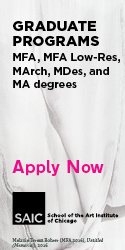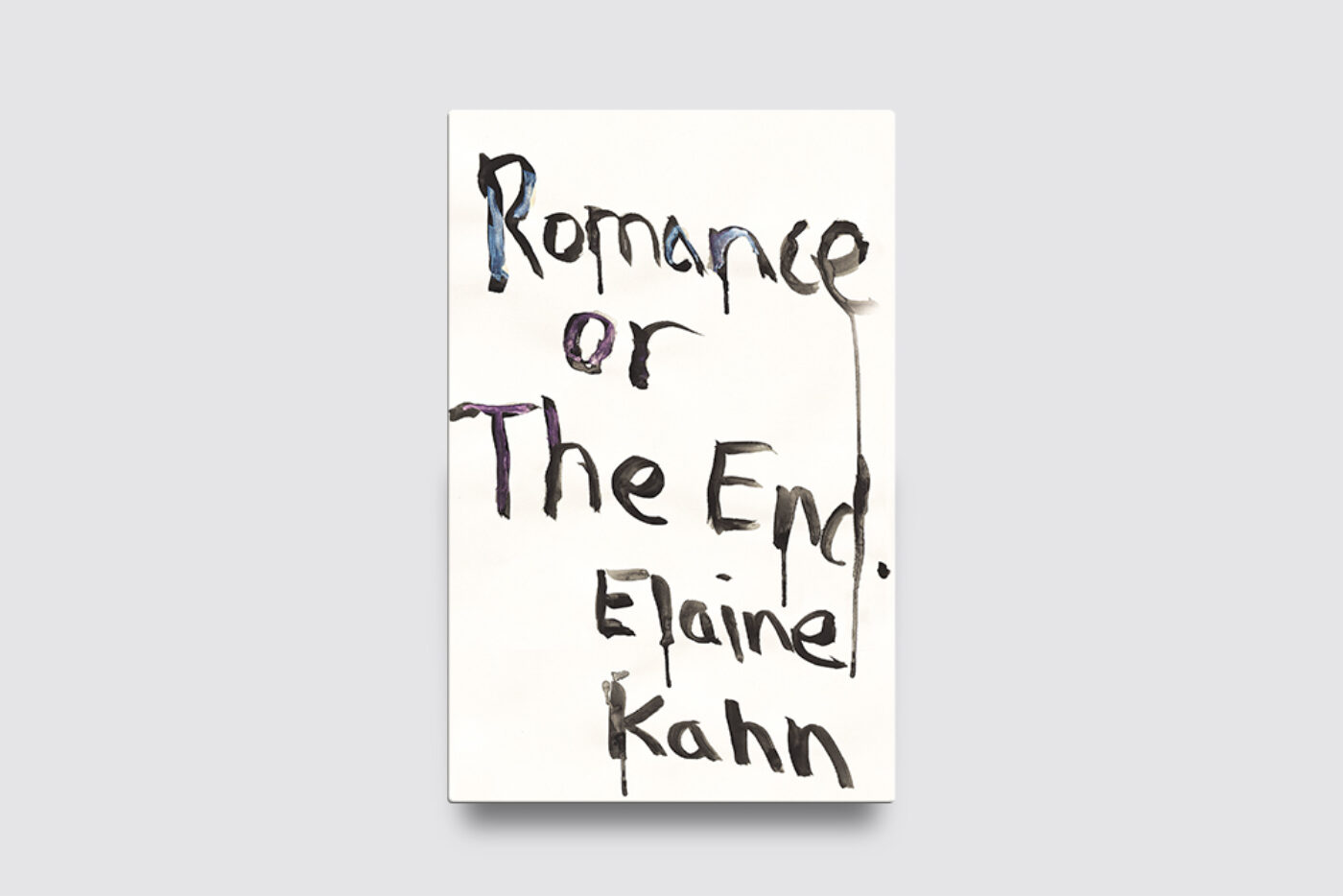 (Soft Skull Press, 2020)
As the Roman Empire came to an end, a new Latin word, romanice, came into use. It meant something spoken or written in the vernacular, rather than the official language of imperium. By the Middle Ages, romanice had morphed into romans, or romanz. The word described narrative works composed in everyday language, and at the time, there were many stories of chivalrous knights, courtly trysts, and ritual affection. Elaine Kahn's latest book of poems, Romance or The End, uses and misuses the narrative conventions and vocabularies of the romance genre to show that all loves—and all selves—are fictions. Though that doesn't mean they aren't true.
The collection's first three chapters trace early romantic entangling, the hatching of love's egg. One of nine poems she titles "Romance," this one from the chapter "The Long Month," suggests some of love's effects: "It breaks the muscle / and voids the temple / and the stomach / and is diurnal." In this quatrain, bodies rip pleasantly, the hierarchy of needs gets flipped. Night reigns. But the poems are not all starry-eyed. They reveal love as transaction, as sick fantasy, as culturally and historically situated. In another poem titled "Romance," Kahn pushes against fuzzy cliché:
I have heard it said
that love
turns people
soft
but I have
never been
more
brutal
Romance in Kahn's poems can be singular, tactile, inanimate, like "sex inside a fist of grass." There's a recurring "you" that populates the poems—one that becomes more pronounced, and loathed, in the latter half of the book—but there are also many instances of romancing the self. Masturbation becomes a dazzling metaphor, as the idea of a solitary, singular self is poked, revealed as illusory: "the dishes do themselves / and I am within me."
As the book's title signals, there is an anger that hardens as the poems unfurl. Over time, this romance with "you" fades, as it accumulates cruel lies and pathetic excuses. Sicknesses go untended. Lonelinesses accrue. Though rarely explicit, the failures and transgressions of men loom. The breaking point comes with a poem titled "Out of Your Love." On the first page, each word sits on its own precipitous line: "I / don't / know / what / would / have / happened / if / what / happened / hadn't / happened." The next two pages contain one line each. On the left page, set lower on the page: "It happened". On the right, a little higher: "So many times". Like stepping up to look down into an abyss, the reader peers out. What happened? The mind fills in the details. There is so much torque to these two lines, such subtextual drama and trauma—vague and yet totally concrete, breaking the line, page, and the reader.
William Shakespeare wrote: "Love is not love / Which alters when it alteration finds." Love is not truly love if it bends or changes: this is a crucial feature of Western romance. However, Shakespeare broke the line at "Love is not love," which harmonizes well with Kahn's Romance or The End. There is a nothingness, an oblivion, running through this book, one as bleak as it is hopeful, as forbidding as it is liberating. There is darkness, for sure, but also humor and light, relaying of the mysterious truth and necessity of the fictions we tell each other and ourselves.
We're told that a story, like love, has a beginning, middle, and end. No one likes a spoiled ending, but one line from Kahn's epilogue poses a hypnotic, wooing question for all those who are romantically engaged—all beloveds, darlings, significant others, partners in the throes of ecstatic enjambment:
are lovers people?
Rob Goyanes is a writer, editor, and musician from Miami. His writing has appeared in Art in America, e-flux journal, the Los Angeles Review of Books, and elsewhere. He lives in Ridgewood, Queens.
Originally published in
For our 150th issue, we have redesigned our flagship print magazine. This design reaffirms our mandate to deliver the artist's voice, supporting the vital discourse that appears in BOMB with vivid imagery and innovative juxtapositions that encourage dialogue across the arts—from conversations between artists, writers, and performers to exciting literature. We present exchanges in their formative state: revelatory, fluid, and iconoclastic.

---
This issue features interviews with Bruce Pearson, Anthony Roth Costanzo, Jacolby Satterwhite, Cathy Park Hong, Christiane Jatahy, and Seth Price, as well as fiction from Amelia Gray, Deb Olin Unferth, and Jenny Wu, and poetry from Sawako Nakayasu, Andrei Monastyrski, and Bob Holman.