El Cine Quema: The Films of Raymundo Gleyzer by Will Noah
The insurgent Argentine documentarian's retrospective screens at Anthology Film Archives from February 22 through 28.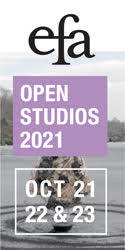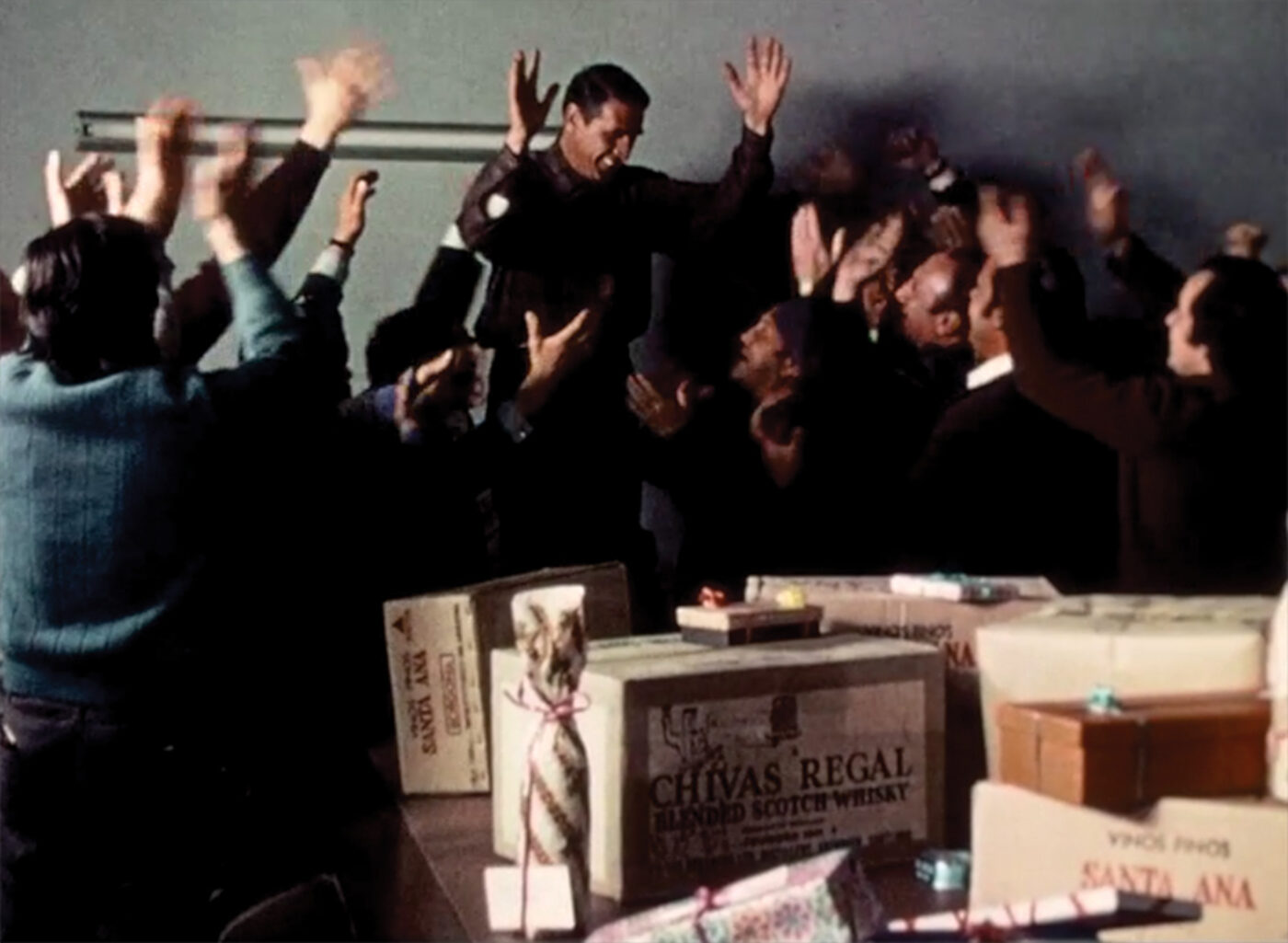 Raymundo Gleyzer began making films in the early 1960s and was "disappeared" in 1976, two months after the Argentine military junta took power and unleashed a wave of state terror that dwarfed anything the country had seen in his already tumultuous lifetime. The films he left behind—a handful of mostly short documentaries and a remarkable dramatic feature—are inseparable from the crises he lived through and causes he fought for. His career was defined by the successive dictatorships, political chaos, and factional surges of resistance that battered his country and its Latin American neighbors in those years.
The reasons for Gleyzer's relative obscurity in the United States are not hard to discern. Nothing in his filmography aspires to universality; each film is laser-focused on a concrete political challenge. Even compared to other intransigent pillars of Third Cinema, Gleyzer's movies lack the obvious formal trademarks that can be easily identified and filed away in the annals of auteurism: you'll find none of Santiago Álvarez's frenetic montage or Glauber Rocha's hallucinatory mise-en-scène here. "I don't believe in revolutionary cinema," Gleyzer wrote in 1971, "I believe firmly in the revolution." More than four decades after Gleyzer was murdered, the cinema is all that remains. Yet to watch any of Gleyzer's films now playing in El Cine Quema, a touring US retrospective, is to marvel at his acute vision and the creativity with which he used the medium to expose injustice and galvanize revolt.
After making several quasi-ethnographic studies of peasant life and working a stint as a TV news cameraman, Gleyzer traveled to Mexico in 1970 to begin his most ambitious project to date. Mexico, the Frozen Revolution braids archival footage of Emiliano Zapata and Pancho Villa, contemporary dispatches from the Tlatelolco massacre and Luis Echeverría's presidential campaign, and interviews with revolutionary veterans and dispossessed peasants filmed with the confident spontaneity of a seasoned telejournalist. The film lays out a sixty-year arc of Mexican history, arguing that the nation's popular revolution was crippled by its ideological immaturity. The peasants and workers lacked a shared vision for the country, according to Gleyzer, so the bourgeoisie stepped in and consolidated their grip on land, economic resources, and political power, all in the name of "revolution."
In the early '70s, Gleyzer sought to launch similar projects in Bolivia and Chile, but both efforts fell through due to lack of funding. In Argentina, he made a handful of newsreels providing revolutionary "counterinformation" for dissemination by political groups, including Cine de la Base, the collective he founded in order to screen his films in working-class settings beyond the bourgeois moviegoing circuit.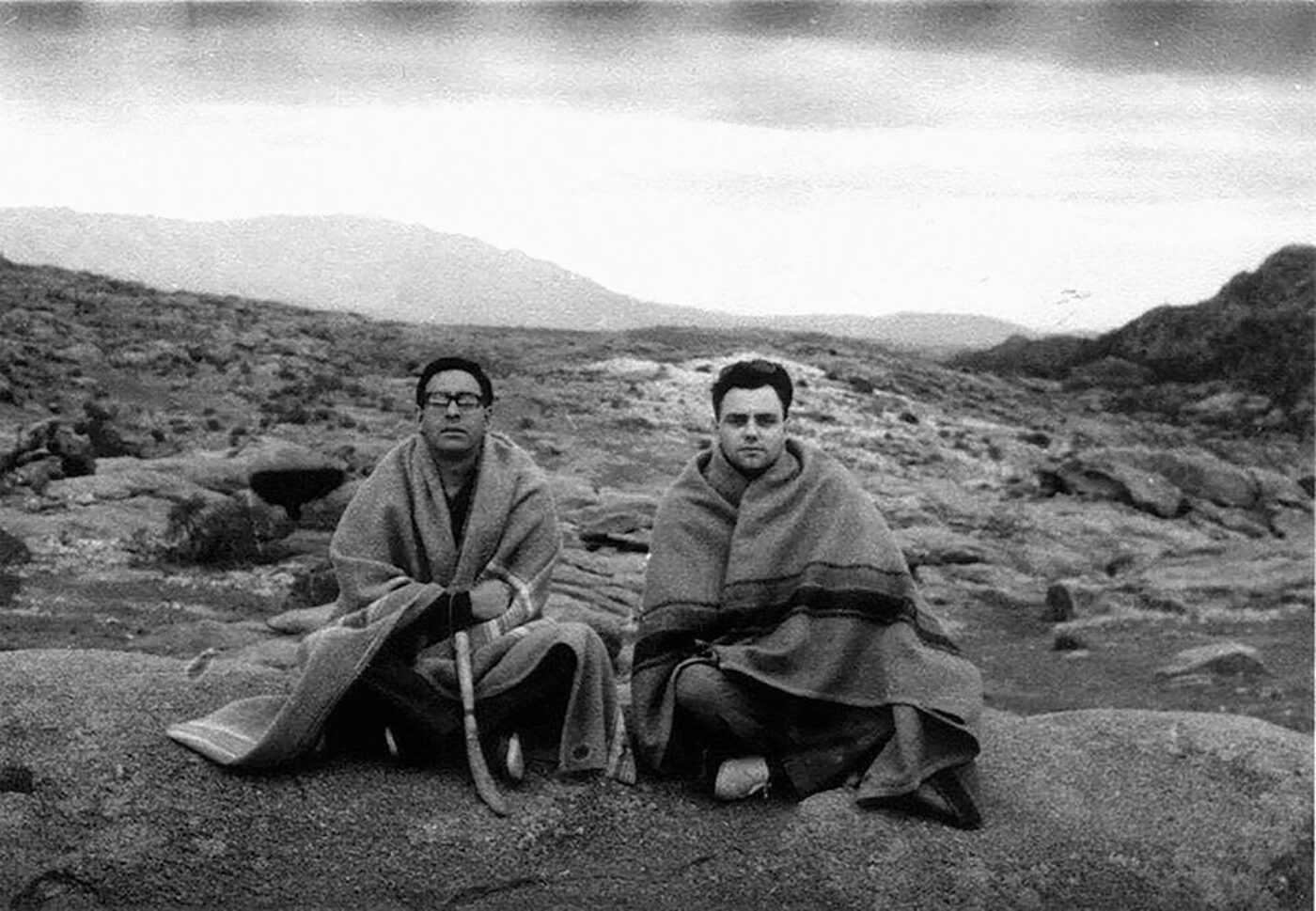 Gleyzer's lone fictional feature, The Traitors (1973), was inspired by the true story of a Peronist union leader who faked his own kidnapping in an attempt to clinch an election. The director and his collaborators devised an inventive flashback structure to lay out a hypothesis for how the labor movement's leaders could sink to such backhandedness. When the film begins, the fictional Roberto Barrera is trying to tame a wildcat revolt within his union's ranks that threatens to unseat him in the upcoming election. Gleyzer intercuts the story of Barrera's ruthless maneuver—he lays low with his mistress for a few days while the police round up and torture his political enemies—with episodes from his rise to power. We see Barrera in 1955, after the fall of Juan Perón, as an embittered militant trafficking arms for a group of rebels. He soon leaves the armed struggle behind and resolves to rebuild the Peronist movement within the unions, where the capitalists find ways to co-opt him, helping boost him through the ranks of leadership in exchange for his compliance.
How is Barrera changed—gradually but decisively—from idealist to crony? For Gleyzer, the answer has to do with the way Peronism hung its hopes on an exiled autocrat rather than a self-directing working class. Much like the Mexican Revolution, Peronist populism lacks ideological rigor in the director's eyes, allowing its adherents to be guided by the elites who invoke it to shore up their own power. Gleyzer's anti-Peronist stance isolated him from many of his radical-filmmaking contemporaries, but also allowed him to see more clearly. Where Fernando Solanas and Octavio Getino's The Hour of the Furnaces (1968) clamors for the return of Perón, The Traitors reckons with the shortcomings of a labor movement whose corruption had neutered its political potential.
The Peronists of the left found themselves shunned and persecuted when Perón returned to Argentina in 1973. Gleyzer, still optimistic about the prospect of revolution, was ultimately no less deceived. On May 27, 1976, he was kidnapped and disappeared into the military regime's network of torture chambers and death camps, never to emerge. Gleyzer was just one victim among the 30,000 who were rounded up and slaughtered, but he had marked himself as a target by committing his camera to the cause of insurrection. Even among the twentieth century's myriad cases of directors blacklisted, jailed, and exiled at the hands of censorious state powers, the awfulness of Gleyzer's death stands out. How many other filmmakers have suffered such a terrible confirmation of the power of their art?
Will Noah is assistant managing editor at the Criterion Collection. His writing has appeared in n+1, 4Columns, and Public Books.
Originally published in
Featuring interviews with Young Joon Kwak, Kazuo Hara, Bill Jenkins, Ligia Lewis, William Basinski, Titus Kaphar, José Roberto Cea, and Barry Lopez.