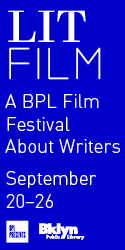 Before bird whistles break the pre-dawn silence,
The first bullet burrows and rounds and rounds more,
       The quick knife blade stopped by bone,
    Before light gives power to leaves to spark,
The yells of contempt that no other living things can make,
       The first ones, face-down to the ground,
    Before any child cries hungry,
The first child shot, and infants opened by a stab,
       The first awake to a grenade's aftermath,

    Before a woman plaits ribbons with hair,
The first gathered, lined up and mowed down
       The first woman stripped for rape,

    Before night's creatures have a chance to hide,
The first woman to smell her slit womb.
       The first arm up to fling a branch or throw a stone,

    Before a man cinches his pants with faja and its luck of symbols,
The first ones inhale the smoke,
       The first ones die,

    Before any eye shows its fear,
The oldest of the elders crumple by easy blows,
       The last ones alive left for dead,

    Before any time to hide the children, to shield their sight,
The ears and testicles and breasts left bleeding into earth
       The open eyes of the dead,

    Before any chance for a word,
The spent mortar shells, their after-pall of sulfur,
       The burnt air, the memory of napalm,

    Before one can see in daylight,
The unit trained to kill, wet under the armpits,
       In retreat, their backs to curses,

    Before any know to listen
A Cessna jets a final crossover
       Ahead of its squealing entrails.
Zoë Anglesey's book, Something More Than Force: Poems for Guatemala, 1971–1982 received honorable mention from the 1983 Before Columbus Foundation's American Book Awards. Her translations of poems and short fiction from some of the most renowned young writers of Central America will appear in Fiction International.
Originally published in
Cindy Sherman, Dario Fo, Bruce Weber, Lisa Fonssagrives-Penn, and Raymond Voinquel.