Discover MFA Programs in Art and Writing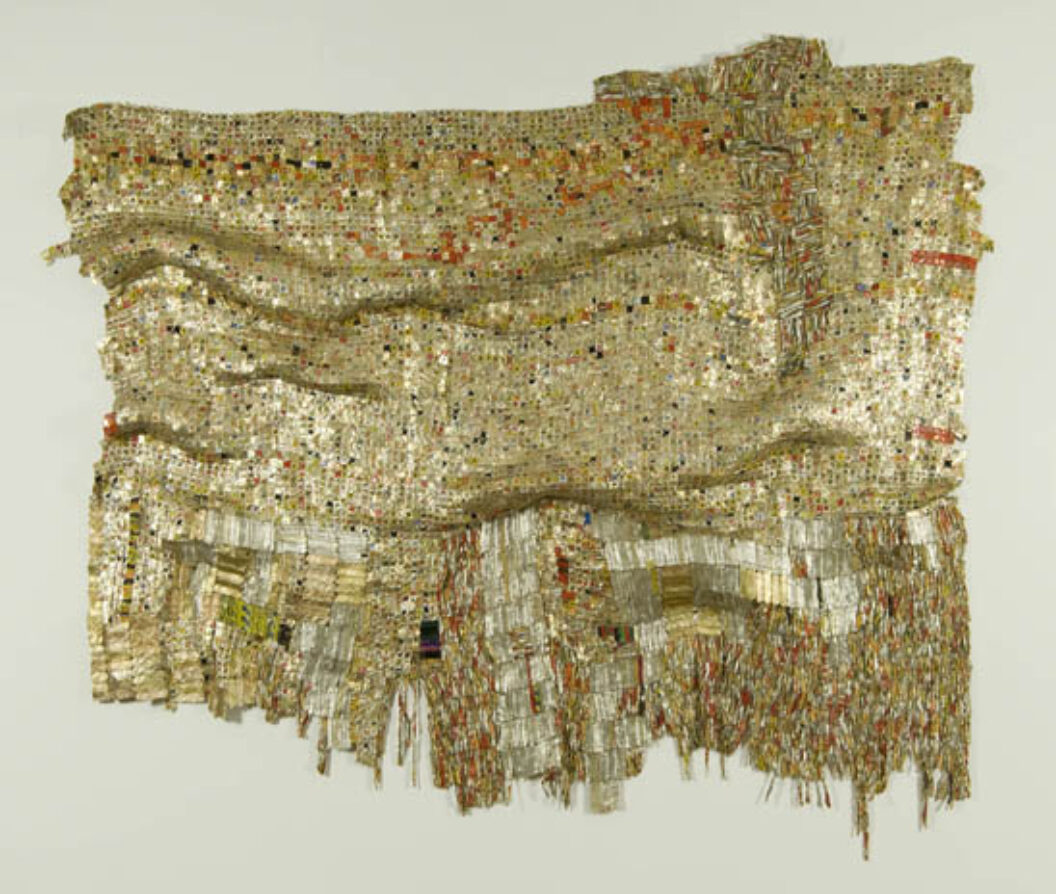 The growing importance of African artists involved in contemporary artistic practices is exemplified by the career and work of El Anatsui, a Ghanaian sculptor who teaches in Nigeria. His work has long been collected and exhibited in Europe and now has a solid following in the US, most notably with the Metropolitan Museum's display of Between Earth and Heaven (until March 2009). The startling beauty, cunning construction, and charged delicacy of his wall hangings are wondrous to behold. "Gawu" ("Ga" references metal and "Wu" references a fashioned cloak) is a term that aptly describes his method: pounding discarded bottle caps flat and weaving them together like patchwork fabrics. The word recalls traditional kente weaving, but does little to convey the astonishing tapestries that ensue. They are truly androgynous—the feminine folds are held together with a masculine armature made of rigid materials (bottle caps, labels, metal foil) in a palette including deep reds, silver, black, purple, and gold. The wall hangings' delicacy and color seems that much more enthralling when viewed in a gallery setting. Large works such as Fading Scroll and Bleeding Takari II have drama both in their breadth and depth. But my favorite work was a wonderfully strange smallish untitled piece—bottle caps made to look like feathers or fur, a kind of vamp. Anatsui uses crude materials: the detritus of Western commerce, what Africa gets when stuff is no longer sold here. He playswith these recycled materials, making hard ones look soft, and with scale, weaving together hundreds of minute constituent parts to make large and small-size works with an implied narrative about land, sky, waste, want, and beauty.
Patricia Spears Jones is a poet. Femme du Monde is her most recent book.
Zebra Crossing was on view at Jack Shainman Gallery earlier this year.
Originally published in
Featuring interviews with Joseph Bartscherer, Steve DiBenedetto, Jonathan Lethem and Lydia Millet, Zachary Lazar, Harmony Korine, Tav Falco, and Philip Seymour Hoffman.