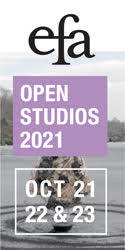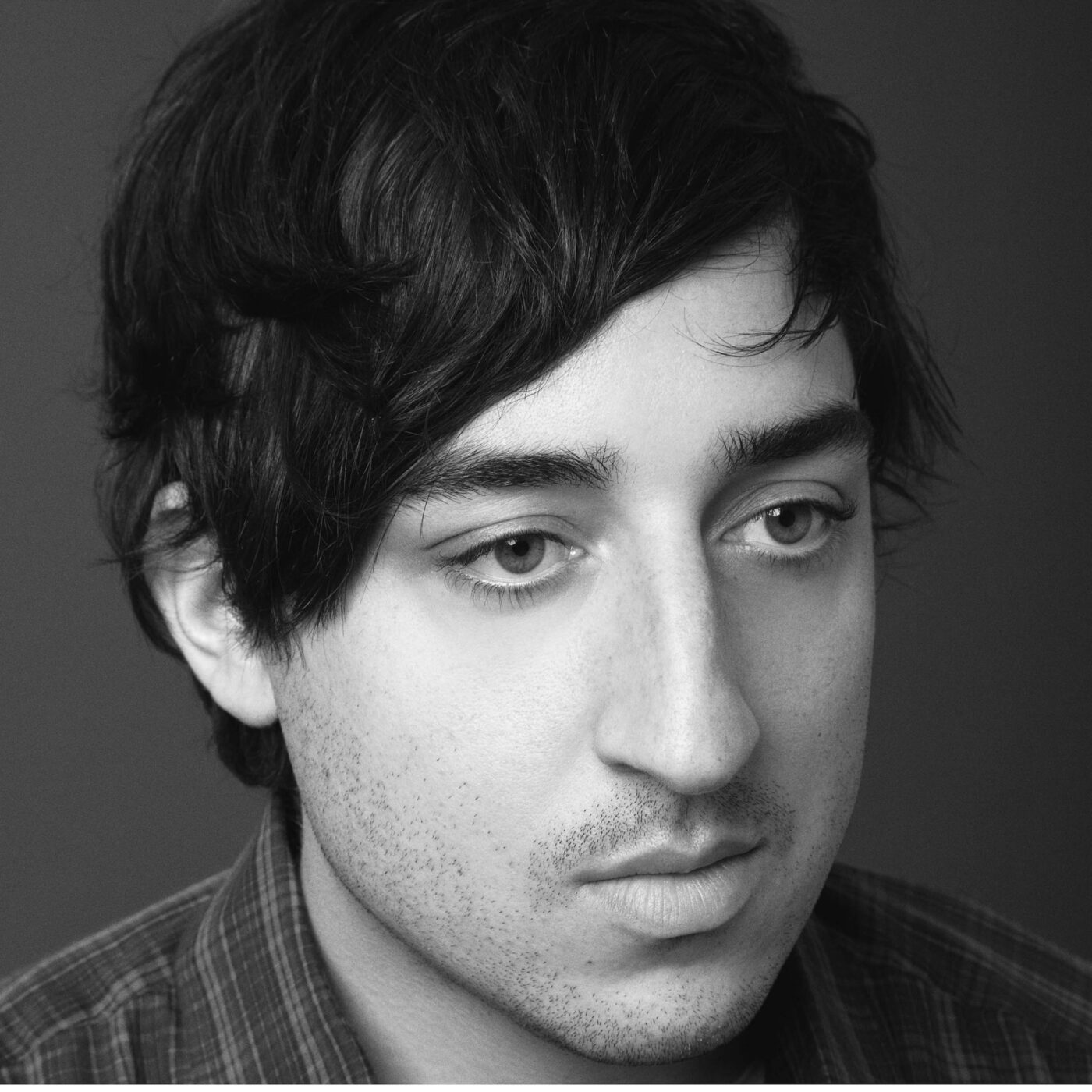 I had a conversion experience with Grizzly Bear, one having to do with their single "While You Wait for the Others," which unexpectedly features a version with lead vocals by none other than Michael McDonald—former Doobie Brother and soul legend. I'd heard their 2006 albumYellow House in passing and had taken note of last year's Veckatimest upon its release, but I'd missed, as one does sometimes, all the nuance, all the subtlety, until I heard McDonald doing his soul thing while the four voices of Grizzly Bear took up the descant choir behind him. A sudden obsession followed near thereupon, and I went back to find Yellow House ludicrously grand in its ambition and that Veckatimest solidified the confidence of that earlier effort and added strings and chorus here and there, as well as new production clarity and more electric guitar, all of it indicating to me how rewardingly far "indie rock" had come since the days of Pavement's Slanted and Enchanted. Maybe Horn of Plenty, the first Grizzly Bear album, had a little of the off-kilter slacker charm of indie rock, especially since it is mainly an Edward Droste solo project, but by the advent of Veckatimest, all was picture-perfect arrangement, writing, and ensemble playing. Thus: I was, as an example of the recently converted and fully appreciative, excited to interview Droste, lead singer and one of the two principal writers in the band … even more so when I learned that he'd also been a creative-writing student at NYU after leaving Hampshire College. Our conversation took place at an Italian joint in Greenpoint, the neighborhood whose latitudes include Droste's residence. He is taller than you'd think, easy to talk to, full of enthusiasms and wonder at the strangeness of the world, and not at all preoccupied with the music business. He's just a creative and, to use the word that comes up often here, intuitive guy. I think we could have talked another couple of hours without any difficulty.

Rick Moody Could you start by explaining what happened at Hampshire College that made you leave after a year? What went wrong?
Edward Droste I took a year off after high school and did the classic "see the world" thing. I don't know what I'd be doing now if not for that year. I did an art program in Italy and Greece. I lived with a family in Zimbabwe doing community service. I did some backpacking. By the time I got to Hampshire after a full 12 months, it felt like a small, irritating environment. I remember a guy on my floor who would always play didgeridoo in such a way so that you had to step over him and his didgeridoo to get to the communal bathroom. He'd look at you longingly, waiting to be asked, "What is that?" or told, "I can't believe you play the didgeridoo!" I was extremely depressed there.
RM Because it was so small?
ED It felt remote and isolating. Developmentally I was dealing with some personal stuff, like coming out of the closet, so it was a transitional period.
RM You also studied writing at NYU.
ED I went to Gallatin, where every class is based on a canon of literature.
RM You had to know your Aristotle?
ED Yeah, of course. My memory will fail if you were to quote any to me. (laughter) And I got to do creative writing there.
RM The writing, that's part of what I really wanted to talk about. Was it fiction writing?
ED No, mostly creative nonfiction. I don't even do it anymore. When I was in school, I thought it would be great to write for the New Yorker or the Paris Review.
RM Can you give an example of your kind of creative nonfiction?
ED They were on the personal essay tip. Generally true, though not always completely. I never had the chance to write in any professional sense. Do you only write fiction?
RM I've done both. I once published a memoir, and these days I'm mostly writing music essays, actually. But enough about me. Did the NYU years include the famous moment when your mom said, "Take that guitar back to your dorm room and get it out of the house"?
ED Basically. But I didn't start writing music until after college. I wrote some God-awful stuff in high school; glad there are no recordings of that.
RM Your mother teaches music and your grandfather ran the music department at Harvard. So there was a lot of music around when you were growing up.
ED I had a great relationship with music, with that weird Brahmin WASP accent, which my grandfather had, by the way. The stuff I was surrounded with was Benjamin Britten and Randall Thompson—that's what my grandfather listened to. Also classic vocal jazz.
RM Ella Fitzgerald?
ED Yeah. Louis Armstrong. "A-Tisket, A-Tasket." My grandfather was very into us gathering around a piano and singing. Before dinner, after dinner, gather 'round! I remember friends being mildly mystified by the weird olden-day style of togetherness.
My parents generally listened to classical and choral music, but could even get into Crystal Gayle-like stuff. But everyone around me had Thriller. We were no exception to that rule. The second you start having tastes as a kid they're generally kid tastes: my first concerts were Madonna's Blond Ambition tour, Janet Jackson's Rhythm Nation tour (laughter), U2'sAchtung Baby, whatever was on the radio. Then in eighth or ninth grade I discovered Pavement, Liz Phair, and Jeff Buckley. The discovery of my own taste.
RM In the time of liking Pavement, did you repudiate things like Benjamin Britten?
ED You know what? I think I had completely forgotten about it. My bandmates brought me back to that stuff. They have more diverse tastes in music than I do. I listen to a lot, but they listen to a ton of stuff.
RM I'm trying to drive us toward what music underscored ("Thriller" begins playing in the background) … and here it is! What, musically, were you calling on when you started to write your early songs?
ED I have to be honest and say it again: the first Liz Phair album. I must have listened to it 5,000 times.
RM A great record.
ED It really spoke to me in high school. I think it's the only band or artist I've ever obsessed over to the point of searching for bootlegs and every B-side.
RM Have you heard those early Girly Sound songs? They're amazing.
ED Yes, that stuff was very hard to find, especially in the early Internet days. I remember my dad trying to sell me on the Internet when I was completely mystified as to what its point was. But he told me I could find rare music, and I found some fan sites. No one I knew personally was as obsessed as I was. I remember sending cash to somebody in an envelope and thinking, Sure hope those tapes come. They did.
RM That first tour was very compelling.
ED You saw her? Wait, during the first album?
RM Yeah. She seemed so nervous at first that she could barely play. Terrified.
ED Was it terrible or endearing?
RM It started out terrible, then it became very, very, very interesting. It was hugely crowded—because that record was so popular—but the band didn't have an identity yet. I think it was just the guys who'd played the sessions with her. And they were not yet equipped to play a large room. But she was still oddly winning and people were on her side.
ED I saw Cat Power in the days of her nerves, when she did The Covers Record. I was living in Berlin, and the show was in Cologne. I bought tickets for my friends 'cause I was like, "It's gonna sell out!" But there were 20 people in a small living room. She was absolutely wasted and banging her head on the piano, accidentally unplugging her guitar. She was sitting on the stage asking people to hold the mic stand for her. She would tell jokes and no one got it but us. I found it to be both terrifying and amazing; I hadn't known that this was par for the course. I thought I was witnessing the biggest breakdown in history! Like, This is gonna go down in the books, the end of her career. I don't think she finished one song all the way through. At the end it just degenerated into jokes and 30-second covers of Britney Spears. Then she laid her head on the piano for five minutes, got up, and left. It was ten times better than when I saw her recently with her blues-rock band.
RM I'm going to head back to questions about songwriting. So you were listening to Liz Phair …
ED I had always wanted to make something like her first record: lots of songs, some short, some long, different styles. The early songs that became Horn of Plenty and the Sorry for the Delay EP were literally like therapy. Slowly but surely I would become a little proud of them. Then I would share them. In the beginning it was just about becoming comfortable in my own skin. I had realized—thank God!—that writing was not going to happen. I met a woman who worked at the New Yorker; she was finally working there in her mid-forties. I was like, Fuck, I don't want to wait until I'm 48 to get to write something in the Talk of the Town. Music never dawned on me as a career until probably six months after I had recorded Horn of Plenty. I thought four people would buy it: me, my mom, and my friends.
RM None of those songs has a conventional structure. And the lyrics are pretty oblique. Were you just making them up as you went along? Or were you conscious of manipulating song form?
ED I was very intuitive. I had no training. When I look at my guitar, I don't see chords or notes, my understanding of music was vocally-driven and melody-based. Making songs up was visual, because I was working as a sound engineer and had learned Pro Tools: pasting, experimenting, and playing around. It allowed me to visually see the tracks and fidget with them. With a four track, I would try to record but always felt out of control. I guess the song structures are so weird because I'd start one thing and think, It'll be boring if I repeat this. There are literally songs where a weird sound will be the connector between what should be two different songs. One will fade out and there will be a churrrr sound and then it will seem like another song even though it's not. That was just my technique at the time.
RM How did you approach writing once you had the band to help you articulate your ideas?
ED I still write by intuition. Now we know we have an audience, so writing music does have a different feel to it. The essence of it is still there, but the naïveté of learning how to record and becoming comfortable singing and performing is gone. The cathartic emotional release of writing a song will always remain, though, and ultimately that's what makes me want to write. I can't even believe how different I was back then. I had crippling stage fright, to the point where I had to take Xanax before a show. When I listen to the vocals on Horn of Plenty, I realize I was mumbly and borderline out of tune because I was basically scared to sing.
In the early performances, we were seated in a semicircle. We still have the same format of everyone together in a row. The drummer is not in the back because everyone sings, and he's more interesting to watch than I am. Daniel [Rossen] and I are the principal songwriters, but we also have the most issues with being performers. I strongly reject the notion that I have to do stage kicks or be some sort of persona. I respect artists that have an act, a look, a shtick. That's all fine and dandy, but with our songs, it would feel like the biggest farce. It took us a long time to get comfortable; the whole thing was four people growing into each other.
RM And how is that now?
ED It gets better. In the beginning it was divided. On Yellow House, it was both me and Daniel bringing songs to the table. Veckatimest was more us sharing ideas before declaring them finished. Like, "I have this rough sketch. Do you have any ideas for it?" Also, Daniel and I write so differently. I'm very impulsive; I get an idea and do it. It doesn't necessarily make the cut or go anywhere. Daniel marinates with it much longer than I do. (laughter) I find his method educational and he finds mine refreshing. That's the enjoyment we get out of working with each other. I can't imagine not having him to work with. Chris Bear is also a big songwriter.
RM Arrangement happens in a group setting?
ED For sure. Some songs come more bare-bones than others. Sometimes it only takes something small to make it better, a slightly different way of playing. I remember in "Ready, Able," I came up with a melody, and while we were recording, Chris Taylor made the ending a pulsing thing rather than a lilting thing. It totally improved the end of the song. So we're way less protective of things now. More "skip this, cut that."
RM There's no resentment over material that doesn't get used?
ED Not so much anymore. In the Horn of Plenty times I would have been traumatized by someone suggesting I cut a song. I'd have like a panic attack. Depression. Now I'm much more realistic about it. I understand that it's better to have a lot of material and pick the best as opposed to releasing everything.
RM When you picked these specific people to play with, were you aware of how much bench strength and cross-genre capabilities were to come?
ED No. Chris Bear heard and liked the Horn of Plenty recordings when, unbelievably, they were even more dusty sounding. He was in a band called Earl Greyhound, and he and Chris Taylor were in a band called Fast Fourier where they'd crash parties and play loud punk music. He knew more about Pro Tools than I did and offered to clean those recordings up a little.
After Horn of Plenty was released, the label was pressuring us to put together a live show. This was on the cusp of me realizing how tired I was of my job, editing out ums and uhs. But there was this moment where I was like, I don't want to perform, I don't want people to judge me. There can be a disconnect between how your album is judged and how your performance is judged.
RM What happened during the initial performances?
ED Not many people saw them so it didn't really matter, but they felt monumentally traumatizing. Chris and I knew that the two of us couldn't put together anything live with just drums, vocals, and power chords. That's when he suggested we work with Chris Taylor, who is multi-instrumental. He was like, "I don't really play bass, but I can do a bassline with a clarinet." Now he actually plays bass, probably in a self-taught way, like how I play the guitar: he practices, then learns. He was trained in high school to play the clarinet, so he was basically replacing traditional instruments with woodwinds and pedals. This is when we got labeled as an experimental, freaky-weird thing.
We did three or four shows as a three-piece but we needed a real guitarist for live shows, and I'll never consider myself a guitarist because I'm not an instrumentalist at heart. I'm more of a singer-songwriter. That's why I'll often need Daniel or Chris Bear; I'll have a melody, but it's very hard for me to put it to interesting chords. I didn't know then that Daniel was also a great singer-songwriter; the initial concept was just to have him flesh out songs. When he said, "I've got some songs too," it was great because I didn't have that many. (laughter) After we had finished a tour and had the new material for Yellow House, I realized that maybe we could do this. I didn't want to sleep on floors for the rest of my life and audiences were slowly building.
RM Veckatimest has significantly more ambition, both with vocal arrangements and orchestral coloration.
ED Do you think it's more vocally ambitious than Yellow House? I'm interested to hear you say that, because Daniel really threw in his choral stuff in the second album.
RM It's cleaner; it's easier to hear how ambitious the vocals are.
ED It's funny, that word "ambitious." When we're doing the vocals, we're never struggling to make the hardest vocals, we just sing what sounds good and feels natural. We share lyrics, mess around with each other's song structures, but we don't mess with each other's melodies. If Dan has a melody, I never ask him to sing up a little, but I might say, "I've got a harmony for you." That's also true for Chris [Bear] and Chris [Taylor]. In Yellow House there was this tendency to over-stack, so we were a little bit more reticent with that on Veckatimest.Yellow House was everything and the kitchen sink. Nothing got cut. If anyone had an idea, it was on there.
RM Maybe it doesn't sound that way because of its slightly primitive form.
ED Yeah, the recording is sort of primitive, but there are so many more tracks on Yellow House than there are on Veckatimest.
RM Let's take a harmony from a song I've been listening to incessantly, an outstanding song. It's the little harmony on "While You Wait for the Others," the wordless harmony where everyone sings together. When Daniel delivered the song, was that written out?
ED That song was almost fully thought out compared to others. It's the first one on the album that was written; it's actually really old. Dan had an idea that there was going to be a three-part harmony behind it, and I don't remember writing while I was singing, so … I think he probably wrote those parts. Everyone has a comfortable vocal range, so there might have been some tweaking to make people feel okay with what they were singing. Bear is a much lower register than Chris Taylor, who can be high.
RM How did those collaborations with Nico Muhly on the new record come about?
ED Nico is crazy. I've never witnessed a more prolific person, ever. We wanted to have a choir, and he had worked with the Brooklyn Youth Chorus. We basically gave him what we had, asked if he had any horn or string ideas, and said, "Go nuts." We ended up using less than ten percent of it because it was just so much. Nico is so Nico; he has such a distinct style, it's very icy. Some of his arrangements would have altered the mood and feeling of the album to the point where it actually wouldn't have felt personal anymore.
RM What made you want a chorus in the first place?
ED I started rediscovering the composer Randall Thompson. Every Christmas my parents would listen to "Ceremony of the Carols" by Benjamin Britten, performed by the Vienna Boys' Choir. That collection is ingrained in my brain. I know every piece so well. I used to hear it and immediately think of Christmas, but now I've listened to it so much that I can actually listen to it without a holiday feeling overwhelming me, which is great. (laughter). "Choose Something like a Star" was played at my grandfather's funeral by the Harvard Glee Club.
RM That's a good detail. Biographers take note.
ED It was snowing, and I was upset and I remember asking my mom if she knew the song. It's performed by a million choral groups every year. My favorite rendition, randomly, is the US Army's. Sometimes they use the piano, sometimes they don't. Anyways, I heard it four or five years ago, and was really moved by it, so I started tracking down a lot of Thompson's work.
I was also getting into a contemporary indie-pop band from England called Electrelane. They unfortunately broke up, but they had a song called "The Valleys" that you need to listen to. It's a total anomaly, and I thought it was so amazing. Their music was very jangley, with almost monotone singing. They did this unbelievably good choral song that sounded like a nightmarish Flannery O'Connor backdrop. A '40s vibe. I'm still obsessed with that song, and I don't think we quite captured that on the album. But my inspiration for having a chorus was in rediscovering that song and the works we discussed before. I don't think we really got what I wanted: a darker and weirder sort of sound, an old sound.
RM It's on "Cheerleader," right?
ED The chorus. Daniel did some arranging for the "I Live with You" chorus. "Cheerleader" would be the closest to the (choral-like imitation) oooo-OOOOO. But if you listen to "The Valleys," you'll hear what I'm talking about; it's full on. I was the chief chorus advocate. I didn't care whether it was kids or adults. We had access to a teenage girls' choir, so that's what we used and they were great. But I think the reason I like "The Valleys" so much is because it's adults, men and women with fully-formed voices, husky even. Maybe we'll do something like that in the future.
RM Will the next Grizzly Bear record continue to be ambitious in the direction of arrangement?
ED Part of me would love to have a song that's just a guitar and Daniel, or other really intimate stripped-down stuff sometimes. There's a feeling in the band that everyone's got to be involved, but I would be fine with that kind of intimacy. But the question becomes what would we do on stage? I love the orchestral, grand-sounding things, but I never want to sound fussy. I'm tired of people thinking we're super serious. We're playful with our music, which is one of the reasons we let people remix it or let it be used for things that other bands wouldn't. It's why we have Michael McDonald sing on a version of "While You Wait for the Others."
RM That McDonald vocal is genius.
ED It was so much fun. Daniel thought the song could have been a lost Michael McDonald song, and through an ex-girlfriend of Chris Taylor we had a connection, so we invited him to our shows at Town Hall last May, he liked what he heard and said he was game! Too surreal. He's amazing. Coming back to this idea that we're so meticulous and fussy, sure we've done orchestral shows where it all looks very fussy, but it's actually not. We're not overly protective of our songs; we let Nico do his full-on orchestral arrangements and while they took a lot of time to rehearse, the spirit of them was playful. Which is sort of why I have bittersweet feelings about playing with an orchestra: I think people perceive it wrongly. In my opinion, it's meant to be viewed as a fun experiment. There's never this sense that what we're doing is so fucking deep. The lyrics sound depressing but they're not always. We all like to keep the lyrics vague. I'm not a fan of super explicit, storytelling lyrics. God bless Bob Dylan, but it just doesn't resonate with me. Or bands like The Decemberists with long, verbose stories … I often just don't buy it. You didn't go on that journey, you didn't kill a whale! I know it's the art of storytelling, but that's just my own sense of what I feel is authentic.
RM Since you still like the stripped-down material, should we suppose that you still have inclinations toward a solo project?
ED No. I'd love to do a dance project, though I would never want to perform solo. I would freak out again. There's a security in being in a band and having each other. I'm just not a solo album guy. I'm a songwriter, but I'm not a solo singer-songwriter. I would love to do a dance album.
RM Synthetic dance music? The club variety?
ED I'd like to think it'd be cooler than that. Maybe like Hercules and Love Affair.
RM Two last, small points. Is it okay if I ask you questions about being a gay artist?
ED That's fine.
RM When I was first out of school, the band I liked best was Hüsker Dü. When Bob Mould came out, there was sort of an indie rock crisis. Suddenly they were identified as a gay band, whereas before, people thought they were super hardcore thrash rock. The cultural disconnect made it impossible for Bob to keep doing what he had been doing. Which was really too bad. Hüsker Dü was a great band. As was Sugar, for its brief time.
ED Thank goodness times have changed.
RM That's what's of interest to me. The times have so changed.
ED There are still genres where it would totally blow your career—the rap world.
RM But in the field that you're ploughing nowadays, it's absolutely not an issue, which is good news.
ED This is one of the very few publications that is not a gay publication that's asked about this. There's really no point in keeping this a secret. Every once in a while I'll look at comments to one of our videos on YouTube and read something like, "Did you know that someone in the band is gay?" Maybe this still freaks some people out, but fuck it, know what I mean? If it does freak someone out, it'll probably turn on someone else. In this day and age, I don't think it matters much. Especially in our genre of music; you couldn't ask for a more accepting social group. My friend Rostam from Vampire Weekend is also out. He just publicly talked about it in an interview. It's kind of met with a shrug.
RM In the case of The Magnetic Fields, Stephin Merritt had to be slightly provocative about it at the beginning of his career. I mean, he had to be a gay artist, and to play on the gender issues with the songs, and so forth. That was his way of dealing with it.
ED It's interesting to me that someone like the pop star Mika has not come out, or that he can't. Like with the success of the Scissor Sisters … if someone in that band can be out, why not Mika? Ultimately it's not my business, but it kind of sucks that some people think it might ruin their career. I don't think it'll ruin you, especially in the indie world. I hate that word.
RM In fact, I wanted to ask you about "indie."
ED No one knows what that is anymore.
RM It makes no sense to call what you guys are doing "indie rock." It seems like an utterly senseless term. From a capitalist point of view, Warp is an independent label, but a venerable one with a lot of success behind it. It's about as indie as Matador. But your music is really polished, now, too, it's carefully arranged, carefully premeditated, so the indie tradition of sloppiness conveying greater genuineness doesn't really apply either.
ED So many different genres get called indie rock. The White Stripes are indie rock on a major label. The Strokes are indie rock at a fast tempo. At this point I don't even care.
RM Is there a way you describe the kind of music you make that, taxonomically, makes sense to you?
ED This leads to a conversation about how the Internet has changed everything. The Internet and its blogs are fundamentally one of the hugest reasons for our success and that of many of our contemporaries. People can access our music. Journalists still want to categorize because, well, I don't know why. Often they'll ask me to describe our record and I'll be like, "You describe it! It's your job." I was just thinking about the Dirty Projectors; how do you describe them? Not every band is so unique, but there are so many different genres now; that itself is probably a function of the access the Internet makes possible. Audiences have expanded so much.
RM It's as if indie rock has reached its historical conclusion. I feel like you guys, Animal Collective, Joanna Newsom, the Dirty Projectors, and a couple of other bands all arrived at a time when the term no longer had any real application.
ED It's funny to think about where it came from: independent label.
RM That's what it initially meant at a time when those bands sounded like rock 'n' roll, like Minutemen or the Replacements.
ED Or Pavement.
RM Or Hüsker Dü or Black Flag. When they were actually making rock 'n' roll on their own.
ED Now, as long as there's a guitar, it's indie rock. If it's blips and bleeps, it's not indie rock.
RM What about LCD Soundsystem? Do they get to be called "indie"?
ED Maybe "dance"? When I say a record is "dance," I think of it as music for dancing. The categories are strained beyond me at this point. There's a huge cover story in Paste about whether indie is dead. Bands on independent labels have their music in TV commercials. It comes down to the fact that no one buys records. Does this challenge the notion of indie? The label might be independent, but they're playing a Live Nation venue and they're on a cell phone commercial. So is it still indie? Does it matter?
Rick Moody is the author of four novels, three collections of stories, and a memoir, The Black Veil. His forthcoming novel is The Four Fingers of Death, due in July from Little, Brown. He plays in The Wingdale Community Singers, whose most recent album is Spirit Duplicator on Scarlet Shame Records.
Originally published in
Featuring interviews with Dan Asher, Elizabeth Streb and A.M Homes, Jessica Jackson Hutchins, Alain Mabanckou, Jennifer Egan, Edward Droste, Cynthia Hopkins, and Joan Jonas.