Digging Our Way Through the Data Midden: On Ed Sanders's Investigative Poetry and Broken Glory: The Final Years of Robert F. Kennedy by Ammiel Alcalay
The citizen investigator as poet.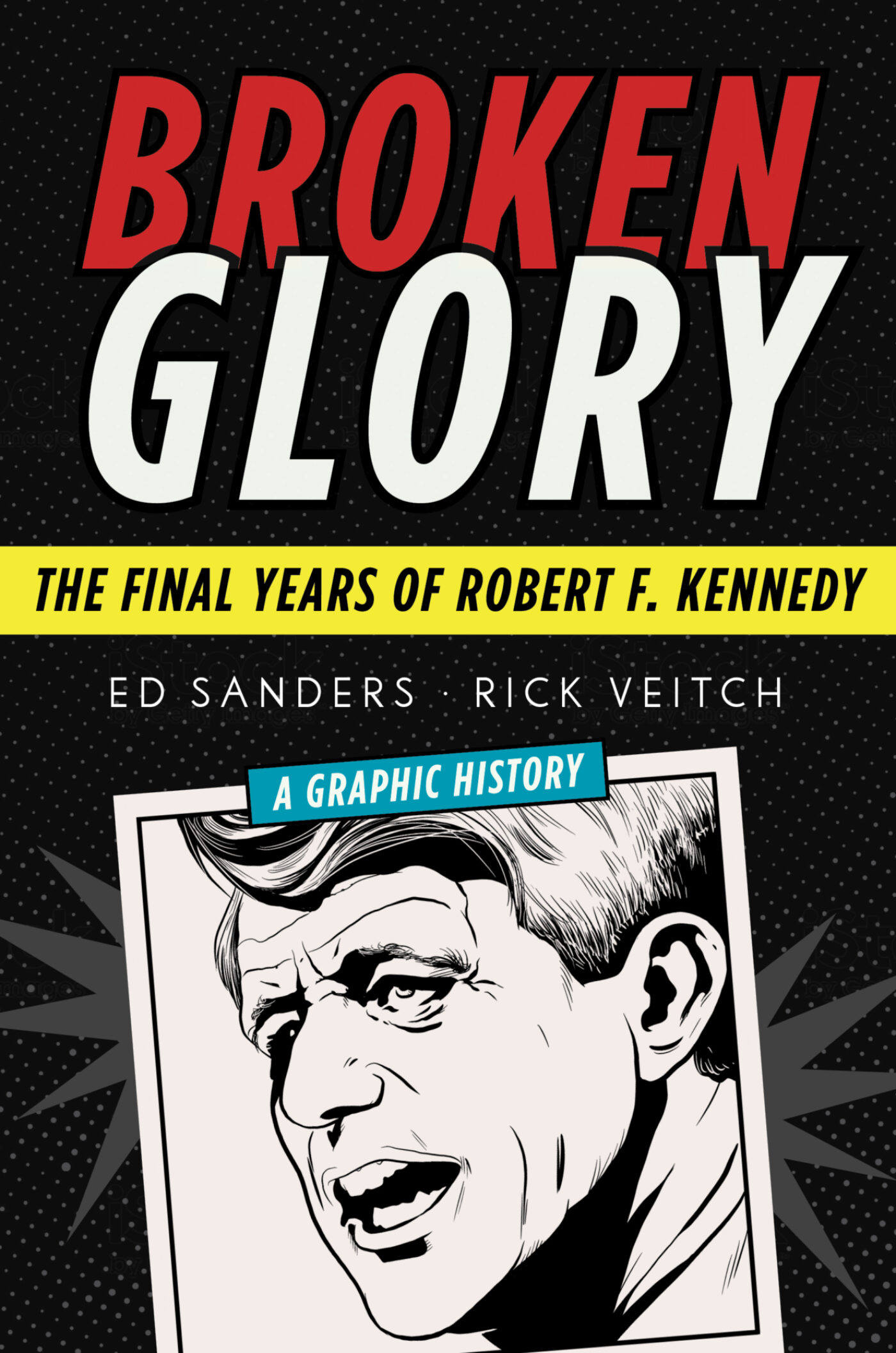 Over a span of close to sixty years—from his 1961 debut Poem from Jail, written after he was arrested for attempting to board a nuclear submarine, to his 2018 Broken Glory: The Final Years of Robert F. Kennedy (Skyhorse Publishing), a text over thirty years in the making—the very public work of Ed Sanders has both embodied and extended the work of his two great "bardic mentors," Allen Ginsberg and Charles Olson. Sanders has inhabited the very mercurial fate of what it might mean to be public in this country. Amongst his contributions, he initiated the notorious FUCK YOU: A Magazine of the Arts, opened the Peace Eye Bookstore on the Lower East Side, formed the renegade rock group The Fugs, landed on the cover of Life Magazine, deeply involved himself in key political events of the 1960s, and wrote the definitive book on the Manson family. He also invented new poetic forms and technologies, from the glyphic poem to the "Talking Tie," an electronic instrument meant to take the place of the lyre in the electromagnetic age, an era inspired by a new muse that Sanders has dubbed "Retentia," guardian of magnetic tapes, compact disks, hard drives, and all our new forms of memory management and storage.

Unquestionably, his massive and singularly organized personal archive constitutes one of the essential resources for future histories of the counterculture and its aftermaths. All the while, too often under the radar, he has continued to write epic verse for our era, histories whose power and intent become more and more evident as time passes. The coincidental publication of Broken Glory, with its extraordinary illustrations by veteran cartoonist Rick Veitch, and a new edition of the long unavailable classic Investigative Poetry (brought back into print by Dispatches Editions, publishing wing of the lively and essential web journal Dispatches from the Poetry Wars), indicates just how far our most vital cultural and political resources have drifted from the map of our collective attention.
In many ways, the modern history of the United States moves along parallel lines: one line emerges from the ideological propaganda, cognitive dissonance, and psychological warfare pioneered by Walter Lippmann and Edward Bernays starting in the 1920s, becoming fully weaponized by the 1950s to expand US imperial interests exponentially and subjugate domestic dissent. Another line emerges from archival documentation, eyewitness accounts, common sense, and the willingness to relentlessly question the basic assumptions of the constructions of reality that have become both surround sound and something almost like a second skin, enclosing and suffocating the parameters of our rational and imaginative faculties.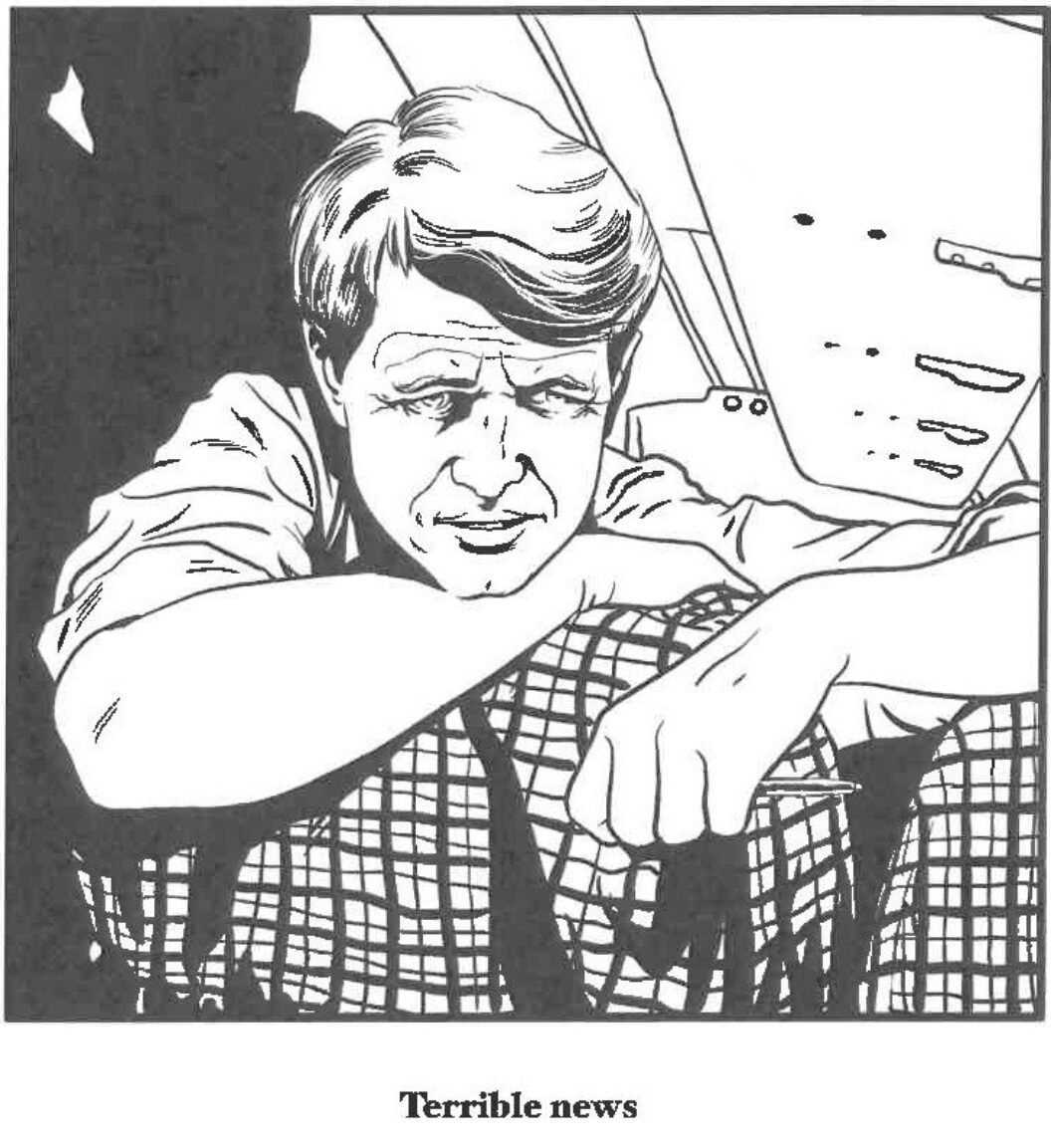 No better source explores the need for these rational and imaginative faculties, along with some very practical considerations and advice, than Investigative Poetry. Originally presented as a lecture at the Naropa Institute, Investigative Poetry takes its rightful place among some of the most important manifestos and documents in poetics of the 20th century. As Sanders notes in his introduction: "This is the Age of Investigation / and every citizen must investigate." In the body of the lecture, he goes on to say: "My statement is this: that poetry, to go forward, in my view, has to begin a voyage into the description of historical reality." And further: "There is no end / to Gnosis: / The hunger / for DATA." Thus, in the "RELENTLESS / PURSUIT OF DATA!," history is open to the citizenry, no case is fully closed, and it is the right and duty of any one of us to "NEVER HESITATE TO OPEN / A CASE FILE / EVEN UPON THE BLOODIEST OF BEASTS OR PLOTS."

While Sanders has written many single and multi-volume histories in verse (including Chekhov; 1968: A History in Verse; America, A History in Verse, and The Poetry and Life of Allen Ginsberg), Broken Glory: The Final Years of Robert F. Kennedy, feels like a summa of some kind, a further honing of the methods that Investigative Poetry lays out. Books that deal with the details of political assassinations, particularly of the 1960s, often get put in the "conspiracy theory" bin, but the fact is that the legion of dedicated researchers and archivists working on such topics often present the most solid and lucid philosophical and epistemological response to the unreality and cognitive dissonance created by propaganda and the actual conspiracies perpetrated by the US government.
Although the seeds of Sanders's work on the assassination of Robert F. Kennedy were sown during the research he undertook in the early 1970s on the Manson Family, a law enforcement source led him to believe that there may have been a connection between one of the Manson murders and someone who knew something about Sirhan Sirhan, the alleged assassin. Sanders worked through material from 1974 to 1980, gathering some 4,000 pages of FBI files and related documents and then kept the project on the back burner, collecting and filing clippings until more abundant archival material began appearing in the late 1980s and 1990s. The big break came with the opening of the Robert F. Kennedy Assassination Archive at the University of Massachusetts, Dartmouth, "assembled by author and professor of political science Philip Melanson and the RFK Assassination Archive Committee of the University Library." As Sanders goes on to note in his introduction: "Original materials, including research files, audiotape interviews, videotapes and news clippings were donated in several installments by a number of private individuals investigating the case." This is Sanders's citizen investigator, called upon to act in Investigative Poetry, at work, without whom the record of "historical reality" would be much impoverished.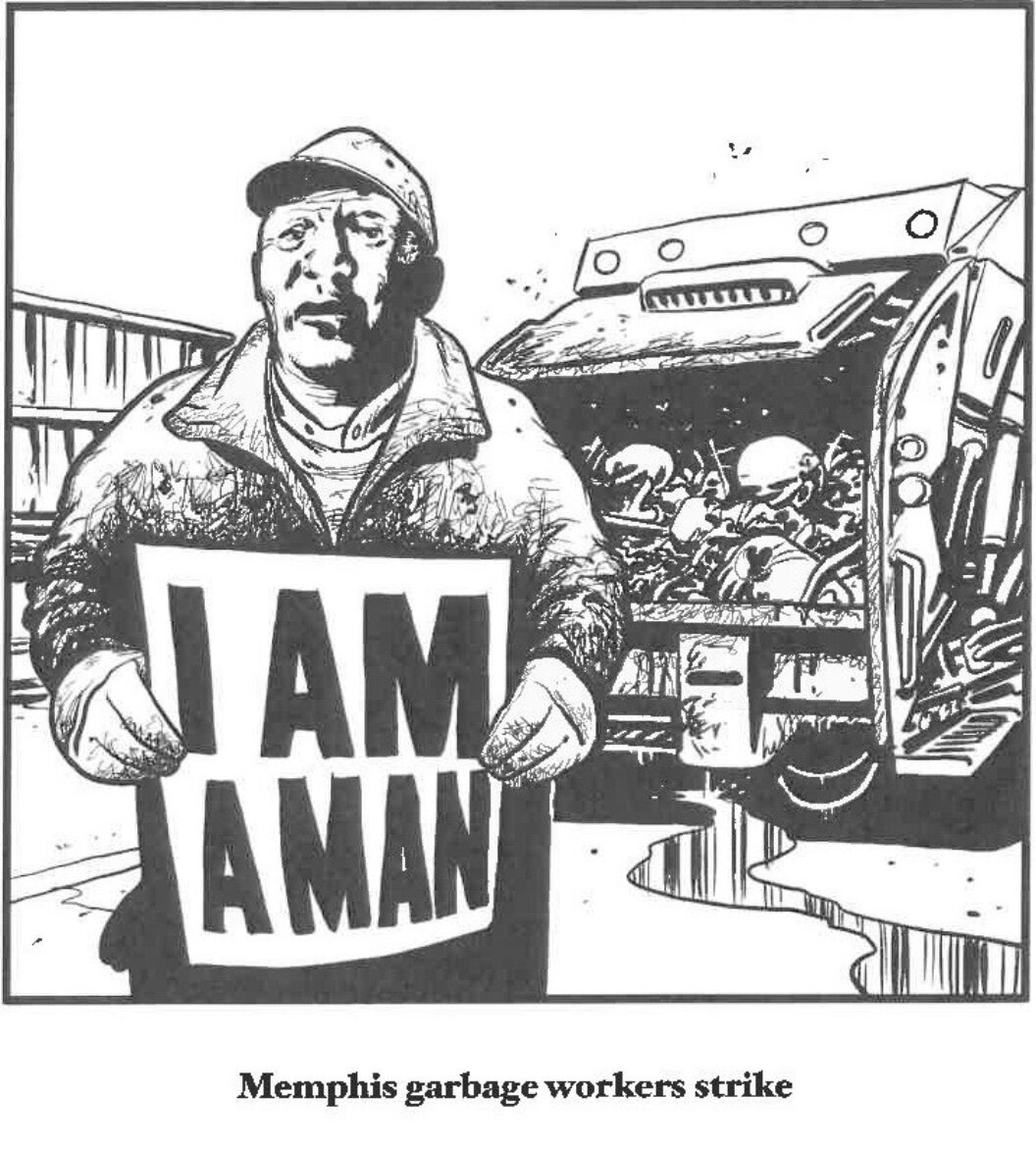 While the poem begins right after John F. Kennedy's assassination in 1963, and touches on Robert F. Kennedy's 1965 run for the Senate, his 1966 speech in South Africa, and early background on Sirhan Sirhan, it moves quickly to the events of 1967 and 1968. He includes a significant section on Martin Luther King, starting with the Memphis Garbage Workers Strike and ending with King's assassination and the ensuing uprising that swept the United States, a sequence in which Veitch's drawings are particularly powerful. This sequence ends with Sanders's own stunning rendition of the Ancient Greek text of Aeschylus that Kennedy cited in his tribute to King.

But given the rapidity and accrual of major events in this period, once we get to the Ambassador Hotel in Los Angeles for Kennedy's victory speech in the California primary on June 4, 1968, the day he was shot, the poem almost seems to stand still, taking up over 150 pages of this 350-page text. And we remain in the moments following the speech and the various possible routes out of the hotel and through the kitchen for a good part of these pages. While the stop action and repetition is quite reminiscent of Bruce Conner's dazzling film Report (1967), a dizzying collage of found footage on the JFK assassination, Sanders is able to achieve this density of the moment through his shifting verse patterns and data clusters that cannot be easily approached in a non-textual medium.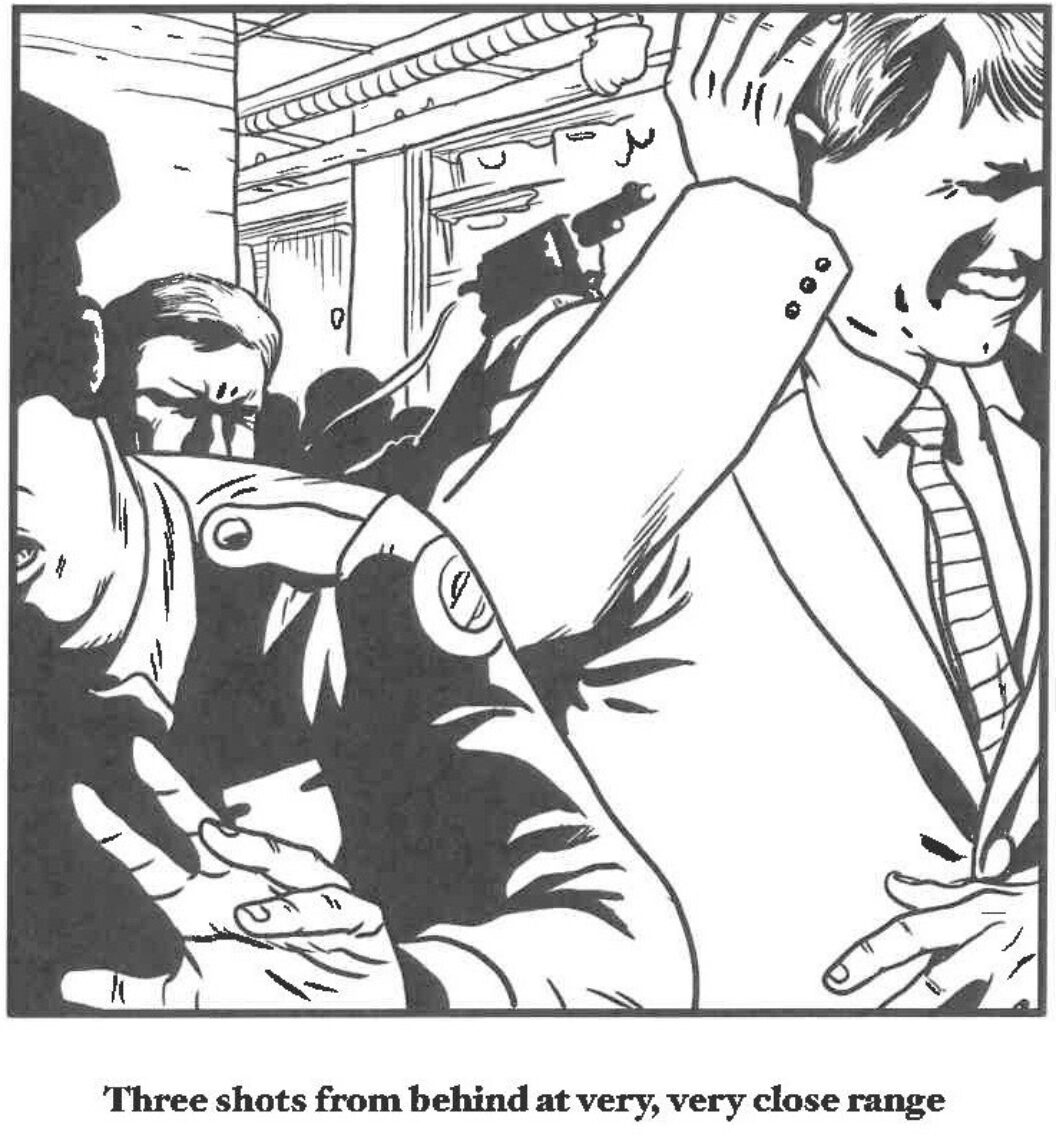 This counter-intuitive narrative flow seems to lie at the heart of Sanders's method: while we know all too well the tragic fate of Kennedy, it is as if only by freezing the action and turning the prism over and over again that we can be given any hope of staving off the inevitable. By presenting it like this, we come to understand that, though Kennedy was assassinated, the case is still open. And the only way to know more about it is to relentlessly comb through the testimony of all the people that were in the kitchen when he was shot, to consider every perspective, detail, and inference, while grasping the powers at work that have cut off our access and awareness of those sources.

We find out, for instance, that Coroner Thomas Noguchi definitively determined that the shots killing Kennedy could not have been fired at a distance of more than three inches away from his head, eliminating any possibility of making Sirhan Sirhan the assassin. Even more damningly, we learn that after an independent analysis determined that the bullet entering Kennedy's neck could not have been fired from Sirhan's gun, the LAPD itself revealed, years later, that they had already been sitting on their own independent analysis, corroborating these findings.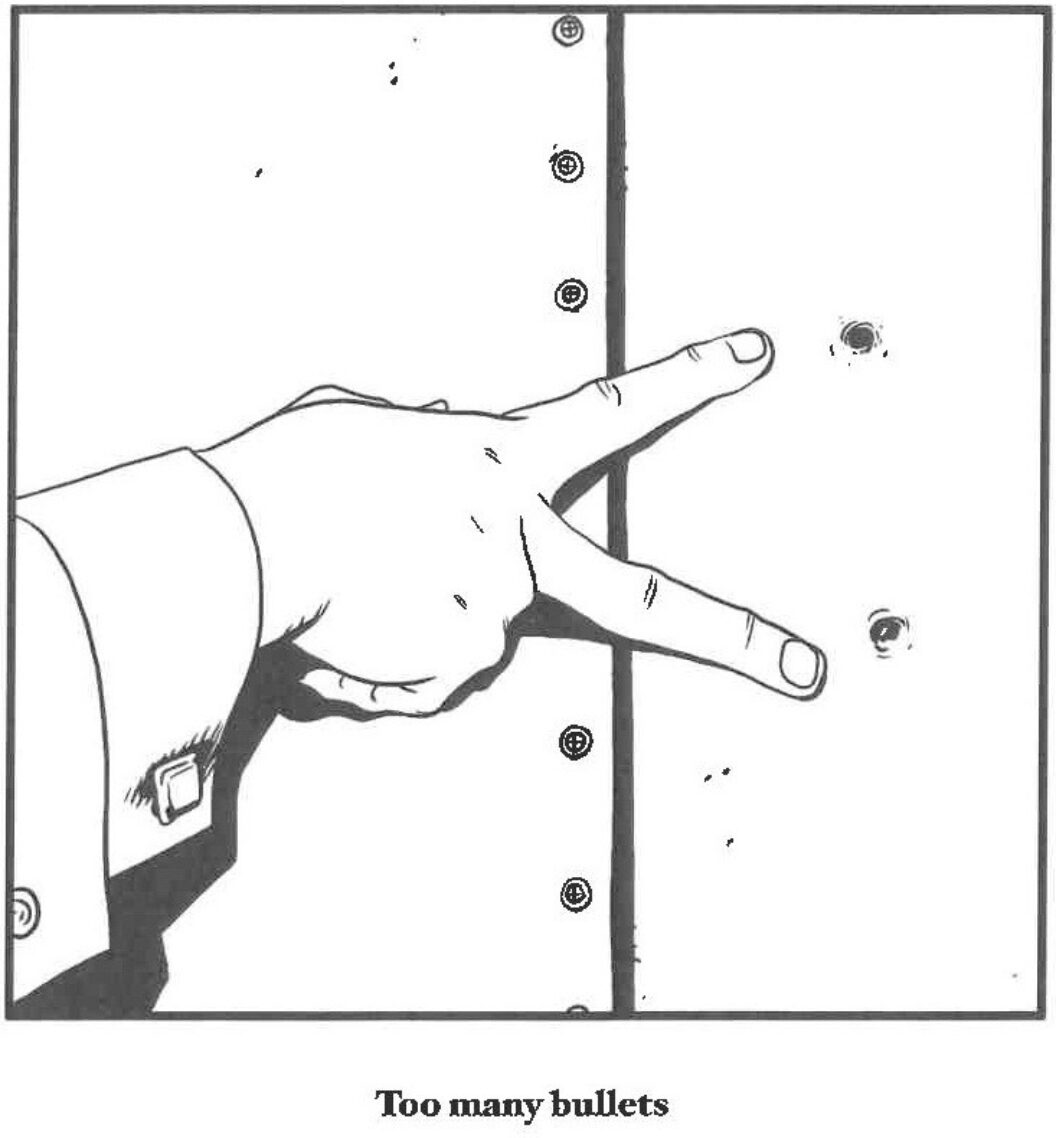 Throughout the text, Sanders displays an uncanny fluency, moving in and out of prosaic passages that nevertheless are deeply embedded in full prosodic value. His own appearance as narrator or commentator is highly limited but quite significant. Just before the Chicago Convention in 1968, Sanders begins seeing something in Kennedy ("I liked Robert Kennedy / I was hungering for his Presidency") that differentiates him from some of his compatriot demonstrators and activists. In the midst of a particularly vexing set of versions of an event, even he must admit that: "The past is like quicksand." By the end of the poem, he is ready to declare what he now knows must have happened:

Is there no Justice
Is there no Ancient Feather of Justice
to judge against
Evil?
Here's what I believe
occurred by the Ice Machine
As he goes on to name names, by referring to the "Ancient Feather of Justice," Sanders also returns to an earlier discipline of his, the study of Ancient Egyptian Hieroglyphs. In many ways, Sanders has hewn a new form of narrative glyph in his historical poems, an indelible data cluster delivered in the form of a story, the kind of story we need to tell ourselves over and over again if we are to survive with any shred of self-respect.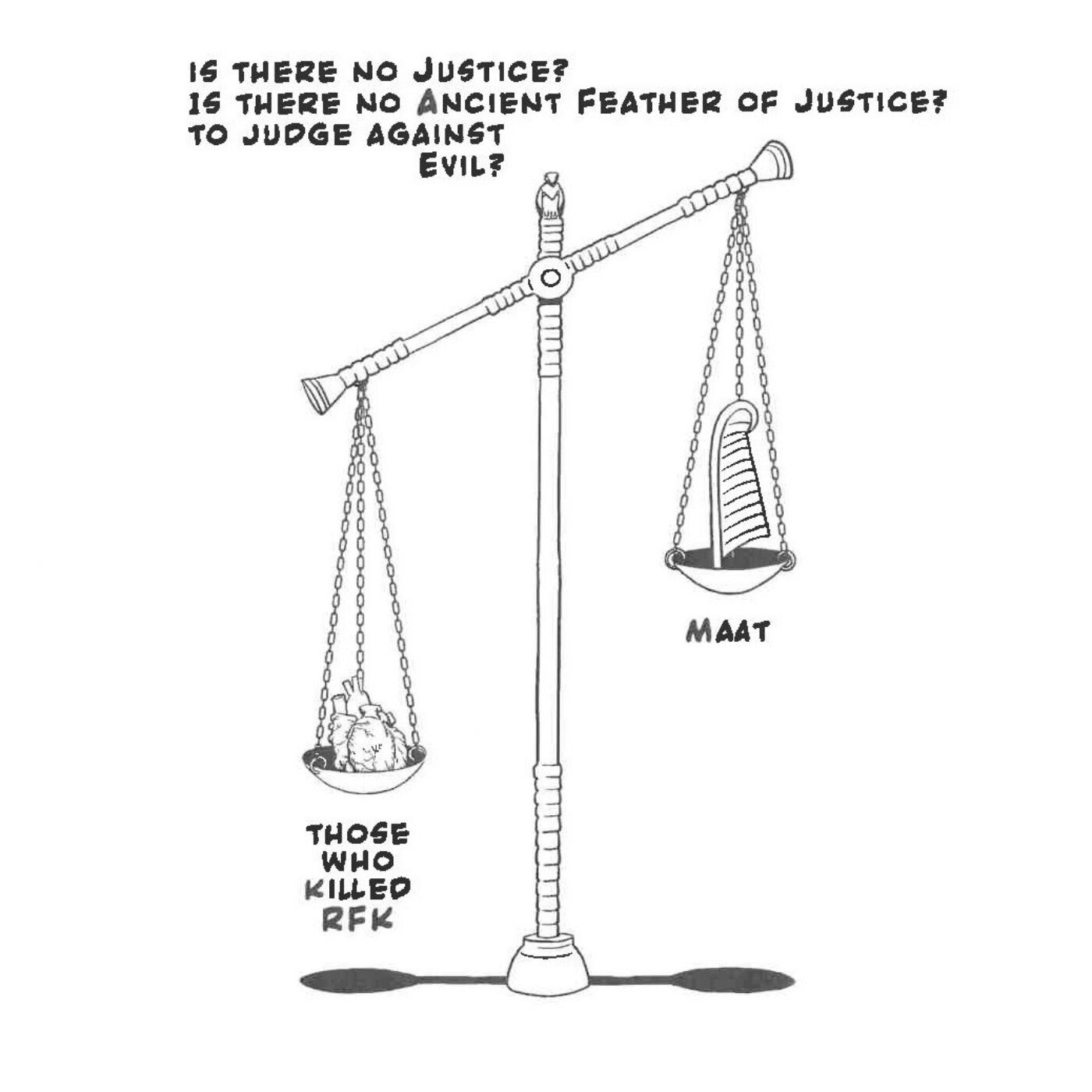 Getting to the roots of history, of finding out for yourself, has always been at the center of his work. As Sanders writes in Investigative Poetry:

Lawyers have a term: "to make law," You "make law" when you're involved in a case or an appeal which, as in Supreme Court decisions which have expanded the scope of personal freedom, opens up new human avenues.
You make law.


Bards, in a similar way, "make reality," or, really, they "make freedom" or they create new modes of what we might term Eleutherarchy, or the dance of freedom.

Sanders's effort to "make reality" and "make freedom" are made manifest in his historical and biographical poems, his reports from the field, and his steadfast refusal to knuckle under to nonsense and received versions of history. But it has also been made manifest in his tireless search for new form and new means with which those forms can be enacted. This collaboration with Veitch, dubbed a "graphic history" adds a powerful new vector to the catalog. One cannot help but think that the sheer magnitude of Sanders's work over the years, his commitment to diving deep into the data midden of information overload to fend off what fellow Fug Steven Taylor has called "memoricide," to make "fact fable again," as Olson put it, and tell us stories that we need to know, presents an urgent example of historical revisionism that demands both closer and wider attention.
Ammiel Alcalay's books include After Jews and Arabs, Memories of Our Future, Islanders, from the warring factions, "neither wit nor gold" (from then), and a little history. He has translated from many languages and is general editor of Lost & Found: The CUNY Poetics Document Initiative, a series of archival texts emerging from New American Poetry. Recipient of a 2017 Before Columbus Foundation American Book Award, he teaches at Queens College and The Graduate Center, CUNY.