Discover MFA Programs in Art and Writing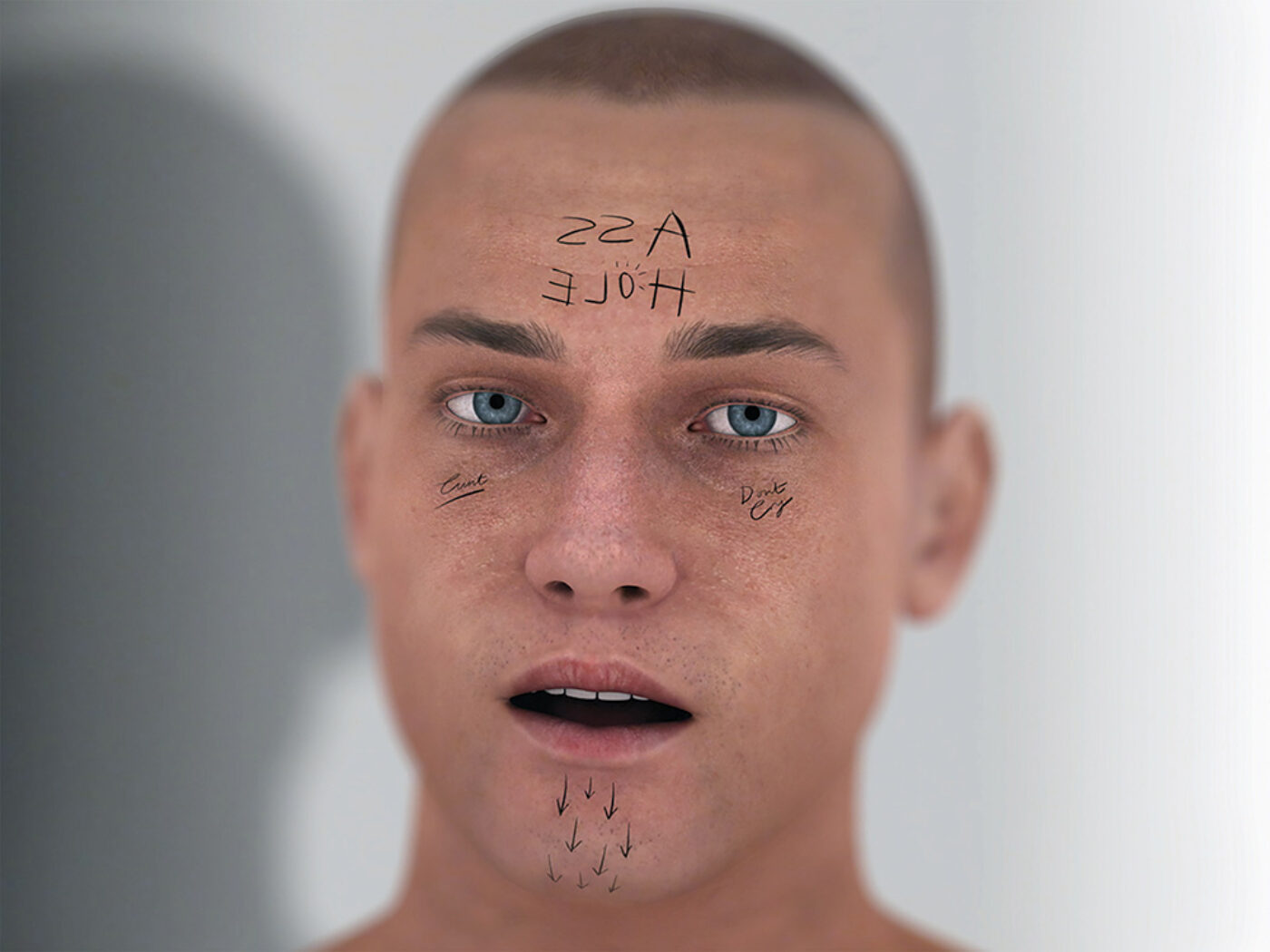 My first encounter with Ed Atkins's work was in 2013 at MoMA PS1. I remember being completely besotted with Us Dead Talk Love (2012), a thirty-eight-minute video animated by some wicked digital sorcery. Incorporating text, sound, and found imagery, the motion-captured video was projected onto two white panels that cast an ominous light. They presented lifeless floating heads indulging themselves in lyrical ruminations about eyelashes, sexual deviancy, death, and vanity. Working with a strict comparison between the dead body and the virtual one, Atkins weaved a subtle and disquieting work about embodiment and disembodiment in the digital ether.
Born in 1982, the Berlin-based British artist has come to be known in recent years for using digital technology to explore issues of artistic production and representation. Like his older compatriot Mark Leckey, Atkins deftly utilizes syncopated montages of sounds and filmic images to create disturbing and disorienting virtual realities. These almost always feature his Turbosquid avatar, "Dave," who enables him to delve into issues of language and abjection in digital media (Turbosquid is a website that sells stock 3-D digital models).
In Death Mask III (2011), Atkins cuts shots of the backs of people's heads together with images of palm trees, calculators, fruit, and ocean waves using a range of effects and filters. The result is an impressionistic meditation on the expressive possibilities of digital video. Similarly, in Ribbons (2014), he deploys a range of video graphics, including animation, titling, and a naked skinhead avatar with slogans carved into his digital flesh and a cigarette in his mouth. This figure, who lyrically proclaims, "Human kindness is overflowing, and I think it's going to rain today," clearly recalls the avatars that populate semi-realistic and increasingly cinematic video games such as Grand Theft Auto. Set to an eerie and monotonous techno audio track, Ribbons also reveals a recurring motif in Atkins's work: a voice with a tempered British-accent that brings into focus the artist's writing practice. Atkins's videos are often accompanied by pamphlets or scripts with a strong tendency toward slippery and absurdist musings on melancholy, ennui, and death.
At the 2013 Venice Biennale, Atkins presented The Trick Brain (2012), a tribute of sorts to André Breton, composed of footage of the Surrealist writer's apartment, which overflows with a collection of modern and primitive art that was sold at auction after his death. Atkins laments the loss of Breton's unique collection in what can be called an animated poem about the negative aspects of money in the art world. Unlike his earlier videos, The Trick Brainremains very literal in its subject matter and narrative, and leaves little to the viewer's imagination. Here, too, however, his language, which colorfully describes his dread of capitalist greed, is incredibly arresting: "The relics of a system of capital that now seems phenomenally archaic as to make me wretch—a little hiccough of acidic shit. As if the system were emetic."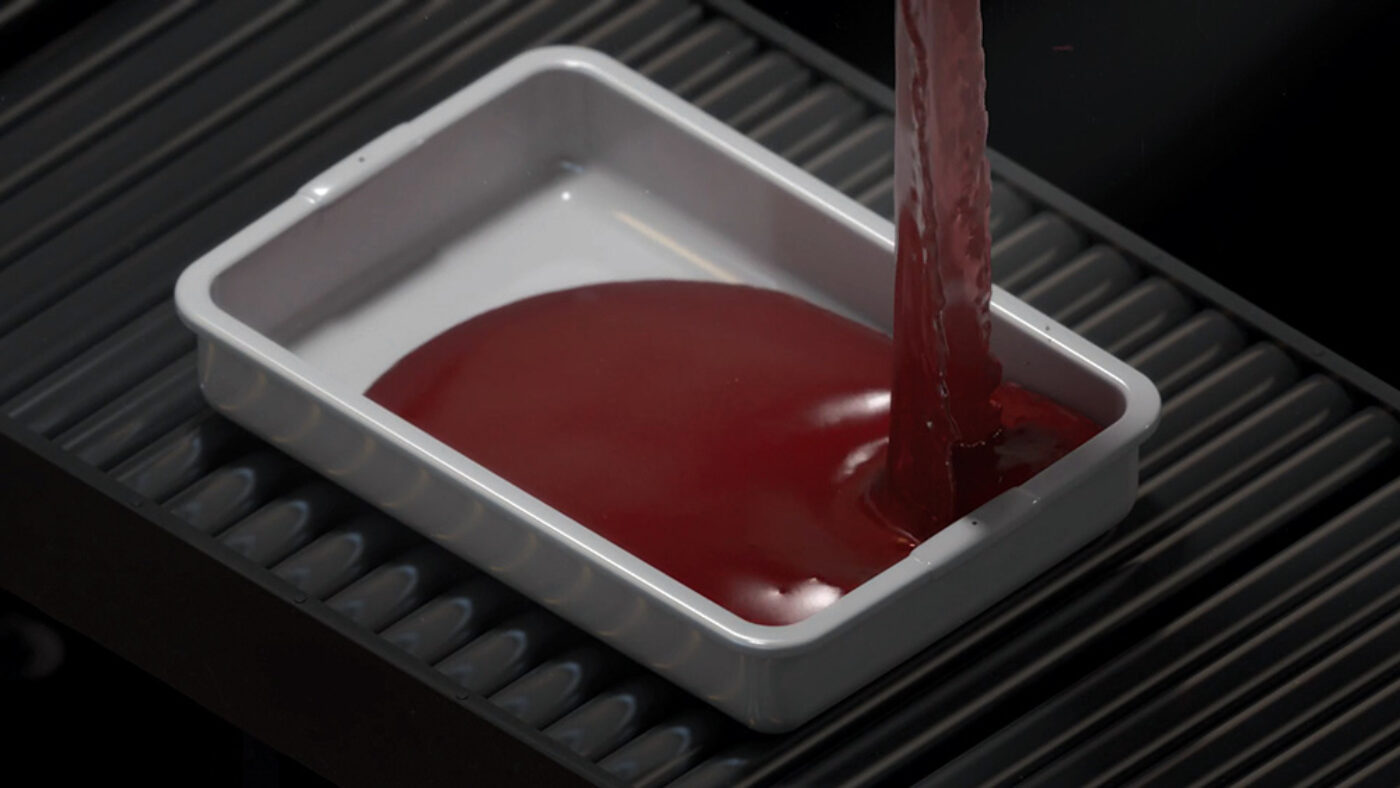 Atkins has recently published a collection of writings titled A Primer for Cadavers (2016), a handy pocket-sized volume to carry with you whenever you're in need of some poetic punch. In Safe Conduct (2016), he presented a dystopic vision of an airport security checkpoint where different body parts ride on the conveyor belt into the X-ray scanner. A gothic spectacle that generated equal parts nausea and nihilistic amusement, here Atkins's acumen for the strange has been tempered with a powerful sense of beauty and mystery that leaves viewers searching for solace in the very images that have disturbed them.
Terence Trouillot is a writer and editor living in Brooklyn.
Originally published in
Featuring interviews with John Giorno, Lidia Yuknavitch, Iman Issa, Eric Baudelaire, Ieva Misevičiūtė, Daniel Borzutzky, and more.