In the latest of BOMBlog's reprints of [2nd Floor Projects], Larry Rinder takes us through a few of his art adventures, with images of D-L Alvarez's dynamic work.

Home of the Bill T. Jones / Arnie Zane Company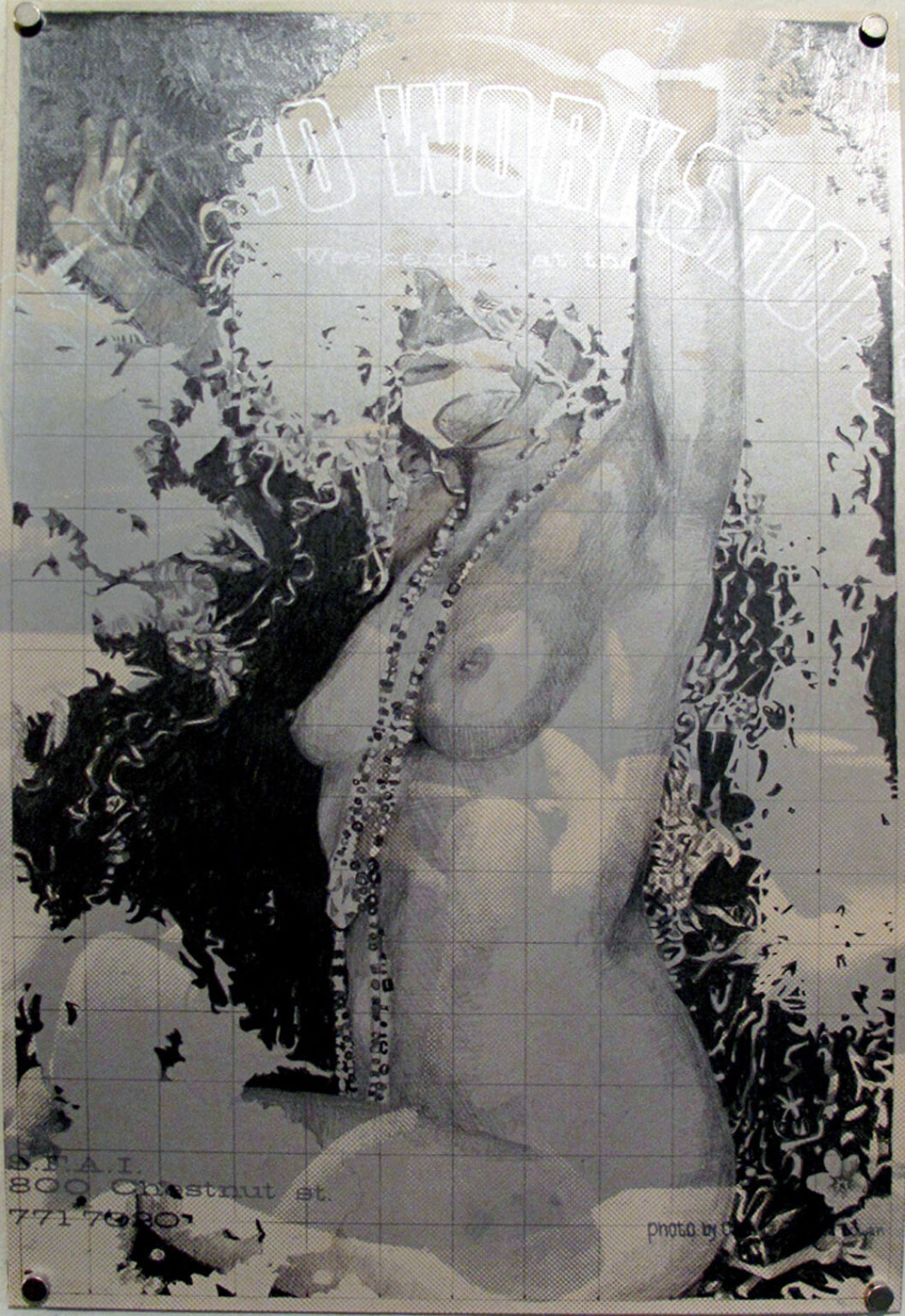 I went to a show recently in New York of collages by Ray Johnson. It was upstairs in an old townhouse on the Upper East Side. Must have been about thirty or forty of them, nicely framed. But being inside one of these works is like being in a burlap sack with a couple of angry cats. You can easily get cut by the sharp edge of Duchamp's profile or poked in the eye by Johnson's weird-nosed avatar. Marilyn Monroe is around but she's no help at all, since you can't even recognize her half the time and when you do she's just as dangerous as Warhol's electric chair, which is broken into parts and spread around like unassembled pieces of some macabre IKEA furniture.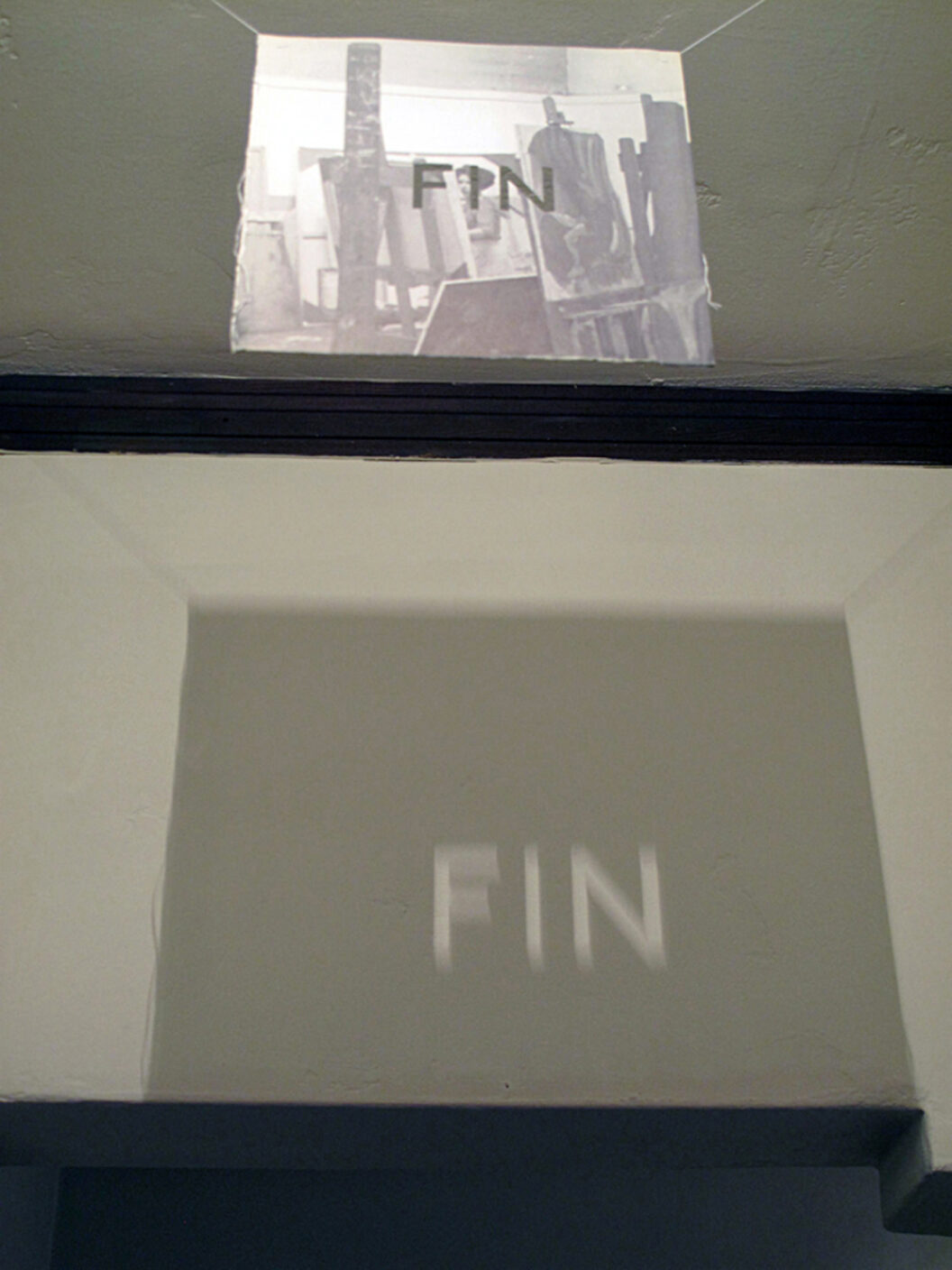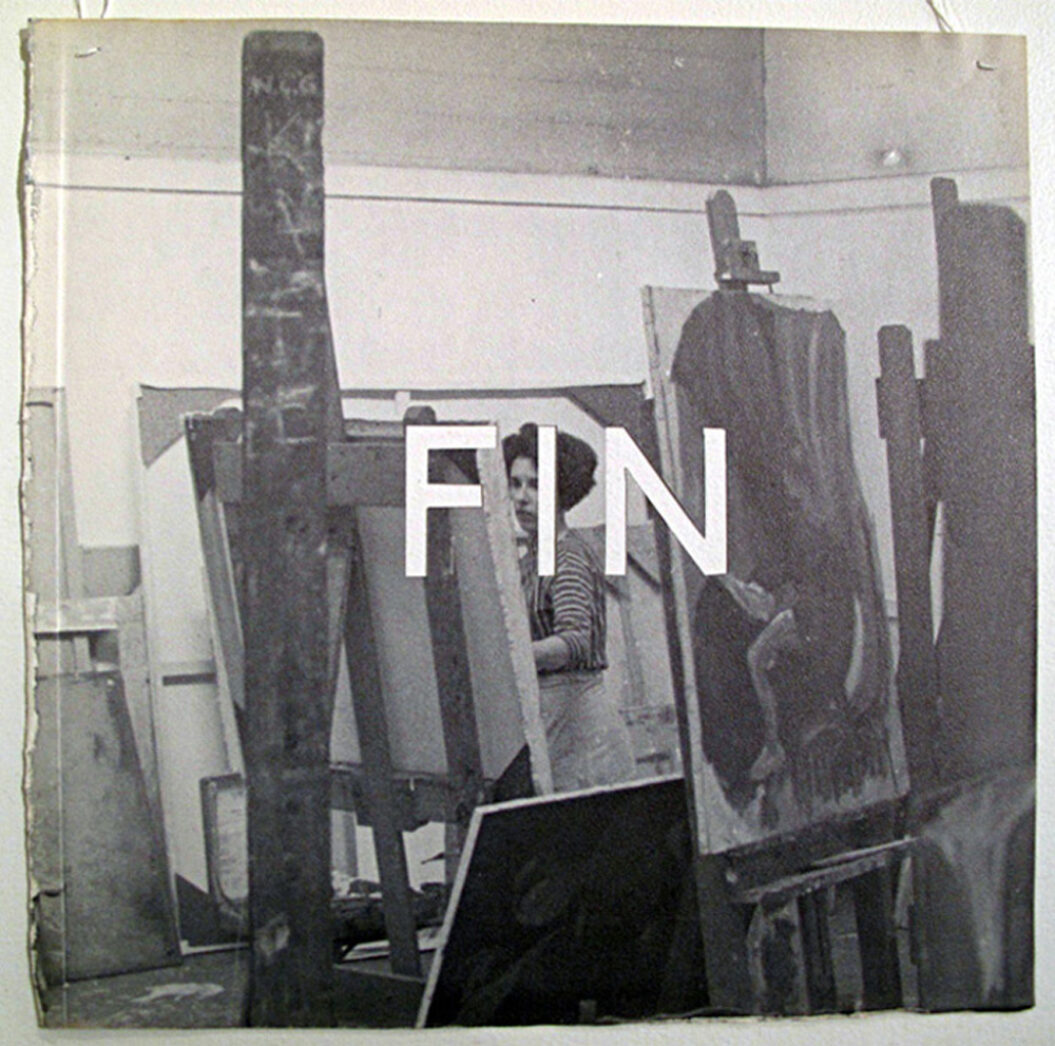 The other night I went to see Colter Jacobsen and Jeffrey Hogan's twin shows in the pedestrian spirals on Grand View Avenue. They were hard to find so I had to call Colter for directions. He was in a bar and I could barely hear him trying to explain how to find the spot. When I did get there it was dark and I could barely see anything. The first spiral had a group show made from Xeroxes of about six or seven artist's drawings, photographs and paintings. They were stuck right on the inner pillars of the spiral walkway. The second spiral was a solo show of work by Bas Jan Ader—pictures of him crying or riding his bicycle into a canal—also in the form of Xeroxes taped to the concrete. I could see these better because a nearby traffic light cast an alternating glow in yellow, green, and red.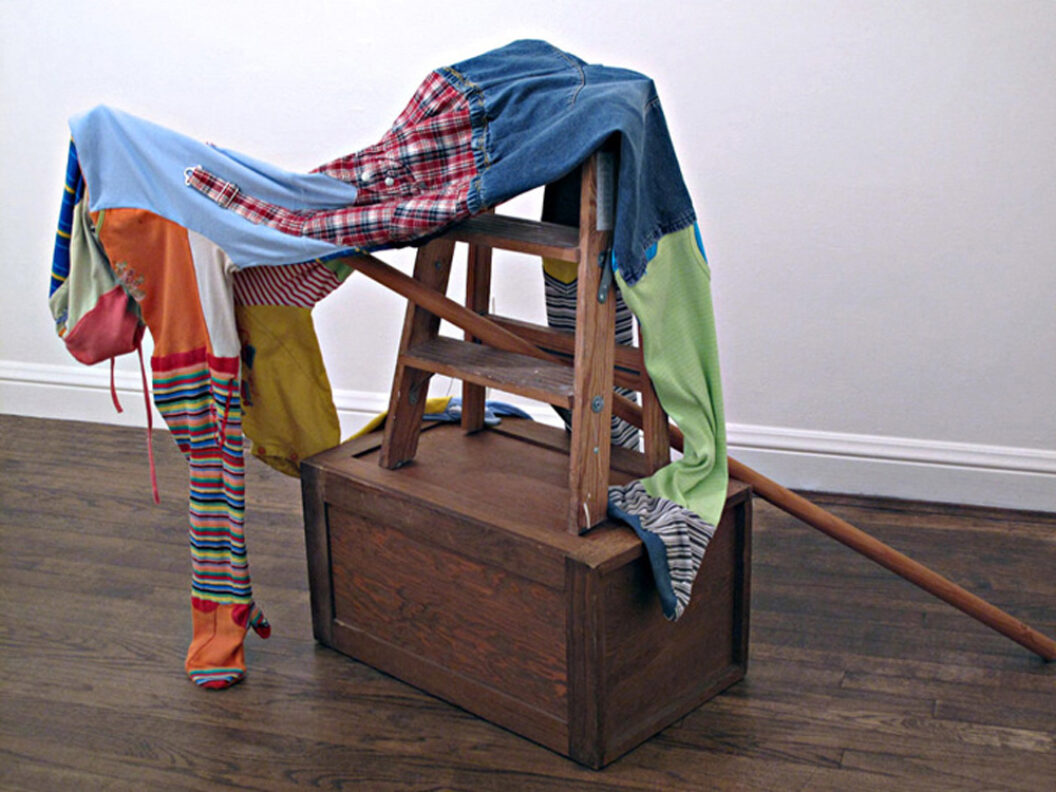 Last month David Wilson invited a bunch of his friends out to a remote spot in Wildcat Canyon to see a structure that he'd been building over the past year. It's a memorial to his father. But you can't put a name on what it is really or even understand what you're seeing. Thousands of sticks and branches have been woven together to form an undulating cyclone that spreads across the ground, wrapping around the smooth-barked oak trees and spinning into the sky. Nearby was a stump that Chris Duncan had covered with glitter. Everyone sat in a circle and listened to Lucky Dragons, but their sound system kept failing so finally they passed out dozens of recorders and everyone played those. Then David played a recording of his friend singing Jewish prayers from a tape recorder suspended from a tree. It just happened to be Rosh Hashanah. Afterward, people sat around for a long time, talking.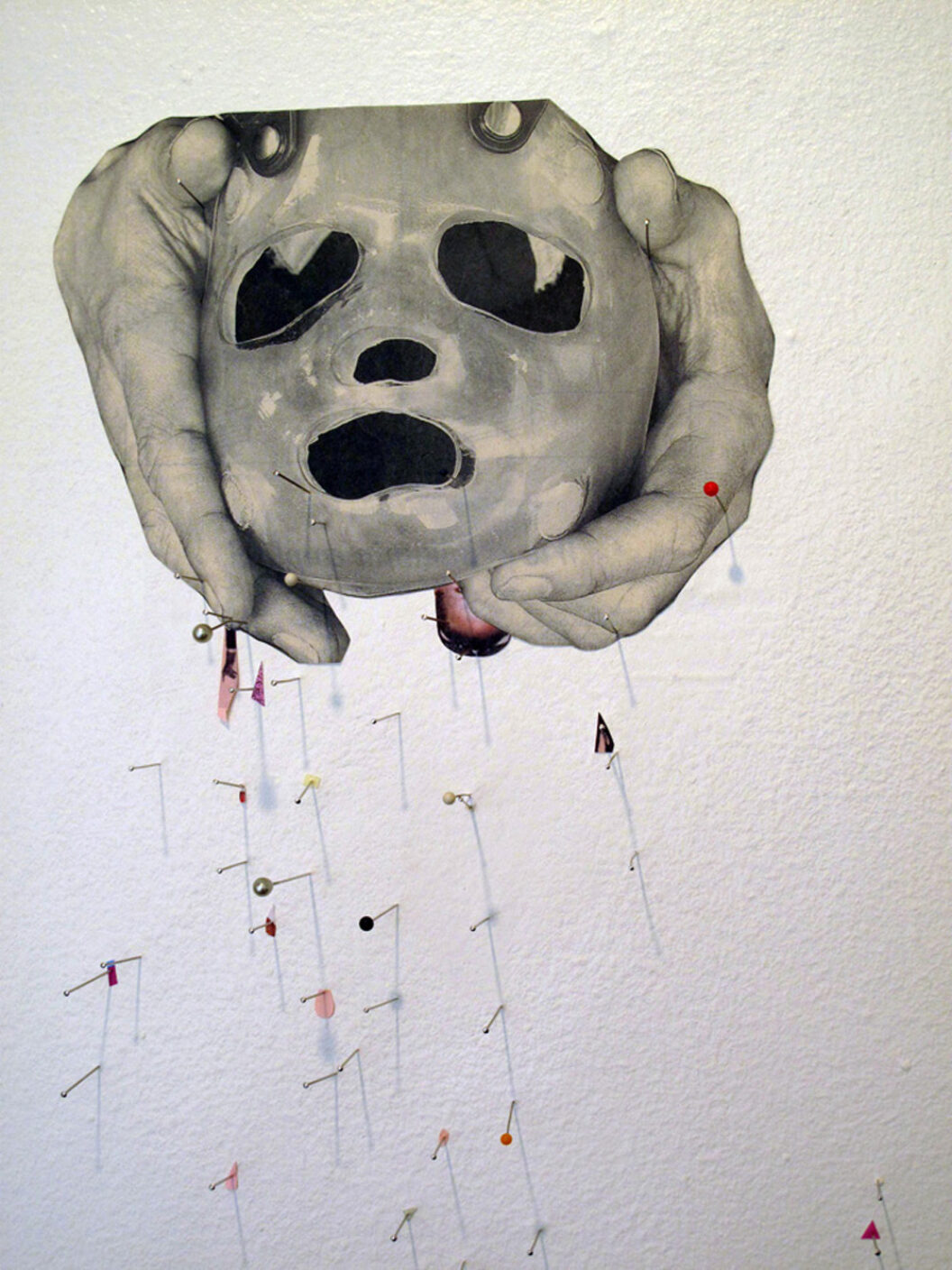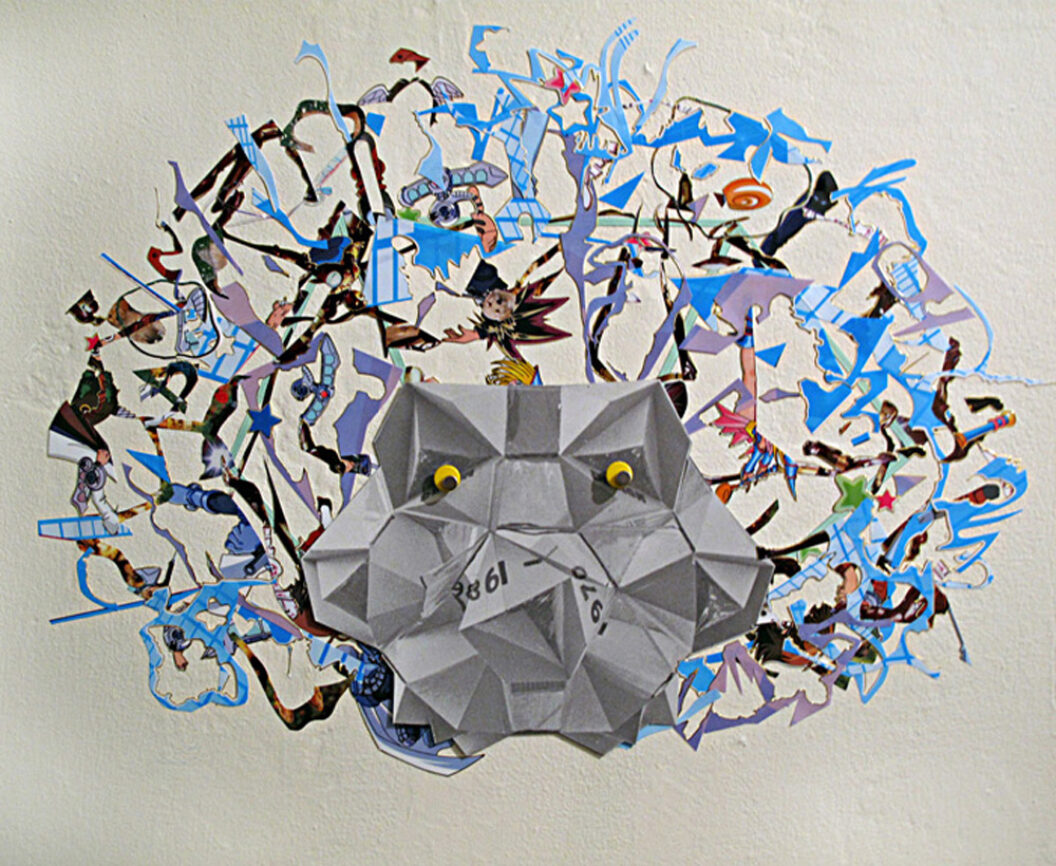 I don't usually understand poetry, but the other day I was at 21 Grand in Oakland where I heard Micah Ballard and Lisa Robertson do a reading that made a lot of sense. Somehow I was under the impression that Micah's poetry was naturalistic, in the vein of Phillip Whalen or Frank O'Hara. That was how I remembered it, almost too accessible. So I was surprised at how abstract it was. I wondered whose poetry I had been thinking of as his. I liked listening to Micah's voice, especially the way he says "po-em." Listening to Lisa was like being initiated into a mystery cult. But without having to suffer at all. She just stood up there and told everyone the truth.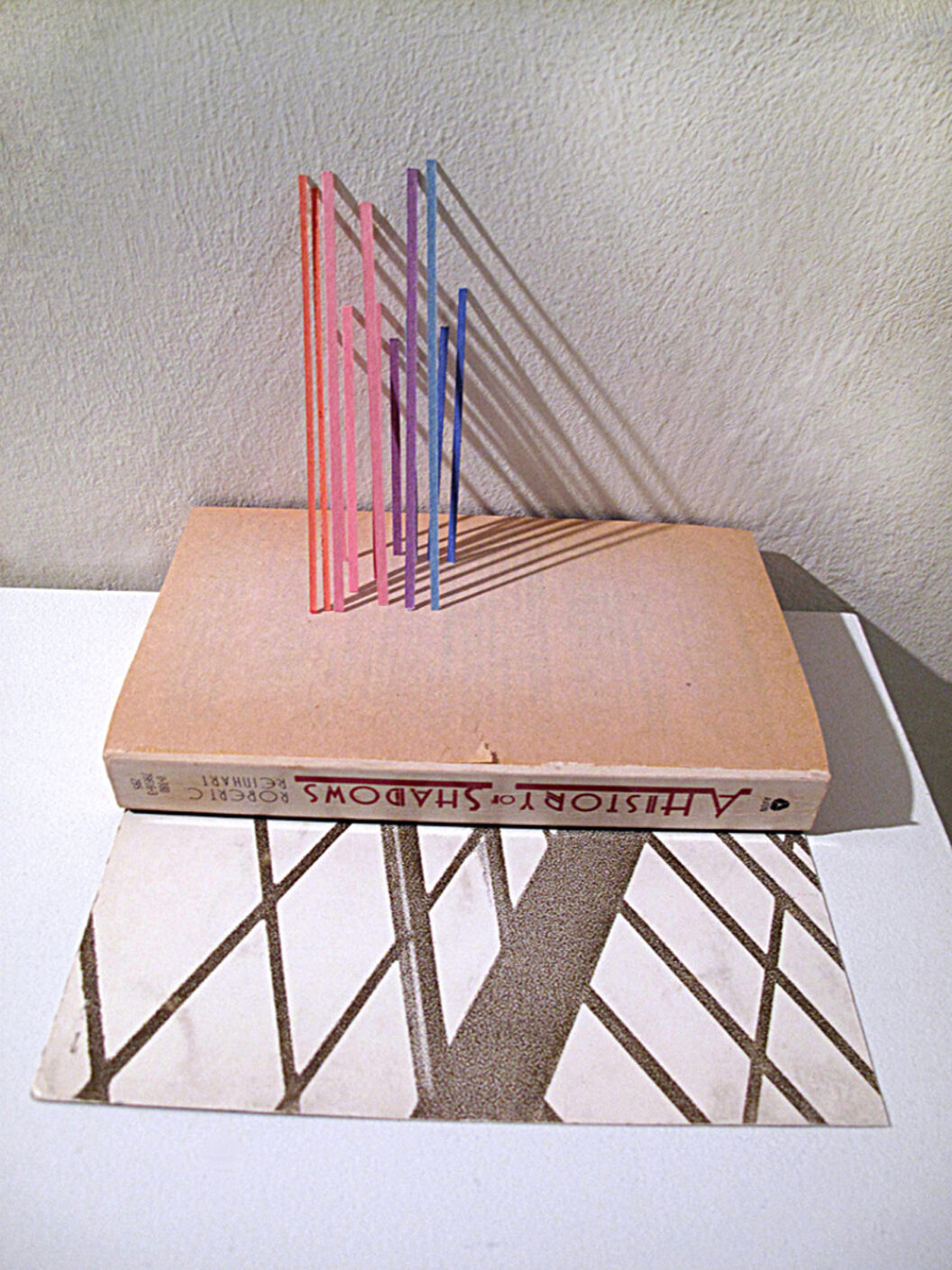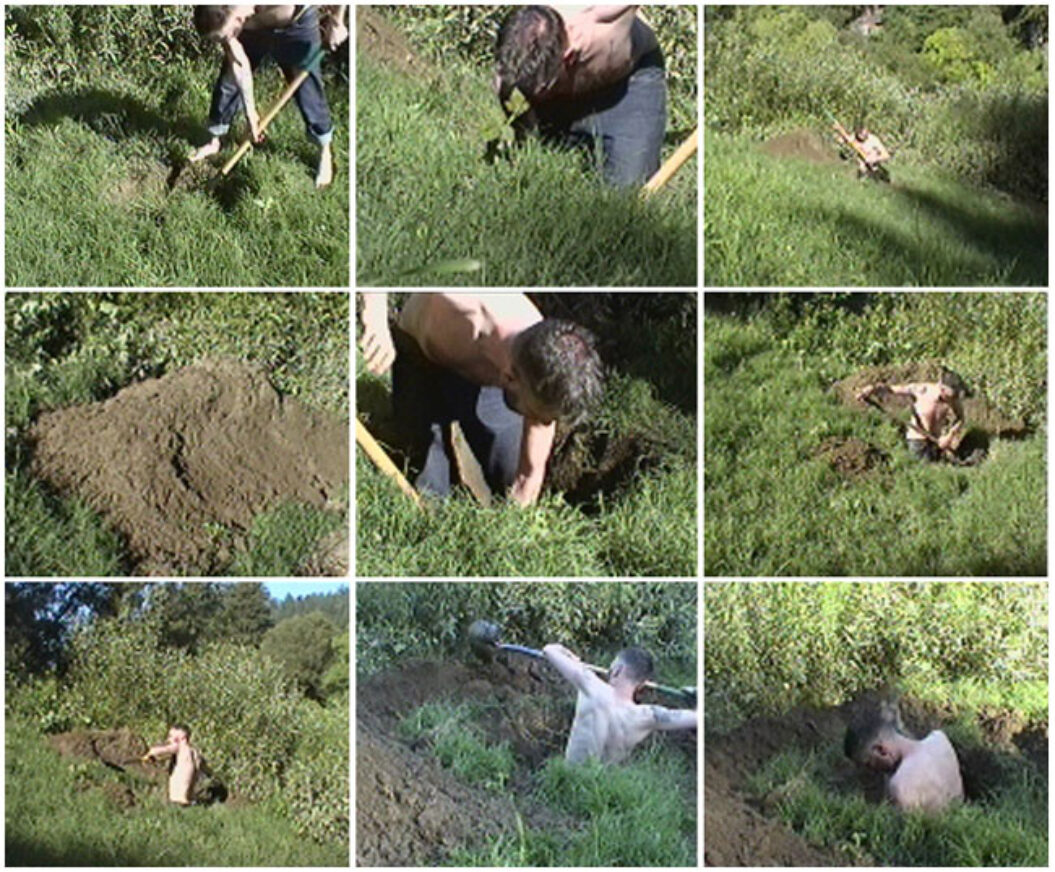 Hardly Strictly Bluegrass this year was incredible. I mean, how can there be so much cool music happening all at the same time? When John Doe and Exene Cervenka played everyone seemed drunk. Even the children were intoxicated, running around like John Cassavetes and Gena Rowland's kids doing a backyard version of Swan Lake in A Woman Under the Influence. There was nothing that couldn't happen and everyone was smiling. Later, we listened to Emmylou Harris's melancholy set, while the sounds of a crowd's orgasmic screams came in waves from just over the trees. Heading back to our car we caught the last song of a band from Mali. I danced so hard I thought I might
hurt myself.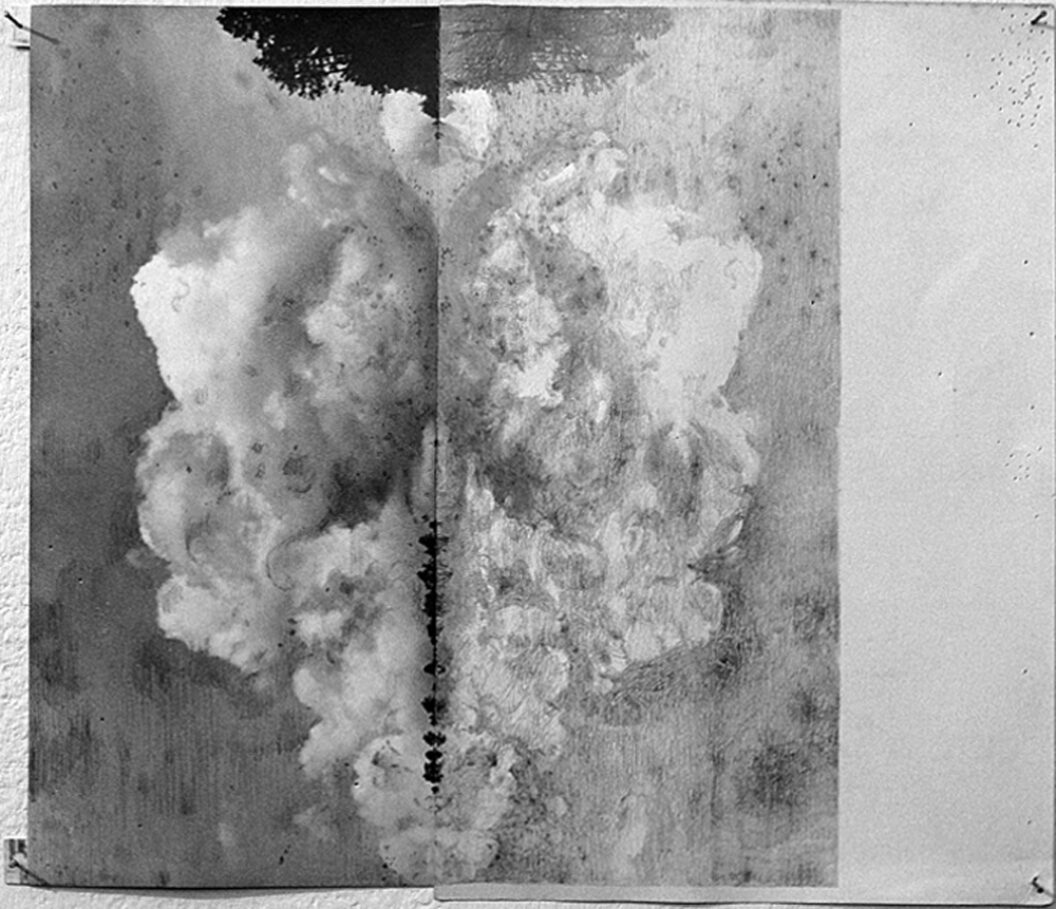 Kevin Killian's latest play, The Smith Family, was cowritten with Craig Goodman. Everyone in it is named Smith: Kiki Smith, Patti Smith, Jack Smith, Bessie Smith, Will Smith, Liz Smith and so on. I was late to CCA, where it was being performed, but it didn't matter. It was like being late to a car accident. I loved it, of course: the bad lighting, the flubbed lines, the outlandish costumes. And how many times in life do you get to see your boyfriend done up as Pinocchio in lederhosen and little, red felt hat? But the kicker, as always, was Cliff Hengst, whose Anna Nicole Smith was the early 21st century drug-addled celebutant version of Nijinsky's possessed satyr in L'Apres-midi d'un faune.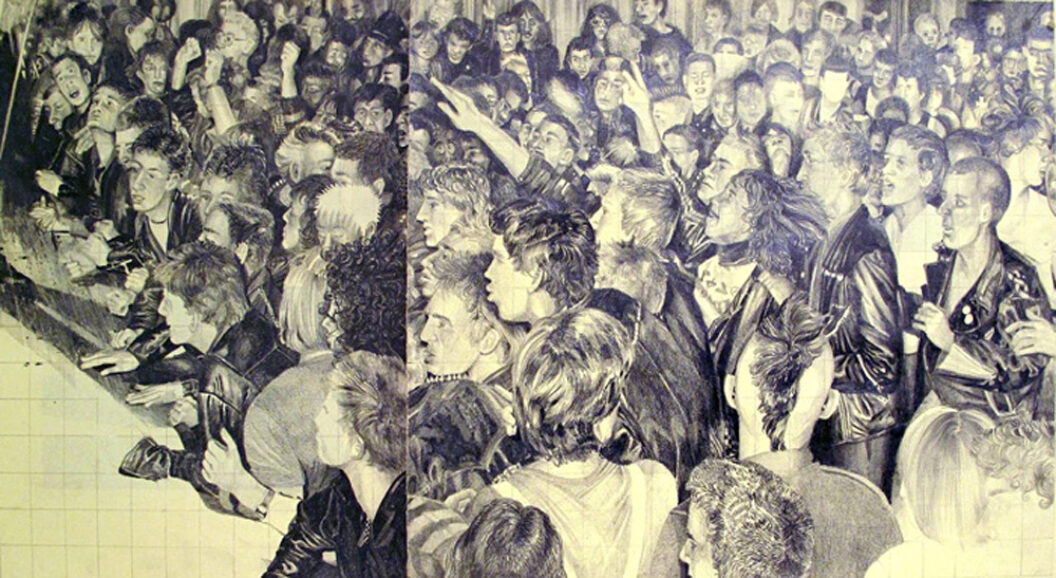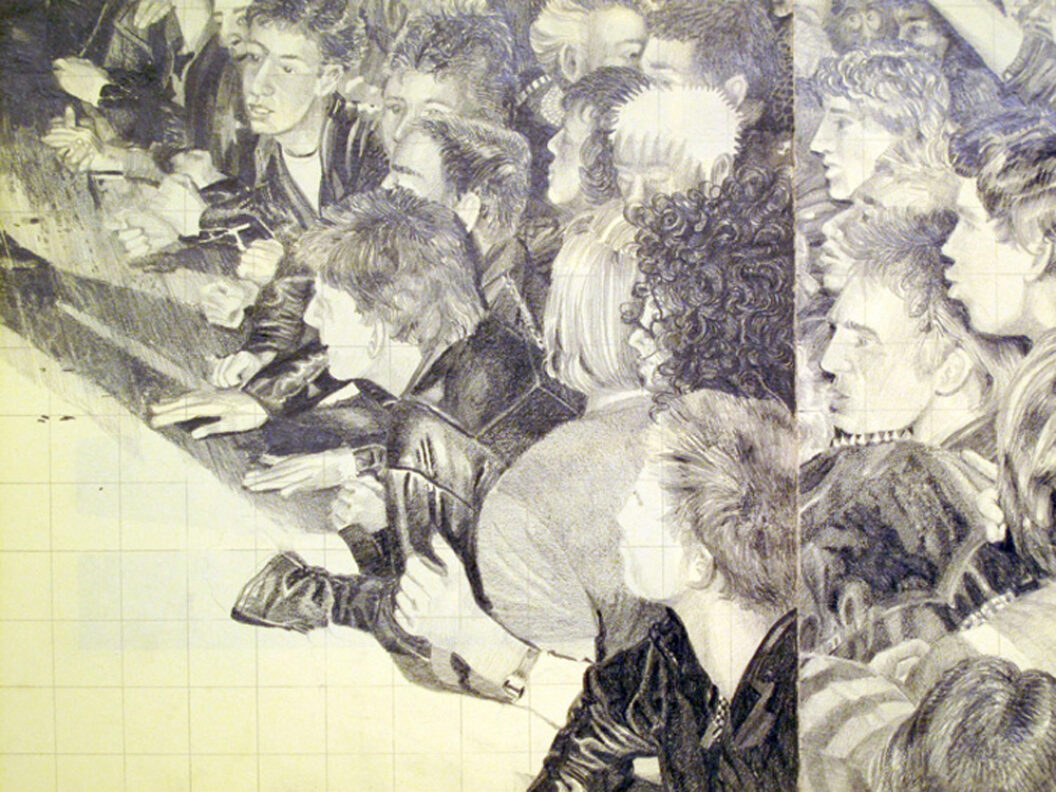 I recently curated a show at the Berkeley Art Museum of works drawn from the collection. I called the show Galaxy: A Hundred or So Stars Visible to the Naked Eye because I wanted to leave the meaning of the show something of a mystery and our galaxy is definitely something we have no clue about. Darrell Alvarez's piece, Shawl, a diaphanous albeit slightly repulsive textile made of hand-knotted human hairs, was shown in a gallery near Jay DeFeo's scumbly oil painting, Origin, Paul Klee's impenetrable etching Garden of Passion, and Theodore Rousseau's Barbizon School painting of the Forest of Fontainebleau. In the foreground of the Rousseau is a dirt road scarred with ruts that—even accounting for foreshortening—were deep enough to swallow all the other works in the exhibition and then some.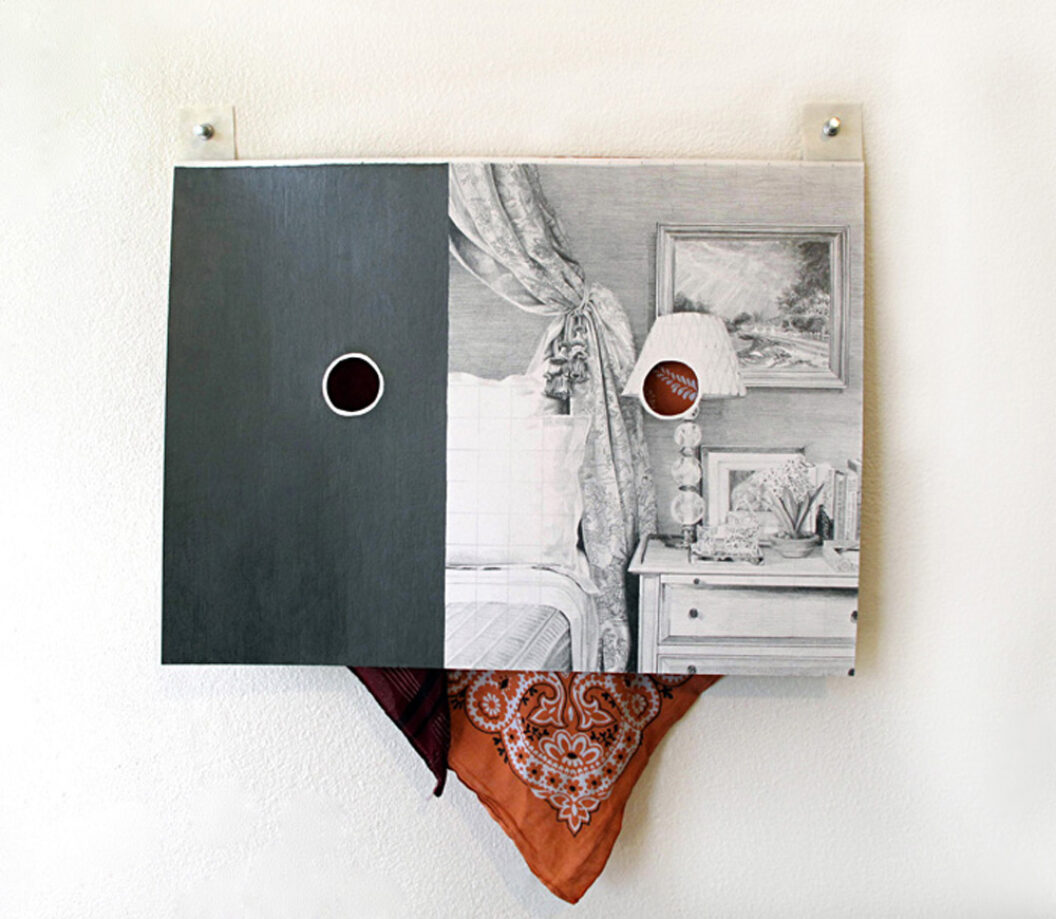 Darrell Alvarez's new exhibition at [2nd floor projects] is the kind of show that you wonder about when the lights are off and nobody's there. The connections among the works are made for the pieces themselves, not for us. Darrell is feeding his drawings to each other, and he has a very good sense of what they like to eat. What happens when one artwork gets inside another? Can you see it through the other one's body? Or should you just wait till it gets shit out or puked? I like to hang out and just listen to them chew.
—Larry Rinder, San Francisco 2009
Lawrence Rinder is Director of the Berkeley Art Museum and Pacific Film Archive. He came to the University of California from the California College of the Arts where he was Dean of the College and Dean of Graduate Studies. Previously, he was the Anne and Joel Ehrenkranz Curator of Contemporary Art at the Whitney Museum of American Art where he organized exhibitions including "The American Effect," "2002 Biennial," and "Tim Hawkinson," which was given the 2005 award for best monographic exhibition in a New York museum by the United States chapter of the International Association of Art Critics. Prior to the Whitney, Rinder was founding director of the CCA Wattis Institute for Contemporary Arts in San Francisco, and served as Assistant Director and Curator for Twentieth-Century Art at the Berkeley Art Museum and Pacific Film Archive. Among the many exhibitions he organized at these institutions are "Barry McGee," (2012, curated with Dena Beard), "Knowledge of Higher Worlds: Rudolf Steiner's Blackboard Drawings" (1997), "Louise Bourgeois: Drawings" (1996), and "In a Different Light" (1995, curated with Nayland Blake). Rinder received a B.A. in art from Reed College and an M.A. in art history from Hunter College. He has held teaching positions at UC Berkeley, Columbia University, and Deep Springs College. He has published poetry and art criticism in Zyzzyva, Artforum, nest, The Village Voice, Fillip, and Parkett. Art Life: Selected Writings, 1991–2005, published by Gregory R. Miller and Company in Spring 2006, is his first book of essays. His play, The Wishing Well, co-authored with Kevin Killian, premiered in 2006 and he is the author (with Colter Jacobsen) of the photo-text novella,Tuleyome (Publication Studio, 2011).
On the occasion of the exhibition DUSTY HAYES at [ 2nd floor projects ], San Francisco. 
About [ 2nd floor projects ]
Since establishing [ 2nd floor projects ] in San Francisco in 2007, I have featured thirty-six writers in the exhibitions, with writers forthcoming through 2014. My programming includes commissions to writers throughout the country to produce a limited edition: essays, personal narratives, interviews, poetry, or mixed-genre pieces in the form of handcrafted broadsheets or chapbooks. From early on in my art practice, I have been interested in trespassing disciplines. These visual, theoretical, and narrative crossings perhaps address an interstitial space of engagement with the artists' works from the writer's point of departure. A distal approach rather than the traditional essay model, such as an exhibition catalogue. For each exhibition, I design and print in-house, a limited run of 100 on archival papers. The writers are also invited to give a reading during the course of the exhibition or to send a recording if they are out of the area. [ 2nd floor projects ] participated in Printed Matter's NY Art Book Fair in 2009 and 2010; and Printed Matter's premiere LA Art Book Fair, and upcoming, participate in the Berlin Book Fair.