Eastern European Literature at the Frankfurt Book Fair: A Small Selection by Andrea Scrima
Andrea Scrima spent an afternoon at the Frankfurter Buchmesse, the world's largest book fair, and found peace and prose in the less crowded International Hall.g

Discover MFA Programs in Art and Writing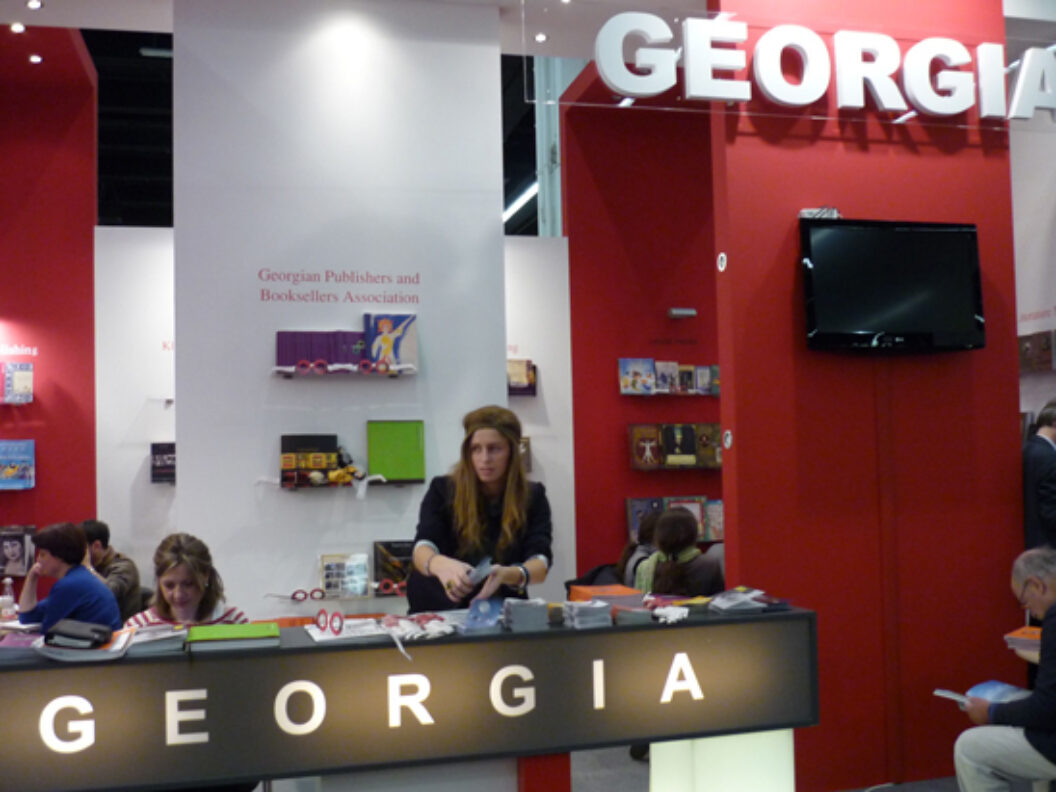 After two days of running from booth to booth, appointment to appointment at the Frankfurter Buchmesse on a journalist's pass, I wasn't prepared when the world's largest book fair—with around 7,500 exhibitors from over 110 countries—was opened to the public this past Saturday. The crunch already began in the S-Bahn as the train pulled into the Messe station. A thickly packed crowd spilled out onto the platform and then inched its way up a narrow flight of stairs. This mass of curious humanity, myself included, proceeded at an excruciatingly slow pace until it finally arrived in the entrance hall, where a flurry of colorful Manga-costumed youngsters was busy donning day-glo wigs and checking their backpacks to head for Hall 3 and their favorite comic-book publishers. I was glad I'd already worked my way through Halls 4 and 8, which feature the large American and German publishers, as they were packed to the point of being unnavigable. On the other hand, the International Hall, my destination for the afternoon, was comparatively empty. Evidently, foreign presses attract far less attention than one might hope, given the prevalence of translation in German publishing, and I was able to peruse the aisles in peace.
As I arrived at the large, well-stocked Polish booth, the first thing I noticed was the latest book by Andrzej Stasiuk, widely considered to be one of the most important Polish writers alive and author of the stunning work Dukla. Stasiuk also runs a press with his wife Monika Sznajderman called Czarne, which specializes in contemporary Eastern and Central European prose and essays, including works by renowned authors from the Bosnian, Croatian, and Serbian languages, such as Danilo Kiš, Dubravka Ugreši?, Muharem Bazdulj, Tatjana Groma?a, Miljenko Jergovi?, and Vladimir Arsenijevi?. Further on, a brochure published by the Georgian Publishers and Booksellers Association invites me to "Have a Look at Georgian Authors," which I happily do. Naturally, I look up my friend David Dephy, whom I met at a writers' residency this past spring at Ledig House in Ghent, New York. Dephy took part in this year's PEN World Voices Festival of International Literature, where Laurie Anderson accompanied him on violin as he read from his work. Dephy's short story Before the End will be included in the 2012 edition of Best European Fiction (Dalkey Archive Press, ed. by Aleksander Hemon). The brochure contains an excerpt from Dephy's work—a stark, surreal story told from the point of view of a writer's chair—as well as excerpts from thirty additional Georgian authors, including Teona Dolenjashvili, Chambua Amiredjibi, who was twice nominated for the Nobel Prize in Literature, and Ana Kordzaia-Samadashvili, who has translated Elfriede Jelinek and other important contemporary German-language authors into Georgian.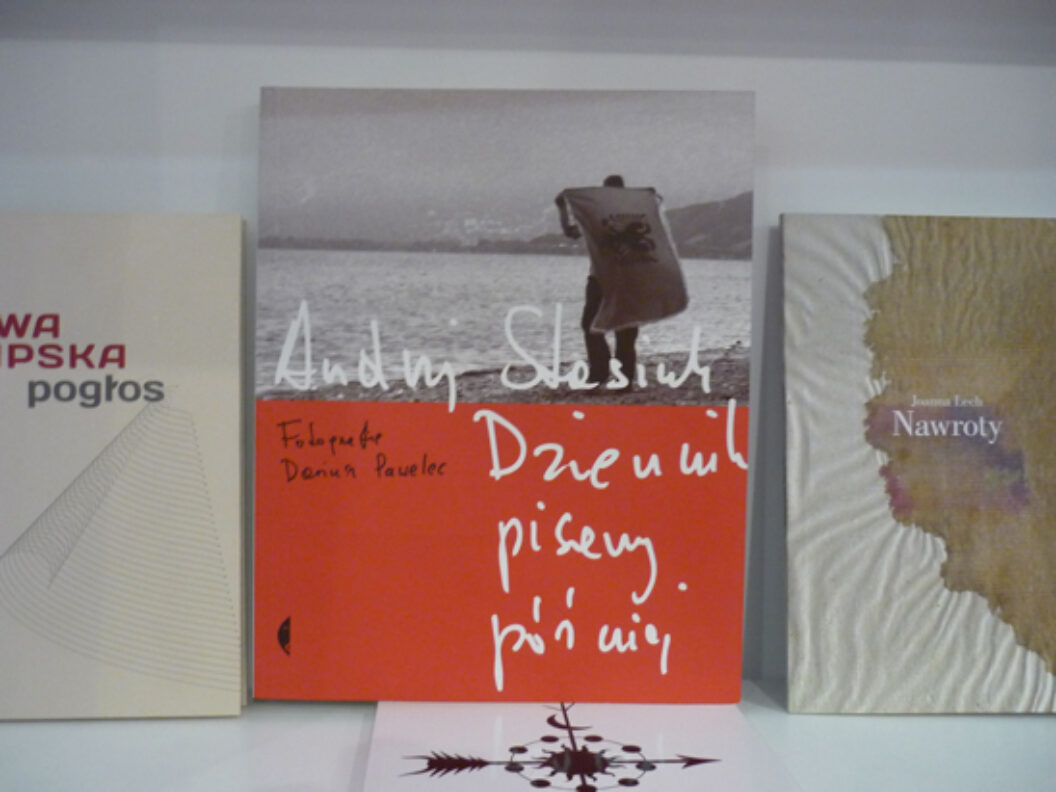 In an effort to make Lithuanian authors accessible to a wider audience, the International Cultural Programme Centre of Lithuania has published a 265-page volume called No Men, No Cry containing English translations of contemporary Lithuanian women's prose. Following Sex, Lithuanian Style, it is the second English-language anthology the Centre has published. It brings together writing on an array of topics including the body, motherhood, matrimony, sisterhood, and living between two worlds, a painful state Aušra Matulevi?i?t? describes poignantly in Legs of Longing; "You will dance at your brother's and sister's weddings hundreds of times in your mind … When you return home for a brief visit, you'll sense that your language skills have dulled, that everything around you is imperfect, corrected. You will be surrounded by the closest of your close friends, but you won't be able to speak, because the silence beside them will seem more complete."
Slovakia's Centre for Information on Literature publishes the Slovak Literary Review, which in addition to sections on well-known Slovakian writers such as Peter Jaroš, Pavel Vilikovský, and the poet Anna Ondrejková, contains an article on a 2010 issue of The Review of Contemporary Fiction (Dalkey Archive Press) dedicated to Slovakian fiction that exposes many of the Slovakian writers included therein to English-language readers for the first time. The Review also contains an excerpt in German translation of a book by Monika Kompaníková titled The Fifth Ship that struck me in the midst of the book fair's sea of words; here is my translation of a small part of that excerpt:
I envy children because they don't have to worry about anything. If they want something, they only have to cry, cry as loudly as possible. It's easy to cry loudly; it's difficult not to cry. Even more difficult is to swallow the sadness and fear and loneliness and insecurity … . because it's not the right moment, not the right time or atmosphere. When babies so much as whimper, the entire family gathers around and everyone has a solution for their hunger, their chilliness, their excretions … As long as they don't start thinking and speaking, everyone will claim that crying is normal, natural, and even necessary for us to communicate with the little ones. Smilingly, they will say cry, little darling, expand your lungs.

Andrea Scrima is the author of A Lesser Day (Spuyten Duyvil Press, 2010).