Dynamic Composition: David Salle Interviewed by Osman Can Yerebakan
Heightening the experience of images.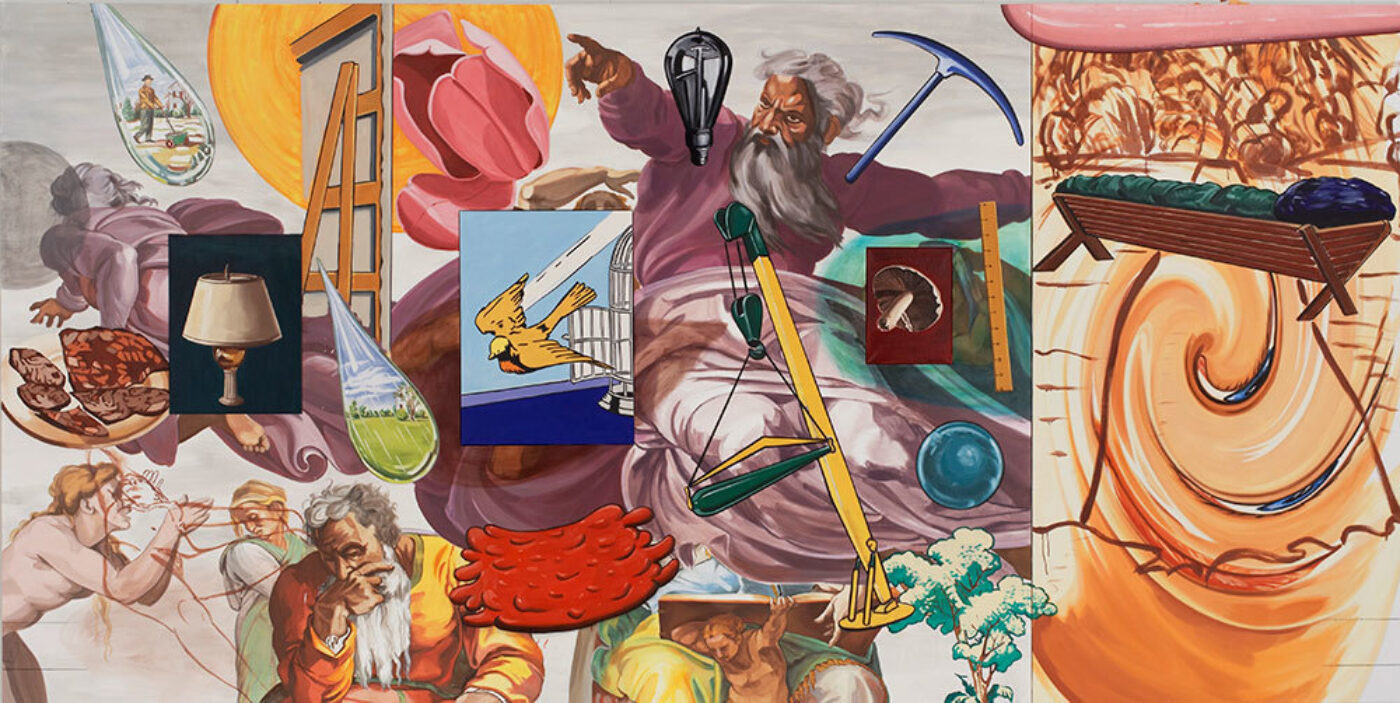 For more than three decades, viewers have been immersed in David Salle's wild sense of iconography, color, and form, one that continues to defy painting's demands of narrative and composition. His merger of reality and hallucination in a back-and-forth between figuration and abstraction conveys seas of references from vast sources, both familiar and foreign. The Parrish Art Museum is exhibiting three recently acquired Salle paintings commissioned by Italian art collector Carlo Bilotti in the early 2000s. Salle created the paintings in reference to the Sistine Chapel, laying Biblical themes and iconographies on canvas next to references to contemporary natural disasters. The tension between divine revelation and alarming matters of the times offers Salle an opportunity to challenge the limits of art history and collective memory.
—Osman Can Yerebakan
Osman Can Yerebakan The paintings at the Parrish Art Museum recall Pablo Picasso's Guernica in terms of their depiction of human catastrophe. What traditions did you look into during the process other than the Italian Renaissance?
David Salle I'm flattered by the comparison, but I can't say that I consciously studied anything in particular. I was thinking more in terms of a "dense simultaneity" of pictorial experience—which I suppose is an approach that has shown up in painting from time to time throughout its history.
OCY Your approach to narrative reminds viewers that what they're looking at is a painting—similar to Dogma in cinema or Bertolt Brecht's alienation effect in theater. How important is your communication with the viewer while working with urgent themes of collective trauma?
DS This is simply part of who we are today when we look at, and make, paintings. For better or for worse, I actually don't have to think about it very much anymore.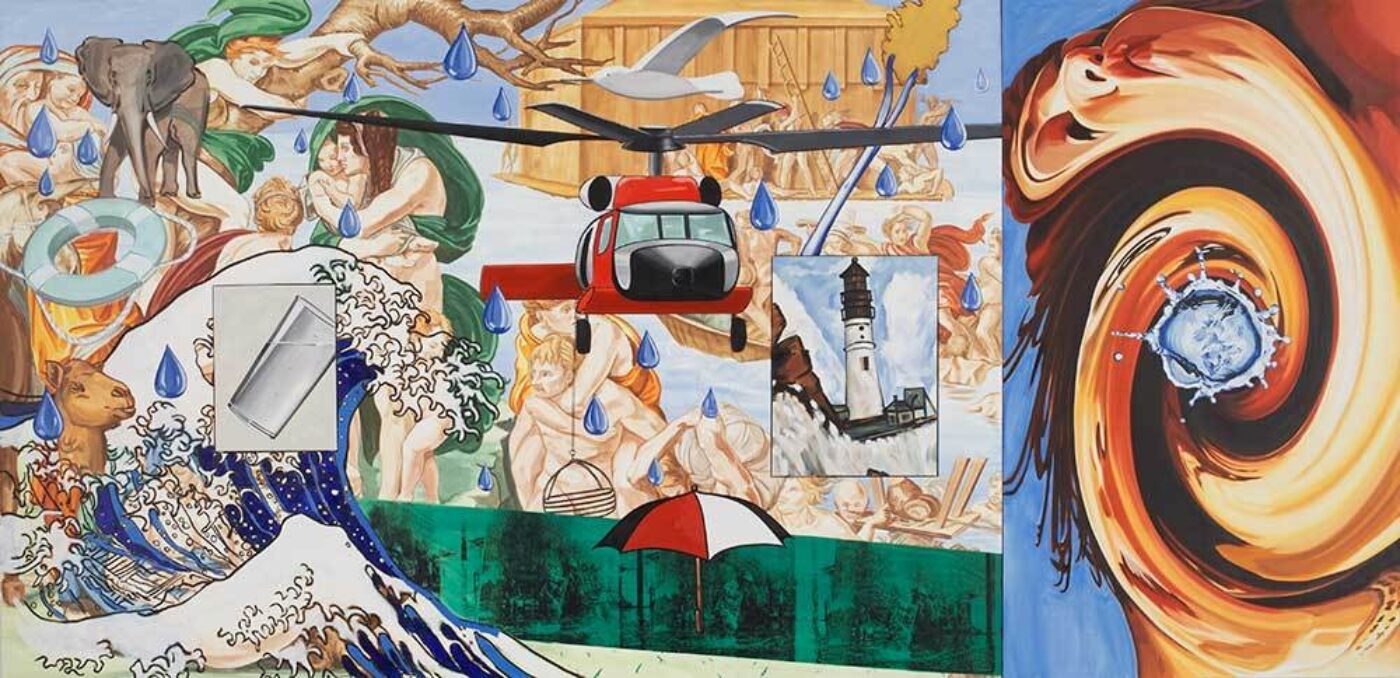 OCY How do you place your references over the canvas? Do you follow a certain pattern, either chronological or thematic?
DS I'm guided by a certain sense of all-over, dynamic composition; it's more musical than thematic. Or rather, it's thematic in a musical sort of way.
OCY Your generation of 1980s New York painters made parallels between media and painting. How do you see the connection between the way we absorb a constant flux of images from media today and the Renaissance when paintings were a rare source of imagery and information?
DS I don't know much about how people in other times used images—we can only make assumptions. I am personally not so much interested in this "constant flux" so much as in a heightened experience of images, of their essential strangeness and constructed nature.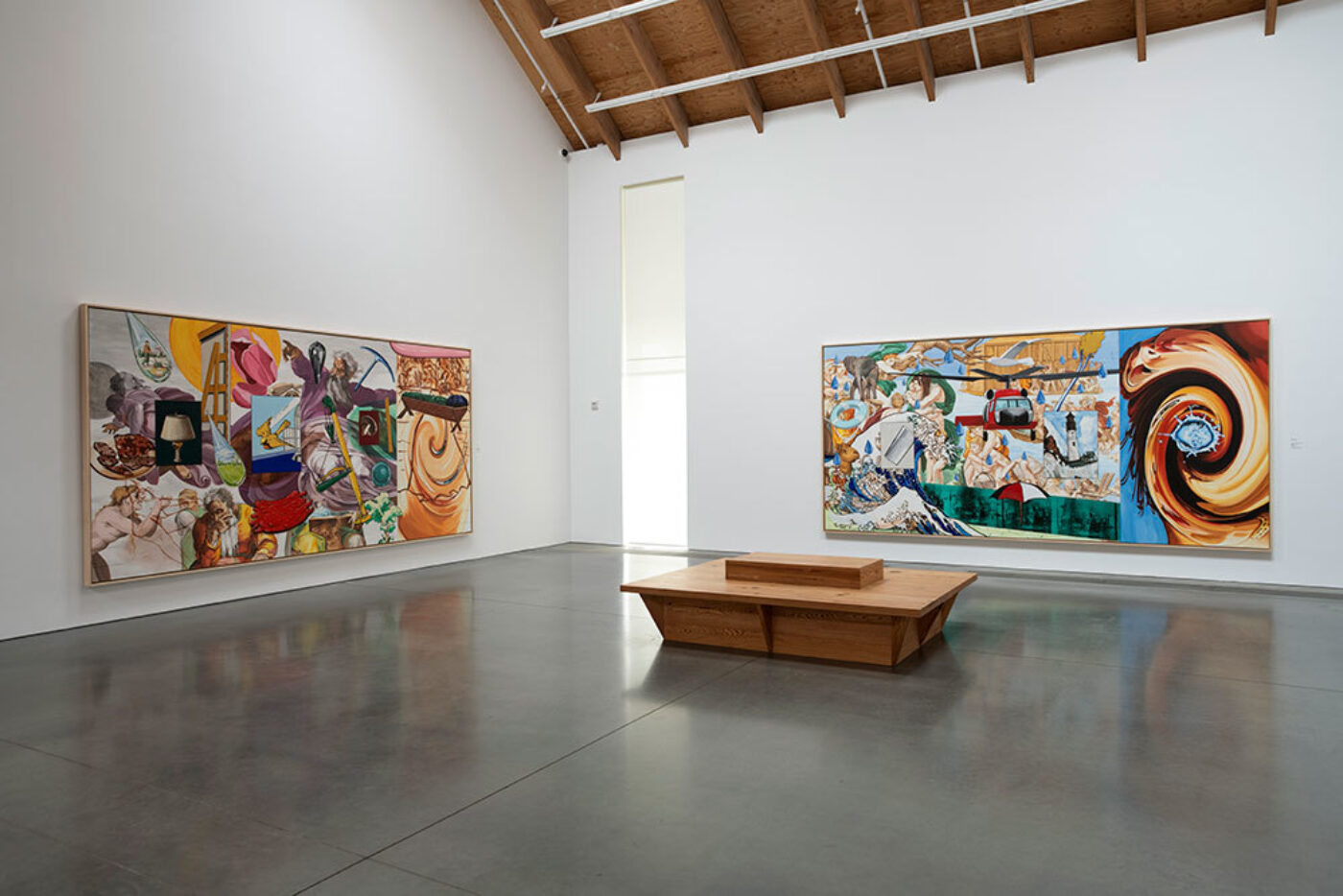 OCY The subject matter in the Parrish paintings touch upon contemporary natural disasters beyond human control; however, climate change and the exploitation of natural resources are undeniably related to these results. Considering the paintings' connection to the Sistine Chapel, what role does divinity play in their creation process?
DS This is certainly one way that I differ from artists of that time; I'm not a believer. But "the world as it is," in all its diversity, and the eminent destruction of that grandeur, is on everyone's mind, or ought to be.
OCY We live at a time when we are bombarded by news and related iconography. How susceptible are you to contemporary "images," and are you hesitant about including them in your paintings until they pass a certain test of time?
DS I am somewhat cautious in that regard, perhaps not enough so. After a few, or a few dozen years, it's the style of something that is communicative, more than the image qua image, if you know what I mean.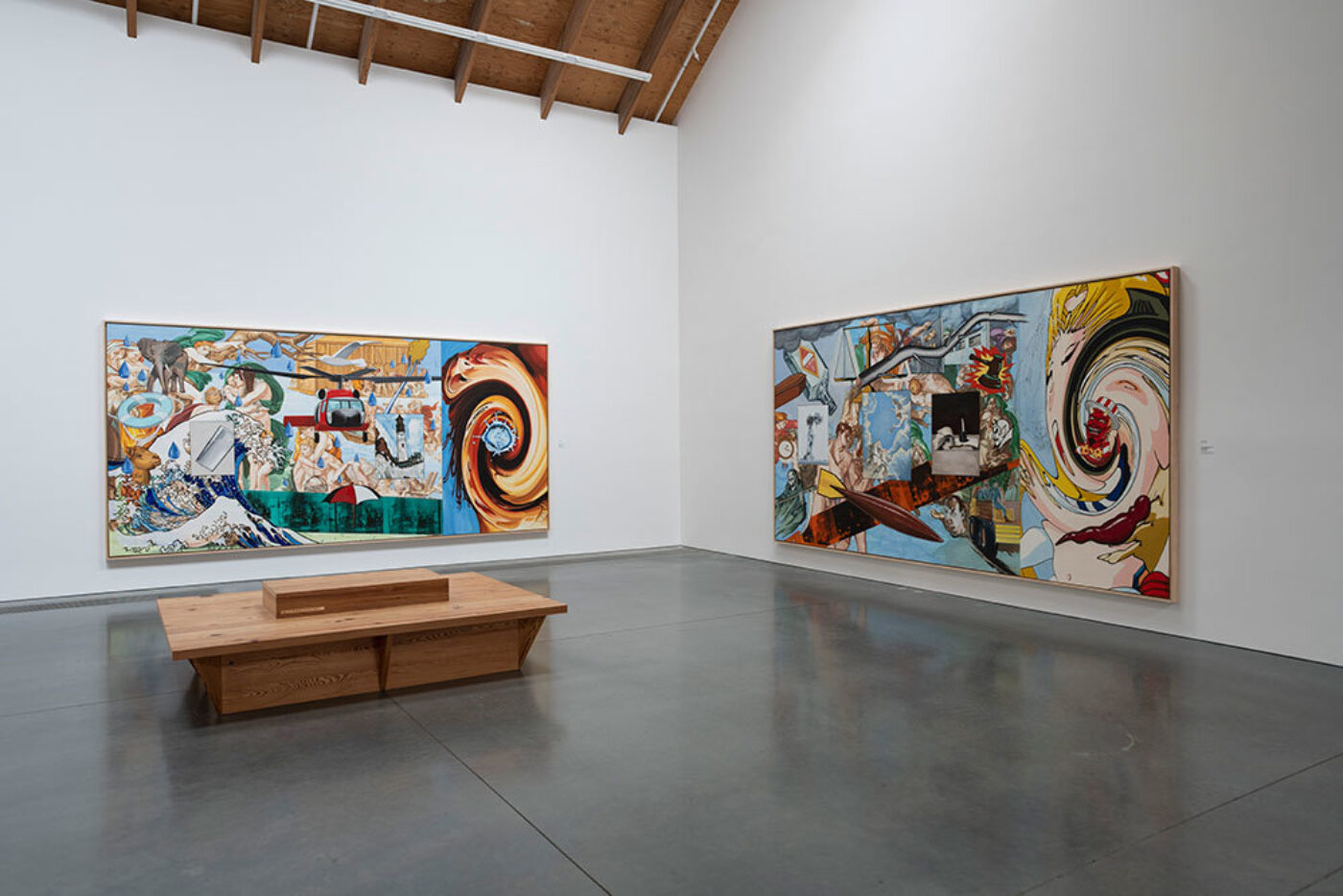 OCY How does your studio space influence your work? Is this where you orchestrate your visual language, or do you have to go out onto New York streets for inspiration?
DS The way I work doesn't depend very much on location. The job of orchestrating images and forms is one that I carry around with me.
Every Picture Tells a Story is on view at the Parrish Art Museum in Water Mill, NY, until October 6.
Osman Can Yerebakan is a curator and art writer based in New York. His writing has appeared in T: The New York Times Style Magazine, Paris Review, Artforum, Brooklyn Rail, BOMB, Vulture and The Cut (both New York Magazine), Wallpaper*, Elephant, Village Voice, Harper's Bazaar Arabia, L'Officiel, Flaunt, Galerie Magazine, Cultured, and elsewhere.