The Fragility of Marguerite Duras by Julia Bosson
On a new collection of essays full of contradiction, subversion, and purposeful ambiguity.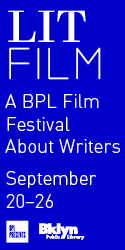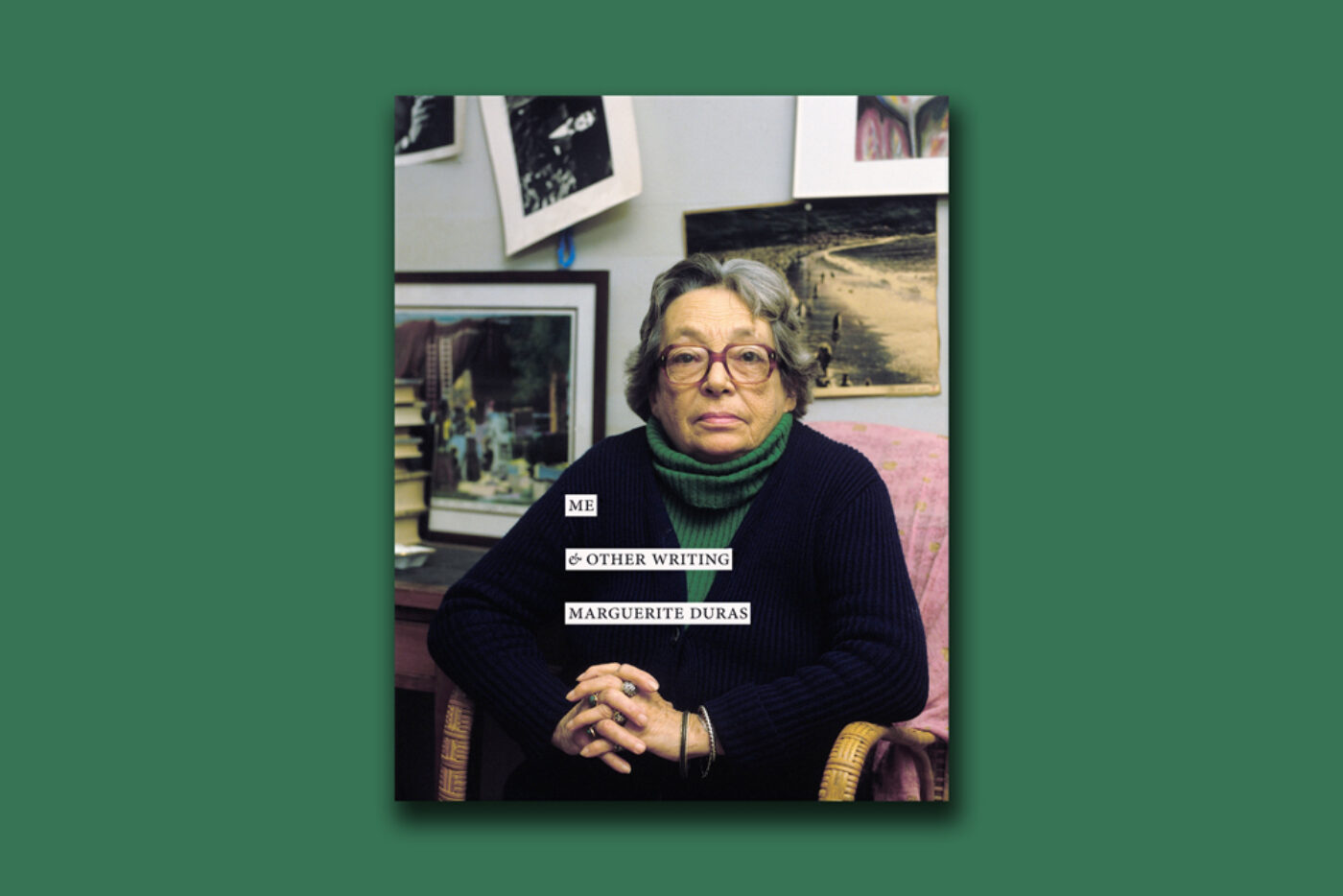 In a 1991 profile, the writer Leslie Garis asks Marguerite Duras, then seventy-seven, about her resistance to Balzac and other classical novelists. "Balzac describes everything, everything. It's exhaustive," Duras responds. "It's an inventory. His books are indigestible. There's no place for the reader."
This, in its negative form, could serve as an approximation of Duras's literary ethos, which is on display in Me & Other Writings, a newly translated collection of nonfiction released this month by Dorothy Project. These pointedly uneven essays, ranging from 350 words to more than seventy pages, are full of silences and contradictions, leaping between politics, memory, literature, fashion, and art. If Balzac's densely described universe leaves the reader immobilized in place, Duras requires a different form of submission: one that is active, necessitating constant voluntary consent.
"I think I have always suffered in my life, suffered," Duras writes in the first essay, "and so I had fertile, abundant ground to write on." The writer grew up in French-occupied Vietnam, raised by her mother, a schoolteacher. Her family fell into financial ruin after her mother invested in a piece of property that flooded during the rainy season, resulting in an impossible battle against the ocean (the subject of her 1950 novel The Sea Wall). During World War II, Duras joined the Resistance and the French Communist Party—her first husband was sent to Buchenwald and Dachau, from where he returned weighing only eighty pounds. Her life was full of lopsided love affairs: she spent her childhood defending her developmentally impaired younger brother against the abuses of their elder brother, she fell in love as a teenager with an older man, she lost a child at birth, she spent the last decade of her life partnered with a much younger gay man, and she suffered a lifelong battle with alcoholism.
These circumstances contribute to the peculiarity of her worldview, which expresses a fatalism that exists in tandem with wild extremes of emotion, and a deep distrust of right and wrong. It might also explain some of her unpalatable generosity toward love affairs between adults and children, which she leverages as rich narrative material in part for their moral opacity. For Duras, writing is both a stand-in for living and a mode of engaging with the world itself. "In my life I am more of a writer than someone who lives," she wrote, "That's how I see myself."
One method of contextualizing Duras's project might be through the lens of power dynamics, specifically as it exists in art. In his article "Hapticity and Time," the Finnish architect Juhani Pallasmaa draws upon Gianni Vattimo's weak theory and lays out a vision for a "fragile architecture," which contrasts with the strong: "Whereas the latter desires to impress through an outstanding singular image and consistent articulation of form, the architecture of weak image is contextual and responsive." This applies to art as well. If the strong attempts to impose a structure out of an ideological starting point, then the fragile prefers the experiential, responding to the body and all of its irrationalities.
Duras touches upon her own definition of the fragile in her essay "I Thought Often." She writes, "Women have a real wildness in them," adding, "men are the victims of influential thinkers, they are plagiarists of learned behaviors… All of men's arguments are learned arguments, whereas women use arguments they invent." If removed from gender essentialist terms and read as power dynamics, this suggests that a certain ingenuity can come from a place of oppression. Duras, who spent her life in opposition to forces beyond her control, found strength in contradiction, subversion, purposeful ambiguity, and other modes of refusal. Being perceived as fragile might inadvertently give one a paradoxical advantage.
The "strong" image in writing is one that explains, defines. It can be found in Balzac, who writes as an order rather than an engagement. It might also appear in the court system, which Duras confronts while describing the trial of Simone Deschamps, a woman who murdered the wife of her lover under his direction and whose plight attracts the author's sympathy. "Simone Deschamps has nothing more to say because the judicial system forces her to tell us in its own language," Duras writes. The strong is intent upon reducing what cannot be over simplified and to make it logical and coherent, and even more distastefully, it demands that you listen. "We shouldn't intervene, we shouldn't get involved in the problems another person has with reading," she warns. "We must set off on our own for the continent."
Fragility, on the other hand, is spontaneous, abstract, and indifferent to its readers. In "L'Éte 80," the longest piece in the collection, Duras composes weekly reports that weave the birth of the Solidarity movement in Gdansk into an imagined (or at least projected) love affair between a six-year-old child and his camp counselor, punctuated with her acute observations of the late summer weather. Fragility presents as an unwillingness to define something as good or bad, to dictate the difference between right and wrong. It is firmly rooted within the self, in all of its contradictions and its penchant for subterfuge. "I don't know what non-violence is, I can't even comprehend it," she writes. "Peace with oneself, I don't know what that is. I have only tragic dreams, of hatred or of love. But I don't believe in dreams. I write. What moves me is myself. What makes me want to cry is my violence, is me."
It would not be a mistake to note that this suppleness has a tinge of sexuality to it. While sex itself operates on a continuum of power, eroticism inhabits the realm of the vulnerable, found in admissions of desire and soft contradictions. It demands first and foremost that its players give into the rules of the game. In these essays, in all of Duras's works, seduction runs through the language, fluid and elastic, teasing and testing. For Duras, the writing is indistinguishable from the erotic. "There is nothing more mysterious than this, the doubling of the human being through writing," she writes. "To read is to write too." And writing requires both presence and abandonment, attention and total vulnerability: "You have to let it happen when you write, you can't control yourself, you have to let go because you don't know everything about yourself. You don't know what you're capable of writing."
As the writer of this review, I feel keenly aware that the act of trying to apply a cohesive reading to her essays is an experiment she would find inherently displeasing. "Criticism," she says, "especially written, journalistic, kills the book that it portrays." Describing her work feels as impossible as winning a battle against a rising sea. There is nothing to do but to give in to it. Yet, of course, fragility comes with its own power. It makes its demands upon its handler, or else it willfully shatters beneath you.
Julia Bosson is a writer currently based in Berlin. Read more of her work at www.juliabosson.com.