DUMP.FM: Ryder Ripps & Glass Popcorn by Legacy Russell
Invented by Ryder Ripps, DUMP.FM is an online image-share platform with the rising reputation as one of the primary breeding grounds for young digital artists. One of them is Glass Popcorn. And he needs a date to the dance.

Discover MFA Programs in Art and Writing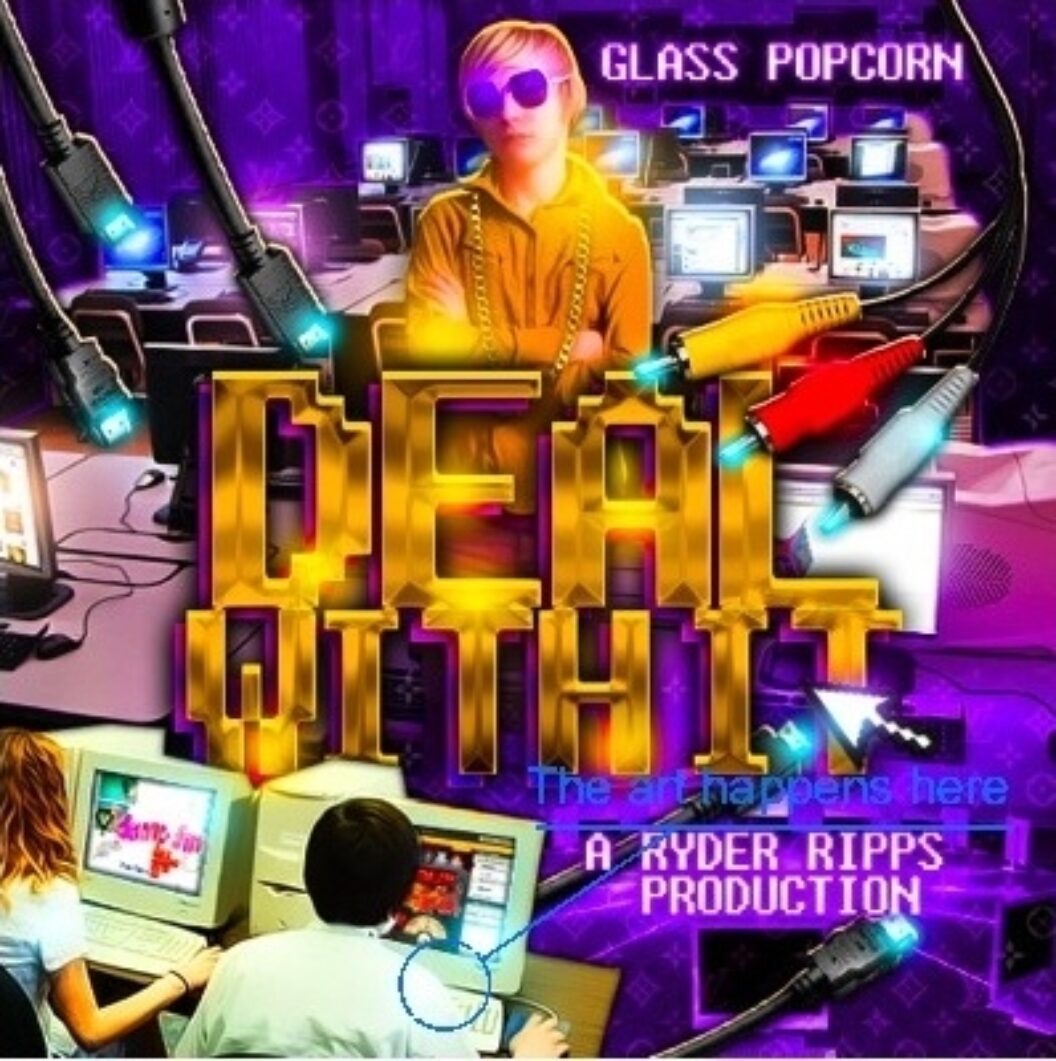 Raise your hand if the name GeoCities rings a bell. Or Angelfire. Anyone? Anyone? Bueller? If your hand is up, chances are you were—like me—coming of age on the internet in the 1990s. Web hosts like these two were originally prime sandboxes for those toying with Graphics Interchange Formats. Fondly known amongst those that create them as "GIFs", platforms like GeoCities or Angelfire in their earliest forms allowed artists and web developers to build out interactive journals, image databases, and graphic archives.
Before Friendster or MySpace or Facebook, before there was Wordpress or Tumblr or Twitter, came the intergalactic wallpaper patterns of Angelfire and the coveted Wall Street or Hollywood geographically-inclined web addresses of GeoCities. (Want a taste? Click here.) Though the era of these sites has passed, the fact remains that sites like DUMP.FM—the brainchild of artist Ryder Ripps—are, indeed, a throwback to the prehistoric web hosts of an early-90s enlightenment. DUMP is, like, totally vintage. A cross-breed between a basic chat room and a gallery space for the digitally determined, those down to dabble can register via DUMP.FM and within seconds have access to an infinite well of visuality, the majority of which is being created on-the-spot by members themselves. Spend some time cruising the site and you will come to see that DUMP.FM is, without a doubt, somewhat of a freestyle image-battle—one member might post an image only to find that minutes later it has been modified and manipulated into a different beast altogether.
Ripp's creations, collaborations, and cyber-curations have become a go-to for creatives of all kinds, ranging from multi-media artist and art star Ryan Trecartin to rapper and pseudo-rebel M.I.A. It therefore comes as no surprise that a site where the boundaries between artist, producer, programmer, and chatter are blurred would produce someone like Glass Popcorn, a self-defined "rapper" who, at the wizened age of fifteen, has been dubbed by many as the Justin Beiber of the art world. And how! After landing a gig at the DIS magazine's MoMA P.S.1 melee in the summer of 2011, Glass went back to his native Arizona to continue living with his parents. Yet, make no mistake—the byte-sized artist and musician has his eye on the prize, with the promise of a Ripps-produced rap album on the horizon and goals of grandeur to become not just the next darling of the art world, but of the whole world. Period.
I logged on recently to gossip with the guys and to get the scoop on why Ke$ha rocks, why Frank Lloyd Wright isn't an asshole, and to explore the possibilities of this cybernated Monster-fueled renaissance.
For the uncut interview transcript, click here.
Legacy Russell is BOMBlog's Art Editor. She is an independent curator, artist, writer and cultural producer.