DUMBO ARTS Festival 2010 by Katy Gray
A preview of the DUMBO Art Festival's The Endless Bridge, a group exhibition consisting of videos projected onto the Manhattan Bridge anchorage and photo coverage of the festivities.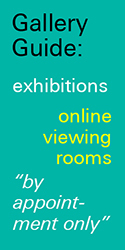 This weekend performance artists, poets, painters, drummers, dancers, and other interesting people will occupy the DUMBO waterfront community. But don't be alarmed. It's not a hostile takeover. Just the DUMBO Arts Festival (September 24-26) making its annual mark on your imagination, creative spirit and all five senses. Still, you might want to be prepared. It's a good idea to take a look here so that when the bridge anchorage starts expanding out towards you while water balloons sail through the air to the Operatic stylings of a sword carrying acrobat you will know that the appropriate response is wonder, not fear. Notice an unusual amount of Steam Punk attire? What appear to be giant hamster balls? The casual consumption of crickets? Jonathan Lethem peddling paperbacks of Chronic City? All to be expected. Seriously (spoilers aside), with over 500 local and international artists participating you needed a preview. And you're going to need coverage. And the BOMBlog's not a bad place for both. Stay tuned for more highlights from the festival coming later this week!
See below for a sneak peak at Hungarian artist Farkas Fülöp's new work, Mobile in Motion, which uses video mapping to make the stones of the Manhattan Bridge Anchorage do crazy, wondrous things.
KICK-OFF UPDATE! Today's the day, folks. And we're here with a few more videos that will be shown at various DUMBO locations this weekend just to get you started. Set the tone. Ease you into it. That being said, the BOMBlog is not liable for any seizures induced by Thomas Draschen's FRUEDE.