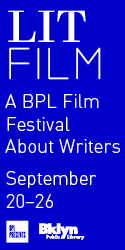 It was October, and autumn was at its highest. I found myself in Croatia, in Zagreb, near the mountain of Sjleme for two months, and there I began filming Hibernation. In the early stages it was merely an exercise in studying movement and space with myself serving as subject. I filmed, collected material, and dissected it on a daily basis. As the days carried on, an intuitive narration emerged. Stories began evolving spontaneously in a flux of separate events, happenings, and disconnected locations. My understanding of linear time suddenly took a different shape and it helped me begin thinking about the logic of dreams. They make us experience dimensions beyond reality, bending in various ways and signifying something fundamental. Dreams are time.
Japanese haiku, for example, has the same intensity in imagery and narration as dreams, but due to its literary limits demands an emphasis on simplicity and directness in expression. In its way of structure, rhythm, and juxtaposed imagery, it invites incredible explorations when translated into film. I consider filmmakers like Andrei Tarkovsky and Maya Deren masters of doing so. Their approaches are quite different, but they both hit the same nerve. Tarkovsky sees film as a medium using time. It requires the same precision as haiku, and he believes every shot filmed has its own transfigured "time pressure." Similarly, Maya Deren calls it "vertical" storytelling, based upon personal time perception; as she writes, "Each individual is the center of a personal vortex; and the aggressive variety and enormity of the adventures which swirl about and confront him are unified only by his personal identity."
Hibernation became a way to derail linear time. Watching the seasonal shifts in Sjleme—the  orange turning black, my repetitive routine of filming, the movements within the frame—all somehow speak a language of circular progression. Hibernation, as in a dead-like sleep, spirals into a never-ending journey.
Kamil Franko has exhibited at Galleri Flintholm and Vester Skerninge, Denmark; No Man's Art Gallery, Capetown, South Africa; and New Release, New York. He is a member of the art collective 73collective, and he lives and works in New York and Copenhagen.