Pamela Cohn talks to filmaker Drea Cooper about California is a place, his documentary web series of site-specific portraiture.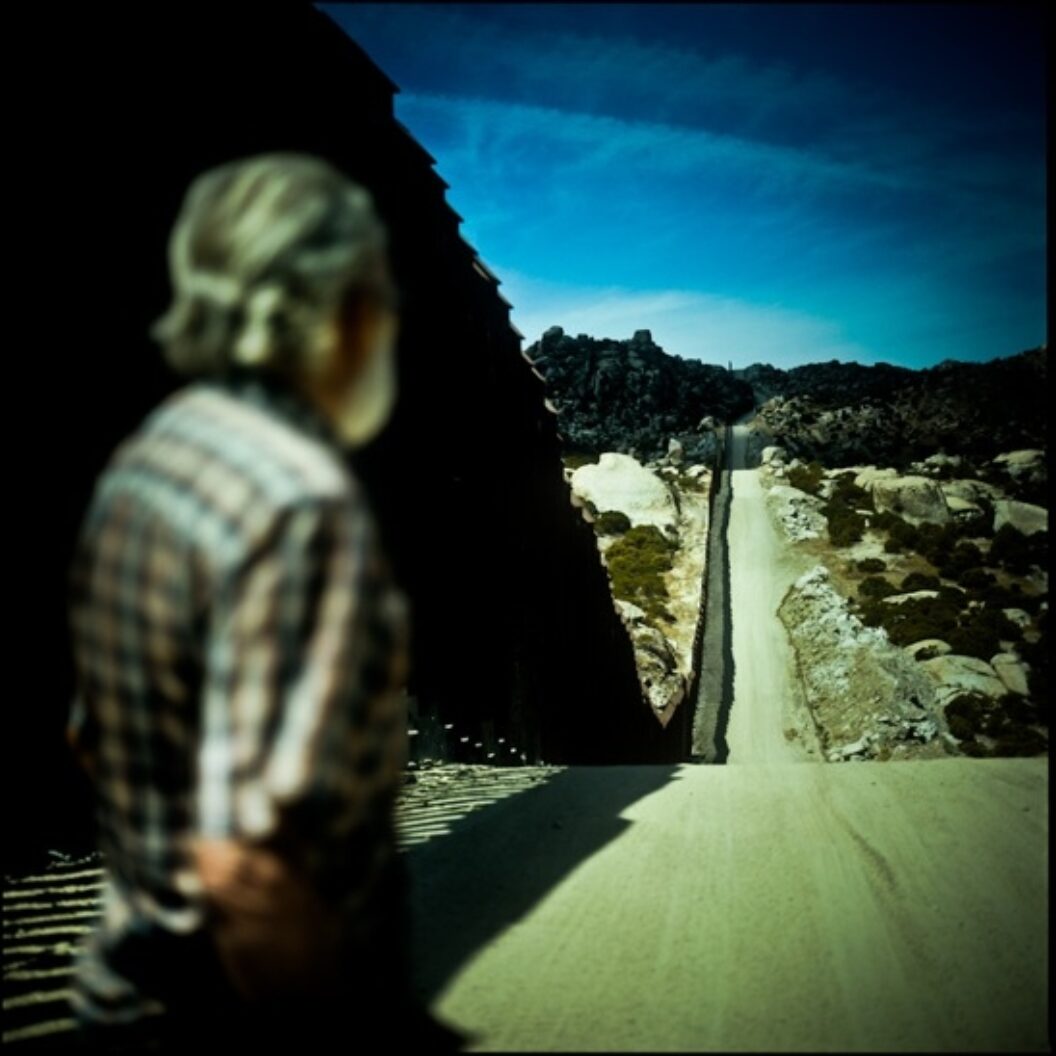 About a year and a half ago, filmmaker Drea Cooper and photographer Zackary Canepari created a website called California is a place. Thus far, the talented duo has created eight short films, beautiful HD videos they embed directly on the site where they can be watched for free. Their latest piece called Aquadettes has been selected to exhibit as part of the US Short Documentary Competition at the 2012 Sundance Film Festival. This is the first time that a piece from their CIAP collaboration will play at a major festival, and it doesn't get more major than Sundance. Cooper and Canepari first met in the Bay Area of California when they were both working as commercial production assistants to help put themselves through college.
California is a place, in both its concept and its content, has been an inspiration to me ever since discovering the site through another filmmaking friend. The work is of such high quality in look and feel, and the storytelling is first-rate. The site exploded virally as soon as they posted Cannonball, their first collaboration, a six-minute film about Fresno, California-based skateboarders who interpret the state's foreclosure crisis in new and fresh ways. At this juncture, with the invitation from Sundance, a commissioned 12-hour series for MTV, and other high-pressure opportunities coming their way, I felt it was a key time to check in with Drea Cooper, someone I've been wanting to talk to ever since discovering his work.
Pamela Cohn The Sundance invitation must have been exciting news for you both. You don't really have a lot of experience with film festivals, and unlike so many filmmakers, you decided to create your own site to exhibit your work instead of trying to play the fest circuit. I'm convinced if you had, your films would have received a lot of play and probably a good number of awards. But I think it's also true that not anywhere close to the numbers of people who have watched your films on the site would have seen them at festivals, no matter how major.
Drea Cooper I agree. I screened a feature doc that I did in 2006 called Reborn, just after Katrina. It was about the New Orleans school system post-Katrina and the huge influx of charter schools that were created during that time. It screened at a handful of festivals, including American Progress, which is affiliated with the Silverdocs festival. But nothing like the caché that comes along with screening at Sundance. Already, in the last month, there have been lots of people making contact with us—it's all pretty surprising and interesting.
PC All the more satisfying since the CIAP films have been a labor of love for you and Zack since the beginning. You're both great visual storytellers and you certainly cover important issues in these films. But it's your facility and expertise in creating intimate portraiture that, I think, makes the work so resonant. These are films one can watch over and over and over again. This is true of your commercial work, as well, since I see the same attention to detail and storytelling in your commercial portraits. Have you always wanted to be a filmmaker?
DC It's definitely been a process and it still very much is. Filmmaking is a practice just like any other art form. But growing up, I didn't have aspirations of wanting to be a filmmaker. My mom and I were living in Alameda, California, a small town nestled between Oakland and Berkeley, and the television department at school housed the production studio for the local cable channel. The students got to film some things like the city council board meetings and other exciting stuff like that. (laughter)
But we were also encouraged to make our own stuff, too. This was the early '90s so it was still tape-to-tape editing and working with obnoxiously big video cameras. This peaked my interest in all this but it never occurred to me that this could be a career. I first went to the University of California Santa Cruz out of high school, and during my first quarter there, I got really interested in philosophy and history. So I chose this academic path of studying philosophy.
Out of reading Foucault and Nietzsche came an interest in Eastern philosophy, which prompted me to travel to India. At 19, I went to a school there to study Hindi for three months and became somewhat proficient. From there, I studied at the University of New Delhi for six months where I thought I would study the Upanishads and the Vedas and meet lots of people and travel around and have this sort of big spiritual epiphany. (laughter)
India was a slap in the face in the sense that it has so much rich history, so much rich literature, yet it was the craziest place that I had ever seen. I met so many people who just crushed any idea I had of how the world worked. The whole place is functioning anarchy. But there was a strong sense of faith running through many of the people I met, not in any strict religious sense, but a faith in being. And the big take-away, of course, was that I could expect no answers to my questions, and that I was just another human being among billions. A lot of what I experienced there helped me form a larger worldview.
After finishing college in '99 and after some traveling, I ended up getting a job in Hunter's Point in south San Francisco, a tough neighborhood, similar to Compton or Watts in LA. I taught there for four years at a continuation high school. It was there I started developing my filmmaking skills. I was also very close in age to my students so I felt like I understood them. I was originally hired to run the arts class, and I thought I would do some kind of poetry or creative writing curriculum.
On the first day, I immediately learned that of the ten kids in my class (and each kid had a pretty heavy story, so it felt like 30 kids), only three of them could read and write. Three of the other kids were totally illiterate with the remaining four possessing various levels of proficiency. So that presented quite a challenge for the writing thing. The idea of poetry was ridiculous to them, so I explained a bit about the history of rap and hip hop music, and that excited them. They started writing their own rhymes, and I would pair them or group them so that one person, at least, could do the actual writing. In the meantime, Final Cut 1.0 had just come out, and I got my first credit card and proceeded to immediately max it out.
PC The American adult's right-of-passage—massive credit card debt.
DC Right. (laughter) I bought myself a G3 Powerbook, a video camera and got a cracked copy of Final Cut. I took some night classes at a local junior college to learn how to use the software with my buddy, Cary Fukunaga, the director who made Sin Nombre. He and I had gone to Santa Cruz together and started making stuff on our own. At this point, my students wanted to make music videos of the songs they had been writing in class so we were working on storyboarding. I would take my editing class on a Tuesday night, and on Wednesday morning when I showed up for my class, I would teach them what I had learned the night before. So we all learned how to edit together. Within a few months, we were making videos and after a year, it was clear these kids loved doing this, since it became a way for some of them to realize something, accomplish something, complete something on their own, things they'd never had an opportunity to do. It gave them a lot of confidence, particularly in a school setting. So everything became project-based. We did music videos, skits, PSAs. After a year, I turned the project into a little non-profit, generated a bit of money from donations and set up a computer lab with half a dozen computers and a couple of video cameras, and I integrated this "media arts program" into the regular history class, the regular literature class, liaising with the other teachers to do video projects.
PC The power of change through documentary filmmaking!
DC Exactly. One of the things that excited me—and continues to excite me—so much about working in the documentary genre is that it's just so endlessly creative. Essentially, documentary can be anything; it covers such a wide, crazy spectrum. Some other kinds of films are very structured in order to stay within a certain genre's constraints, whether it's a horror film or a romantic comedy. In documentary, there's so much room for experimentation. Audiences are so much more open to nuances or odd directions a story might take if it's presented as a real story about a real person. Documentary has allowed me to tell these very personal stories, intimate portraits of people, couching their stories in a particular way that I see and interpret.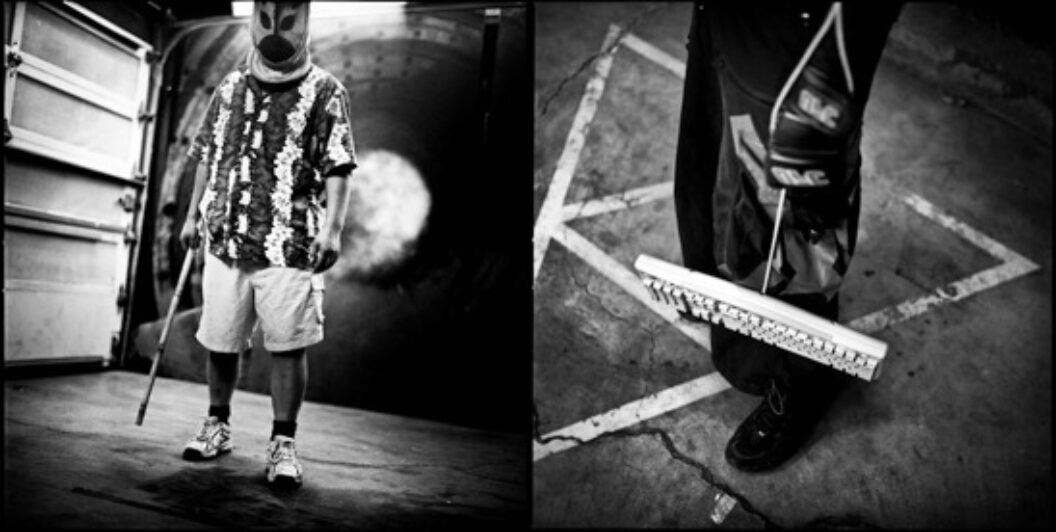 Uppercut, the story about mild-mannered software developers by day who have a fight club in their suburban garages on the weekends where they beat the crap out of one another, is a great example of what is most interesting to me in these California stories we've been doing. We're finding people who do things, or live their lives in ways that I could never imagine for myself. I couldn't do what these guys do in Uppercut. I couldn't live on the border for fifteen years in a trailer as Dick and Ron have done in Borderland, monitoring this massive wall. But I am very interested in knowing who does live life this way, and why. Many people's lives are about circumstance, and they can tell us about their situation.
PC How do you know what will work, or which stories will resonate strongly on screen?
DC For the California is a Place stories, in particular, the characters need to be multi-layered for Zack and I, and they need to be doing something that's visual. It has to be visually interesting, something that can be translated to cinematic language. We also look for conflict—either the protagonists are conflicted themselves about something or, so clear about who they are, but misunderstood by everyone else.
PC And the genesis of this collaboration between you and Zack—how did that come about? You've known one another for quite a while.
DC When I was still in school, I started doing PA work on commercials. One morning I was working on a shoot where my very important job was telling the drivers of the trucks where to park. Zack got out of one of the trucks and introduced himself and said that he was standing in for his roommate, another PA, who was sick that day. At the time, he told me he liked taking photographs. He had started the graduate program at the Academy of Art in San Francisco but was beginning to get disillusioned with the program. He wanted to do his own thing. We liked one another right away and shared our work with one another.
I have a friend called Nuhi de Stani from San Francisco State who was planning to shoot his thesis film in Kosovo, and he asked me to be his cinematographer. He was also looking for someone to take stills and portraits, and I recommended Zack. So the three of us went to Kosovo to make My Blood My Compromise after Nuhi got a small grant to travel there for six weeks. It was the first time Zack and I worked together on a film.
During that time, I talked Zack's ear off about how amazing India was and when we returned to the States, he reconnected with a friend who was going there and off he went. He ended up staying there for almost three years, shooting as a freelancer for The New York Times Magazine, Le Monde, London Financial Times. He became a go-to photographer in India, Pakistan and Afghanistan.
Meanwhile, I finished my master's film program and started doing my own projects, one foot in the documentary world and one foot in the commercial world. As I built my reel, I would contact producers to whom I had access through the commercial work and accosted a couple of production companies until they hired me. After several jobs, I started getting opportunities to direct.
By the spring of 2009, I had started doing bigger commercial jobs and one of these involved making short documentaries. I reached out to Zack once again when the client needed a photographer and so he came back from India to work with us. At the time, he told me he had tapped out on India and was looking for a change. I told him he should move back to the Bay Area and that we should start working on something of our own together, and he agreed. I had a friend who worked at the Times desk, and we started talking about the foreclosure crisis stories that were happening. We called Josh Peacock on a Wednesday and by that Friday, we were out in Fresno with him and his buddies. When I showed an edit of the material to Zack, he got really excited and we went about finding more stories immediately. We shot four films in three months, Borderland, Scrapertown, and Big Vinny, along with Cannonball. It took me longer and longer to finish the pieces since we were both working full-time on other things to pay rent.
We did decide the films should have their own "place" somewhere—a blog, a web series. We knew we didn't want to present them in any kind of random way. We liked some of the work coming out of Media Storm but didn't have any other online references or models from which to draw, really. So we launched the CIAP site.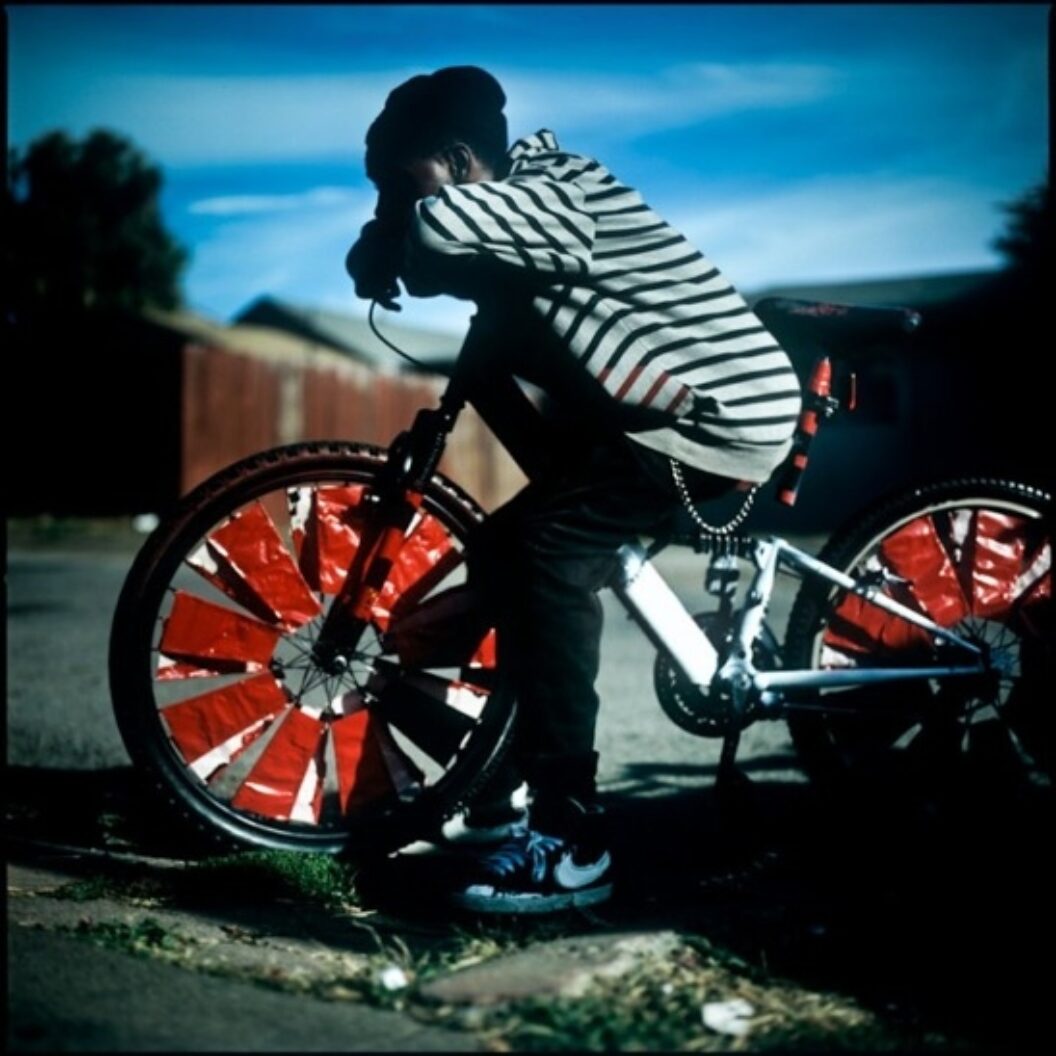 PC Virally, things moved so quickly when you launched. I think if you had gotten bogged down in trying to figure out how to monetize these films, or concentrated on festival strategy, it would have provided a different outcome. Now, the festivals are calling after you've spent time building a very strong brand for yourselves. It's highly unusual for a festival like Sundance to put something in competition that's already been seen by tons of people.
DC We are stunned that after about a year and a half, there are over three million views of these films. In June of 2010 when we put up Cannonball, there were 3000 views after only a couple of hours. I thought it was some kind of joke. Who the hell are these 3000 people that found us? (laughter) Vimeo, as a community, was just beginning to coalesce and establish itself as a place where one could go to watch quality projects, things that could inspire people. Using Vimeo as an embed tool really helped us develop a community around this work way quicker than we could ever have imagined or knew was possible.
PC And to what do you ascribe this massive popularity? Can you articulate what it is in these pieces that resonate on such a large scale? For me, the ratio between the length of the films—very brief—and the depth of the stories they tell—quite profound—is key. It's only my opinion, but I see so much wastefulness in terms of the energy that is poured into what amounts to dead footage, particularly in longer-form projects. There is so much fat and repetition and awkward exposition in so much of documentary filmmaking today. These short films are such a refreshing push against that.
DC From my point of view, there are a handful of things going on. I think mostly it's the honest portrayals of the Everyman, or the Everywoman. These people aren't extraordinarily magnificent, but neither are they totally fucked up. They're people who have interesting lives and interesting things to say. We also really work hard at not imposing any kind of judgment on our protagonists editorially. These portraits are distinctly not didactic, not polemical in any way. The stories are told in straightforward, first person accounts and it's usually one fairly complex voice. The larger issues are, of course, there—the foreclosure crisis, the US-Mexico border, the medical marijuana or quality of life issue, the state of urban youth, etc. But these stories start from the bottom up so that these larger societal issues, if you will, are personalized and contextualized in a way in which everyone can relate to them. You have to tap into people's emotions, first and foremost.
PC The only way for a filmmaker to do that is to be a very careful listener and watcher. You either have that rapport and connection with your subjects when you're shooting, or you're going to have a very difficult time getting the material to an emotionally resonant level.
DC I feel fortunate to have gotten lots of experience working in the commercial world on other short-format work. Most of the time, there is a good amount of leeway for experimentation, particularly in editing. It's not a complex framework but the short format has its own ebb and flow that creates emotional engagement quickly.
Right now, things are a bit intimidating since Zack and I now have an opportunity to develop a project for MTV about young "phenom" athletes. We're somewhat overwhelmed with the idea of having to create twelve episodes of an hour each, twelve hours of content. We made sure they knew we weren't interested in doing a reality show when they contacted us, something filled with contrived moments where the protagonists sit around a table confronting one another, prompted by the producer who needs them to talk about certain things at certain times. To their credit, the channel is trying to make a move into more documentary, or docu-drama storytelling. Whatever we make, it has to hold someone's attention and hold the weight of all of these stories about the sacrifices these young athletes are making to become champions. I just don't want to spend time on something because it provides some kind of drama in television terms.
I'm less intimidated by the thought of making another feature if there's potential for that. We think there is potential to do a longer piece based on the Aquadettes film. We shot tons of material for that. We would follow three of these women, Margo being one of them, all three dealing with quality of life issues. The backdrop is this beautifully visual stuff we have with the synchronized swimming team, but the reality is deep and personal, like the fact that Margo is intent on somehow taking care of her sick husband on her own so her children don't have to. I can wrap my head around a feature with these three stories from Leisure World, of growing old and what that means in American culture as the main theme.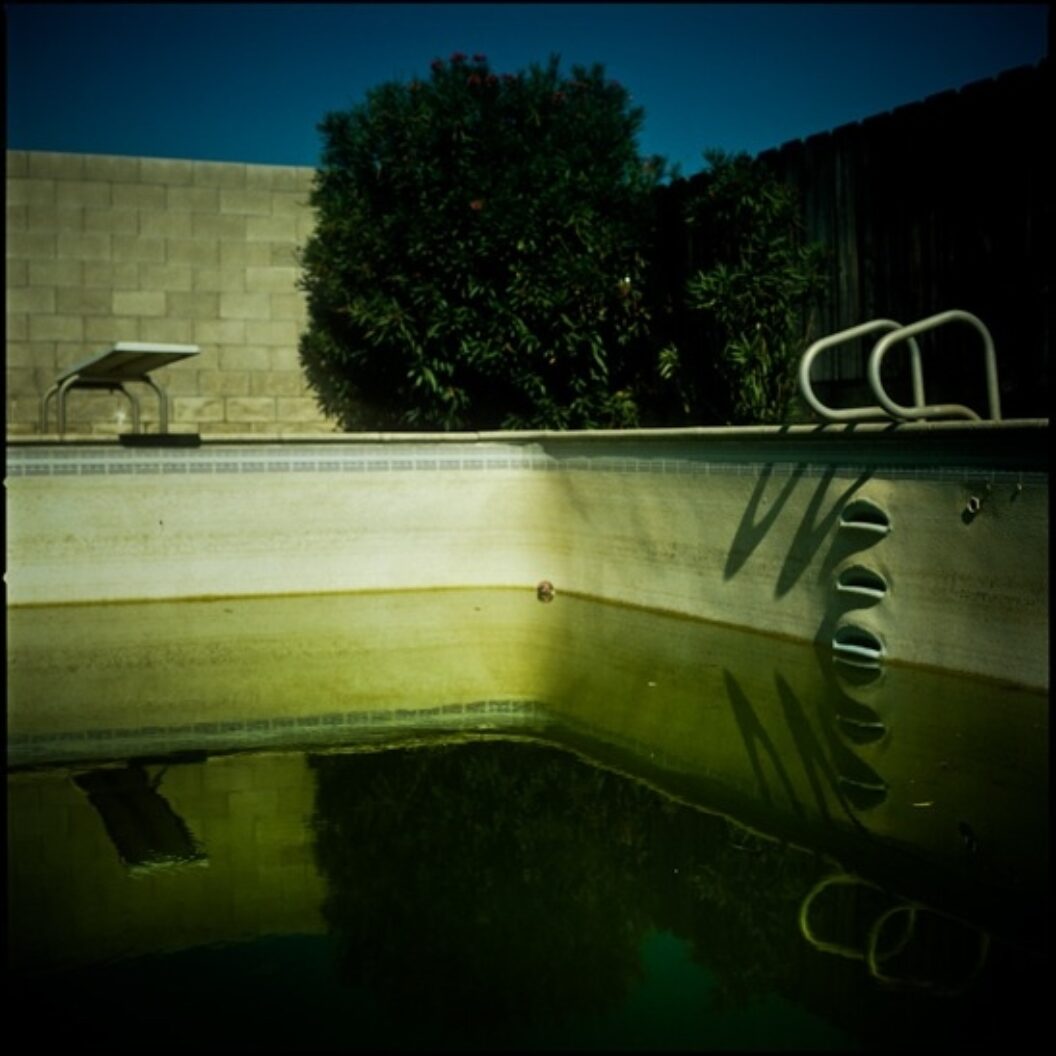 We'll have another California is a Place piece done in January or February of this year, which we shot a year ago. Currently, the issue is time and managing that time. Initially, we knocked these out pretty quickly but that's not the case anymore. To be honest, the short film format is more modern than the feature film, in my opinion.
PC Who is doing film work, documentary or otherwise that inspires you? Do you get to watch a lot of films?
DC I've been drawing inspiration from the same people for a long time, starting with Errol Morris. I discovered him before I went to film school. I remember watching Gates of Heavenand thinking it was so amazing. Vernon, Florida was a great inspiration. Morris is so good at just letting people talk; I appreciate those monologues. The best interviews are when I need to ask very few questions. I just want people to tell me what's on their mind without too much prompting. The best thing that can happen is that they just go off on these crazy tangents and you end up getting stuff you didn't even anticipate. Morris has a very formal approach and filmmaking style and I appreciate that, too, because his films are also beautiful to look at. He's done incredible things with the documentary genre, done whatever the hell he's wanted to do, basically.
Michael Winterbottom is another maker I admire since he treats genre in similar fashion, meaning the format or genre is customized to fit whatever story he's telling, not the other way around. His inventions seem real and, conversely, reality sometimes seems fictional. But it doesn't really matter. I get lost in the work. I also get lost in the films of Alejandro Iñárritu. There's deep emotionality and a style in his work that's really beautiful.
What's been so great about the California is a place films, is that these pieces are completely unmediated by anyone else's influence or intentions. I just saw the documentary, Senna, about Ayrton Senna, the Brazilian racecar champion and in one interview, Senna explains about his days when he was just beginning to race, and how it was just all about pure driving—that was it. There was no politics involved; there was no money at stake. It was just for the love of doing it. In turn, we've been so fortunate to make this series on our own, no special interests, no money, no pressure. It's been pure cinema and the love of making it. It is a very hard thing to do, in a way, just to go out and make your film but that's what's required if you're going to call yourself a filmmaker. And that's where you will learn the most because of all the mistakes you're going to make.
Watch Drea Cooper and Zackary Canepari's California is a place here.
Pamela Cohn is a Berlin-based film producer, curator, freelance programmer and arts journalist.