Drawn Out of the Muck of America: Lonnie Holley Interviewed by Allie Tepper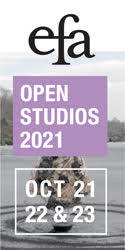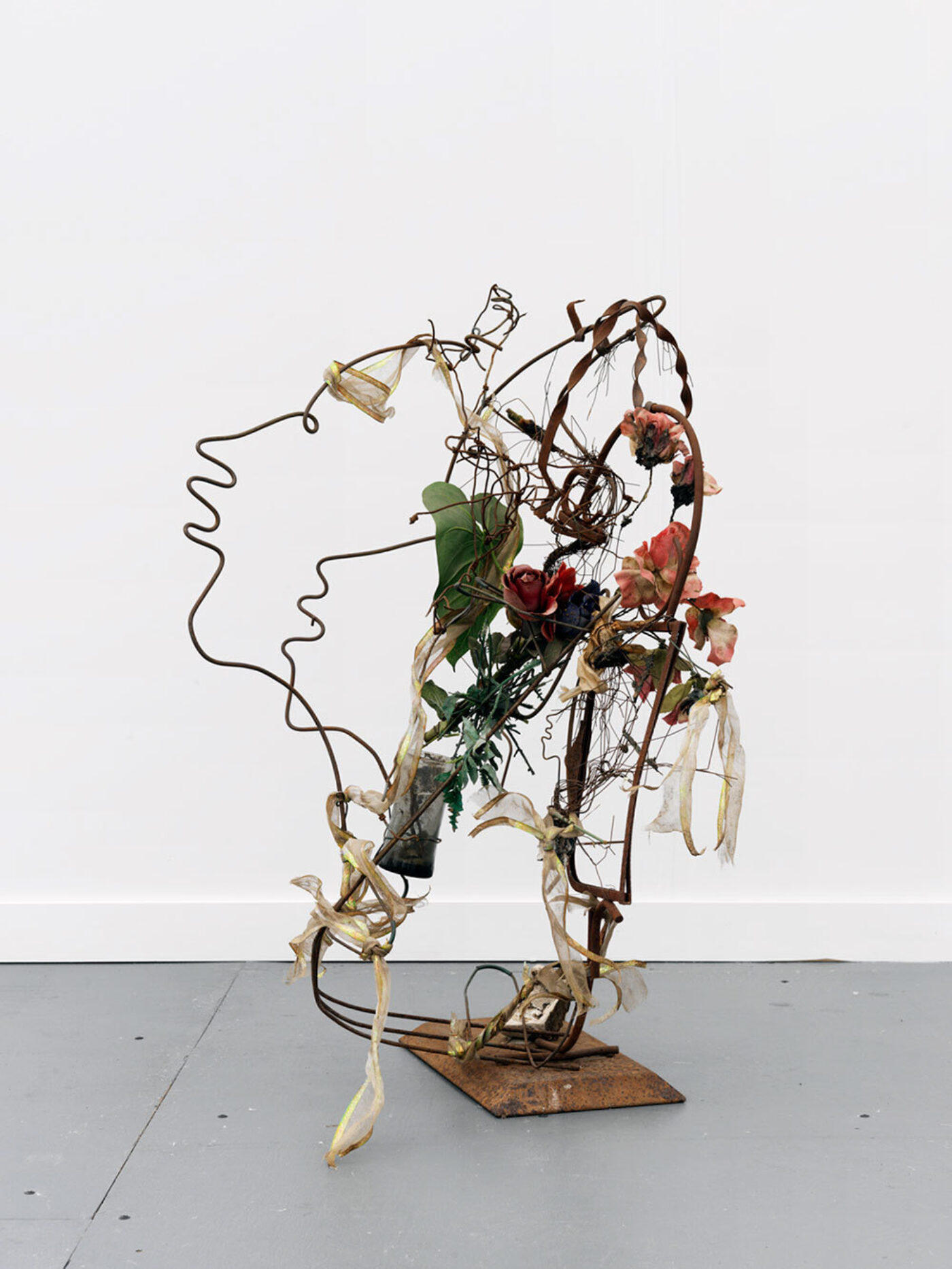 The prophetic, Birmingham-born visual artist and musician Lonnie Holley makes majestic, multitudinous soundscapes that draw from deep ancestral history, inevitably shaped by the enduring crimes of US empire. The ever-evolving songs on his album MITH—performed with collaborators including Nelson Patton, Laraaji, Richard Swift, and Shahzad Ismaily—address with frank truth the nation's neglect and exploitation of land and peoples. Yet music offers, without forgetting, a space of transcendent wonder and connection. It is a communal project even when sung to oneself. As with his sculptures made from debris gathered across the country, Holley's songs are built of this earth—"out of the muck of America," as he's said—and with dogged spiritual strength and imagination. On the occasion of his fall tour, I spoke with Holley about the experimentation and source material that drives his multidisciplinary creative practice, his perspective on the term "self-taught," and dreams for the planet in a moment of heightened civil unrest and ecological devastation.
—Allie Tepper
Allie Tepper You released your first record, Just Before Music, in 2012, but it's clear upon listening to any one of your albums that you've been building songs for decades. I'd love to hear how music came into your life, particularly the making of it, and of this moment "just before."
Lonnie Holley I was born on the floor in front of the fireplace at home, surrounded by the ashes from the fire. I believe I came out with songs in my head and seeing the art around me—that's been with me for as long as I can remember. Not specific songs, just music. Sounds. Words. I call my music "word art," and I don't really think of it as different from my visual art. They come from the same brain. They're Siamese twins.
I grew up next-door to a drive-in theater and the Alabama State Fairgrounds. I sang a song called "I Stole This Knowledge," because that's how so much of my information came to me. Not just music knowledge. We weren't allowed to enjoy the same things others were allowed to enjoy. No one was standing around saying, "This boy seems really curious. Let's teach him things so he can be a great leader in the future." They tried to beat that curiosity out of me! That's another song I've sung, "They Tried to Beat the Curiosity Out of Me." I watched every drive-in movie. I snuck through the sewer pipe into the state fairgrounds and saw everything the eyes could see. I listened to the sounds: all the different kinds of music, the auctioneers and salesmen, the animals. It was all a kind of music that I had to take in. I sang at Mt. Meigs, The Alabama Industrial School for Negro Children, the work songs we all sang in the fields and on the roads. I sang in church with my mama and my grandmama when I was finally reunited with them. They wanted me to be a pastor or a preacher. I guess maybe that's what I became, just preaching a different gospel. Testimony time in church was too short. (I've sung about that, too, in "From the Other Side of the Pulpit.") It didn't fit with me.
I found a keyboard in a Goodwill shop in Birmingham in the early '80s, fixed it up a little, and started playing it. I wanted to play the piano in church, but no one would ever let me touch a real piano. I was in my sixties before I ever sat down at a real, wood piano and played—out in Cottage Grove, Oregon, at my friend Richard Swift's place. Swift was the first one who said, "Man, sit down and play as long as you want." After buying that first keyboard, I've never stopped. It wasn't until the last six or seven years that I've started collaborating with other musicians, which I really love.
AT Your most recent album, MITH, draws on oral traditions like call-and-response and folklore, as it speaks to both ancient times and pressing contemporary concerns. The misspelling of "myth" in the album's title reminds me of dirt—a way of grounding an expansive human history. Could you speak a bit about the timescale of the album and what you were hoping to address about the world today?
LH I like that about dirt. The dirt is where I like to live. The creeks and the ditches and the places that other people are afraid of or don't want to go. That's the first place you see the signs. That's where I first started seeing dying fish and trees, and huge amounts of debris and trash, because it all ends up in those places—not the pretty places. I've said that if you really want to understand a people, look at their trash. The title MITH actually comes from a piece of art I made twenty-five years ago that is now in the de Young Museum's collection. It's made from an old curbstone and a piece of nice marble from a tombstone that used to say "SMITH." I liked the two pieces of stone and how they fit together, so I made a cross out of them. I think the word on the cross says all I needed to say about that.
I don't make art for shows, and I don't make songs for albums. I try to record as much as I can with the people we want to record with. When an opportunity comes up, we go and record. There's a lot going on in the world that hurts my heart. We all have different ways of speaking out about that. I guess the record was my way of doing my part, but it sure seems like I've been having to say things about this world my whole life. People ask me about "I Woke Up in a Fucked-Up America" a lot, and I have to remind them that my mom and dad woke up in a fucked-up America. My grandparents did, too. And so did their parents and grandparents.
AT The nearly eighteen-minute track, "I Snuck off the Slaveship"—the longest on the album—speaks to black resilience in the long wake of transatlantic slavery. The piece offers imagination as one way of tending to the self, amid the afterlives of a painful national history. Could you talk more about this, and what role if any art plays?
LH Art is the language that all people speak. I feel like I can speak back to my ancestors through my art. Art is the only language we all speak. You mention resiliency; well, that's the only defense we have. We couldn't break those chains, just like I can't break the chains that are still put on us today. My imagination—our imagination—is sometimes our only way out. I think so many songs the slaves sang were about that. We have a future in our imagination, and I suppose we can rewrite our past through it, too. Art saved my life. It was the lifeline I found. It was my floatation device. No one was standing on the side of a boat throwing it out to me. I had to find it on my own, and that came through family tragedy. Making tombstones for my sister's children because she couldn't afford them showed me that. When I was having trouble being understood in the art world and was feeling low, another art—music—was there.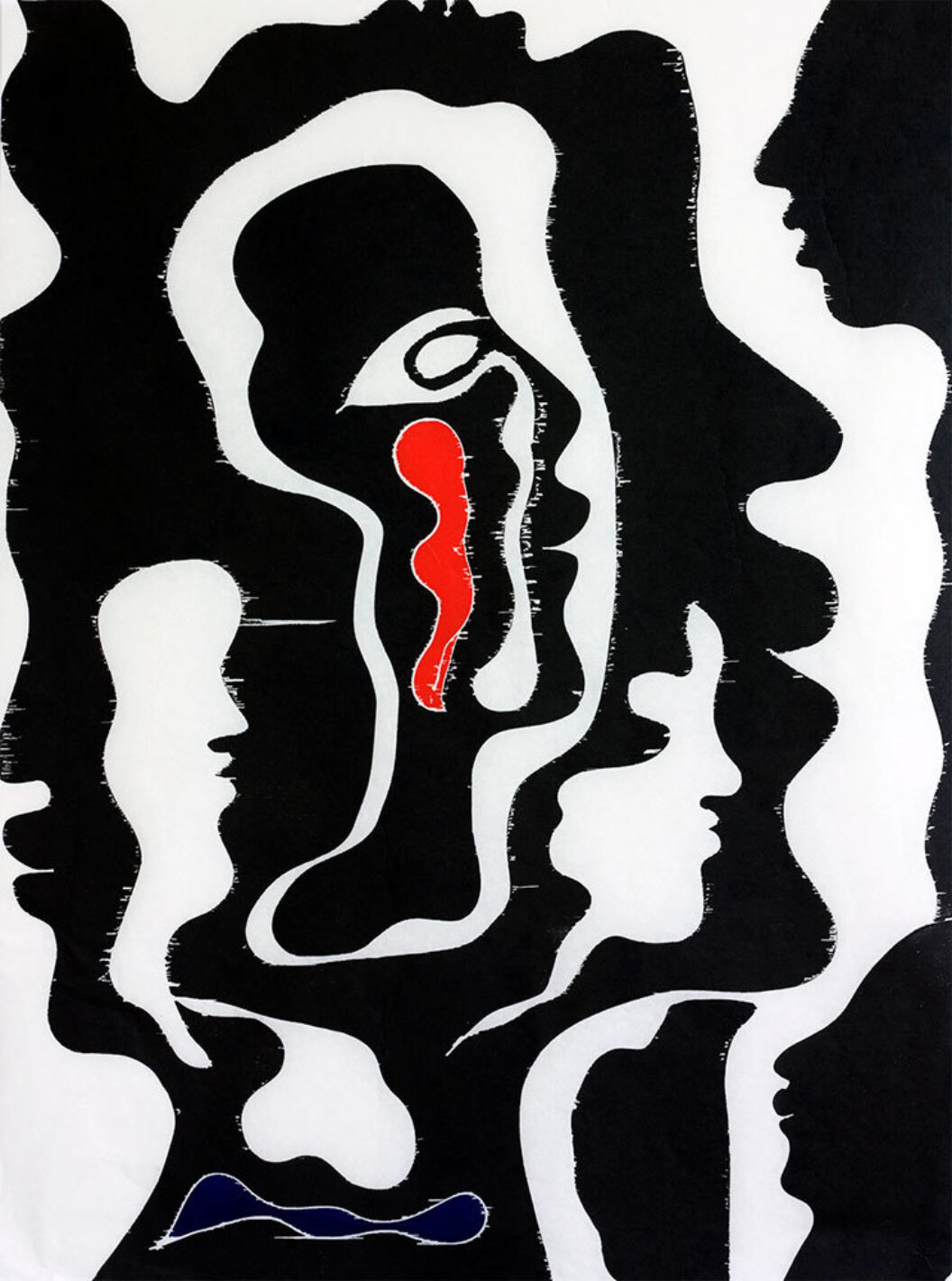 AT How do you feel about the term "self-taught?" The phrase has been used to describe artists like yourself who never went to art school or received formal training. I've always found the term misleading, as it suggests that one is making work in isolation or without influence, which usually isn't the case, or that teaching happens only in a classroom. I'm curious if you identify this way, or if you see yourself as part of a particular lineage of artistic or spiritual thought?
LH People use terms like "outsider," or "self-taught," or "visionary" to describe my visual art, and I've always felt like those words clung to me like an ill-fitted suit. A lot of what I've learned, I've learned through practice and trial and error, but I've always had guides along the way. Momo, my grandmother, took me to the city dump to scavenge materials for reuse. My grandpap was a World War I veteran who worked in the steel industry. He could build and make anything. When I met Bill Arnett, he opened my eyes to the work of so many artists who would become my friends. Thornton Dial was a big influence. Twenty years ago I met the women in Gee's Bend. Joe Minter, too. He's a spiritual brother. Thirty years ago or more I met Joe Light, Mary T. Smith, Purvis Young, so many great human beings who I saw as guides. Hopefully they saw me the same way. Mose Tolliver and the young Ronald Lockett. Mozell Benson. We all had our own way of doing what we did. We had to be students and teachers.
We are all self-taught, aren't we? If we are going to do something different, there aren't always teachers to teach us. All the skills we learn help us learn the next thing. We made a film called I Snuck Off the Slave Ship sort of based on the song, and in the credits I said, "Drawn out of the muck of America by Lonnie Bradley Holley, Sr., a self-taught African American artist." So, I'm self-taught, but only in the way that I would describe myself. I don't think anyone else really has the right to call me that because they don't know me. They don't know the people that learned me. The same way Neil Armstrong might have described himself as a self-taught moon walker.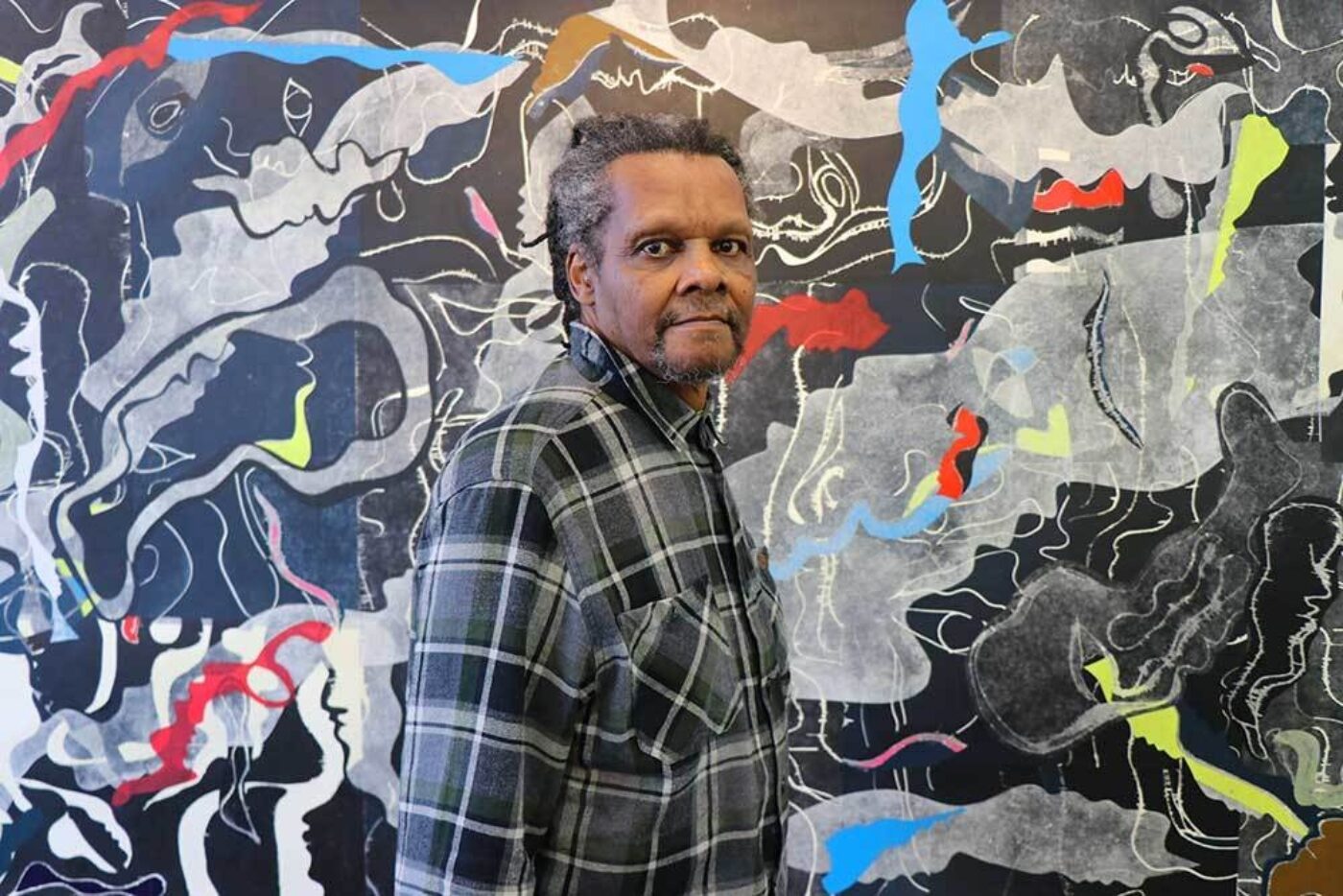 AT As a sculptor, you've made work by assembling discarded objects and refuse gathered while roaming landscapes in the rural South and across the country. Having spent so much time picking up materials of human neglect, I wanted to ask you about your dreams for the planet, especially in this moment of ecological devastation. Due largely to capitalist forces, we've now entered the Sixth Extinction. It's something you've addressed in songs like "Copying the Rock," a kind of tribute to sites like Standing Rock, when you say "thinking about us humans digging our holes, drilling, drilling, drilling, drilling. …"
LH You can ask the people that work at TSA at airports all over the world, and they'll tell you, "Mr. Holley has some of the strangest things we've ever seen in a suitcase." And that beagle that works for TSA in Atlanta got to know me pretty well. "Copying the Rock" was actually recorded a few years before Standing Rock, and the art piece it was based on was made in 1995. So, yes, it's about Standing Rock, but it's also about all the other rocks and people standing up for what they believe in. I honestly think that most of my work is about those things. Even songs like "Sometimes I Wanna Dance" is about the times when we have to do something else so we aren't constantly thinking about what's wrong in the world. I hold out hope that we will be here in one hundred years, but hope won't make that happen. Only our actions will. I try to make art and sing about the things happening in the world and how maybe we can change our course.
Lonnie Holley is on tour beginning August 28 in Funchal, Portugal. His work is on view in the exhibition Cosmologies from the Tree of Life: Art from the African American South at the Virginia Museum of Fine Arts in Richmond until November 17.
Allie Tepper is a curator and writer based between New York and Minneapolis, MN. She is currently the Mellon Interdisciplinary Fellow at the Walker Art Center, and has held curatorial positions previously at the Whitney Museum, SculptureCenter, and the Museum of Modern Art. She is the former assistant director of the magazine and arts venue Triple Canopy.