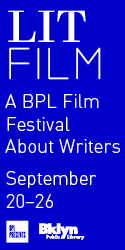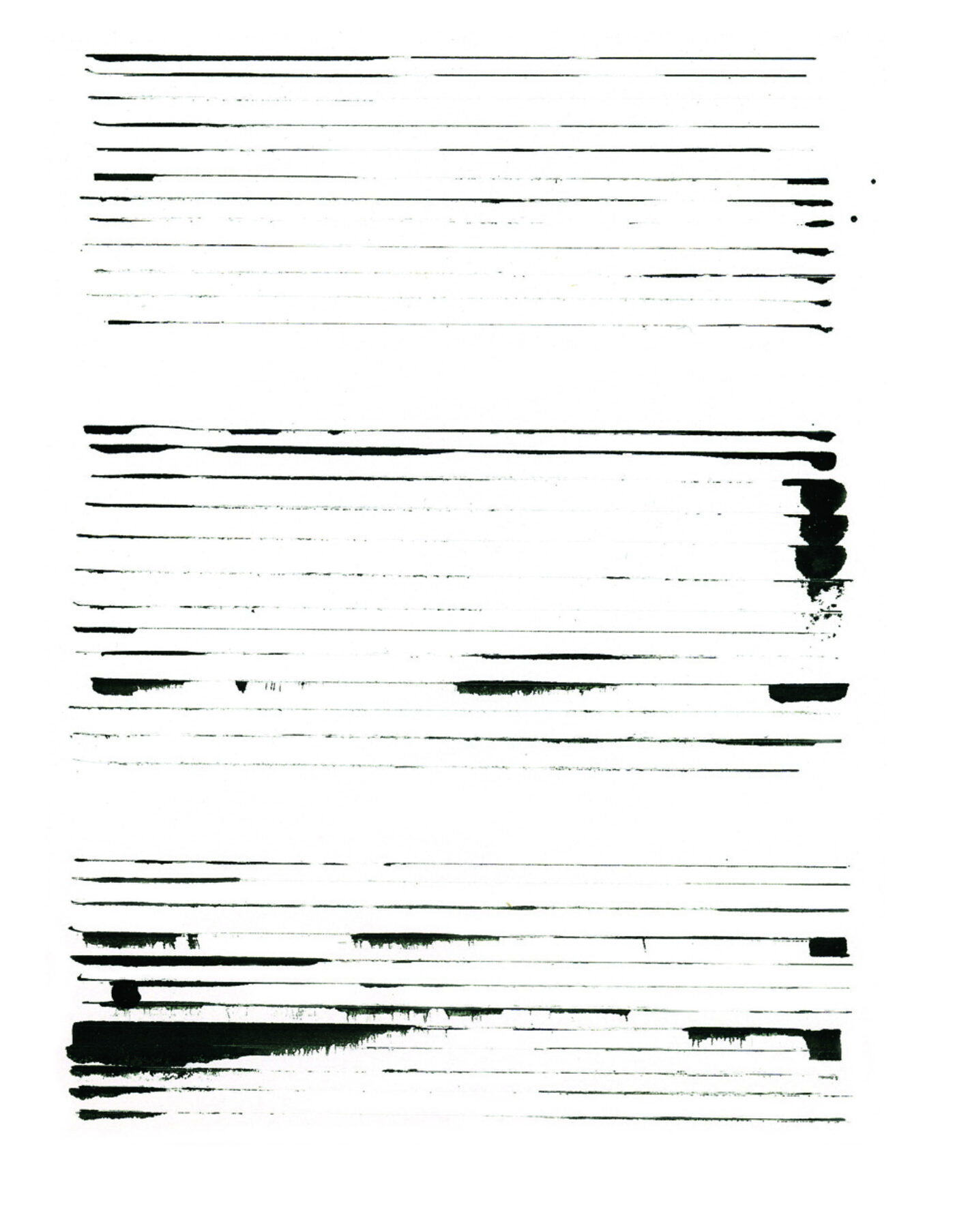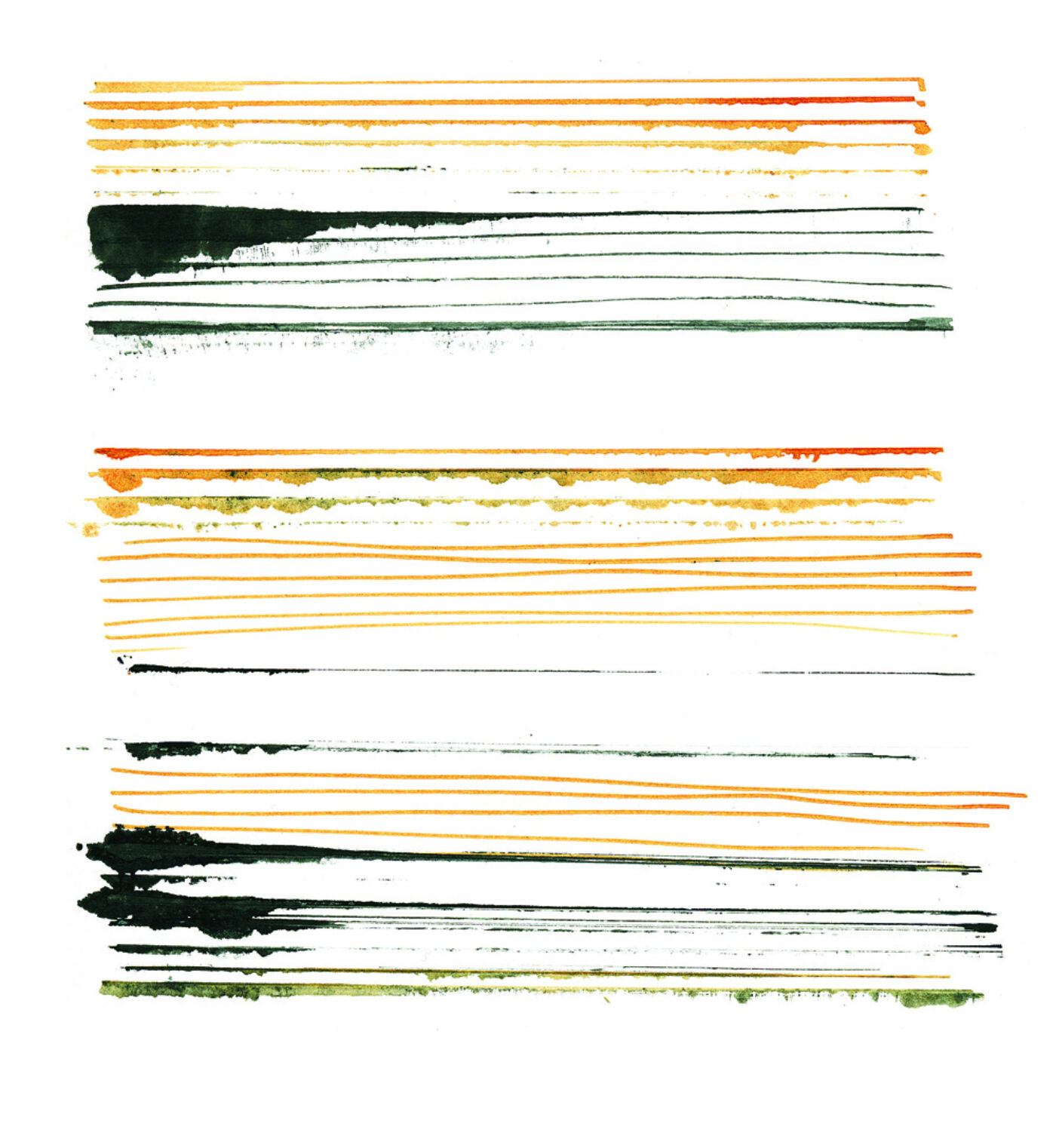 1.
All juicit with an arseful of moola, wonga, clams & squids
doks stasht in identikl blakases hanging from ther hans
2 Suits, a mega pair of Smith, Blupils no dout,
viddying how they trading outa goodness welth stuporifik,
shake handes, hug n abuse ech othre on the bak.
It's a total blowout! we tawking millions a squilyons,
zilyons a nanilyons, bilyons a teramilyons
jus 4 kreaming the topping, o my brother.
Both tawk loudly in blinking err pieces
strapt in a same fashion Xaktly grayly a lykly
like goldnobs wanton be drest 2 a T like a G & G.
Roll in2 the glorious armpit of the worlds beestest whoring
plugbord,
vastest Krystl struktur, bantring the bark off ech othre
speken cocktawk, wot bombdout area moostest reterns
wot lukered demolition wot goldn floodings
wot bestest crusading wot moostest profiteered!
Xlaff loudly, wot regionl blakouts,
wot farmakonikl funs, all in a days work,
brother deere, the worls our beetch wer getn a hed!
Entr the publik hostelrye 4 well-deservd drynk aftr the
bauchery.

They go 4 strong wyn vino n setl down 4 som loud degobbing
ech latest local horrorshow. Well, says Smith, only last weke
I got an effing gr8 bubl outa som Ninja.
Wot in helle's Ninja? axes Smith.
Wostow you know, Ninja, no income no job no assets,
responde Smith.
Tell tell! Xlaffs Smith.
Ok, says Smith.
Moost wynne if spareth nat, said I firstly to the Ninja.
Theres brass in muck, said I. Wel, not in so many wordes,
wots your leverage, I axd.
Ninja wer a tall 1, hansom and shiny with swet.
Im an athlete said Ninja.
Wel, said I, ure in chaunce, I said,
1 good leg is a v good start.
Ninja hesat one sek n an other very long sek.
By then wud drawn all contracted, all doks wer redy for
bleading.
Fearing the worst, I grabit the lim at neejoint.
By the Flaming Ferraris, gimme here, its a good strong leg,
said I.
Much bonding 4 this you wont regret, I said.
And I puld n I puld until the leg tor a way.
O my brother, twas a thing of bewt.
Ninja wer screaming, destackit on the flor
there was blod evrywhere
but funs wer releasing so fast
that all felt very satisfyngly w the deal.

I venturd, we eek hav wondrus stox
wot with 1 arm and a leg you koud elbo in2, venturd I.
Hell was popping that day. Doing bidness with this Ninja
was as blynly hot as smoaking up half of Hellas!
Coarse, said Ninja, rollit up a sleav.
We started cutting into the Ninja's arm dealings.
Soon afta the ymage of a seknd leg got floatit up
from the small kripply neighbour's printa.

A small partye of brethrens is now srounding the tallying
teller.
By St Madoff! trupts a nother Smith larfing, lisning in.
Such are the great war wouns we see a roun these days,
continued I, you mited konsidr devesting
som of yr hi-risk relix into my hedge over there,
adventurd I to the Ninja, pointing somwere.
Wots that, said he, for wer a gready foole no dout.
Mobility skooter axesries.
I told im, werry nat n day, I said,
yr bidness will pik up, said I,
jus blead on the line, youl feal betere mediatly.
Coarse you stil have 1 good strong arm,
n wots priceless!

And this, my brothers, my brothers deere, sworne
bretheren
that we are 4 as long as theres gold and silver in our cheste,
no bordas to our mathematikes, bidness cloking in as a grit
at 4 times the budge of public health, this o my brovas,
is how we got the sekond leg.

Feend lives in you, Xlaffs Smith. Wat genius strokit.
Less get anova such fino vinasse!
They pat ech ova loudly on the bank, lyte up cuba,
snort colombia, spray krystal all over the rest.
Suk on this bubl, from raiding to parading,
Im keaping it Im keaping it all! screachit Sir Smith,
1 publikly onurd feend of skotisk stox.
By the spans ov green expans, wot brilyant lyfe.
All larf n dig deepa in2 the publik kofins.

2.
Amongst their noumbre besits one kwiet felowe.
Prof. Galbraith is a very tall clerk, an economist w flair.
His son not so enkumberd whos made his phynance
pumping the Kurds but wots anova stury.
Givn his unusual height, Galbraith knows how 2
tell a good un.
Many peopl tel sturies n idle tels, som tru n som ovawise.
One kan spen the hoal lyfe-long with joy n
sport in harping n piping
n other myrie tales. He trupts the party with this 1:

The newly started Banque Royale in Paris needed gold for its reserves. It hit on the idea that there might be some in the new American colonies although there was no evidence of the gold. Shares of the company were offered to the public. The response was sensational. The demand was high. Optimism built on optimism to drive prices up. A craze for junk bonds arose. It was wonderful. It saw some of the more riotous operations in all the history of financial greed. Selling and trading had to be moved to the more spacious Place Vendome. The amount of the coin that sustained the notes was soon minuscule in relation to the volume of paper. Here was leverage in a particularly wondrous form. Some being well received, more were issued. People of all grades converted their property into cash and invested it in tulips. The wonder spread. Still there was no gold. It was no time for doubting. To maintain confidence and assure noteholders and investors that a goodly supply of the metal would be forthcoming, a battalion of Paris mendicants was recruited. The members were equipped with shovels and marched through the streets of Paris as though on the way to mine the metal in Louisiana. It was thought somewhat distressing when in the next few weeks many of them were seen back at their old haunts. It was no time for questions. All the predictable features of the financial aberration were here on view. When it came down all came down. The great speculation was coming to its unpredicted wholly predictable climax. Those who had contracted to buy at the enormously inflated prices defaulted en masse. Angry sellers sought enforcement of their contract. The courts were unhelpful. The notes were declared no longer convertible. The word panic as it pertained to money entered the language. Panic was total. Fifteen people died in the stampede. In search of milder less alarming reference: crisis depression recession and now of course growth adjustment came successively to denote the economic aftermath. The French economy was depressed and economic and financial life was generally disordered. In the words of Saint Simon, a tiny minority was enriched by the total ruin of all the rest of the people.

Are u utrly totly lunatyke?
Wot kynde horse brayne spoile our cheery meal
terning the finest to vinaigret? The tenderest to leder?
What kynde vileynye be this?
Bedda watch your rot, mate, party kurly are smal tite circulars!
Xlaim the gorged gang of gogo boys pokit full of subs,
options, primes, bonii, bolly n I pass.

Well, continues the tall Professor, one thing certainly is. As the proverb has it, "Savit out some to keap in memberment that clevverness what made us crookit". Or as I wrote it in my Short History of Financial Euphoria: Financial memory lasts for a maximum of 20 years. This is normally the time it takes for the recollection of one disaster to be erased and for some variant on previous dementia to come forward to capture the financial mind. It is also the time required for a new generation to enter the scene impressed with its own innovative genius. Individuals dangerously captured by the belief in their own financial acumen and intelligence convey this error to others. Individuals and institutions are captured by the wondrous satisfaction of accruing wealth. The illusion of insight is protected by the public impression that intelligence, one's own and that of others, marches in close step with the possession of money. We compulsively associate unusual intelligence with the leadership of the great financial institutions. Accordingly possession must be associated with some special genius. This view is reinforced by the air of self-confidence and self-approval that is commonly assumed by the affluent. An income of $550 mill was thought appropriate compensation for so inventive a financial figure. $8.5 mill was thought appropriate for resigning from a failed assignment of public proportions. The more the money the greater the achievement. On all these matters a more careful examination a sterny detailed interrogation to test his or her intelligence would frequently and perhaps normally produce a different conclusion. The circumstances that induce the recurrent lapses into financial dementia have not changed in any truly operative fashion since the Tulipomania of 1636. Even the Bubble Act of 1720 couldn't prevent the next one. Clearly the speculative episode is within the market itself. Markets being sacrosanct, clearly such a thought is unacceptable. It is necessary to search for external influences. The least important questions are the ones most emphasized: What triggered the crash? Were there special factors that made it so dramatic? Was regulation insufficiently relaxed? Who is to blame? There will be talk of regulation and reform. What will not be discussed is the speculation itself or the aberrant optimism that lay behind it. The euphoric episode is protected and sustained by those involved to justify the circumstances that are making them rich. It is equally protected by the will to ignore, exorcise, or condemn those who express doubts. The only remedy is an enhanced skepticism that would not associate intelligence with the acquisition, deployment and administration of large sums of money. Between 1992 and 2007, the market grew by 150 times. As Charles Mackay wrote, nobody blamed the infatuation which had made the multitude run their heads with frantic eagerness into the net held by scheming projectors. These things were never mentioned. Frederic Lordon, economist, notes on his blog that in France today, salaries between a low-level operative and an executive already at a ratio of 1 to 30 are now in the region of 1 to 300. The Greeks called this pleonexia.


Let's assume there are no more than 24 accountable hours in the day. Let's assume that big patrons work for the eight prescribed hours. That they work for the following 16 hours too. Even if they work three times that of an ordinary worker and never slept, the dilated bonanza superaddition cannot be accounted for. That's if we're calculating quantitatively. A leap is needed. The accounts must be calculated vertically, qualitatively. Then we see very clearly that the executive's time is of far greater intrinsic value (d'une essence supérieure) than anyone else's. It also makes much more sense, numerically speaking.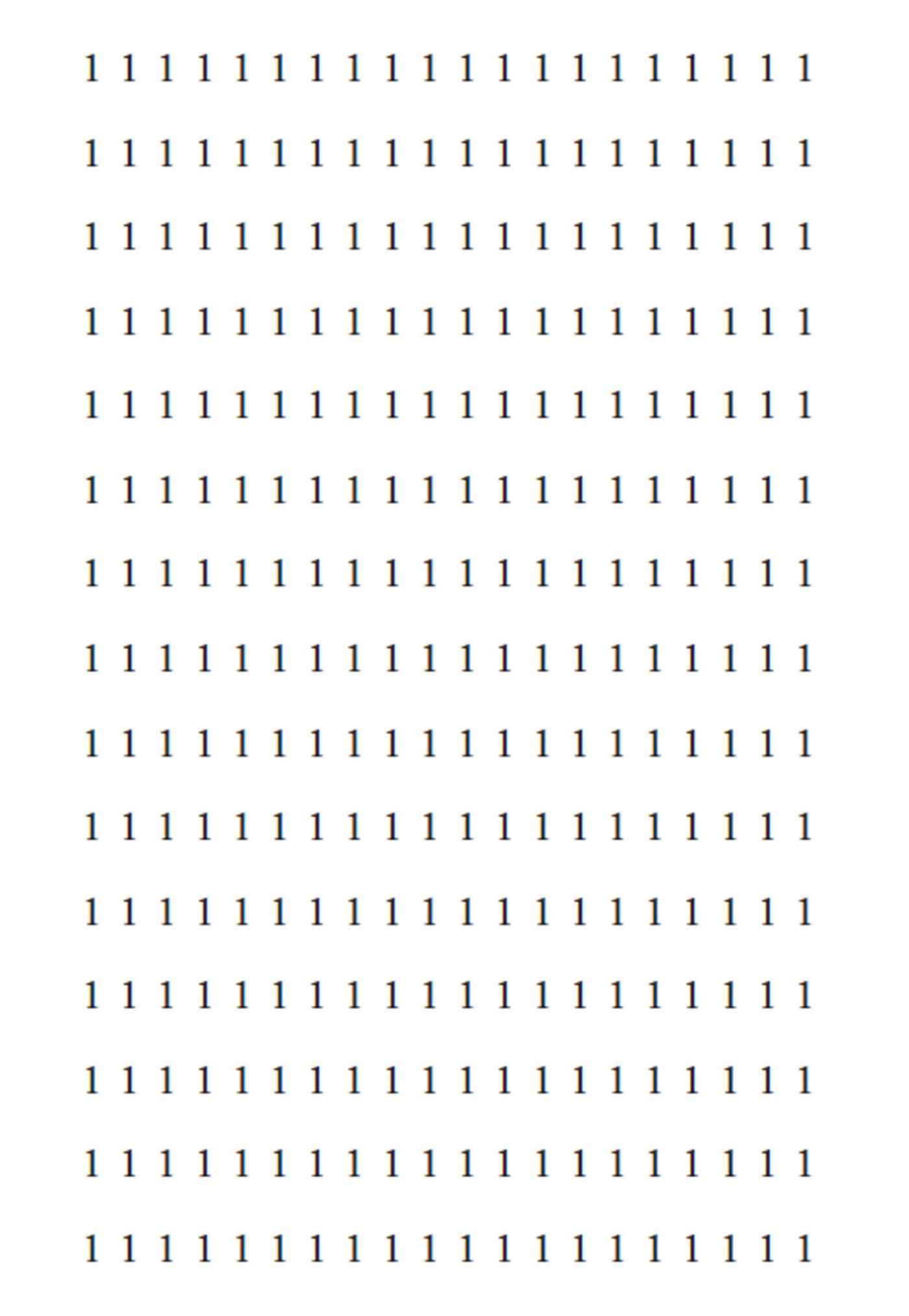 It means the desire to have more, to have more than ones share, to have it all. It speaks of a kind of mental instability, a terrible sickness that overtakes a person. Or a system.
Here endeth this grim detail.
3.
WOT! Is that it?!
Xlaims somone way outbak from a sea of blu flikring lights.
Slipry fraternals dispers in the upstream 
w relix handshakes n good vinasse 
n we just go down w that?
Take murder for suicide 
n we just go down w that? 
Like fistfuls of hair puld out of social fabrik 
Like disgarded chiken bones litring the streets
SO MANY THINGS IT GET ME ANGRY 
SO MANY THINGS IT MAKE ME MAD
I GOTTA SAY AY
Like it says in the olden tale
Let the devils ass swallo em
May they swarm inside his XL anal heat 
Beneath his devils tail a hive of bloated brovas
a gobled nest of twenty thousand freres in this McNasty place!
I GOTTA SAY AY
We're turning so mad
The place is turning so bad
Have my peoples live in fear n misery
All them people who hold them keys
I guess it come in like a judgement sign 
the people have killing on their mind
SO MANY THINGS IT GET ME ANGRY
This place is a total disgrace
Too much pain
Theres too much pain
I wanna know I wanna know
SO MANY THINGS IT MAKE ME MAD
IN THIS BABYLON IN THIS LONDON ZOO
The partyes shockd, look up from their glas, skin is melting off their backs. A great airwave battle looming for long on the floor now breaks out in the mind. Released by raggas crunched up bionic gyrations & the thug-steps beat bombs of ghosted out punk alliances. A wild grindcore sonic fire rage rises and envelops the senses, ignites enough basement anthems to exhaust the echo chamber, suk the air out of this terrifying hellhole with merciful subtronic nasty freqs liberation trail-outs. The first and last dream warriors get to it by breaking down & restructuring cellular matter thru vibe circuits. Meshwork vibratory NRG that unpacks memry lockage and releases love-patternd terrains thru sonic shok. Drifts of clanging buzz. Smokes of haunted vocal fuzz.
Dead nerves. 
Remedies suck. 
Here for the game. 
Dont follow the script. 
Kik in the head. 
Not tiptoe. 
Shit in the verse. 
Revving reverse. 
Stare in the face. 
Enough fear. 
Enough greed. 
Dig in. Get out. 
Out of this Bablon. 
Out of this London Zoo.

4.
Last order! The bell goes.
Wer in the Tabard, in the Belle, in the Cat and Fiddle, in the George and Pilgrim, in the Star and Eagle, in the Cock and Bull, in the Rose and Crown, Dame Justice is sitting on her arse, tis a pretty arse, downing a few. Shes long since pawned her sword and scales to a broker. The only thing she does make a fuss about these days is the state of her beer. Like most ale drinkers, she dosn like her beer cold nor with too much head. Big head has always caused controversy in Britain. Most beers have a small head but again these things vary. The very slow creamy froth of the Guinness and the way it sticks around is obviously unusual. If brewers generally regard it as part of the pint, an organisation such as Campaign for Real Ale ("campaigning for real ales, pubs and drinkers rights since 1971") argues that a pint should be a full pint of beer. Professor Srolovitz, mathematician, has found, that its all to do with the density of the beer bubbles. "What happens in beer is the small bubbles shrink; the big bubbles grow. Eventually, the big bubbles pop. On Earth, there's gravity and the liquid that's within the walls tends to drain out back into the beer. The walls get thinner and thinner and eventually they pop". Beer foam is a cellular structure comprising networks of gas-filled bubbles. The speed at which the walls of the bubbles move is proportional to the curvature of the bubbles, and the duration and amount of froth settling on the top can increase as a result.
Dame Justice dosn worry unduly about all this just asks for a top-up whn needed. Shes down to giving people what they deserv. No longer givs a smiling sod bout the moral attributs or social benefits of equitabl share-out of welth; or land; or helth; or education; or how twork out wellbeing for the mostest; or the bestest ways of valuing peoples skills or establishing fair n durable structures; or thinking long term; or facilitating technological axess; or revisiting the rules of international xchange; or the balance of import/xport; or the value of local trade; or determining the boundries between life n death; or between breathing n unbreathing; or feeling n unfeeling; or animate n inanimate; or animal n human; or how to get out of the deep labyrinthine social moral spiritual physiological bankrupcy gineerd by brutal omnipathological so-calld transnational trafiking bloodsuk oilsprung hyperdfunded plunderterprize.
Sgot to be said she can be pretty longwinded. Speaks in sub-sections. 1a. Must fall. 1b. Should fall. 2a. Could fall. 3a. Will fall. Its the middle of a very long night. Shes mostly drunken disorderly these days. Along w the gigantic wether patterns, n poetic resistance now burning up nothing but its own cars, Dame Justices done carrying the torch. Shes wering a kostum of rikety splendour like a bridal waria strait out of The Last of England. Emprisond memries prowl thrugh the dark. Ah fuck it. They scatter like rats. Dead souls rat a pat. Armies move in. A patter. At any opportunity. Block the airports with tanks. Cars blow up. Move back. Stations close down. So many laws so much secrecy. Loose crowds. Cities on fire. Fire rising like tidal waves. Shut your face. Love elementals. Faces close up. Bodies tortured. Lovers will always meet in the ruins. Sleep and fuck amorously. Everything burns. Two lovers roll on the stretched out national flag and groan. Their juices will meet the rising waves of lifes absolute crystal. Walls must fall eventually against the tide. Will fall. In the eventuality that walls could fall will fall. Must fall. To the elements.
Ive given my life once too many continues Dame Justice. Who will die again be slain again. Nobody lisning. Nobdy lisning. 
(Dame Justice looks up at the angry sun). 
Last order! Last order! The bell goes repeatedly. 
Here endeth the Fried tale.
Caroline Bergvall is a writer and interdisciplinary poet based in London. Projects alternate between multilingual audio pieces, performances, language installations, collaborative projects and books, among them Fig (Salt Books, 2005). A book of new and selected pieces entitled Projects for Foam is forthcoming from Nightboat Books in the fall. Her new language-based installation, Middling English, will be on view at the John Hansard Gallery, Southhampon, from September 7, through October 23, 2010. She is currently an AHRC Fellow in the Creative and Performing Arts (UK).
Originally published in
Featuring interviews with Charline Von Heyl, Fred Tomaselli, Mika Rottenberg, Thomas Hirschhorn, Adam Phillips, Charlie Smith, David Toop, and Jan Lauwers.