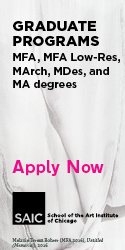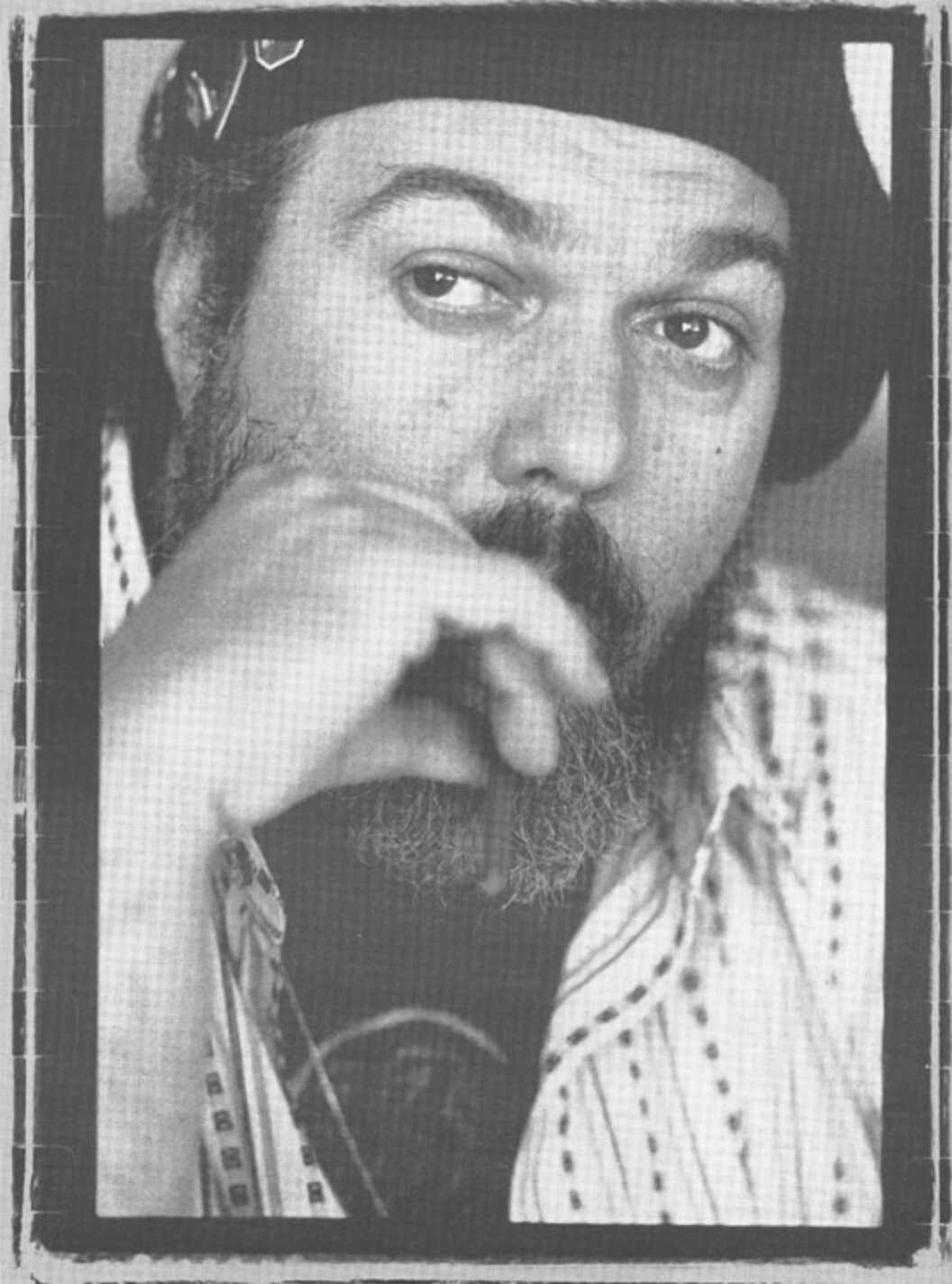 Quick, name a musical legend, one of the few authentic proponents of barrelhouse boogie woogie, an artist of legendary proportions who traces his creative origins to real New Orleans Blues. Answer: Malcolm Rebennack, a.k.a. Dr. John, known to his friends as Mac.
He's an imposing figure both professionally and personally. He's played with everybody, including Dylan, and toured the world last year with Ringo. His voice accompanies hit movies and American Express commercials on the tube. And last year, his number one jazz album won a Grammy, his first. Mac Rebennack is about 5'10" tall and weighs almost 250 pounds. He says he's trying to lose weight. He doesn't appear to eat much, doesn't use alcohol, and drinks a lot of Coca-Cola. His voice sounds intermittently smooth, gravelly, caramelly, hewn from years of cabarets and endless cigarettes. Onstage, he goes into a trance-like state, his full concentration on the vocals, pounding and caressing the keys. In performance, Dr. John demonstrates a mystical connection to a vanishing part of American musical history.
For a man of such accomplishment, he is surprisingly modest. He rolls his sleepy eyes, ever exhausted from 300 days a year playing dates—sessions, concerts, clubs. Relaxing at a comfortable booth at Cafe Rakel one mellow afternoon in May, Dr. John reminisced on his life and times.
Stanley Moss Rebennack is an Acadian name, a Cajun name. Your family comes from where?
Dr. John Alsace-Lorraine. They've been in New Orleans since the early 1800s. I know the family owned a grocery story in Bayou Road. These were people before my time. I grew up mostly in the Third Ward.
SM Do you want to tell me your exact birthdate, please?
DJ Well, it's either November 20th, 1940, or November 21st. It's very optional. I go for the 20th because it's got more zeros in it.
SM Your father—is he still alive?
DJ No, he croaked about 30 years ago. He fixed radios, televisions, PA systems. I guess that's how I first met a lot of musicians. He would sometimes take me and sister around with him when he'd be going in these clubs to fix something. And bein' a nosy little kid, I'd go check it all out. But he also sold records, and this was my favorite part of him, because he used to supply all these hotels on South Rampart Street with "race records." This was before they called 'em rhythm and blues and rock 'n' roll and blues and stuff. And I would get all the used ones when the hotels' got a little too scratchy. I had this hellfire collection.
SM At what age?
DJ Early as I can remember listening to music. Some member of my family's got one of them little penny arcade recordings, asking me what was my favorite songs. And I said, "I Found My Thrill on Blueberry Hill," "Long Ago and Far Away," and "Give Me That Old Time Religion" …
SM Still songs you play.
DJ My taste formed early. Those were the records my father sold in his little place, which was next door to Dillard University: hillbilly records, race records, bebop records, gospel records and party records like Redd Foxx. I used to fool around with the piano that was at our house. I really didn't know how to play it, but my Aunt Merce, my Aunt Dottie, my Aunt Andrea, my Aunt Reba and my sister all played piano.
SM Do you remember the first song you played?
DJ One of my aunties taught me how to play the Texas Boogie. I learned how to play the whole song. I couldn't play two-hand, but I would play one-hand part with two hands, just a little bitty kid, and I drove people crazy trying to learn it.
SM Did you ever have lessons at that early age?
DJ No. The closest thing was they sent me to join a choir, and I got kicked out. I did start taking guitar lessons when I was a teenager.
SM You play the guitar, drums and bass guitar, too.
DJ Well, all of those things I learned when I was playing in south Louisiana in what they call "jiffy jobs." A band is booked for 12 hours with no break. And how you do it is, one guy at a time's gotta take a break—you go to the bathroom or eat or whatever. While he's gone, somebody's gotta cover his instrument.
SM There is, in that great body of folklore about Dr. John, the rumor that you played piano in a whorehouse with Professor Longhair.
DJ Well, we used to play gigs in the Rue Dominguez, but it wasn't just a gig in a whorehouse. It was for a party they were having for clients and girls. And some of 'em was pretty swanky deals.
SM You started doing these when you were 12 years old?
DJ No, I was about … maybe 13 or 14. When I first started playing gigs around New Orleans, this guy Leonard James, he would take me to work gigs, strip joints, shake dances, whorehouses, grocery stores, department stores—anywhere—most places you wouldn't never think nobody would want to have music. But this guy was a great hustler.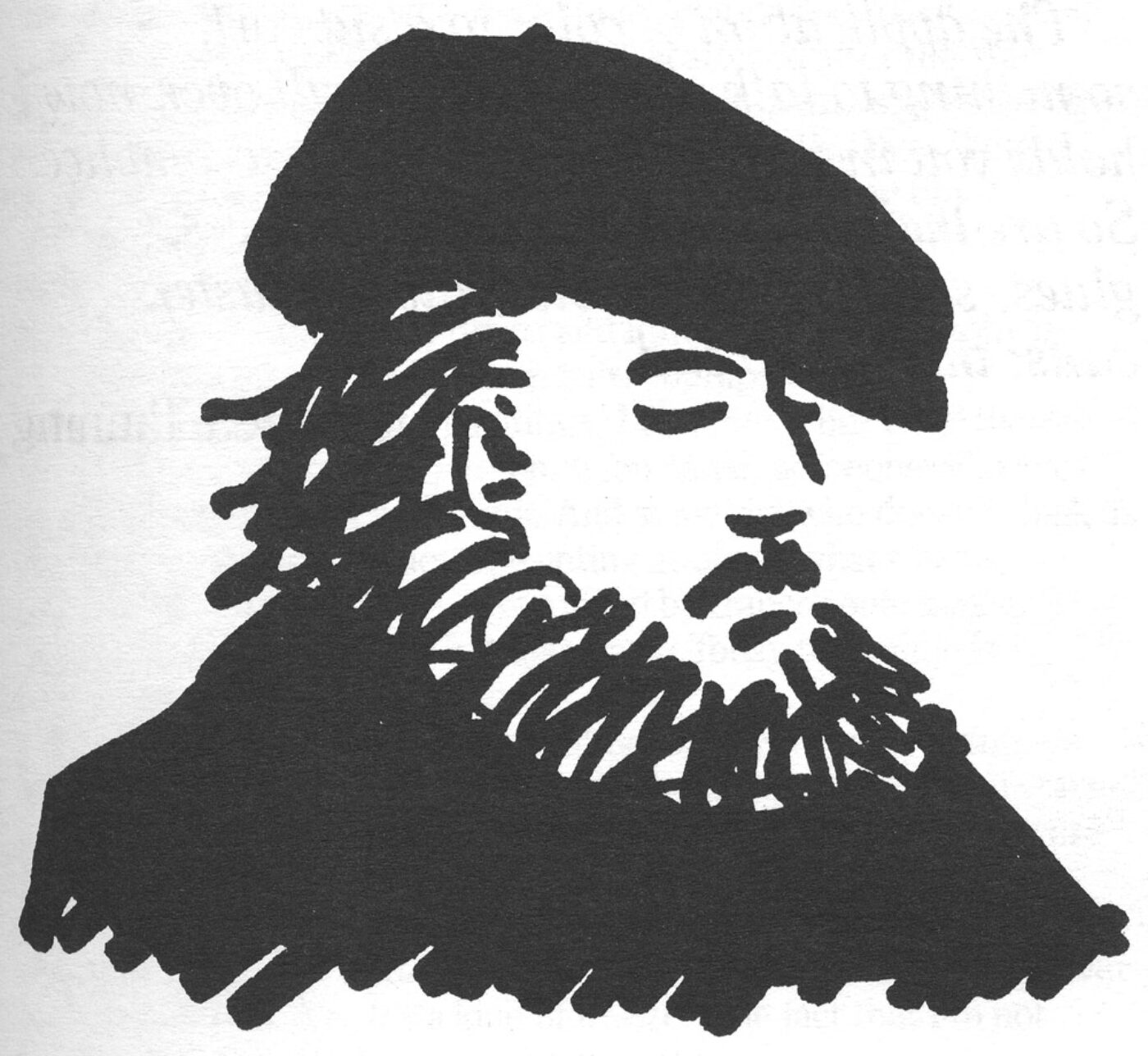 SM When did you first meet Professor Longhair?
DJ I was really young, but I didn't really get to know him. My father was going to fix a P.A. at the Caledonia Club, and I was standing by the car. I remember meetin' him. Later, I met him outside of a joint called The Cephapod in Parda, Louisiana, and I really got to rap with him. He was sittin' on a stump and rubbin' his rump, disgusted. He and his vibe were so hip that I was just magnetized to the cat, you know? I asked him, "Wow, what are you doin' when you're doin' all the stuff like that?" And he said, "That's double-note crossovers." And I said, "Well, what is that stuff when I see your hands going all over?" And he says, "Over and unders." He had names for everything. He'd say things to his band guys, like, this oola-mala-walla stuff, and I thought, Wow, this guy's speakin' in tongues. I was also fascinated that he was sitting out there in a turtleneck shirt with a beautiful gold chain with a watch hangin' on it, and an Army fatigue cap on his head. And I thought, Wow, I never seen nobody dressed like this guy. Just everything about the man was totally hip. And he had gloves on him, too, beautiful silk gloves. I'll never forget this.
SM Now, how did you serve an apprenticeship with him?
DJ I was working a gig at Lincoln Beach with Roy Brown, and Longhair came by one night and said he needed a band. And we all quit. We didn't even give Roy Brown extra notice, we just went along with the local hero. So we was leavin' like a six-night-a-week gig and goin' to work maybe one night a week. Maybe. And that's what it was. Maybe we rehearsed a lot. He'd sit down and tell us, I don't want you guys to play this the same way. I'm gonna show you how it goes, but I want you to take that and run with it. I wish I had listened to him more. He used to tell you what you were doin', includin' messing with that other shit so you wouldn't be a disaster, "One thing you gotta learn is, if you smoke weed, it ain't so bad; but if you shoot dope, it's gonna fuck everything." He was real aware of where some differences came that people wasn't in those days. He was aware if you played music for the money, you wasn't gonna be a good musician. But if you played music for lovin' the music, at least you cared about that. It was a major thing, because it connected with my livelihood, you know?
SM So how did you spend the next decade of your life?
DJ Well, I got hired when I was 16—Johnny Vincent. He used to write a lot of songs on Ace Records. Hired me on as a record producer. I was considered like a child prodigy or something. I think he had an angle behind it, which was that he could get me cheap, and then I'd write a lot of songs for his label. I already had hits, some recorded. I was learnin' how to do this stuff under Huey Smith and Ray Powell. I worked with James Booker and Earl King. So many talented people were on that label. And they let me do whatever, but I really didn't know what I was doin'.
SM Most kids aged 16, 17 would be in high school and driving cars around country roads and going to the prom.
DJ Well, I attended school through eighth grade, even though I didn't graduate. And then I went to a year of three different high schools. I would go to school and read Tales of the Crypt and Tales of the Old Witch. Some subjects I could pass without even opening a book, and other ones I was failin' bad. I went to Sacred Heart for a hot minute and took a gig on the road, and somehow I got to ninth grade without goin' to school … Anyway, I went on the road, and my life really changed. I got in a lot of trouble. Narcotics eventually caused me to go to California.
SM This was the time of your life where you created the character of Dr. John.
DJ Mm-hmm. I was thinking of album ideas I could produce. I had been offered a job to go to California and work for Sam Cooke for a long time, but nobody could budge me out of New Orleans.
SM To play piano?
DJ No, to play guitar. One of my guitar teachers, Ron Montrell, had been out in California playin' for Sam, and then he quit. I was real tight with the whole band. I got out there, but Sam was dead already, and Alan Klein had took off all of the money and was managin' the Beatles or something. He was taking all of Sam Cooke's songs and getting all the English acts to cover 'em, and all these American rhythm-and-blues acts were suffering because of English acts covering their songs.
SM But what about the character of Dr. John?
DJ Well, there was a guy the name of Dr. John, a hoodoo guy in New Orleans. He was competition to Marie Laveau. He was like her opposite. I had also read about him in pieces by Lafcadio Hearn. I actually got a clipping from the Times Picayune newspaper about how my great-great-great-grandpa Wayne was busted with this guy for runnin' a voodoo operation in a whorehouse in 1860. I decided I would produce the record with this as a concept.
SM But Harold Batiste produced that record.
DJ I was gonna produce Ronnie Barron. I had no intention of bein' Dr. John. That was an album concept I had for somebody else. But it turned out we was doin' some session work for Sonny and Cher and Ronnie Barron's manager said it was a bad career move for Ronnie. He saw him doin' stuff like Curtis Mayfield and the Impressions or Staple Singers. He was probably right.
SM So you almost didn't become Dr. John.
DJ I only did it out of bein' pissed off. And I had never thought of being a front man for anybody. The idea of that was always kinda repulsive to me, 'cause I hated front men. I liked doin' a gig, dry up and do another one.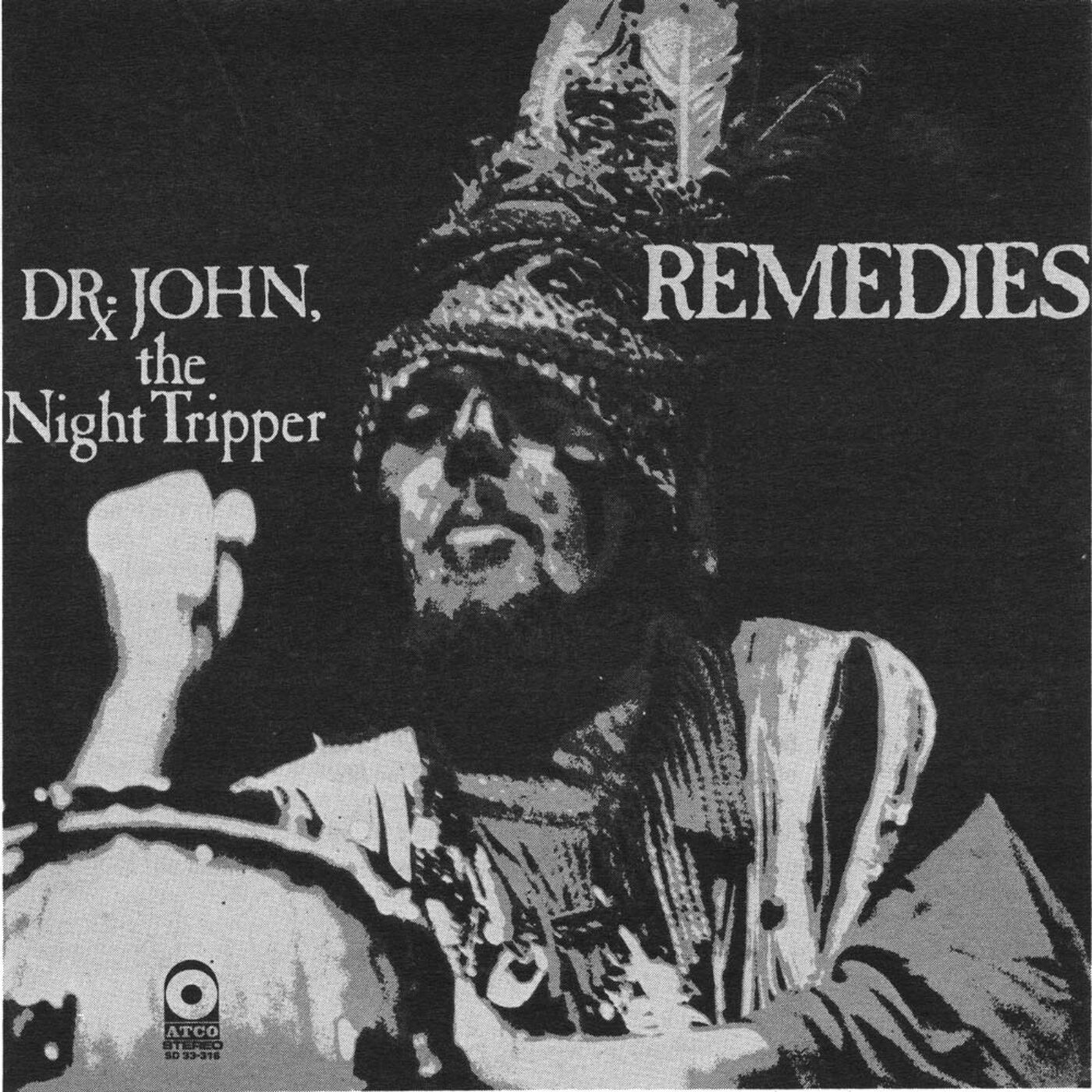 SM I first heard of you when I was 16 years old in high school, and my friends bought this Dr. John Gris-Gris album. It had this guy with these weird colors in the middle of a light show, and it was remarkable music, really evocative. That was the album where you first gained national recognition, the beginning of the Dr. John cult. To this day, you're still playing those songs.
DJ Well, I always play a little bit of everything. I think that's what music's about: a little bit of somethin' old, somethin' in the middle, somethin' new and somethin' as yet uncreated.
SM Following the release of Gris-Gris, you made two or three albums with those guys in L.A. that we both knew, and then a number of bootleg albums came out of your work, and for the next ten years you toured dressing up in fur and snakeskins and weird headdresses, and you did a more theatrical kind of presentation. But you became a well-kept secret in the music industry, and you were the "musician's musician." You were a valued sideman, and your industry reputation grew as a great piano player, in spite of what people knew about you publicly. It also was an era of misinformation. People thought that you were involved in black magic and voodoo.
DJ We did a follow-up record, "Babylon," and went overseas. Everybody overseas thought we was a political thing. We got back to this country, and 'cause we played some kind of benefit for the Black Panthers, we got in a worse mess. It was about gettin' some kids fed in school. We did a song about Angola penitentiary, and the Rolling Stone magazine wrote it up about how we was doing a song about the country Angola. And then I did a record in London, but I only had a drummer and background singers—how do you make a record? I had a tuba player, too. People called in favors for me, and the next thing I know, there's a record that probably I'm still in debt to Atco for, that didn't sell two copies … but had everybody from Eric Clapton, Mick Jagger, famous reggae guys, African guys, the Memphis Horns. It was an incredible lineup but people didn't know nothin' about it. Then I recorded "Right Place, Wrong Time" and all of a sudden the record went on the charts. It was a big hit.
SM Which people still go crazy for.
DJ Then "Such a Night," which was not really a big hit, but it sold good in Europe and then was in the Last Waltz movie and then was on a couple of other records.
SM Both of those songs have really good hooks, so people dance along, sing along with them. The last ten years have really been a remarkable time for you. You had a tremendous amount of scoring of commercials … there's a list that would make any advertising agency envious. You did a lot of incidental music in some highly visible movies: Bull Durham, Cannery Row, Angel Heart …
DJ And "Blaze" was OK, even though I didn't get no credit. I feel good about doing movie music. Stuff like that—they let you loose in the studio, you do something. I'm ready to score a whole movie, if somebody hires me.
SM Why are you interested in collaborating with other artists?
DJ Well, I always liked doing stuff with other people. Like I did a song with Rickie Lee Jones, with Etta James, with Mavis Staples, Maria Muldaur, Bonnie Raitt. It's real important to me, it does become part of creativity. In your craft, you get somethin' positive for it, just like when you're bummed out, you get some other part. You got to do stuff like that or you get stale.
SM People still believe, erroneously, that you are a heroin addict.
DJ I started shootin' dope about 35 years ago. In 1985, I had been put on methadone maintenance. I got off of that in '85, but I went back onto heroin. And so last December I went into rehab and came out and it's been 185 days now. I'm doin' what I do to try to stay clean. But dope fiend, heroin addict, junkie, the idea's that I'm recovering from it. And I enjoyed it. There's a lot of beautiful sides to life I was missing when I was out there ripping and running. I'm real grateful to be clean again. People turn to drugs because they just don't feel good about theyself. People don't basically feel cool. They go to something outside to try to fix it … I never did fit right in school, so I shooted up and I would go to school. Everybody seemed different. I was fucked up. I thought I did something to change them. I remember 20 years ago when my two ex-partners took works of mine and put 'em in a glass block and used to tell people comin' in that they was mine. I didn't know that at the time. Some people did things to humiliate me, that didn't faze me then. I thought it was funny. But now that would really get me crazy.
SM Through all of these years, 20-odd years, your reputation was made on your own compositions. But here with In A Sentimental Mood, the first time you get a number-one record, it's a cover on the jazz charts. And you get a Grammy for it, besides.
DJ It's different in a couple of ways, 'cause them other records is pop records, this was a jazz record. It will probably sell ten times as many records as "The Right Place" 'cause it's a more competitive side of this racket. Beyond that I feel very good to have been accepted in a market that I never ever thought I was a part of. I love jazz, but I never ever considered myself anything like a jazz musician. I always put jazz cats on a certain pedestal, Miles Davis or Charlie Parker. I have been a rhythm-and-blues musician, a rock 'n' roll musician, a blues musician, a gospel musician. It's very complimentary to me to be hooked up in another side of music. I feel very, very grateful that somebody could consider it that way.
—BOMB designer, Stanley Moss, has known Dr. John for 20 years.
Originally published in
Featuring interviews with Al Pacino, Ian McEwan, Dr. John, Harvey Keitel, Vikram Seth, Dorothea Phillips, Thulani Davis, Victoria Williams, Bella Freud, Jo Shane, Campbell Scott, and Dorothea Tanning.