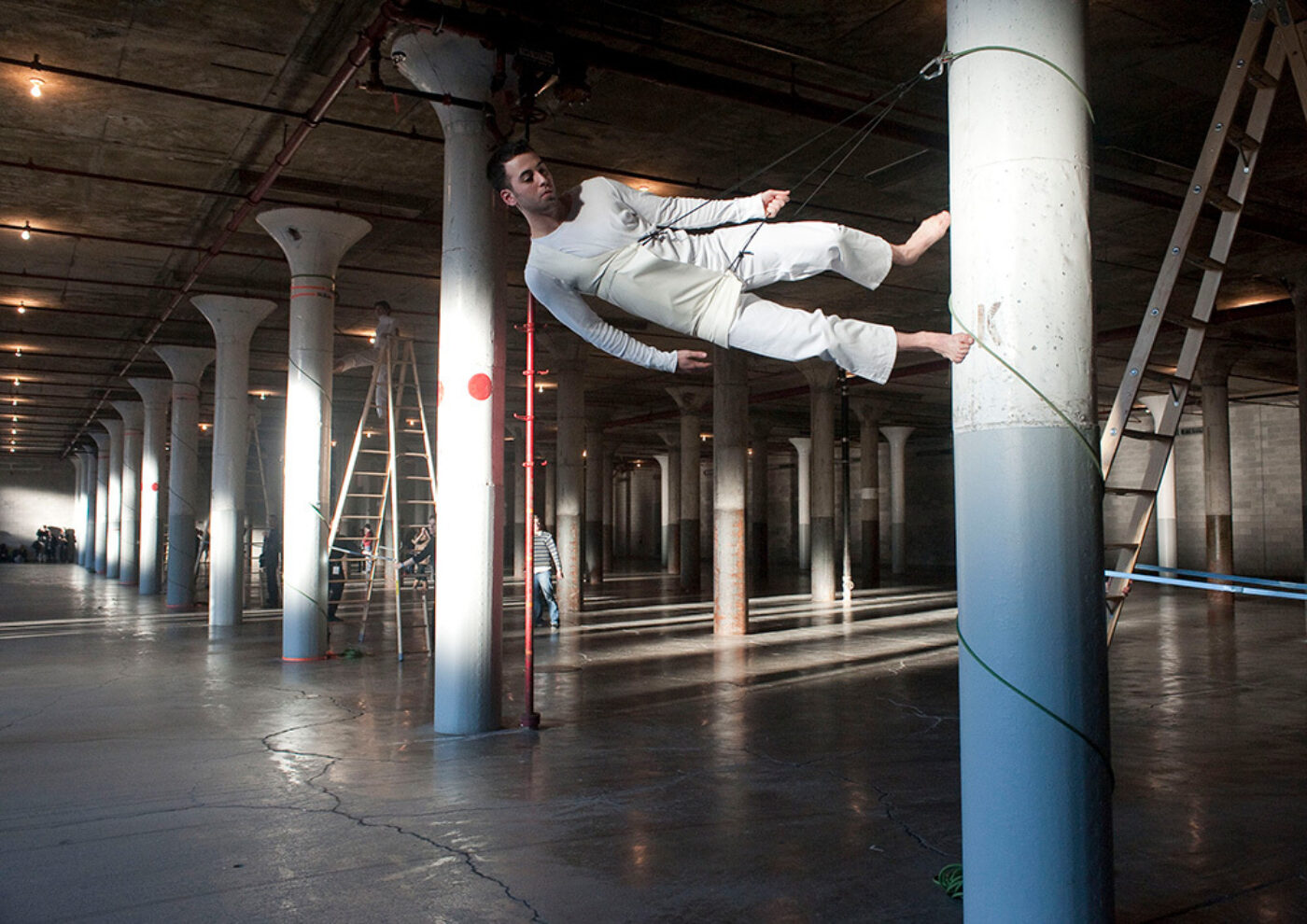 (Dancing Foxes Press, 2021)

At some point in the late '70s, when Douglas Crimp and I were art history doctoral students at the Graduate Center, CUNY, he invited me to the ballet. It was an all-Balanchine program at New York City Ballet, and I'm quite sure that at intermission we ran into Craig Owens, with whom Douglas had first learned about ballet (he writes about this in "Agon," a chapter of his memoir Before Pictures), and who was our fellow student. That evening inaugurated my long friendship with Douglas, and although I knew nothing about ballet while his knowledge was already encyclopedic, it led to countless dance performances that we attended together, in addition to concerts, films, and operas.
The last time Douglas invited me to the ballet was sometime in late 2018. By then, he was sick with multiple myeloma and in considerable pain, which might explain my inability to recall the company, program, or venue. Still, Douglas made himself as comfortable as possible, and when the lights went down, he was happy, watching and listening with his usual unwavering attention.
That attentiveness will be evident to readers of Douglas Crimp's Dance Dance Film Essays. The book, however, is not about ballet but, rather, modern and postmodern dance—primarily the work of Merce Cunningham, Yvonne Rainer, Trisha Brown, and Anne Teresa de Keersmaeker. Douglas writes about it in the context of what he calls "dance film" and the relatively recent embrace of dance by art exhibition spaces. He meticulously describes dancers' movements, choreography, compositions and anti-compositions, lighting, sets, and costumes, weaving those lucid descriptions into arguments that support more theoretical claims. For example, after a comprehensive account of the history and characteristics of Cunningham's Events, he concludes:
…audiences were made aware of the fact that they would miss things, maybe even most things. They were, in short, made aware of their inability to see totality, aware of themselves as having the limitations that a single subjectivity entails. They could see only partially, and they therefore had to grapple with the fact that, just as Cunningham challenged the coherence of a dance, he also implicitly challenged the coherence of the spectator.
Douglas writes of dance as one of his "amateur interests." When he first taught a course about dance in 2004, he wasn't confident but did so "simply because [he] loved it." I think that's why this book, despite its rigor and erudition, also seems marked by a release of tension, an exhale, as though after his early art history writings Douglas had given himself over to passion and pleasure.
When Douglas entered hospice care in early April 2019, he had not completed the manuscript. He had been planning an afterword explaining what he means by the term "dance film." We agreed that, given his circumstances, it would be okay to leave it undone. Soon, Douglas admitted he was feeling blue, the only time he referred to a depressive mood during his entire illness, at least to me. A few days later, however, his spirits improved, and he off-handedly remarked that he had finished the afterword. It wasn't what he would have done if he had more time, but he was satisfied. After arguing for dance film as a genre of its own, one whose convention is experimentation, he writes, poignantly, "I hope this essay succeeds in being as light as I intend it to be."
Toward the end of the book's opening essay, written when he was healthy, Douglas analyzes Tacita Dean's 2008 installation at Dia: Beacon, Merce Cunningham performs STILLNESS (in three movements) to John Cage's composition 4'33" with Trevor Carlson, New York City, 28 April 2007 (six performances; six films). Cage, Cunningham's partner, had died in 1992, and Cunningham, who was then crippled by arthritis, would die in 2009. Douglas ends the essay with this: "in STILLNESS we see time's passing, frailty, mortality. But we also see equanimity." These sentences astonished me, because they perfectly describe what we saw in Douglas as he was dying. Dance Dance Film Essays is his posthumous—the word is unbearable—gift.
Rosalyn Deutsche is an art historian and critic who teaches modern and contemporary art at Barnard College/Columbia University. Her essays have appeared in Grey Room, October, Artforum, Art in America, Society and Space, and elsewhere.
Originally published in
Our winter issue includes interviews with Tashi Dorji, Danielle Evans, Walton Ford, Guadalupe Maravilla, Mary Lovelace O'Neal, the Ross Brothers, and Aaron Turner; DIY cookbooklets from Dindga McCannon; poetry by Rae Armantrout, Imani Elizabeth Jackson, and Allison Parrish; prose by Langston Cotman, GennaRose Nethercott, and Brontez Purnell; a comic by Michael DeForge; protest drawings by Steve Mumford; and more.