"When it came to music, I always saw myself playing a punching bag. That's just what I do on the guitar."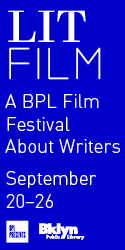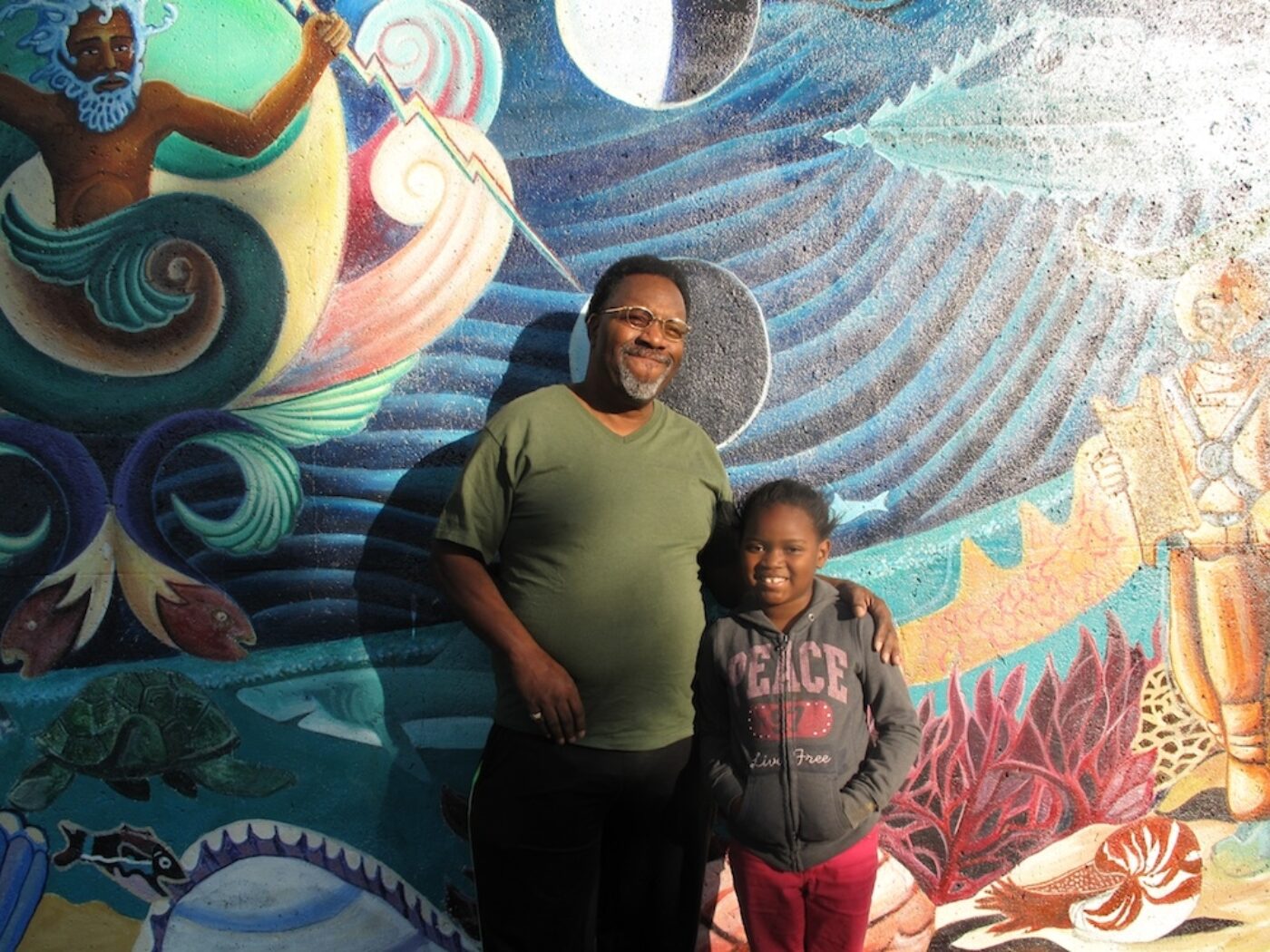 The intrigue behind the music of the mysterious Doug Hream Blunt is completely understandable after just one listen to his signature song, "Gentle Persuasion." It's music that completely escapes precise definition: both groovy and stiff, soulful and robotic, nimble and lumbering. It can be difficult to discern what era certain music is from just by listening to it, but "Gentle Persuasion" is downright impossible. It seems deeply embedded in the 1980s, like Rockwell's "Somebody's Watching Me," but seduction has replaced paranoia. Add Blunt's beautifully amateur vocal delivery and a two-minute guitar solo that sounds almost like a malfunctoning MIDI flute, and it's timeless. It's an off-kilter jam you can't quite get out of your system once you hear it. After the almost seven minutes of "Gentle Persuasion" groove by, the listener is left with a lot of questions. Is this the sound of a real band playing, or a loop (or both)? When is this from? Why is he trying to "persuade ya to do the ninety-nine," and what does that mean? And who the hell is this guy?
The simple answer is that Doug Hream Blunt's is the music of an idiosyncratic guy living in Northern Californian in the late 1980s. At the age of thirty-five, Blunt took a "How to Form A Band" class from one Victor Flaviani. Soon enough, the members of his class, Victor, Victor's sister, and Victor's girlfriend (now wife) Laura had all joined his band. Two years of writing and recording lead to a LP entitled Gentle Persuasion, which Blunt pressed to vinyl himself, then personally delivered to local record stores and radio stations. The band performed to a backing track on public-access television, and… that was it. Decades later, word of mouth led to Blunt amassing a cult following, including David Byrne, Devendra Banhart, Dam-Funk, and Ariel Pink. In the years since the album was released, Blunt has been quietly raising a family in San Francisco and working (and even sometimes performing) in a hospital. This past spring, he joined Ariel Pink onstage at Bimbo's in San Francisco, his first public appearance since suffering from a stroke a few years ago.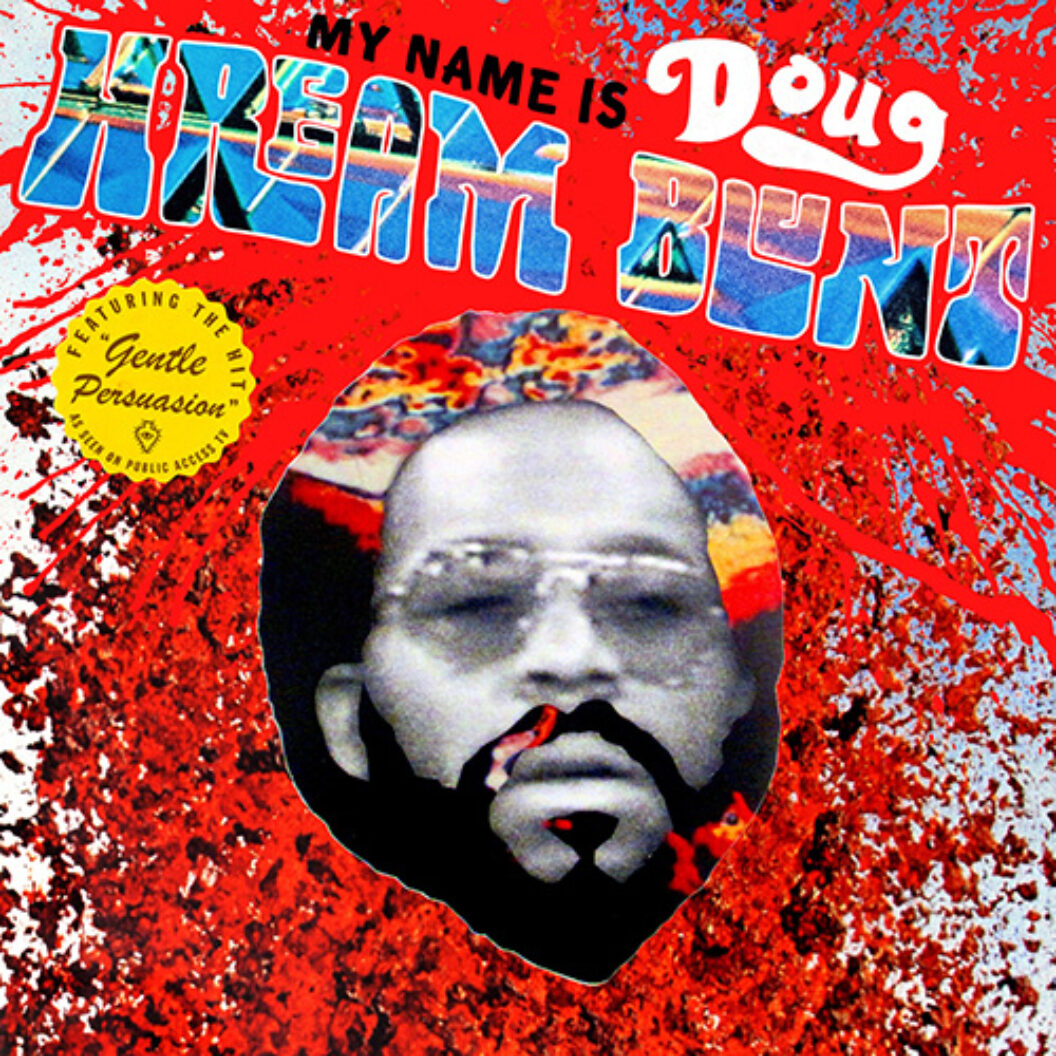 Albert Camus said "a man's work is nothing but this slow trek to rediscover, through the detours of art, those two or three great and simple images in whose presence his heart first opened." For Blunt, those images were likely Jimi Hendrix, Carlos Santana, and a punching bag. The ten tracks that make up the Luaka Bop reissue (the first official pressing) My Name is Doug Hream Blunt Featuring the Hit "Gentle Persuasion" are the sound of Doug and his essence, whether it's the perfectly out of tune bass on the would-be hit "Ride the Tiger," or the prophetic spoken-word introduction to "Whiskey Man." I spoke with Blunt over the phone about the memories of this record's release, his approach to guitar, and his musical beginnings.
Gary Canino Are you currently in San Francisco?
Doug Hream Blunt I'm in Visitacion Valley, right by the airport.
GC You must be happy your record is being reissued. What do you remember about its original release?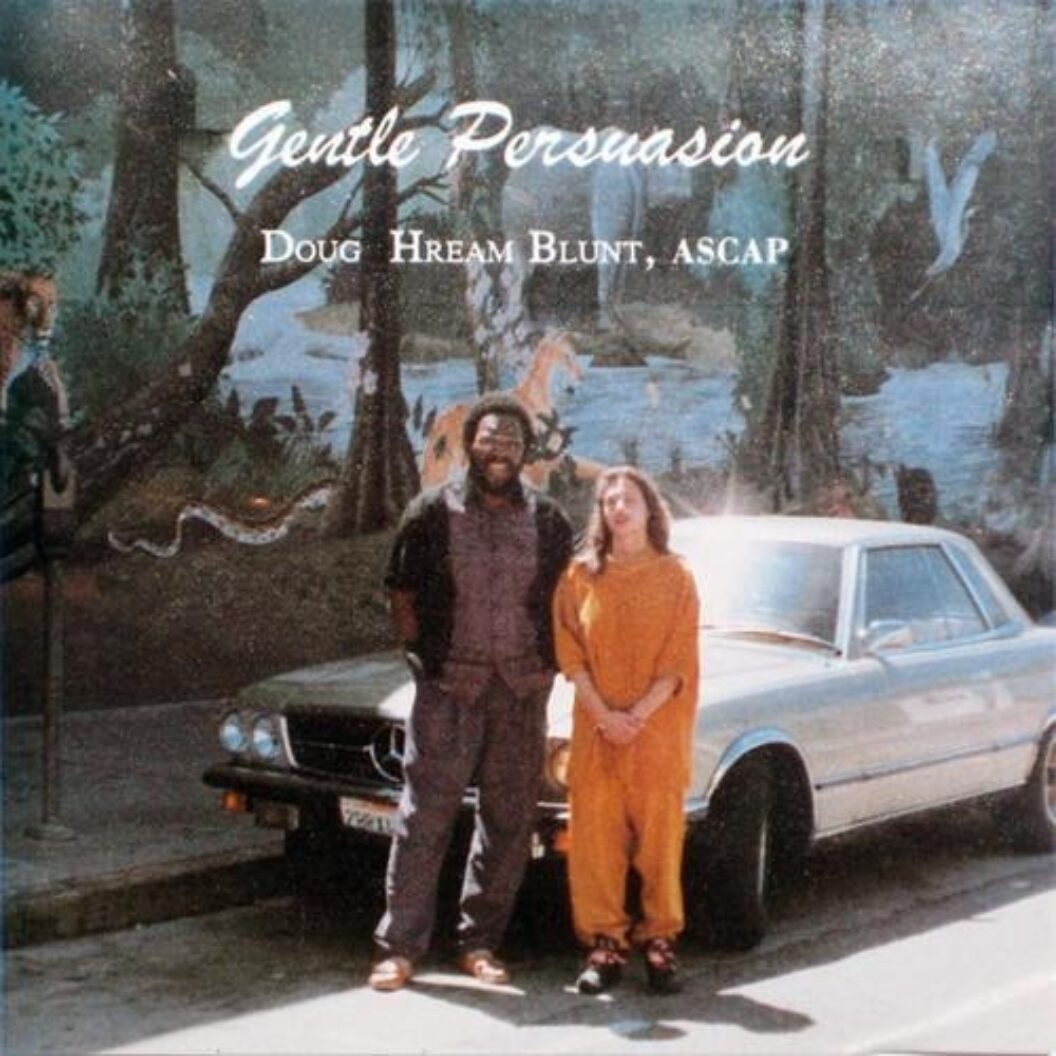 DHB Yeah, it's really exciting. When it first came out in the mid-to-late '80s it was mostly in the Bay Area. I went to a couple of radio stations in California, down the coast to San Mateo, that direction. I sent it out to a few places, but it was just a West Coast thing—that was as far as I could go! (laughter)
GC Did you take it around town at all to promote it?
DHB Besides the radio stations, we did some public-access television, and those were the only places I went to to promote the album. But "promoting," I wouldn't think of it in those terms. I was just being myself. All I wanted to do was play music. And public-access TV was cool with whatever we wanted to do, so we just went on and performed a couple of songs.
GC These days it's a common thing for bands to get lost in the pursuit of promoting their album, rather than focusing on the most important part, which is the music.
DHB Yeah, I agree with that. (laughter)
GC I like how on your record, every song is long, many around five or six minutes. Was that intentional or just the way they came out?
DHB That was intentional. I remember a lot of people were telling me, "Hey, make it three or four minutes!" But that wasn't what I was going for, especially cutting it down after the fact. I did think six minutes was kind of long, but after a couple of people told me that even five minutes was too long, I figured six was just as good.
GC Do you ever listen to longer hip-hop songs that are around five or six minutes long?
DHB I like some rap, but it's not my thing. I like Tupac and Eminem, and those guys are pretty exceptional as far as rap goes. There are some good six-minute rap songs. But I don't care for too much of it today, though some of it is real good.
GC I read that you first learned how to play guitar at age thirty-five. Had you played music at all before that?
DHB Well, I played bongos and congas when I was younger, around the age of twelve. And that kind of carried me through for a long time, you know. I never sung though, but I played and got the idea. My cousin, James Reed, had a pair of bongos, and he gave them to me and my twin brother. My brother had one bongo, and I had the other. We were very young. Together we figured out 4/4, 2/4, and 3/4. My twin brother still writes and plays drums.
GC Were you and your brother part of a big family? Was everyone musical?
DHB There were eight of us! (laughter) Eight brother and sisters. My brother and I were in the middle, and the only ones that really got into music.
GC I really like your guitar solos. I know you're a big fan of Jimi Hendrix and Carlos Santana, but your solos are a bit stranger and less traditional than theirs. What was the inspiration behind them?
DHB When I was young, maybe around eleven or twelve years old, I used to have a punching bag. I would get real speedy. So when it came to music, I always saw myself playing a punching bag. That's just what I do on the guitar.
GC What was your experience like playing with Ariel Pink?
DHB The music company that I work for got me in touch with him. They told me Ariel Pink wanted to do a song with me, so we did "Gentle Persuasion" at Bimbo's. I just sung, I didn't play guitar. That was my first time performing since I had my stroke. I did little things in the studio, but that was my first time performing in front of people in a long time. It felt good, but it was funny performing in front of such a young crowd. I'm sixty-four now, and a lot of people in the crowd were in their twenties. They're kids! They were asking me questions and stuff, about where they could pick up my music.
GC Have you ever listened to Dean Blunt? I always found it was interesting that he took your name, which is seemingly a tribute to you.
DHB Yeah, I picked up one of his albums. He took my name, so I wanted to hear his music! But he's real good, he's fantastic, and I like the stuff that he does. I've never spoken to him, never met him. I'd like to meet him one day.
GC Has your health been improving since your stroke?
DHB Yeah, it's getting a lot better. I have a couple of songs I just wrote, it's hard playing guitar, but I find I can still sing real good.
GC Did you listen to much jazz when you were writing this material? It sort of has that free feel.
DHB I was more into rock'n'roll. When I was growing up jazz was low on my level. Now, I really listen to it. But back then, I was into the bigger guys—Miles Davis. Coltrane's cool, too. That's some heavy stuff. (laughter)
GC Do you keep in touch with your musical partner, Victor? Ever think of recording new stuff with him?
DHB Yes, I do. He's teaching kids, last time I spoke to him. He told me I could come out to his studio anytime.
GC "Gentle Persuasion" has this intense sexual feeling to it, references to "doing the 99," et cetera. How do you think sex figures into music? Were you trying to pick up a girl or were you married at the time?
DHB I've been married three times, so I was probably married when I wrote those songs, somewhere in there. (laughter) Sex seems to play a lot into music, and have a lot to do with it, and always has. Sex has a lot to do with music in general.
GC Do you have any favorite singers?
DHB I like Aretha Franklin and Bobby Womack. Womack—he's real good.
My Name is Doug Hream Blunt Featuring the Hit "Gentle Persuasion" is out now on Luaka Bop.
Gary Canino is a musician and writer based in New York City.