Discover MFA Programs in Art and Writing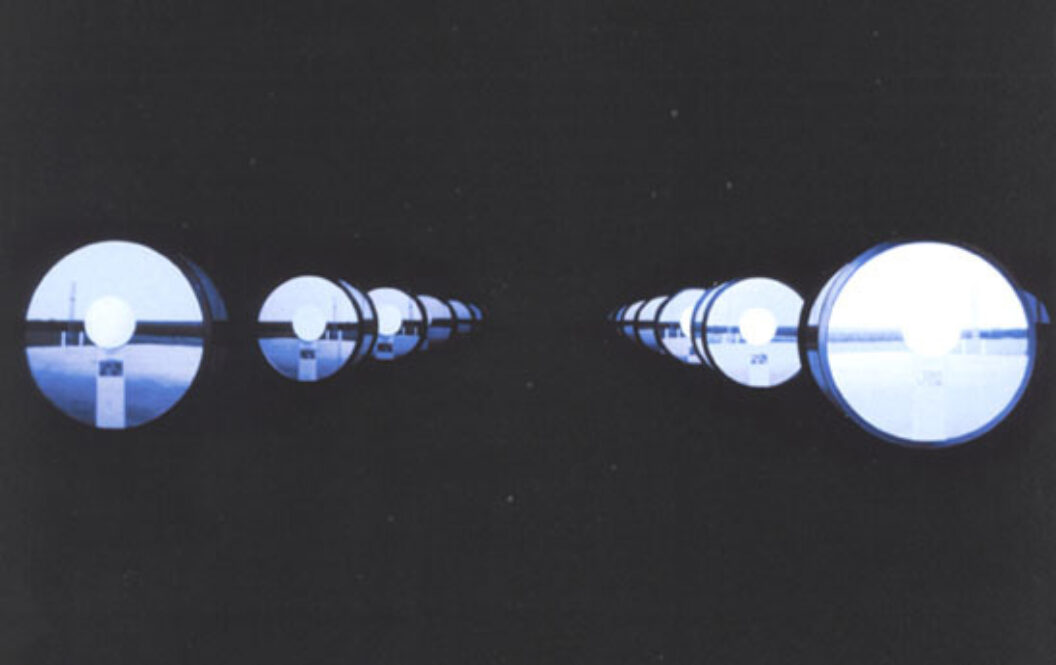 Nearly six years ago, after a long day of wandering Chelsea in a daze, I walked into 303 Gallery looking for a good painting show and instead had my first Aitken encounter. The room was pitch black; videos of a vast desert were projected onto the walls. I lost my perception of space amid the huge distances, as if I were actually standing alone in the dunes. Enclosed by the sounds of pounding drills and roaring tractors—ambient sounds coming from a diamond mine somewhere off camera in that desert—I was spellbound. I have seen a lot of Aitken's work since that day, but diamond sea remains the most inspirational to me as an artist. I stayed an hour and returned four times during the run of the show.
I would come back to this futuristic, humanless, machine-bound landscape years later, in the form of my own abstracted, uninhabited cities fill of swirling machinery and underground tunnels. Unlike Aitken's, however, my worlds were fictional. I wondered about the sense of hyperreality in Aitken's work, the voyeuristic quality of exposing something so secret and untraveled, and the difference between creating a world in paint and shooting reality. Was Namibia so far away and forbidden that it became fictionalized anyway, a distant mythological desert land on which one might project one's own designs?
When I discovered Aitken I had been growing increasingly frustrated with the videos of the day, with their monitors and wires; I felt I had to get through all the hardware before I got to the art. Who has not spent a day in Chelsea sitting on a long bench in the dark, waiting for a video to start over—or worse, on a chair facing a forlorn TV in an empty room? I would sometimes walk in and walk right back out, unwilling to face the forced intimacy of putting on headphones still warm from the last visitor. Aitken changed all that. He remains one of the few media artists who have almost completely transcended the medium. For example, he uses innovative installation methods. In his exhibition last fall at 303, the video new skin was projected on multiple oval screens. The narrative follows a young woman who is going blind as she memorizes her world. And at the Los Angeles Museum of Contemporary Art in 2000, the nine-channel video blow debris was projected in hallways, creating a multiscreen architectural environment.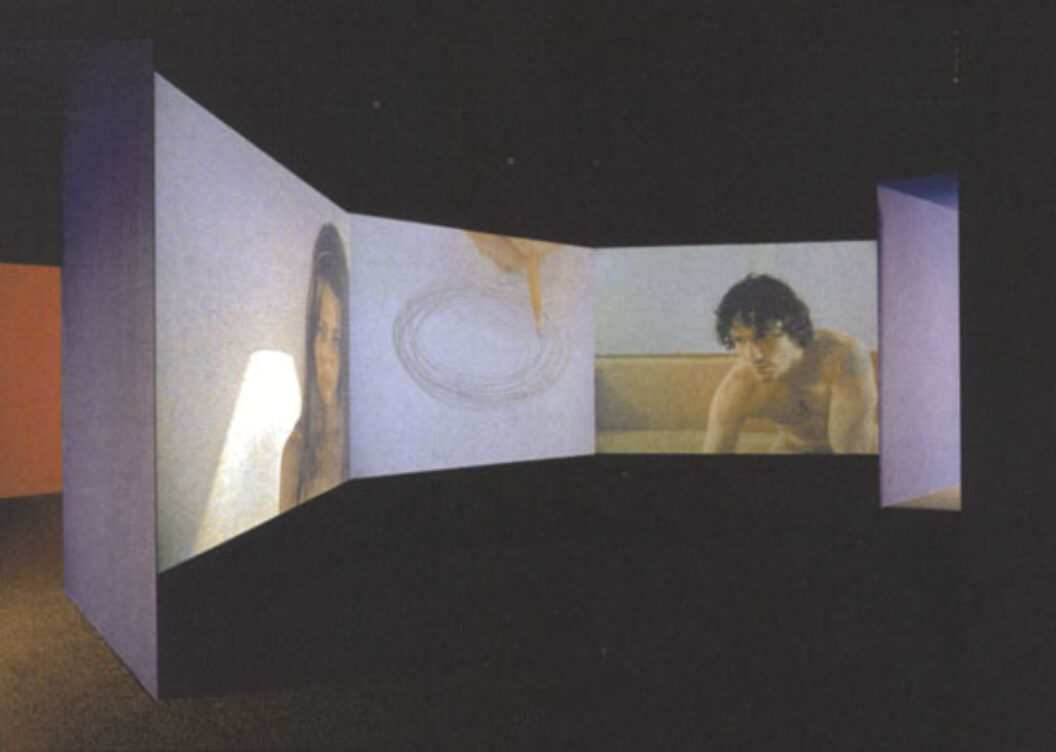 Even though in my own work I am bound to a canvas and the picture plane, I still long for the boundless. Enclosed in the web of New York architecture, the swarm of telecommunications and an artist's income, I seek escape. And I like secrets, which a Namibian diamond mine has more than its share of. Aitken found the mines after peering at maps of Africa and seeing expanses of unidentified space. He arrived to find and film a vast automated entity that had taken over the desert. But in this struggle of man and machine, Aitken has won.
Originally published in
Featuring interviews with Paul Pfeiffer, Pat Steir, Tom Sachs, Marie Ponsot, Steven Millhauser, Meshell Ndegeocelo, David Greenspan, and Neil Labute.