Dori Hadar's Mingering Mike: The Amazing Career of an Imaginary Soul Superstar by Steven Villereal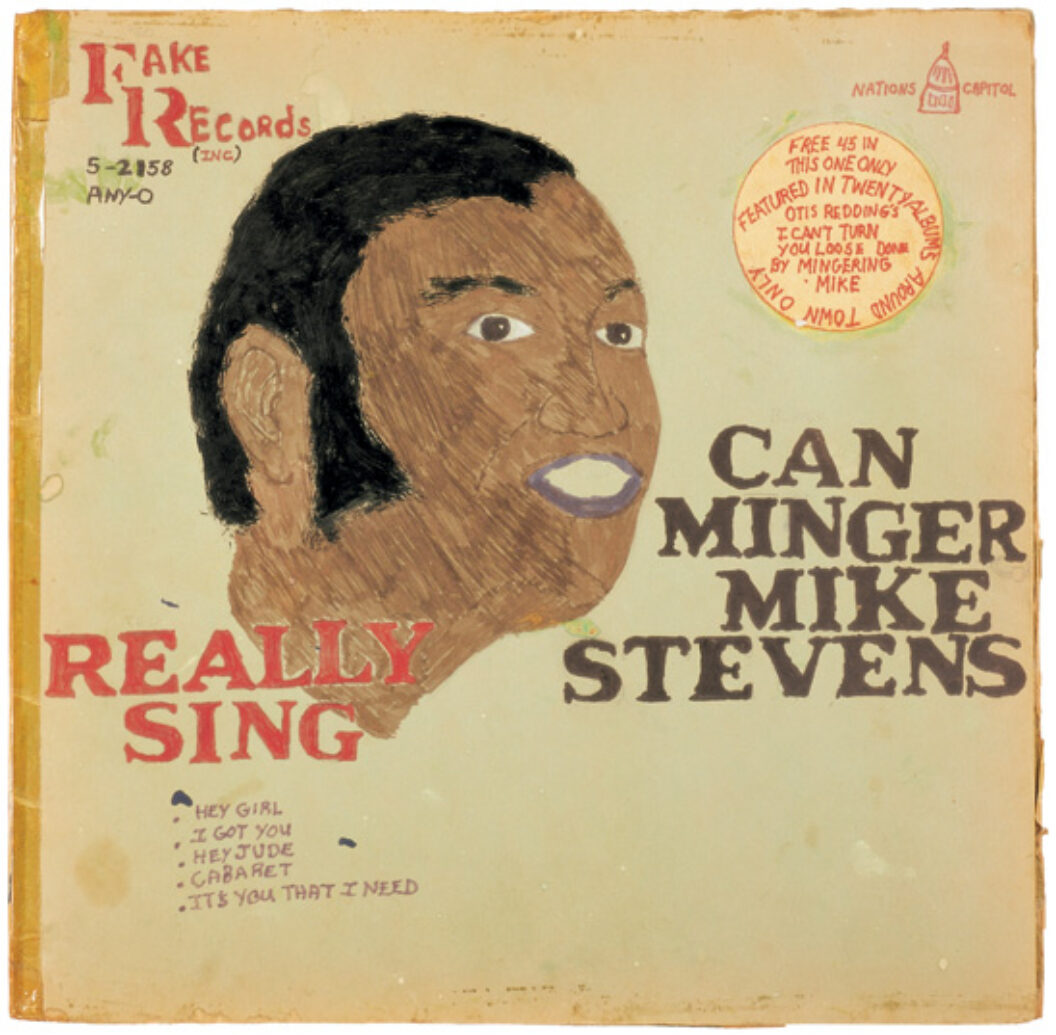 Mingering Mike is a fantastical recording artist whose "author" crafted dozens of albums in the 1960s and '70s. What makes these albums unique is their almost total lack of music. Many of the hand-illustrated album jackets—painstakingly adorned with track titles, lyrics, and liner notes—contain "records," but they're made of cardboard, with drawn-on grooves. Until Mike's albums were unearthed at a Washington, DC, flea market in 2004—then marveled at on the Internet and hailed as "outsider art"—only a handful of people had ever seen them.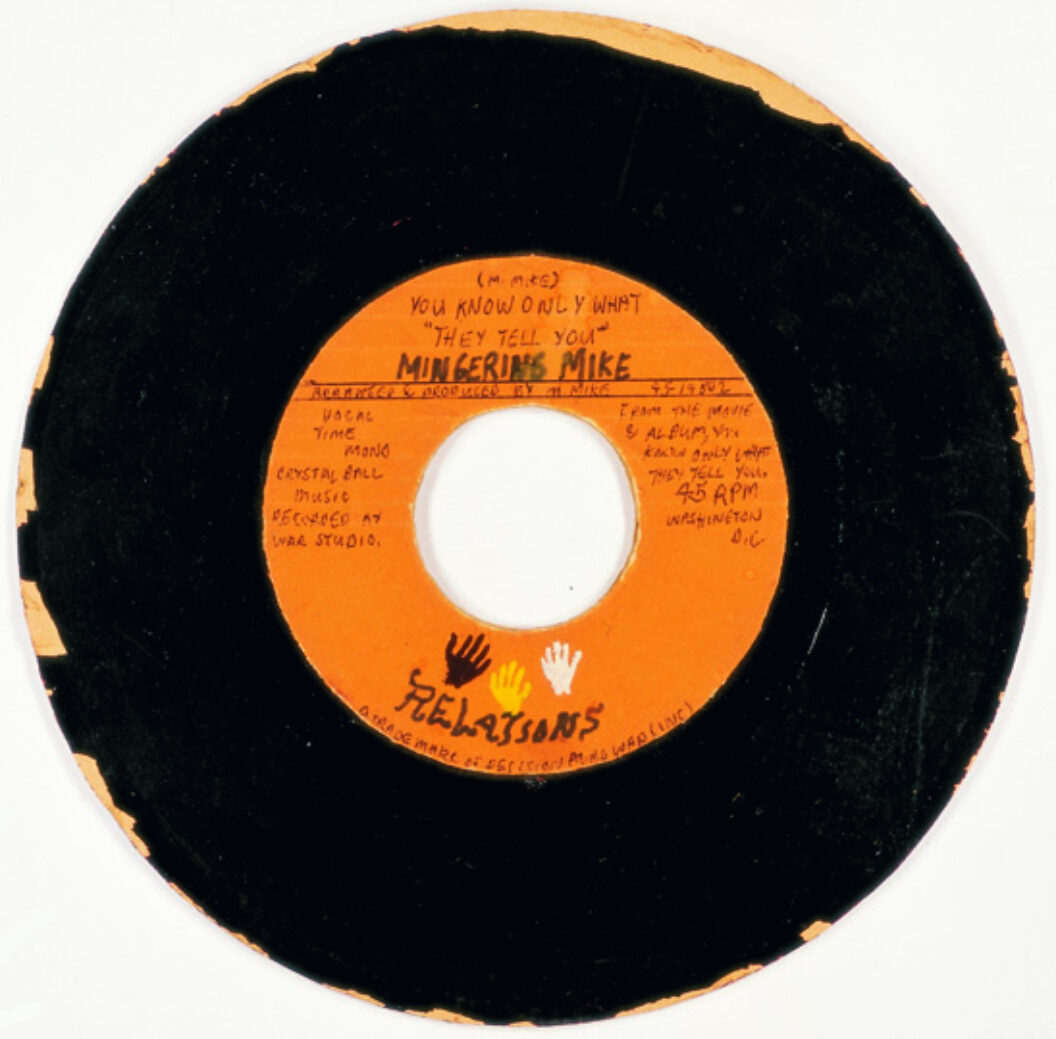 Don Hadar, a vinyl collector, happened across the albums after the contents of Mike's creator's storage rental were unwittingly sold off because of delinquent rent. A criminal investigator by trade, Hadar managed to track down the man behind the fictional superstar (who still lives in DC and prefers not to reveal his real name). The album covers, songs, and records were the elaborate by-products of a soul-obsessed young man's imaginings of stardom. Mike's creator didn't have musical training or the means to make slick studio recordings (the loose tracks he did cut are home-recorded epics that feature DIY percussion and vocalized instrument sounds), but he did cover all his other bases, concocting custom record imprints, fictional fan clubs, and even shrink-wrapping his homemade records and applying price tags. Dreaming of hitting it big, Mike's creator prepared all the graphic trappings so that "if it all came together one day, I'd be ready." Ultimately, the man comes across as sweet, creative, and goofy—he's no scary, Darger-like shut-in.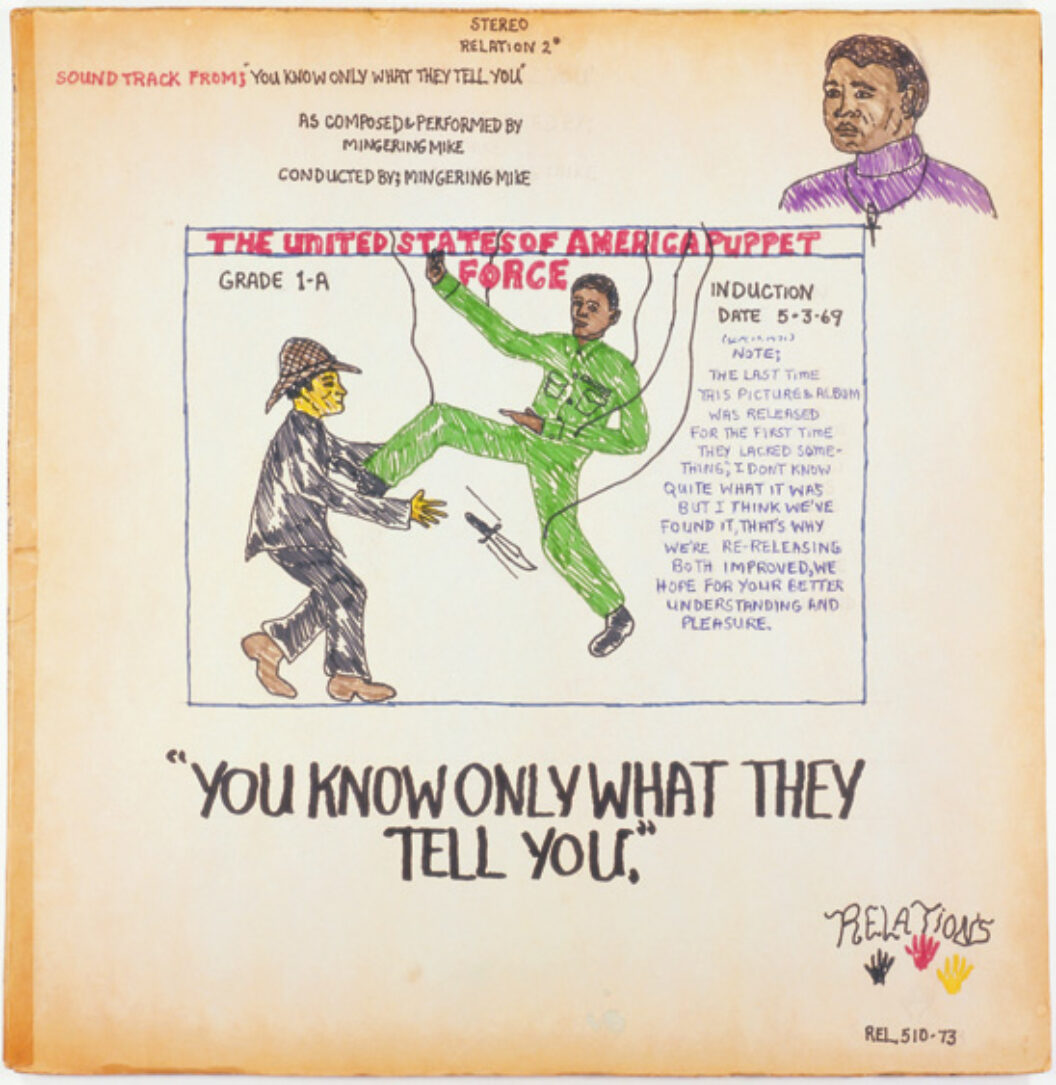 Hadar's 192-page, full-color volume presents the story of the albums' discovery, a brief essay proposing where the work fits within contemporary black folk art, as well as some insightful backstory on Mike's creator, relating the personal trauma he faced when he was drafted for Vietnam and went AWOL. Mingering Mike's fictional star followed a Marvin Gaye-like trajectory from pop crooning to politically empowered cultural commentary, as his creator channeled his disillusionment and growing antiwar sentiment into increasingly radicalized and politically conscious releases by Mingering Mike (such as The Drug Store) or his fictitious colleagues (such as Joseph War's Ghetto Prince). The book does an excellent job of highlighting what it is about Mingering Mike that elicits both pathos and wonderment: the fact that his creator's funny and bizarre hobby-fantasy is as vivid and affective a document of black cultural experience as the soul music he obsessed over.
Mingering Mike was released in January by Princeton Architectural Press.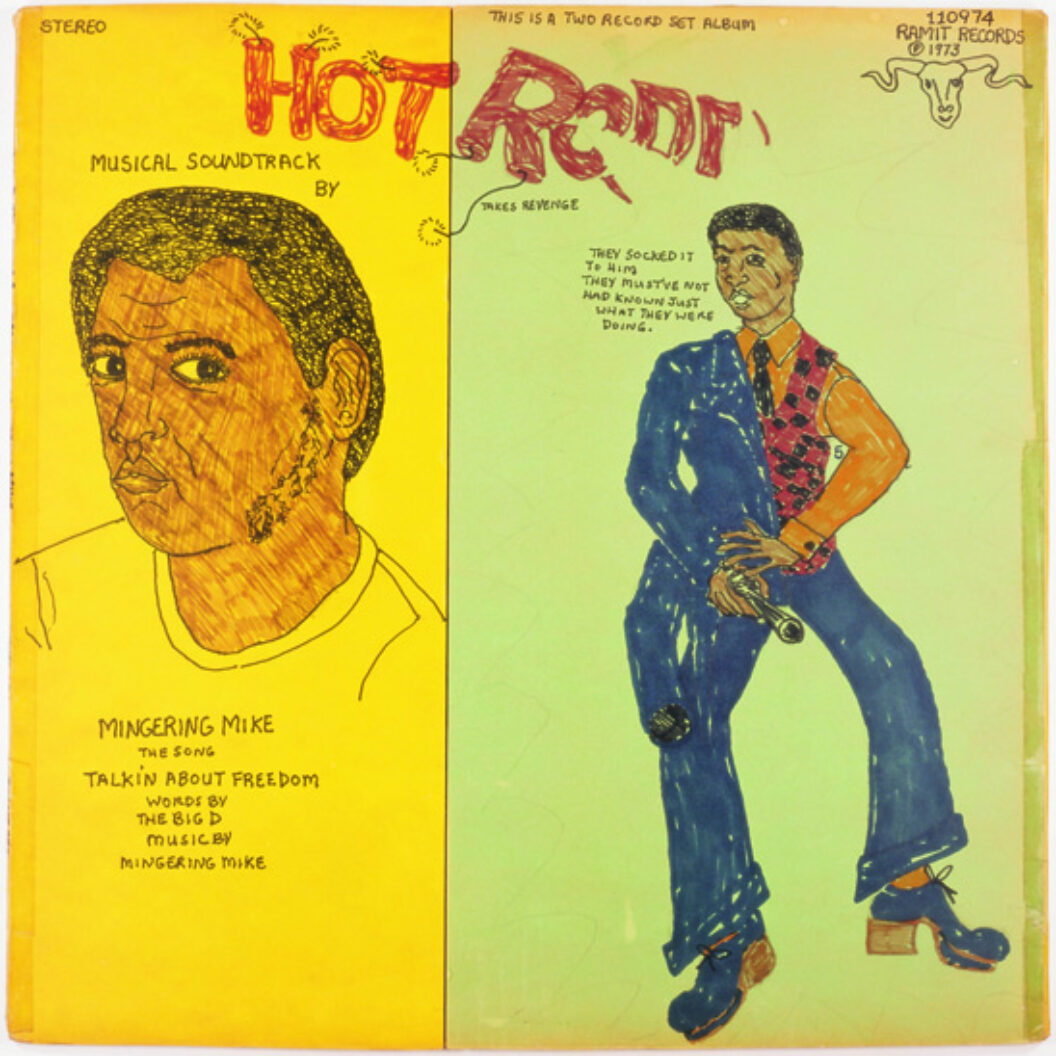 Originally published in
Featuring interviews with Bill Jensen, Robert Polidori, Cristina Garcia, Lore Segal, Mary Jordan, Reinhold Friedl, John Turturro, Sarah Ruhl.