dongghab by Sowon Kwon by Moyra Davey
In paying homage to Ed Ruscha's Twentysix Gasoline Stations, Sowon Kwon's book project dongghab suggests a connection between nascent American postmodernism and violence.

Discover MFA Programs in Art and Writing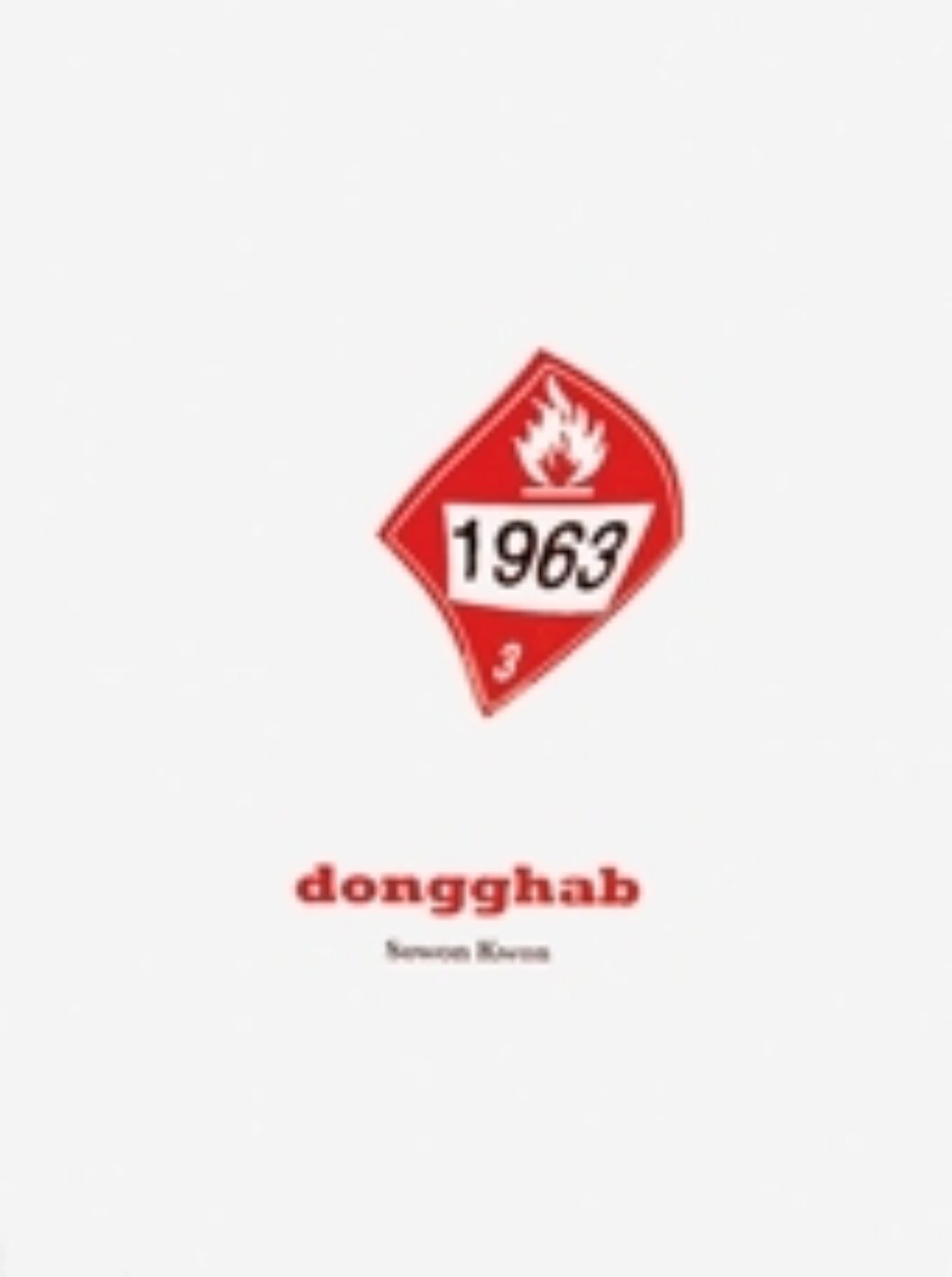 "Lately I've wanted to make some kind of self-portrait … something dead-on and deadpan, that takes stock of me fairly squarely, and moves on."
The above words, excerpted from a pithy, two-sentence paragraph, are how Sowon Kwon introduces her enigmatic project dongghab, a text that began as a lecture at Vermont College of Fine Arts and now exists as a beautifully designed little book that opens in two directions to two distinct but interrelated reading experiences. You can choose your starting point; I began with the illustrated essay that tells us the meaning of the Korean word dongghab ("a social relationship between people who are of the same age") and about a series of coincidences that Kwon pursues and teases out, beginning with the fact that Ed Ruscha's iconic bookwork Twentysix Gasoline Stations was published in 1963, the year Kwon was born.
From there, Kwon takes as a matrix "1963" and "gasoline" and goes on to discover many other social and cultural convergences on the same axes, from Sylvia Plath's suicide by gas inhalation in 1963, to the self-immolation of Vietnamese Buddhist monk Thich Quang Duc that same year in Saigon in protest against the repressive, American-backed regime. The examples range from the dark and murderous (the assassinations of Medgar Evers and John F. Kennedy) to the frankly whimsical and absurdist (exploding cans of Pierro Manzoni's Merda d'Artista). But through this particular highlighting of coincidences, we do end up with a portrait of Sowon Kwon: she is something of a minimalist with a sensitivity to the nuances of typography; she is attuned to the histories of American imperialism and racism; her idea of home and rootedness has more to do with a particular era and its cultural markers than with a place of origin; she has a sense of humor about herself, and a prose style so limpid and precisely crafted you have to read the book a few times to take in the seriousness and import of the social portrayal it offers.
This book has two covers: If you flip "1963 dongghab" over on itself you will read "WHITE OWNED GASOLINE STATIONS," and immediately recognize the color and font of Ed Ruscha's titular Twentysix Gasoline Stations. Eleven similar locutions in the same bold, red typeface follow inside: some, like "SAIGON IMMOLATION," I recognized immediately; others are more cryptic and send you back to the essay for decipherment, providing, in a sense, an efficient thematic recap of its central motifs. Kwon has ended that essay with David Hammons's advice to artists about the laborious process of sloughing off clichés in order to arrive at "brilliancy." dongghab shines in both its incarnations: in the pared-down, ludic twists of its prose, and in the poignant, structural rigor of a series of artworks that pay homage to Ruscha but also implicitly suggest a connection between nascent American postmodernism and violence.
Moyra Davey's photographs and videos showed at the Kunsthalle, Basel, in 2010.
Originally published in
Featuring interviews with Clifford Owens, Eve Sussman, Lisa Yuskavage, Sanford Biggers, Geoff Dyer, Kenneth Goldsmith, Neil Michael Hagerty, and Peter Eisenman.