A Note from Founder and Editor in Chief Betsy Sussler
Sustain BOMB with a tax-deductible gift in 2019!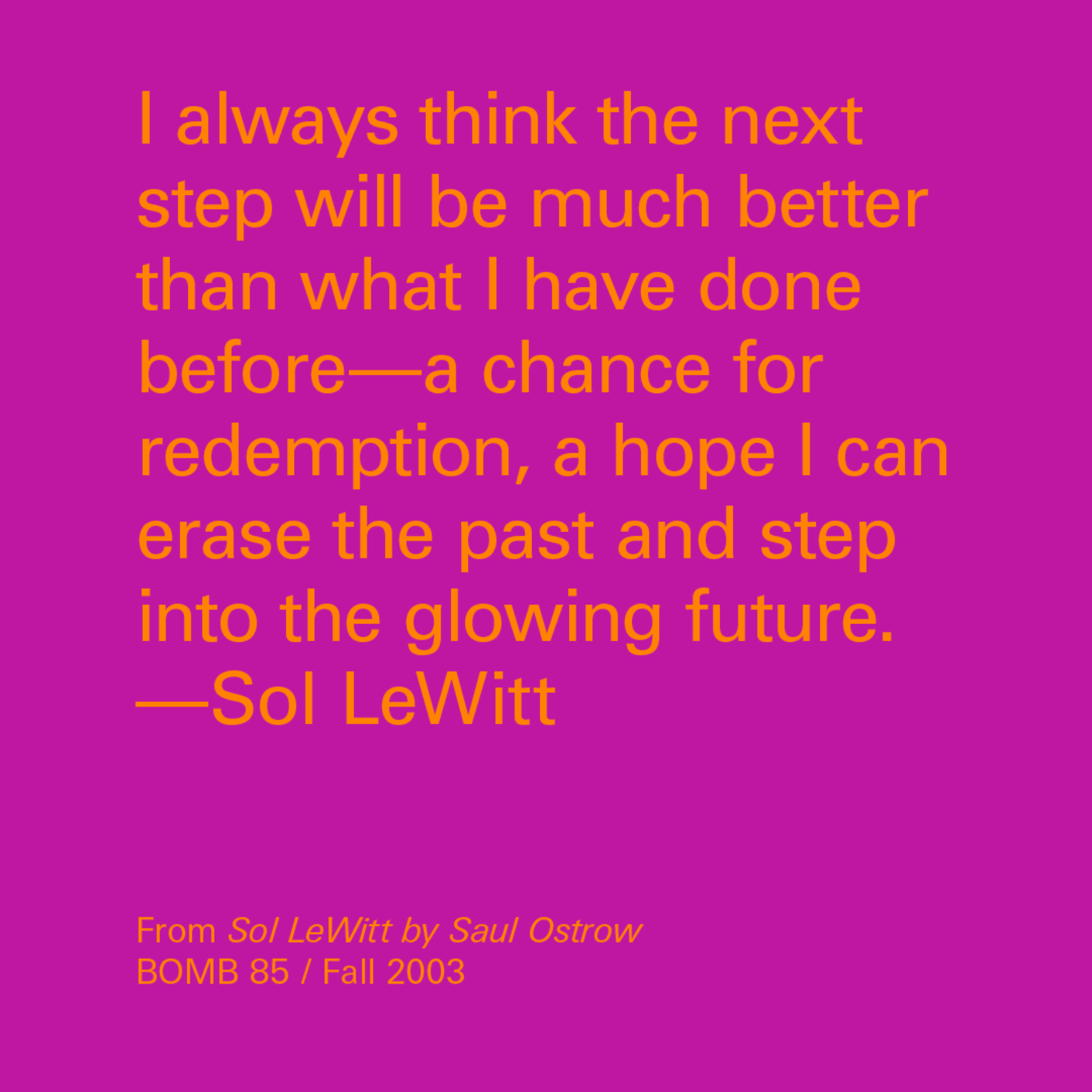 Dear Friends,
Thank you for your support of BOMB Magazine. At a time when authentic communication is the exception to the rule, BOMB rules! I know that our readers deeply value BOMB's unique and epic take on art-making.

For thirty-eight years BOMB has delivered the artist's voice—transforming lively dialogues into essential exchanges about the creative process. Today you can access 8,500 primary documents from 7,500 artists and authors in BOMB's online archive.
I hope you will consider making a gift to BOMB in 2019. Your participation as a valued reader and a donor are crucial to keep the conversation going! Thank you.
Best wishes,
Betsy Sussler
Editor in Chief