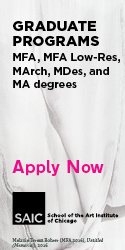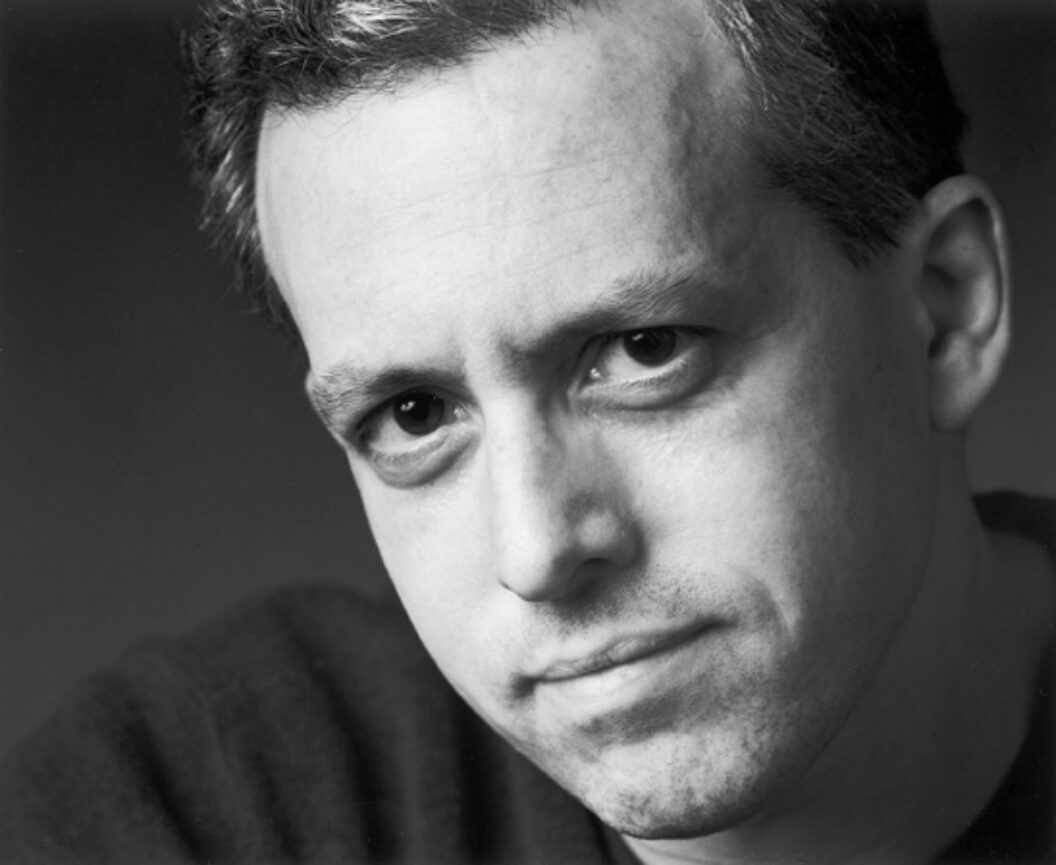 I first met Donald Margulies at Sundance in the 1980s. An early play, What's Wrong With This Picture?, was workshopped and given a fine reading. It has remained for me a play of great boldness and beauty. I think of it often with affection and some regret, as many of his other plays—all wonderful—achieved the success that theatrical chance denied it. At the same time, I admired this stubborn artists refusal to temper his unique visions. He shook off his setbacks, as you will learn in the following interview, and stuck to his work. His plays are often dark, always mature, and sometimes frightening. He never ever dilutes anything for popular acceptance. He is always pursuing the deeper realities of life—his, yours and mine. A play like The Model Apartment will shake you to the bone, as much as Found a Peanut will delight you, and Sight Unseen will fascinate and confound you. He is a playwright who has earned, the hard way and the right way, his position as one of the very best to emerge in our theater.
Author of many plays and screenplays, Margulies won the Pulitzer Prize last year for Dinner with Friends.
Romulus Linney Found a Peanut. Your first play?
Donald Margulies No. It was the first of my plays to be produced Off Broadway, at the Public Theater, in 1984. I actually started writing plays some years earlier, when I was in art school.
RL Really.
DM I was a graphic design major at Pratt Institute in the early seventies, when I started to itch to write and read; and it wasn't the place to be if I had those inclinations. At that time Purchase was starting up as a liberal arts college, so I transferred schools.
RL Albert Schweitzer in his book about Bach says inside every artist there is often another one.
DM Really?
RL Yes, often hidden. He thought inside Bach was also a painter, who saw music, which is why his architecture's so great in the fugues and all. Very often, somebody starts out one way and ends up another. There's a hidden artist inside.
DM That was true with me, growing up in Brooklyn, where I was adept at drawing from a very early age. It seemed to define me and give me an identity I might not otherwise have had. But then writing became a guilty pleasure, because visual art was something I could more readily do. When I started writing plays, it felt as if I shouldn't be doing that. It seemed I was betraying my art.
RL Was that a good thing?
DM It was something I had to do.
RL Something you feel guilty about but can't help.
DM Right.
RL How did you get to the Public Theater?
DM I was commissioned to do a Delmore Schwartz story for the Jewish Repertory Theater. The story I chose was In Dreams Begin Responsibilities, which inspired—
RL Luna Park.
DM Right. Which became my New York debut in '82. Shortly thereafter I had a play produced by the Theater for the New City. I was gradually building a reputation among literary managers in the New York theater scene. They were reading my work and responding with more than just a form letter in response. In 1983, Jewish Rep produced a play called Gifted Children, which was my first produced full-length play.
RL I don't know that one.
DM I haven't had it published. But I was building this slowly simmering Off-Off-Broadway reputation. Gail Merrifield Papp loved the play and gave it to Joe.
RL Well, that she could do, since she was married to him.
DM Exactly. She was the conduit to Joe Papp for many people.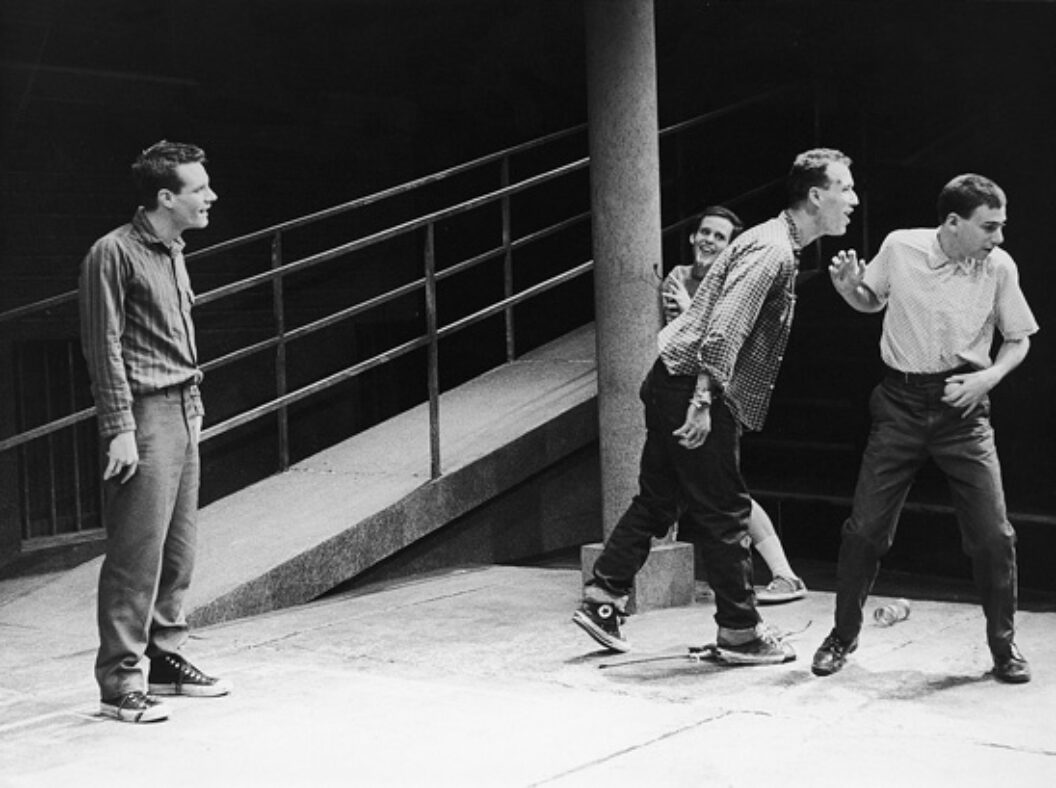 RL So once Found a Peanut got done at the Public, you were on your way?
DM It wasn't a steady trajectory, but it gave me a sense of arrival.
RL It's funny in New York. It takes the city a while, but if you are steady at it there is a sense, in this unruly and cynical profession, that there is something there.
DM Perseverance is the key. But then I had the misfortune of being reviewed in the New York Times too early. And for the wrong play, The Gifted Children, which my wife has observed was a template for Collected Stories, which I wrote ten years later.
RL Your wife is a physician. An internist?
DM A general internist with a special interest in geriatrics. Lynn has been a doctor the 15 years we've been married; we've been through several lifetimes together since we met 23 years ago.
RL Doctors and writing, Chekhov and Maugham and Schnitzer—
DM (laughter) Right, exactly.
RL I'm sure she's a great help to you.
DM She is. So the Times came to see this misshapen early play of mine and was extremely disrespectful of it. I was 29. I was in a make-or-break situation. On the cusp of 30, I was ready to emerge. And my next play, Found a Peanut, could've and should've done that for me. But I was pummeled twice in the space of six months.
RL Ow.
DM And I had a third play coming up six months later at Manhattan Theatre Club, What's Wrong With This Picture?
RL My favorite play of yours, as you know.
DM So I was feeling quite vulnerable at that point. Three times out, I would have to go to Hollywood or something. I wasn't going to be making it in this business, certainly not in the New York theater.
RL Let me interrupt you for just a second to say, Pay attention, out there, aspiring playwrights. This is a man who has one of the finest careers in the American theater right now. He won the Pulitzer Prize. But take notice of the hard knocks.
DM The oldest story. But if there's anything people can take away from my story or your story, so many of us who've actually stuck to the theater, it's this: there is a myth about what arrival really means. I know, because I have arrived so many times.
Both (laughter)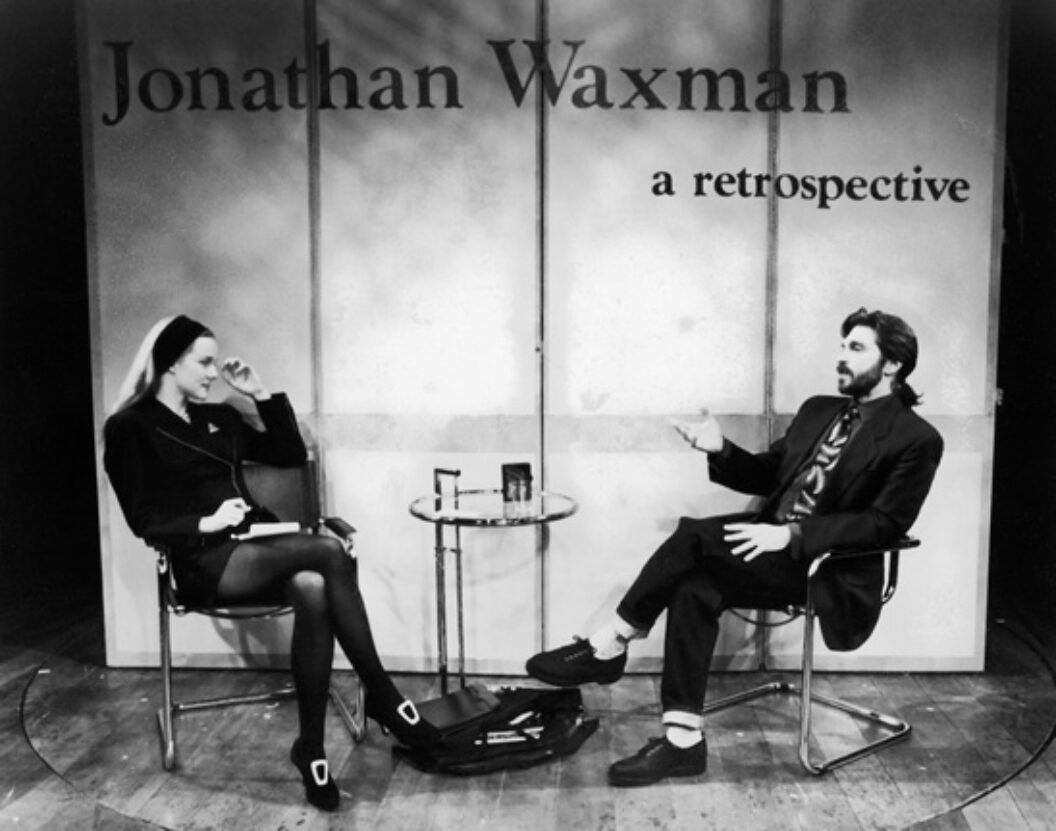 DM Within the course of one season, I'd been burned twice in the Times. What I did then was something I think few playwrights do. I exercised my prerogative, and didn't officially open the third show.
RL I remember that.
DM I didn't invite critics. It was a controversial thing to do. It might in fact have saved my career.
RL Because there was later a great production at Jewish Rep, right?
DM There was, a short-lived one. It did get good reviews, and there were things about it that I liked. And then it followed the fate of so many successful Off-Broadway plays that are then optioned, it took four years for it to be remounted and by the time it was remounted, it was a completely different animal.
RL Have you ever had productions where you liked everything?
DM (laughter) Found a Peanut. For me, a total pleasure. From moment to moment, the coalescing of acting and design and direction and music, I loved it. And casting. Well, you know the experience of auditioning actors for your work. All the actors coming in rapid succession, and the work sounds like crap. (laughter) And you think, Oh God, this is so banal, so awful. And then someone comes in, and suddenly you're sitting up and it's as if you're hearing it for the first time. I experienced that with Laura Linney, coming in to audition for Sight Unseen. I thought, my God, who is this young woman?
RL (laughter) My daughter.
DM So it does happen.
RL A question: I don't know where we find what Henry James called "germs". You pick one up somewhere and I guess get sick from it, and it turns into a novel or a play. My feeling is that it comes from something deep in our unconscious past that intersects with something that's just happened to us in the present. Do you know what I'm talking about?
DM Oh, I absolutely do. I firmly believe that in middle age, our childhoods are inescapable. They are with us always.
RL Forever.
DM They form our worldview. They give us a frame of reference to either rebel against or to embrace or to question, or whatever. One of the fulfilling things about having a body of work and being somewhat prolific is that I find the same themes always interest me. I'm just finding new ways to approach them. I take great comfort in reading Faulkner. Here he is, selling the same land over and over, and always coming up with rich, new insights. But it's the same piece of land. As I was evolving as a writer, I kept thinking, I have to try something different, go someplace else, but the more I stayed within my own world, the more I was true to myself and to the world that I saw and didn't try to impose notions on what I should be doing next. That has served me very well. But I do think every writer goes through a period of needing to come to terms with that.
RL Everybody has to figure it out for themselves.
DM And it's not something a young person always understands.
RL They often think it's something they need to learn, some kind of secret somewhere. School's going to give it to me. Theaters going to give it to me. They have to find it deep within themselves and give it to themselves.
DM That's right.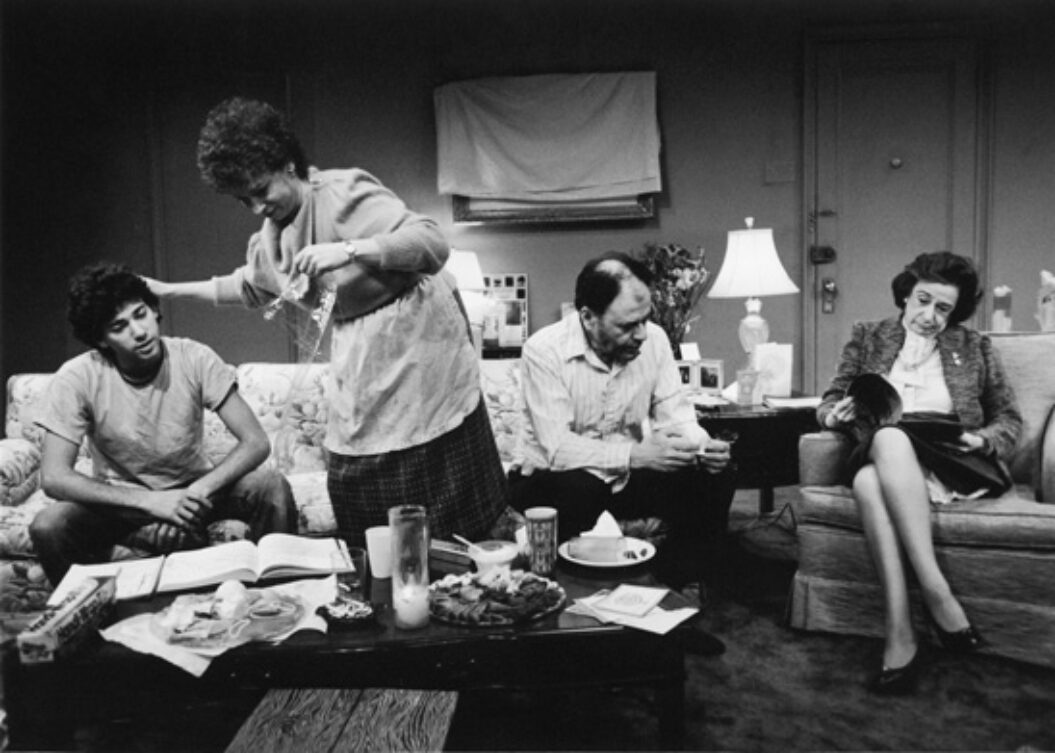 RL You talked about Faulkner. What other writers…
DM At Yale, where I teach, I tend to have my students read plays that have inspired me as a writer over the last 30 years. Plays that I can talk about with fervor. It's really a wide range: Betrayal by Harold Pinter, Glengarry Glen Ross by David Mamet, Six Degrees of Separation, John Guare's play, and Wally Shawn's Aunt Dan and Lemon.
RL I love that one.
DM It's a terrific teaching tool because Aunt Dan is such a reprehensible figure.
RL It's very challenging, what theater should be. A Long Day's Journey Into Night. Bang, bang. (laughter)
DM Whenever I'm starting a new play, I reread Our Town.
RL My first play was Our Town, watching my mother play Mrs. Gibbs.
DM Is that so?
RL I was a little kid, I'd brought two chocolate cupcakes to eat during the performance so I wouldn't be bored. And there's my mother up there, and I just watched it.
DM How old were you?
RL I don't know, five, six, something like that. We got to the death scene, and there's my mother dead, and I started crying on my cupcakes. I was so completely destroyed by the beauty of it, but it was my mother. People talk about that play being sentimental—that last scene is about as sentimental as a pickax.
DM I agree; I adore that play.
RL What's important is that we're not afraid to say that.
DM What do you mean?
RL That Our Town is a great play, that Tchaikovsky is a great composer.
DM Oh, hell, is it not cool to say that Our Town is a great play?
RL Our Town is denigrated sometimes.
DM So many of us were fed hackneyed high school productions of it when we were too young. When I was old enough to appreciate it as literature, I marveled at how experimental, sophisticated and modern it is. I've been asked to write an introduction to a new edition of it.
RL No kidding? Wilder said an interesting thing once, that he writes because he's read everything and he needs to find something new.
DM You've been doing some adaptation lately.
RL Yeah, a lot.
DM And do you find that that's cleansing?
RL Well, there are two kinds of adaptations. One is a love affair and the other is a marriage, for me. And the marriage is the one where you're very faithful, like Ernest Gaines's A Lesson Before Dying. And then others are love affairs, where you feel like this isn't going to last, but I'm going to let go and have a fling, and that's usually with work in the public domain, so that you can do what you want with it. I always make sure that it's clear how much I respect the work, but I feel free to go ahead and do things with it. I've done a story that way, and an Appalachian adaptation of Ibsen's Peer Gynt that I was faithful to, but on a platform without many stage effects.
DM I've just done an adaptation of a Yiddish classic of Sholom Asch's called God of Vengeance. It began as a commission for Arvin Brown when he was still the artistic director of the Long Wharf. It's this incredibly modern play from 1906 that was part of the Yiddish canon for many years, about a Jewish brothel keeper whose daughter, unbeknownst to him, is having a love affair with one of the girls in his stable. It's an amazing piece about faith and hypocrisy, except that it was in a very musty, clunky three-act form. So I've completely reinvented it, as you were describing. It's more mine, actually. We're going to do it at Williamstown this summer.
RL Wonderful. 1906?
DM Yes, 1906. I've reset it in the Lower East Side in the twenties. It's become a play about American values, the American dream, immigrant culture, and it's a bigger, more urgent play now.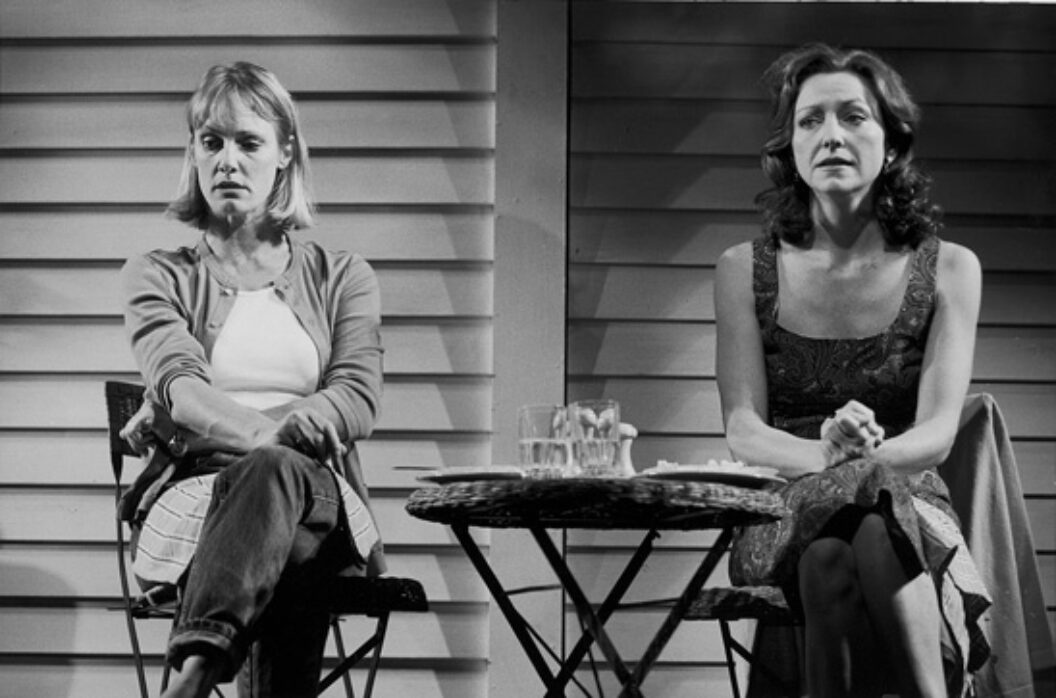 RL Tell me about Dinner with Friends, which won the Pulitzer. It's been done in Paris as a film. It's a play about two marriages, one couple breaking up, and the effect on the other. The people in the second marriage have been taking it for granted that fidelity will last forever, right?
DM Right.
RL At the end of the play, they face the fact that time changes all things. You either change with it, or you don't. And if you don't, you can be broken by it. Is that more or less…
DM I think that's accurate. Dinner with Friends is a play I obviously could not have written earlier in my life.
RL No, it's a mature play.
DM I had to have lived in order to write it. It's a testament to my marriage that I was able to go hand-in-hand with my wife through the very dark caverns of this play. We would have a particularly salient argument, and when the smoke would clear, I would ask her, Can I use this in the play? (laughter) And she always gave me permission. I could not have written it without her. She helped give me the courage to write it.
RL The night I saw it, big audience, lots of people, and you could have heard that pin drop. No coughing. No stirring. A rapt audience, completely melded into one creature. Absolutely intent, and so swift, getting everything fast. Because the play moves so quickly, and a lot of things happen. The audience was with it because they were watching themselves up there.
DM I think that was one of the reasons the play worked commercially as well. People seeing the play were having the rare experience, it turned out, of seeing aspects of their own lives on the stage. Maybe that was more common in the heyday of Broadway plays. I think television has more or less claimed that, because it's become so commonplace. For theater to simply delve into the dark places of domestic life, strangely enough, is now an unusual thing. I think the audience honored me with that distinction.
RL Because you treated them like mature human beings. You weren't saying everything is going to be okay, you were saying life is damn hard.
DM There are no pat answers. Theres a sense of terror that permeates the play.
RL Since the couple who get divorced later remarry, right?
DM Right.
RL And for both man and wife, you get the feeling, it was the right thing to do. But then, where does that leave the other couple? You're not passing judgment. Everybody in the audience understood that.
DM Everybody's experienced it in one form or another. In previews, an 18-year-old young woman came up to me, devastated. I was surprised it had affected a young person so deeply. She told me, Now, I understand why my father left.
RL Gee.
DM I heard a man at intermission, as he was putting on his coat, say to his friends, Look, this is too close to home, I'll meet you afterward. I'm getting out of here. I saw that as a sign of the plays potency. Not that I want to drive my audience away. But that it was close to the marrow.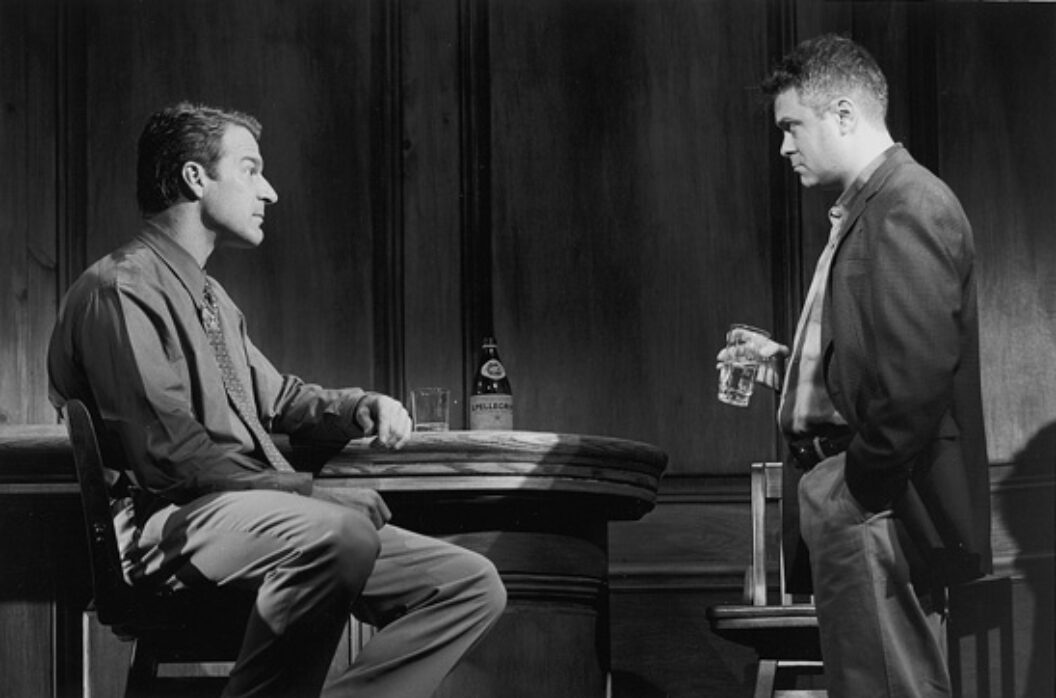 RL Looking back?
DM In looking back over the work I've done in the last 25 years or so, when I read certain passages I still take pleasure in, I realize that those sections that work always worked. They were the product of a single day's imaginings. Trying to meet that level is what the other work is about. I remember that passage or that page which I love to this day. I never changed a word of it. Every other day of my writing life is about trying to reach that level of inspiration.
RL Anything personal? The exciting thing about this interview, readers, is that I am talking to a playwright who is in full command of himself. He's still young. He's healthy. He's mature. He has evidently a wonderful wife and son and a fine family life. All these good human things going. And I get the feeling—in a kind of outlandish image—that this is a racehorse really hitting his stride, and God knows what he's going to do in the next 30, 40 years.
DM Well, that's an awesome thought, 30 or 40 years.
RL Just take them one at a time. But don't you feel it?
DM Yes. Dinner with Friends felt like an acknowledgment not only of that play, but of the fact that I had been kicking around for so long. People who suddenly tune into me and my work say, Wow, you have all these plays? Yes, I do.
RL (laughter) Where have you been all this time?
DM I say, you're tuning in late. I'm hardly an overnight success. The joke is that I felt successful all along. I really did.
—Romulus Linney is the author of three novels and numerous plays, including The Sorrows of Frederick, Holy Ghosts, Childre Byron, Heathen Valley, 2 (winner of the National Critics Award), Sand Mountain, and Gint. His honors include an award in literature from the American Academy of Arts and the Dramatists Guild of America. Signature Theatre Company devoted its 1991-92 season to producing five of his plays, four of which he directed. He teaches playwriting at New School University.
Originally published in
Featuring interviews with Petah Coyne, Glen Seator, Ben van Berkel, Reynolds Price, Dubravka Ugresic, Michael Haneke, Donald Margulies, John Zorn