Discover MFA Programs in Art and Writing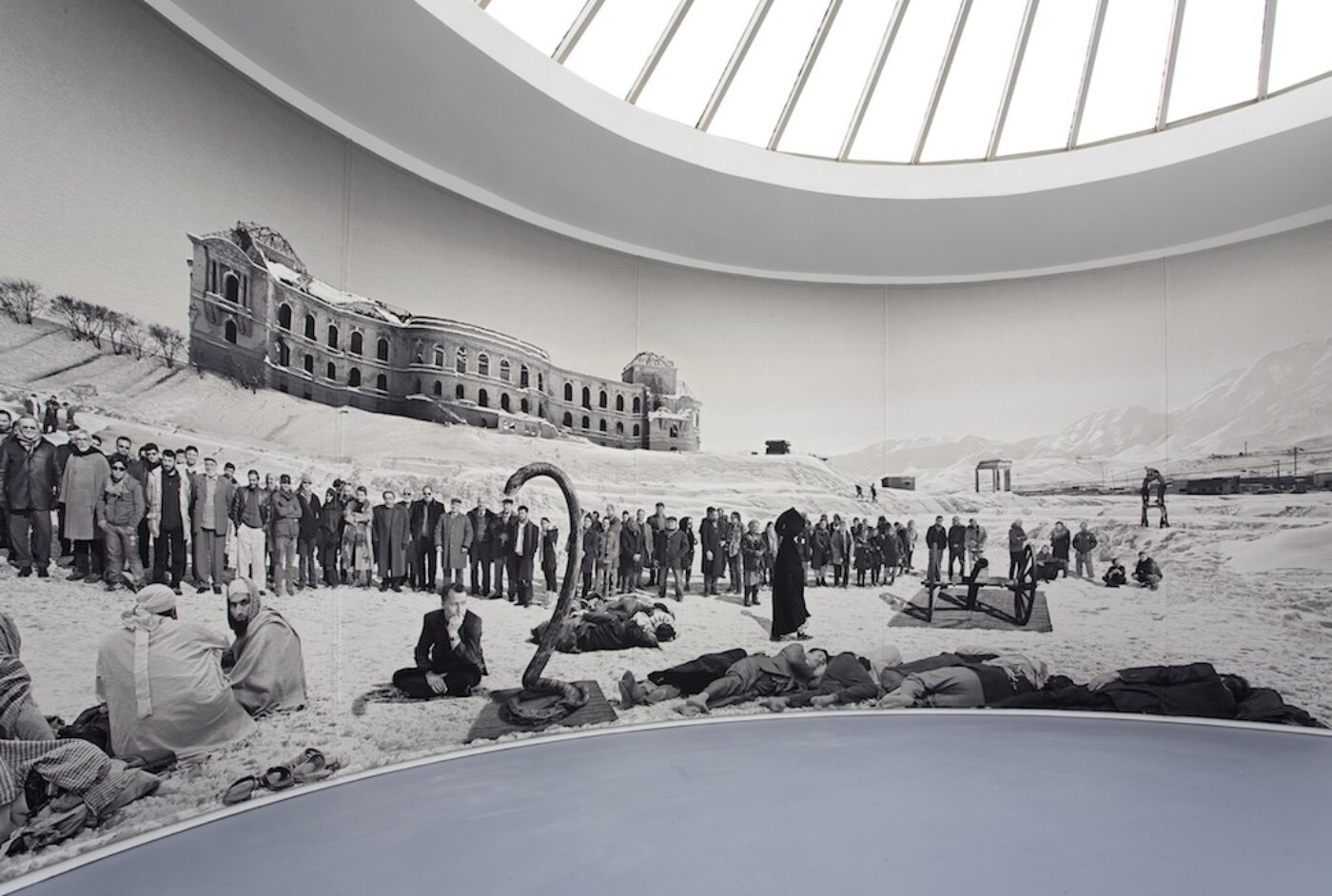 Is this a new paradigm for exhibition practice? A move away from the nation-building roots of well-orchestrated world fairs, public museums, and international biennials? Or is this simply more expansionism, maintaining the competitive advantage over other art world events? dOCUMENTA (13) is conceived as palimpsest: merging art and life, accumulating ideas and awareness through a variety of cognitive means and interdisciplinary events, exploring not only ways of seeing but also patterns of thought: all possible means of engagement among over 300 participating artists, writers, musicians, scientists, activists, and collectives. No one is gilded with celebrity status, no single venue is more important than another: a non-hierarchical and non-deterministic layout. The difficulty lies in the discrepancy between possibility and actuality; a wide selection does not guarantee kismet. As with friendship, so with art: the relationship can be muddled by distraction. For all its stimulation, I began to consider dOCUMENTA (13) as a case of when-too-much-is-not-enough, when 100 Notes—100 Thoughts over 100 days would have been just fine with 100 artists.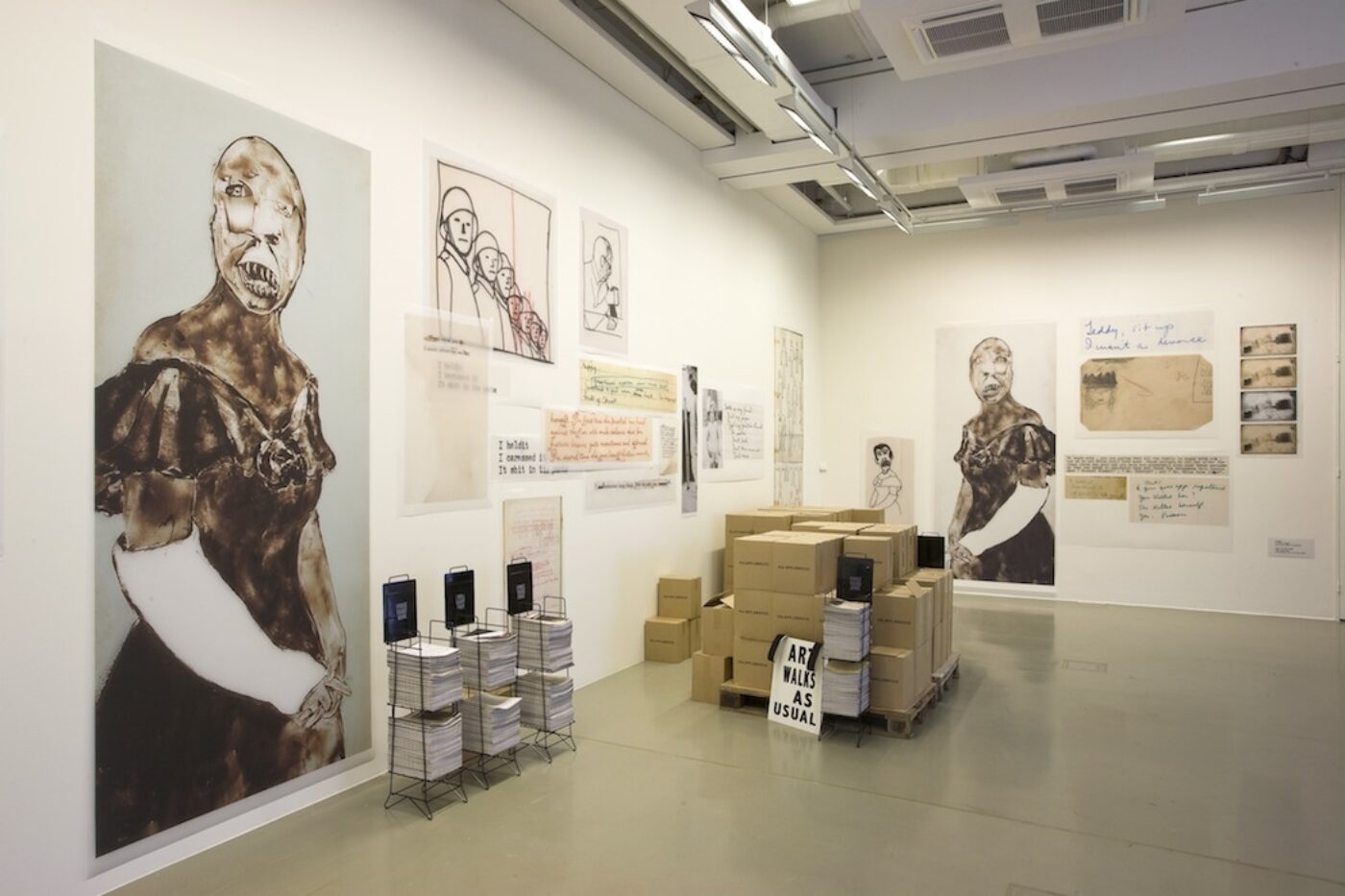 dOCUMENTA (13) is about the immediacy of experience, yet it is replete with mediating texts from the over 500-page guidebook to the 100 Notes—100 Thoughts, published as pamphlets in the year leading up to the exhibition and then collected in the Hatje Cantz publication The Book of Books. Artistic director Carolyn Christov-Bakargiev has made her notes, a statement, and an essay of intent available to the public. Although reputedly skeptical of words, she opens the exhibition in visual vacuity, directing us instead toward a document. The large square foyer of the Fridericianum—the starting point for any documenta viewer—is empty; so too are the long vast halls to the right and left. A soft breeze—a barely discernible intervention by conceptual artist Ryan Gander—draws viewers toward a solitary display case containing a painfully honest and self-deprecating letter of regret from artist Kai Althoff, who withdrew from the event. This is the heart of dOCUMENTA (13)—an open conversation—and behind in the Rotunda is the brain—a miniature curatorial indicative of the historical connection of documenta to the trauma of war and the recuperative power of art.
Indices of the wounds of history are displayed on all three floors of the Rotunda. On the first floor, tapestries by Norwegian artist Hannah Ryggen, which once hung from her window in open defiance of the Nazi occupation of Norway, solemnly condemn the contemporary curtailment of human rights. Etiopia (1935), her angry protest against Mussolini's invasion of Ethiopia, was displayed at the Paris Expo of 1937 along with Picasso's Guernica but, unlike Guernica, Etiopia—a domestic tapestry with a subject beyond Europe—did not become part of the collective consciousness (see Marta Kuzma, 100 Notes—100 Thoughts No. 067).
One floor up from Ryggen's works, another tapestry, commissioned and produced by dOCUMENTA (13), wraps the entire semi-circular surface of the room; its twin occupies a similar crescent in the Queen's Palace, Kabul. The images digitally collaged into the Kabul tapestry represent the dOCUMENTA (13) staff clustered throughout the Karlsaue park, while its counterpart in Kassel is made up of images taken during a 2012 banquet in the Bagh-e Babur Gardes, which was attended by representatives of the Ministry of Information and Culture, archeologists, workers, journalists, and intellectuals. Set against a background of snow-covered ruins, this panorama is as curious as its title, Of what is, that it is; of what is not, that it is not 1. Protagoras's quixotic self-reflection of man as the measure of all things is relayed by the Polish artist Goshka Macuga, the creator of this tapestry, with a degree of skepticism. Protagoras linked virtue with political life, while Macuga leaves us to ponder to what degree such philosophical questions are brought to bear on contemporary actions.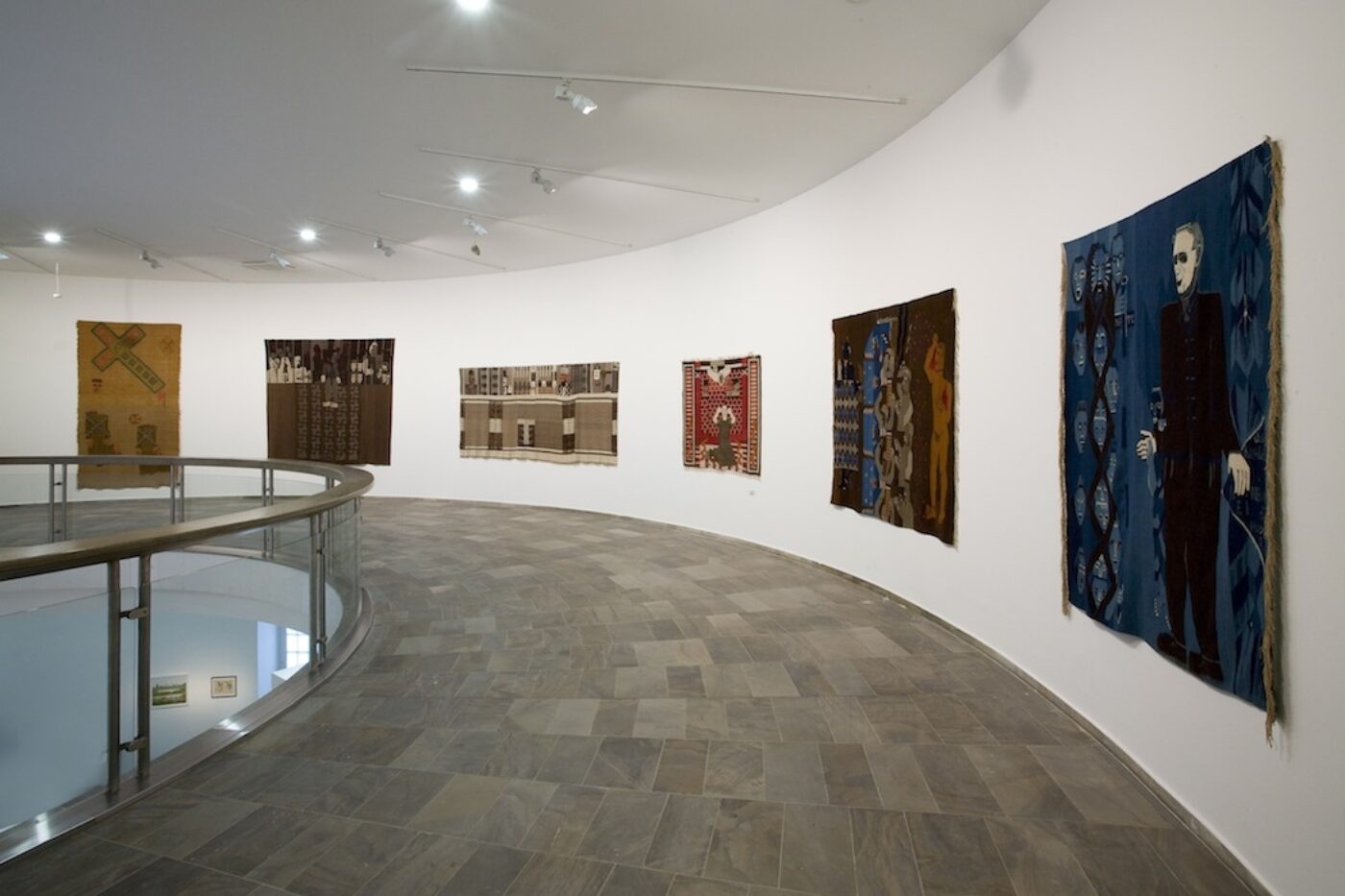 "O my friends, there is no friend"—Aristotle's declaration was passed down through the annals of philosophy, via Cicero and Montaigne, until Nietzsche inverted it, replacing friend with foe; Derrida used the contradiction to posit a politics of friendship. The discourse of politics today is a discourse on the relation between singularity and community: those included and those excluded, cast out into what Giorgio Agamben would call the conditions of "bare life." In a film and installation in the documenta Halle, Moon Kyungwon and Jeon Joonho endeavor to renegotiate the conditions of a life veering towards oblivion, while upstairs Yan Lei transforms a warehouse of industrially-produced figurative paintings into monochrome minimalism by retiring one painting each day to a local automotive factory for refinishing and then returning it to the inventory.
Yan Lei's cold aesthetic analysis of image saturation has little in common with the poetry of color and line that Etel Adnan sweeps into her obsessive observation of nature or Tarek Atoui's intense revitalization of sound and energy through self-made instruments. His real-time improvisations shed control, loosening divisions between performance space and audience. Presentations require a frequent adjustment of mood and concentration. The angry humanism of Ida Applebrog's narratives against sexual abuse infiltrates a storeroom-like setting of accumulated pamphlets, prints, and paintings; Kader Attia's post-colonial analysis of the wounds of war and occupation—assemblages of anthropological artifacts and documentation—accumulate unsteadily on industrial shelving. In contrast, a lone drawing by Gustav Metzger, which he made in the early 1950s before composing his "Manifesto of Auto-destructive Art of 1959," decries its banishment in discrete wounds of folds—the result of decades of storage in a humid suitcase.
Then there is the methodical procedural work of scientific research that is incorporated into the exhibition space. Quantum physicist Anton Zeilinger transported his lab from Vienna to set up shop in the Fridericianum. The mural-sized blackboard has been a well-known aesthetic device since Joseph Beuys performed his anthroposophic lectures to a dead hare in 1965; here, it is put to use as scientists, two of which are present at all times, work out equations for visitors seeking to understand this complex description of nature. "Even physicists would be asking questions here," Bernhard Wittman, one of Zeilinger's team, reassured me. "You can imagine this room as art if you like," he continued, "but, believe me, important scientific work is happening right here, now." While quantum physics explains the nature of the physical universe more completely than any other previous theory, there is as yet no image comparable to the particle. "Perhaps," I ventured, "your discussions with artists, philosophers, and others during these 100 days will make it possible to finally visualize your theory."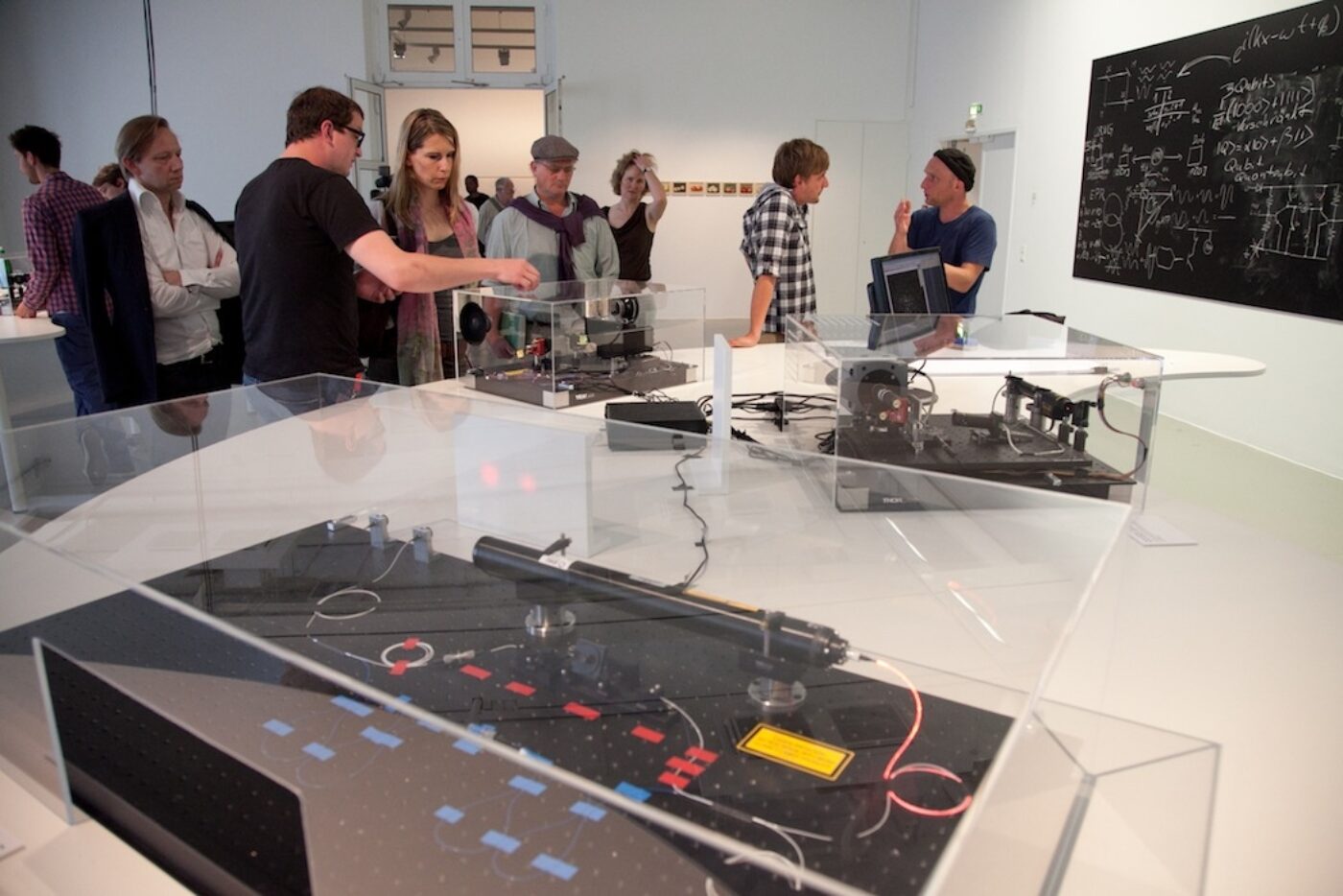 The questions of physicists are remarkably similar to those of philosophers and artists: Is the act of recognition reflected physically in the universe? Does interference impact actuality? What is the basis of reality? Isn't culture then our guide? Can't an exhibition—or "many exhibitions each shifting continuously"—shape a discourse? Christov-Bakargiev writes in Letter to a Friend (100 Notes—100 Thoughts No. 003), that "to make an exhibition into a meaningful experience for the audience is complicated." An exhibition must present a multiplicity of positions and provide a diversity of opportunities, but it must also form its own temporary commons—a place of shared engagement. This seems to be the case here for the participants more than for the visitors. dOCUMENTA (13) eschews certainty, presents the impossibility of reducing art to a single paradigm, and questions our reliance on words. But what are words if not one means to localize meaning along with images, sounds, gestures, and actions? Walter Benjamin once wrote, "Words are sails; the way they are set turns them into concepts." We might presume, then, that concepts give us movement and direction—but in Kassel, at least, these concepts are difficult to discern.
Kathleen MacQueen writes on contemporary art and has published essays and reviews in The Art Book, Seachange Journal, Art Criticism, and the Journal of Multicultural and Cross-cultural Research.