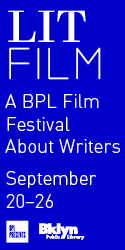 Brooklyn-based artist Ati Maier is currently in North Dakota, where she has joined the Standing Rock Sioux in their demonstrations against the Dakota Access Pipeline. This past Sunday, the Army Corps of Engineers announced that it will not approve an easement to allow the pipeline to cross under the Missouri River—a major step forward for the thousands of tribal leaders, veterans, and other water protectors who have gathered at the Oceti Sakowin encampment over the past several months.
This third installment features images and interviews made on December 3, before the Army's announcement the next afternoon. Artist Cannupa Hanska Luger, an enrolled member of the Mandan, Hidatsa, and Arikara tribes who was born in the Standing Rock area but now lives in New Mexico, speaks about the mirror shields he designed and distributed to water protectors on the front lines. With the organizing help of Rory Wakemup of All My Relations Arts in Minneapolis, 500 mirror shields were distributed throughout the camp, culminating in a performance, portions of which are presented here.
Ati Maier is a German-born artist based in Brooklyn. Her exhibition at Pierogi gallery—which features her film The Placeless Place alongside works on paper, objects, and 3D animation—is on view through December 23, 2017.