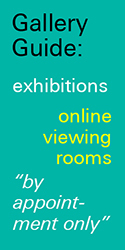 Brooklyn-based artist Ati Maier is currently in North Dakota, where she has joined the Standing Rock Sioux in their demonstrations against the Dakota Access Pipeline. In these short dispatches, she'll be sharing her own candid photos and video clips, along with statements from tribal leaders, artists, and other water protectors among the thousands that have gathered at the Oceti Sakowin encampment.
This first video features images of the terrain, flags, and signage at the entrance to the main camp, then shows a small group of US military veterans advancing toward a cement and razor-wire blockade at a bridge spanning the Cannon Ball River. Veterans Manaja Hill and Andrew Struss provide commentary. With colder weather now arriving, some 2000 veterans plan to join the effort on December 4, defending demonstrators against intimidation and assault.
Ati Maier is a German-born artist based in Brooklyn. Her exhibition at Pierogi gallery—which features her film The Placeless Place alongside works on paper, objects, and 3D animation—is on view through December 23, 2017.