Werner Herzog's phoned-in tech film, Lo and Behold, is an ad in disguise.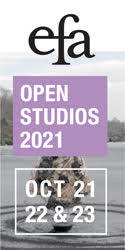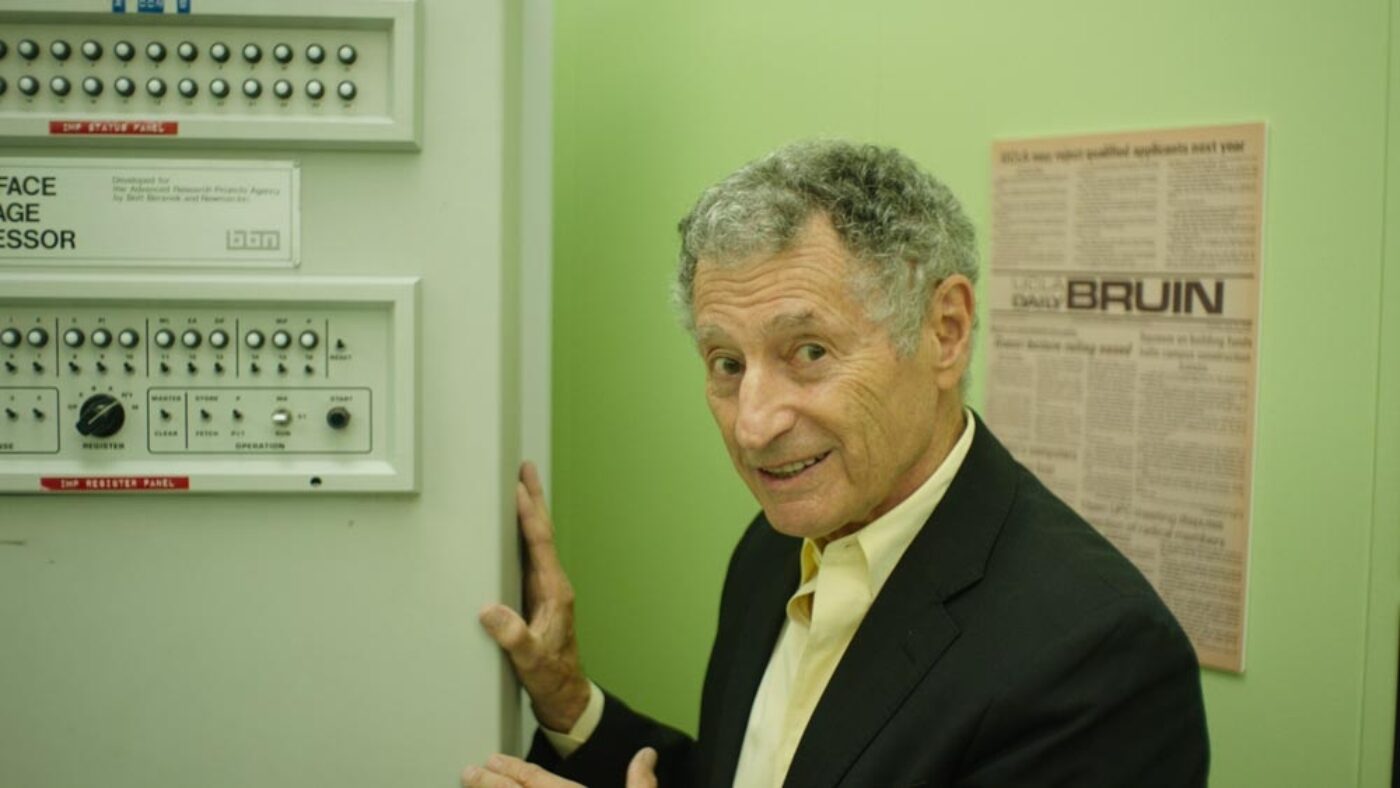 From Walter Rutmann to Hou-Hsao Hsien, there's a rich vein of unlikely sponsored works by esteemed film and video artists. A survey could begin with abstract artists who used commercial patronage as a platform to dodge Nazi censorship, such as Oskar Fischinger, who licensed canonical works of experimental animation like Kreise to ad agencies, and Hans Richter, whose subversive mercantile histories for the Swiss stock exchange represent a leftist chronicle of capital ensconced in heady surrealist montage. In the 1950s, Eyes Without a Facefilmmaker Georges Franju twisted a commission from the Army Museum into a grotesque anti-war critique in Hôtel des Invalides, succeeded by Alain Resnais and Oulipo poet Raymond Queneau's blissful and absurd paean to plastics, Le Chant du Styrène. Across the pond, Night of the Living Dead director George A. Romero created a bone chilling PSA about the mortality rate of impoverished African-American youth in Pittsburgh's Hill District, and Dara Birnbaum's iconoclastic "MTV: Artbreak" spot presented a dialectical feminist history of animation in thirty seconds. But Werner Herzog's Lo and Behold: Reveries of the Connected World marks the first time a feature film conceived and developed by a modern advertising agency and its client has landed in theaters, where critics and audiences alike are expected to accord it the dignity of a real movie.
Long ago, scholars reached a consensus: there is no such thing as objective truth in documentary, and further, all films, to varying degrees of awareness and intentionality, advance the agendas of the people and structures that produce them. But it's surely unique that trade publication Adweek, in an article titled "Is Werner Herzog's New Film the Future of Branded Entertainment," would plainly describe a theatrically released documentary feature as "one giant ad." Or, as one agency creative director credited as executive producer explains to business magazine Fast Company, "Usually we pay for eyeballs in advertising, but here you have people paying money to see it. That's an ah-ha moment, and something I hope becomes more of a trend because it ultimately will give pretty good business sense."
Lo and Behold is a freewheeling journey through the rapid growth and speculative future of networked culture. We meet architects of the Internet; scientists designing soccer-playing robots; the engineers behind self-driving cars; a famous hacker; a decorated cyber soldier; and many employees, officers, and affiliates of NetScout, the network performance management firm who developed the project in coordination with ad agency Pereira & O'Dell. The final group may not necessarily be mutually exclusive with the former, but aside from somewhat nonspecific titles like "security analyst," it's often unclear exactly who many of these men talking about the Internet are and on what authority. Given that the entire above-the-line crew of Lo and Behold consists of advertising agency and NetScout employees accompanied by a half-dozen "creative consultants" and advisors drawn from the same pools, one might suspect some latent guiding principle here. Then again, one of the tenets of "branded content" is that audiences are meant to trust that sponsoring corporations exert minimal editorial or creative control.
The feature is split into ten, roughly even sections with titles like "The Glory Days of the Net," "Life Without Net," "Internet on Mars," and "The Internet of Me." Despite the rigorous stratification, the film is structurally uneven, with some sections focusing on evident ideas or protagonists, and others coming across as vague, redundant, or arbitrary. The film's early, haphazard sections on the architecture of the Internet feel like Herzog faking his way through a book report, as if to give the audience the bare minimum sense of having learned something while comprehending nothing. Yet the film hits its stride as a larger argument emerges: the Internet is sacred; networked culture is proliferating inexorably throughout society; this culture is under manifold ceaseless threats; and we must respect and honor our sacrosanct duty to protect it.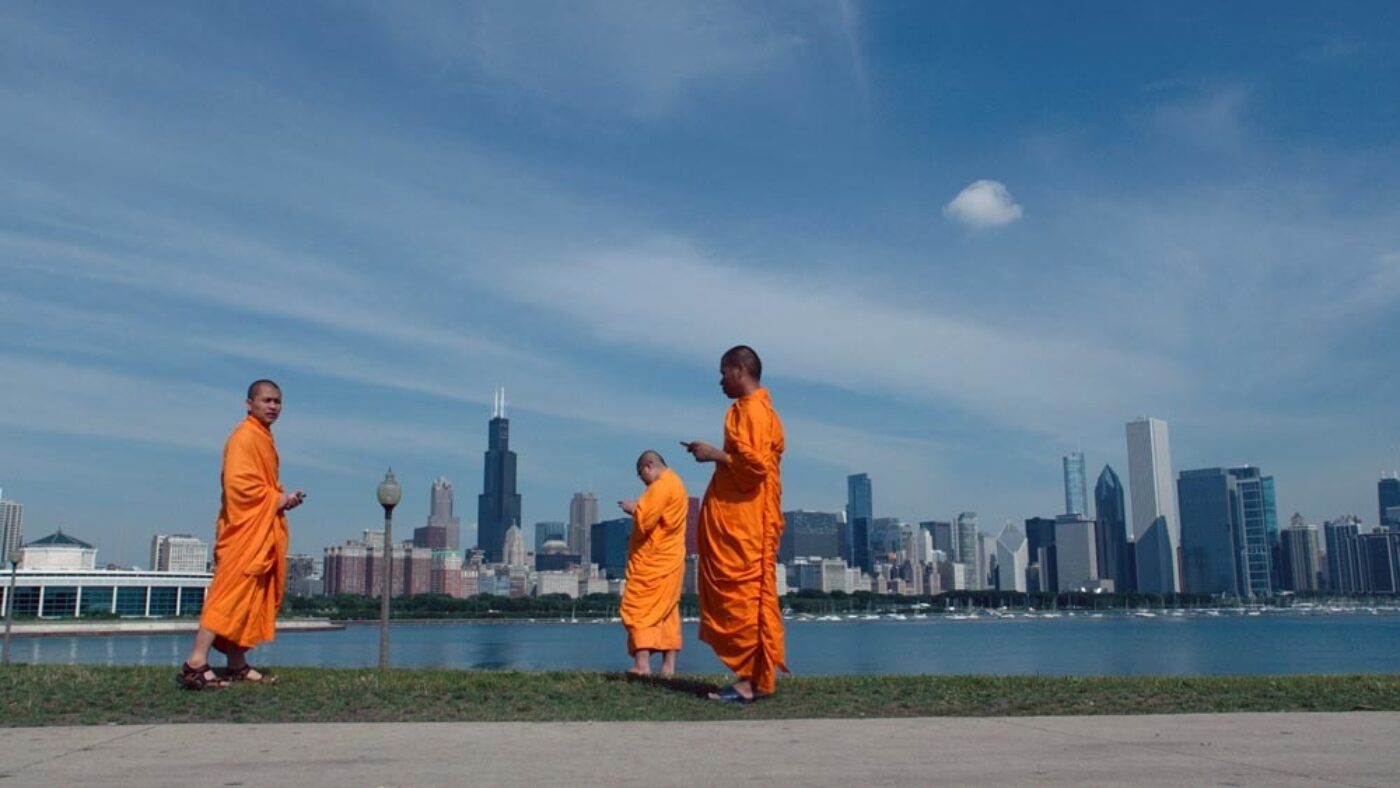 NetScout is not a consumer-oriented company—it provides enterprise, business, and IT solutions for things like network optimization and security—but it's not difficult to see how this narrative, and the association with a prestige filmmaker, enhances its brand. Every admission, stream, festival screening, and fresh tomato have the potential to elevate NetScout's standing among its elite clientele. It's no surprise that vast swaths of the film could, were it not for the hallowed Teutonic intonations that have made Herzog a meme-ready celebrity, be largely indiscernible from a corporate indoctrination video. It's easy to imagine watching it at employee orientation seminar while sipping coffee from a styrofoam cup.
Although a pedigreed and sometimes obtuse auteur like Herzog might seem like an unlikely vessel to release the next seal of advertising's cultural apocalypse, he is a master nonpareil of exactly the kind of mythmaking that is the lifeblood of marketing. His language is built around simple yet awe-inspiring superlatives: the Internet is "sacred." It sings "reveries." But myths require conflict, and this is why the film's ostensibly critical moments—one section, "The Dark Side," focuses on a bereaved family traumatized by the dissemination of photos of their daughter's grisly death online—nevertheless stay on-message with NetScout's brand platform, "Guardians of the Connected World." For what are heroes without villains? In this case, the adversary is defined by the grieving mother, who flatly calls the Internet "the anti-christ." Later, Navy superhacker Shawn Carpenter is somewhat more tempered: "People are the weakest link." This is a recurring theme: if the interviewees share a common philosophy, it's that people fall in line with Homer Simpson's assessment of beer as "the cause of, and solution to, all of life's problems." In one of its most craven moments, Lo and Behold invokes Hurricane Sandy, through spectacular amateur footage of the Lower Manhattan Con Ed transformer explosion, to describe the ultimate horror: no Internet. "If the Internet shuts down," one interviewee cautions, "people will not remember what the world was like before that."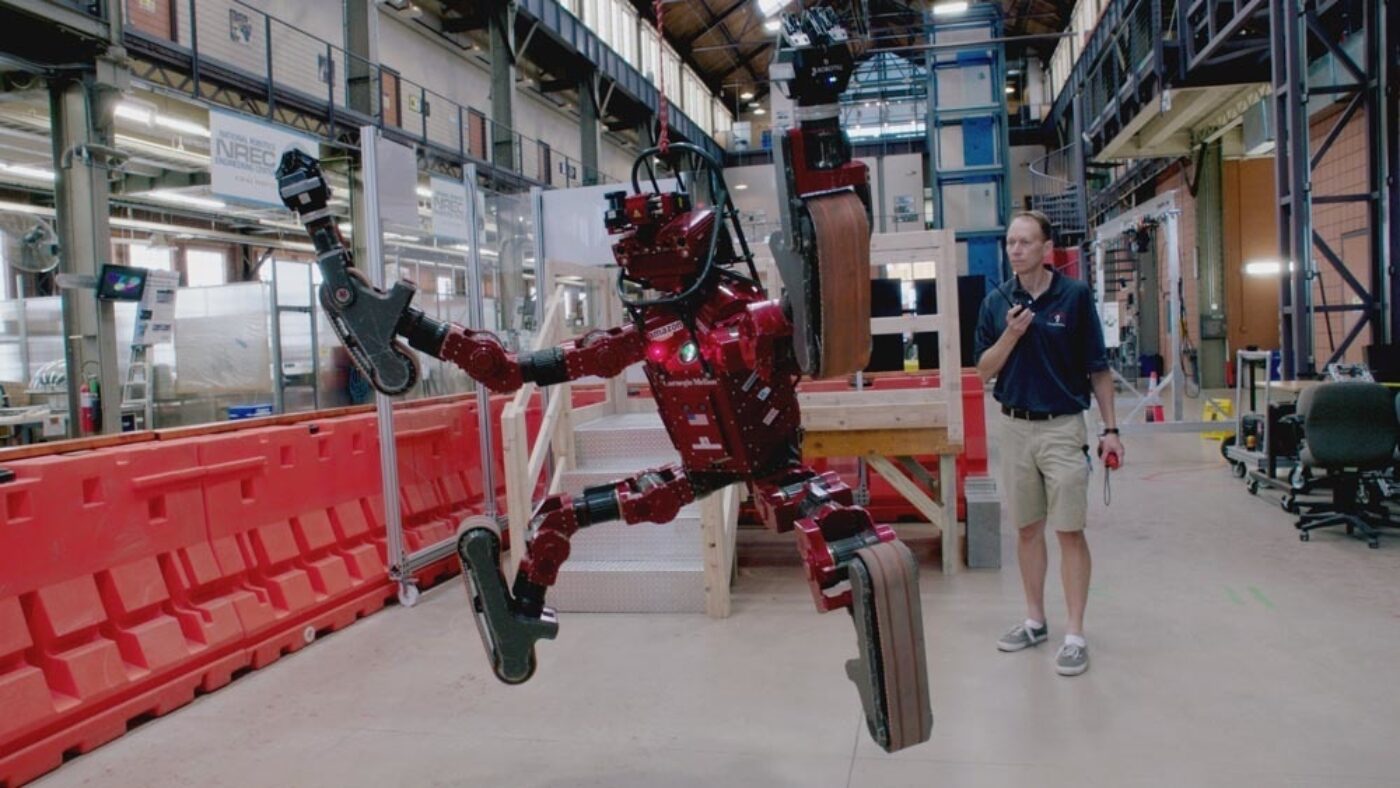 At their worst, Herzog's documentaries suggest boundless curiosities while playing coy with follow-through, and that is essentially the M.O. of this phoned-in corporate hackjob. However, there is a much more fascinating, presumably unintended matter the film begs: how an increasingly connected, data-driven, and information-saturated world presents always more opportunities for marketing to suffuse its every pore. Near Lo and Behold's conclusion, one interviewee recalls a New Yorker cartoon of a canine computer enthusiast, captioned, "On the Internet, no one knows I'm a dog." The man gushes, "In the future, you won't know if you're communicating with dogs, or robots, or people—and it won't matter!" This is the same essential premise that branded content is based upon. Unsubscribe.
Lo and Behold opens in theaters and on demand August 19, 2016.
Jon Dieringer is the editor and publisher of Screen Slate, a daily source for listings and commentary on New York City repertory, experimental, and gallery screenings. Also an artist and film programmer, he is currently working on a McLuhan-inspired horror film series, "The Medium is the Massacre," at Anthology Film Archives.