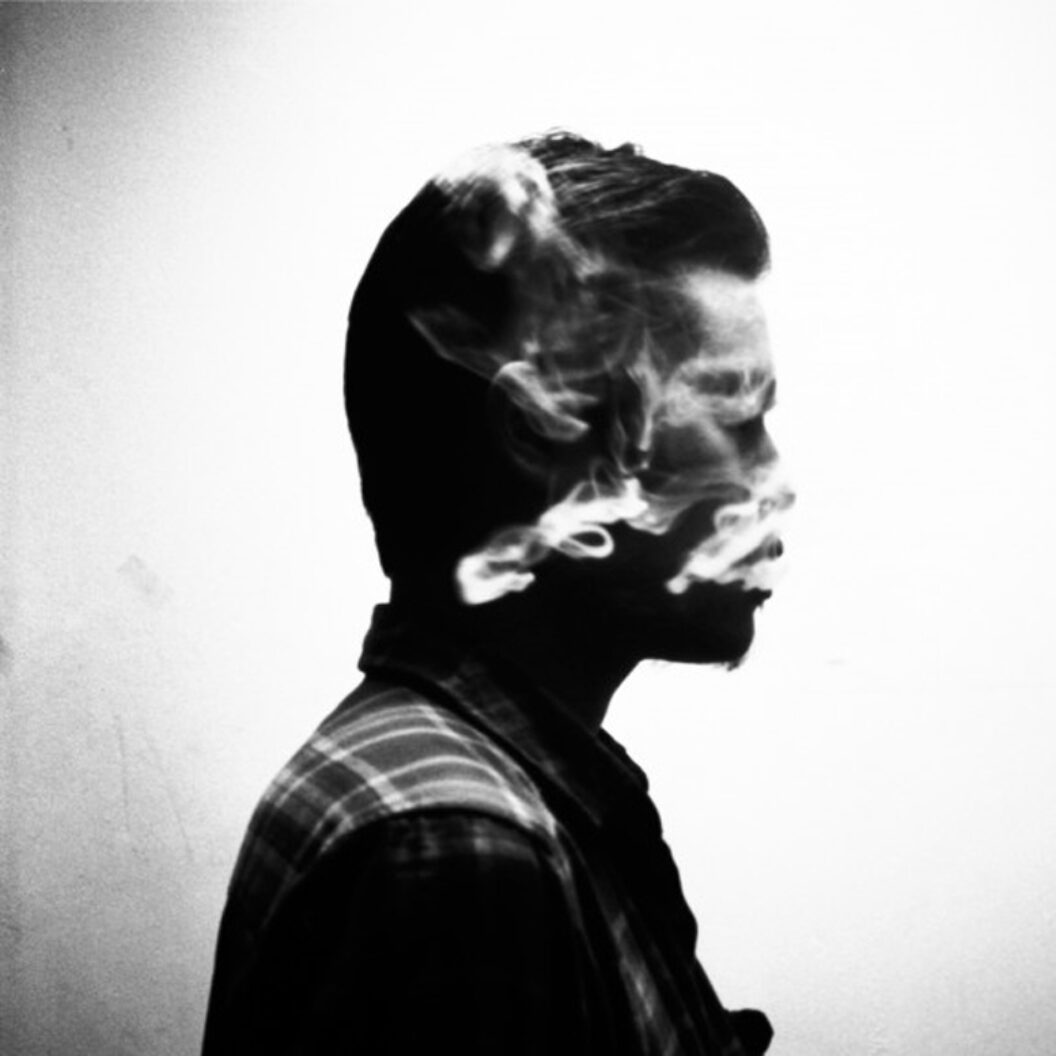 MP3: Dirty Beaches: Lords Knows Best
Alex Zhang Hungtai records and performs as Dirty Beaches, whose album Badlands has in recent months received critical acclaim for a unique combination of crooning vocals and dissonant guitar over found, sampled loops. The album evokes imagery reminiscent of Lost Highway, Mystery Train or Fallen Angels and includes sonic references to New York no-wave groups like Suicide and DNA. Yet Zhang Hungtai insists the songs were his way of paying tribute to his father, who played in a band in Asia during the '60s before straightening out and becoming a real-estate agent. At Glasslands on Friday, May 13th, Dirty Beaches, normally a solo act, took the stage with members of Philadelphia group Lantern and performed a largely improvised set that did not include any of the Badlands material. Before the show, I spoke with Zhang Hungtai over unfiltered Lucky Strikes about his recent experience in Tennessee, channeling his father's rock-and-roll youth and the gifts and curses of contemporary success.
Luke Carr I was looking at your blog on Blogspot and your most recent post is about Graceland Too. I was in Memphis last summer, and everywhere we went people kept telling us, "Go to Graceland Too, it's just south across the Mississippi border." We didn't actually end up having time to go. Can you describe it?
Alex Zhang Hungtai It's probably the best five bucks you could ever spend. He [Paul McLeod, the proprietor] is open 24/7, and he has, according to the source I was told which might not be accurate, the world's largest Elvis memorabilia collection. And I'm not joking, when you walk in, it's floor to ceiling with everything Elvis-related. Photos, posters, cups, toys, statues, cutouts, 7"s, records. It's insane.
LC I also saw the stuff from Graceland, what was that like?
AZH It was a lot different than what I expected because it's actually a lot darker. I got really dark vibes in that house. I thought it was going to be all touristy and, you know, blinged out. But it wasn't what I had in mind at all. The front is really typical and it's actually exactly how I imagined his house to be, there's a lot of expensive shit, you know, crystals and gold plated shit everywhere—what you would imagine Elvis would live in when he had a jumpsuit and did Vegas shows. But there's a flight of stairs that leads to his bedroom that's off-limits. And we had the headphones—the guided, taped tour—where Lisa Marie is telling you that he always had a presence in the house, and when he was in the house, you'd know he was there. And she said when she was a little girl she would always hear him. His jewelry, his rings, you could hear them clink. That alone set a really creepy image in my mind, and I couldn't listen to the guided tour after that. Just looking at the stairs, the lights were completely off. So the house is perfectly illuminated, it was in the day, there were chandeliers, crystals and diamonds everywhere. But from where you can see the stairs lead to the bedroom—it was pitch black. From there the tour went on through multiple living rooms. He had so many different rooms, meditation centers, lounge areas. But they're all dark. The ceilings were really low. The pool table hall had these psychedelic designs. It was really dimly lit. There was an entertainment center where there's three TVs with three different channels running simultaneously. It was frozen in time.
LC I thought that going to Graceland would be sort of a wholesome, family thing to do. It's funny to hear you describe it as this cryptic experience.
AZH Well it might just be me… .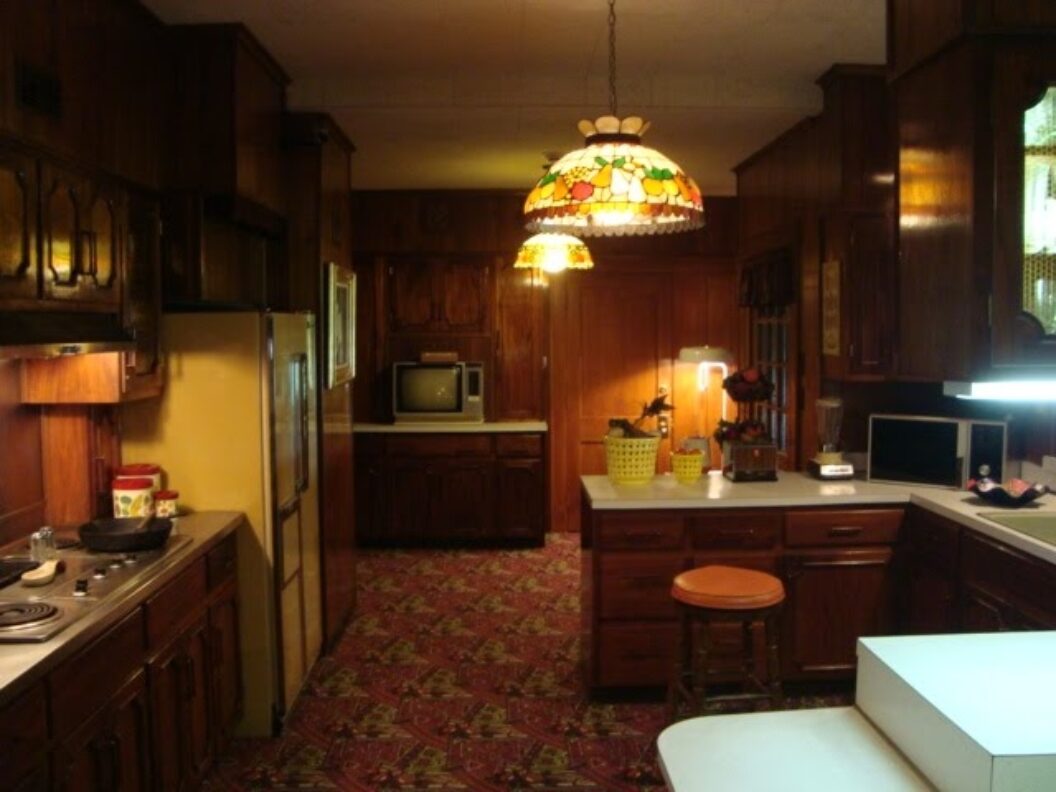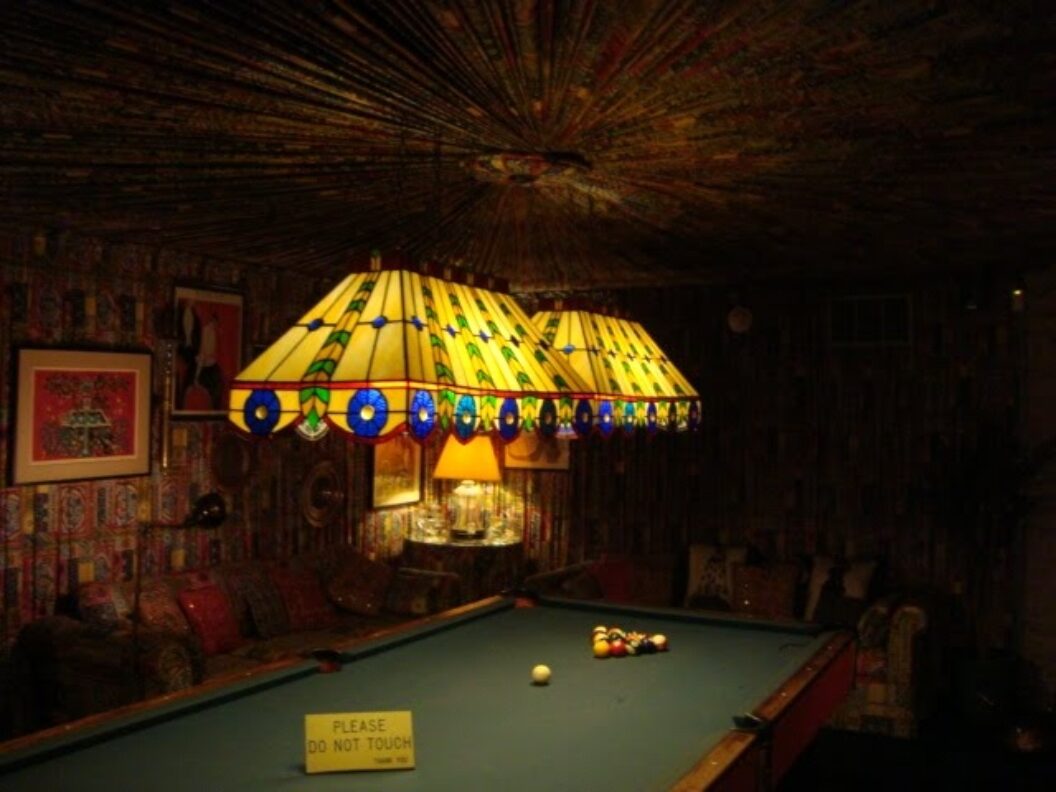 LC Has Graceland been on your mind lately?
AZH A little bit. But I think it kind of got diffused by Graceland Too, which was such a surreal, comical experience.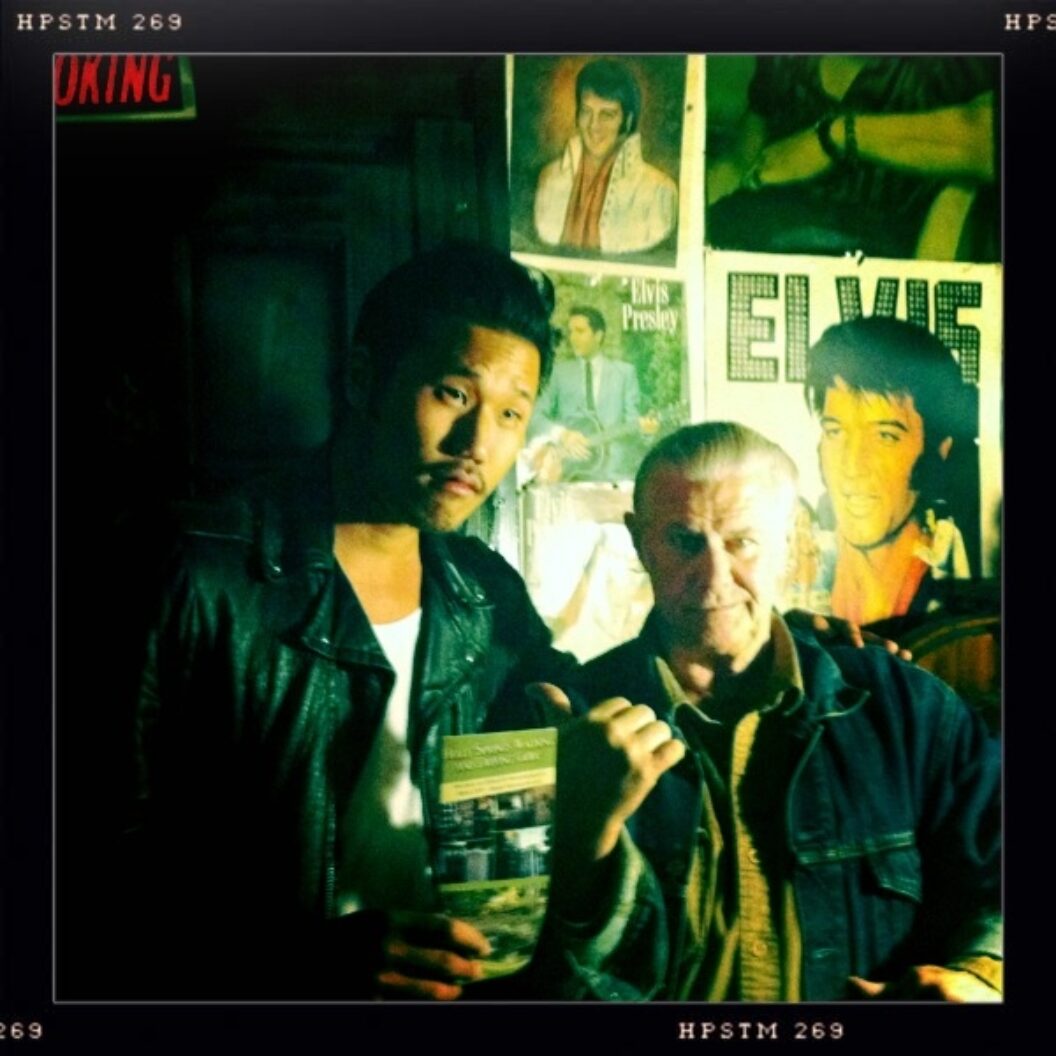 LC Your music evokes almost what you're describing, nostalgia for 1950s era relics. Were you inspired more by the relics themselves or by the way that era haunts modern society?
AZH Well, that whole album, Badlands, is a very personal album. I made it for my father. And going to Graceland, I understood why so many people in the world were crazy about Elvis. Teenagers, especially dudes—guys just wanted to be like Elvis. Including my father when he was 16. They all had the hair. They all had that look. There's something special about this man that made the whole world crazy about him. For me to go full circle, to finish the album as a tribute to my father and go back to the source of why my father wanted to be a musician, going to Graceland and seeing Elvis's place, I understood why people would think my album has these '50s nostalgia connotations. But that's just the surface. Everything I put on that album references a lot of other music. For instance, if I were to make a replica of 1950s music without any of my own input, it would sound like The Stray Cats or something. Like something from the '80s, like a revival act. If you listen to Badlands, I don't think it really sounds like a revival; it's a warped version of what that image is. That's my personal take on it because it has to be done that way. Hence the no-wave references in my guitar playing. I don't know if you're familiar with the band DNA? Arto Lindsay? They're all New York bands. I love all that. I thought that it was appropriate for me to do what I wanted to do, and I think that's what made it worth doing. And that's how Badlands came about. I think most people write it off as a '50s throwback, to me that's not what it is.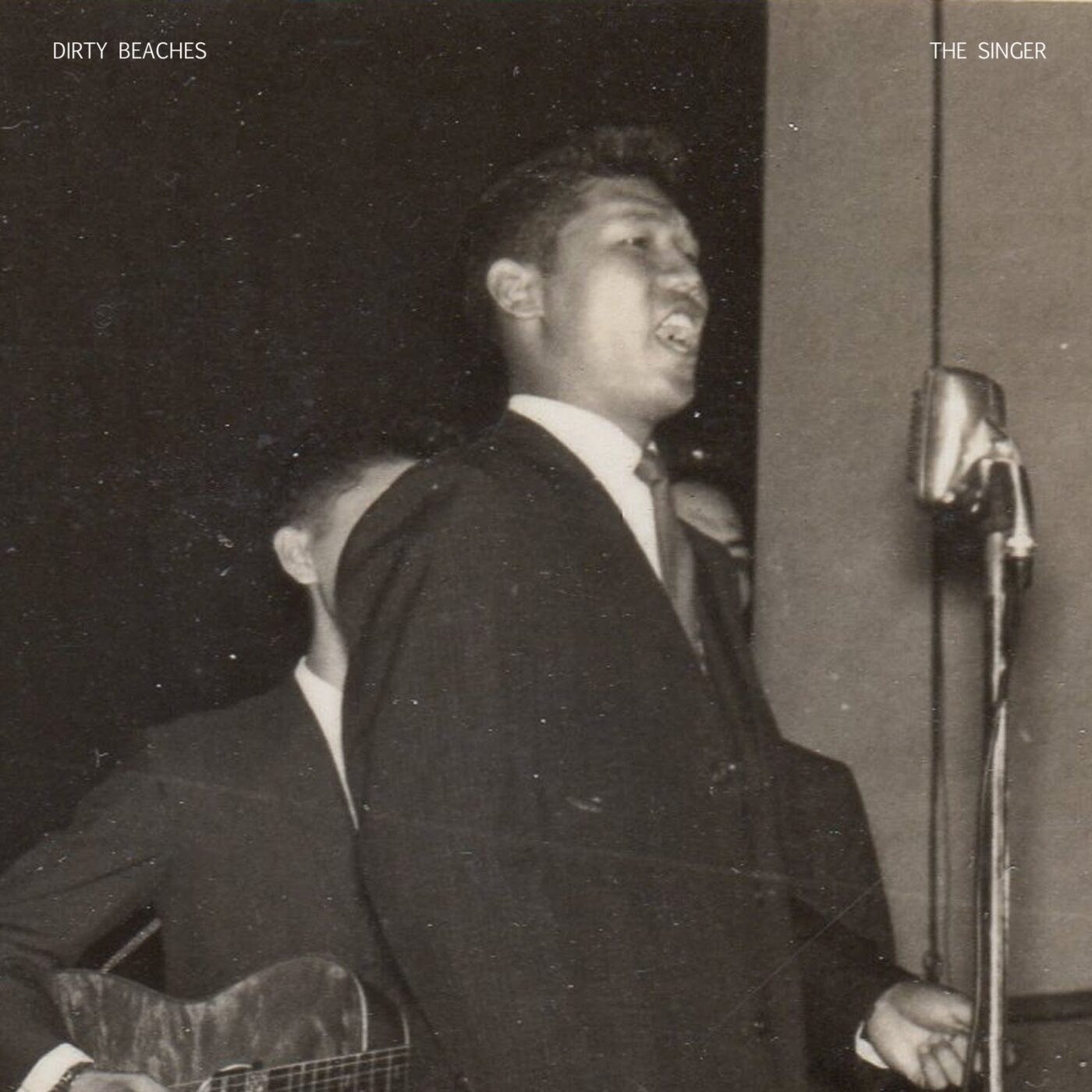 LC Do you resent it?
AZH I don't resent it because it's getting attention, which is what I always wanted. Who wants to struggle? I've been doing this for six years. Playing by myself. It feels good to get attention.
LC In the last six months to a year, there's been this onslaught of attention. Is that troubling to you?
AZH No, not at all, I love it. This is where I always wanted to be. I always wanted to just be able to not lose money and actually make money when I tour. And quit my day job, which I did. And it feels amazing to just be able to make money and not go home and say, "Oh great. After a month of touring I'm minus 500." And be able to pay rent. It feels great to go home and be able to tell Zoe, my girlfriend, "Guess what? I'll be paying this month's rent!" It's the fucking best feeling in the world.
LC That being said, do you feel now pressure to live up to that sound that you've established with Badlands?
AZH Hell no. This whole tour has been about me telling other people about the new material that I'm playing and that I'm working on. I think the real Dirty Beaches fans will like what I do because they'll know that I have this back catalog. They'll know that Badlands was just an album that I wanted to make. Whereas those people that only wanted to hear that kind of stuff, they probably hated all the shows that I've played on this tour because there was a lot more noise-pop and other influences. There is no sampling in the new material, it's me with drum machines and playing bass, guitar and keyboards.
LC You played a solo show last night but tonight you're going to play with a full band. Can you describe the distinction between doing a one-man show and doing a band performance?
AZH It's very different. I'm trying to think of a metaphor… . I love food. I love eating food. And I love music. So playing by yourself is kind of like eating by yourself. I can still enjoy it, but it's not the same as eating with the people that you like. I could be by myself in the middle of the night and go to a diner and get something to eat, smoke a cigarette outside, have a cup of coffee, and feel great. Let off some steam. That's kind of similar to performing alone. It's kind of this individualistic living. Whereas eating with others is celebratory.
LC The songs are so referential to the music of the 1950s, at times they seem parodic. Were you most concerned with creating a sonic portal to that era lyrically?
AZ I don't think I'm parodying them. It's very sincere. A lot of people think that it's a mockery of rock-and-roll, you know, like I'm snickering at that whole genre. It's not. I love rock-and-roll. I love my father's music, soul, doo-wop, rockabilly. It's an homage to my father, so why would I want to be making fun of it?
LC When you were composing these songs, was it structured? Was it prefabricated? Or did it emerge from playing and improvising?
AZH There's definitely a lot of improvising. I start off with a concept, the whole idea of channeling my father's youth. I look like him, and I tried to look like him for this album. With the hair and everything. I didn't used to have this hair, I did it for Badlands. And I wanted to do the research, so I did. To be able to write this kind of music, I must study it beyond my own taste. Obviously I'm familiar with the girl groups, Elvis Presley, Roy Orbison, Sun Records, but I did further research on rockabilly, country, blues and where it comes from.
LC I wanted to ask about the samples chosen. How do you know when you've heard something worthy of sampling? Is it something that you have a good ear for? Or is it something deeper?
AZH I wanted to pick samples that were really melodic, that would be easy for my father to understand. I didn't want to write a noise album because this whole album is a love-letter him. So right off the bat the foundation has to be something that's really simple. It's kind of like trying to time travel, like Back to the Future, meeting your own father at the same age. To just bond with him and communicate with him. It's sort of a weird experience. I started off with a 7", and I sent it back home to them. And he never sent anything back to me, he was just like, "Eh, whatever," you know. But my Mom told me when he received the 7" in the mail, he saw the photo, and he listened to it, and he choked up. He literally choked. He was moved. That's all I wanted. That's all I ever wanted. That alone, that information, that's enough for me.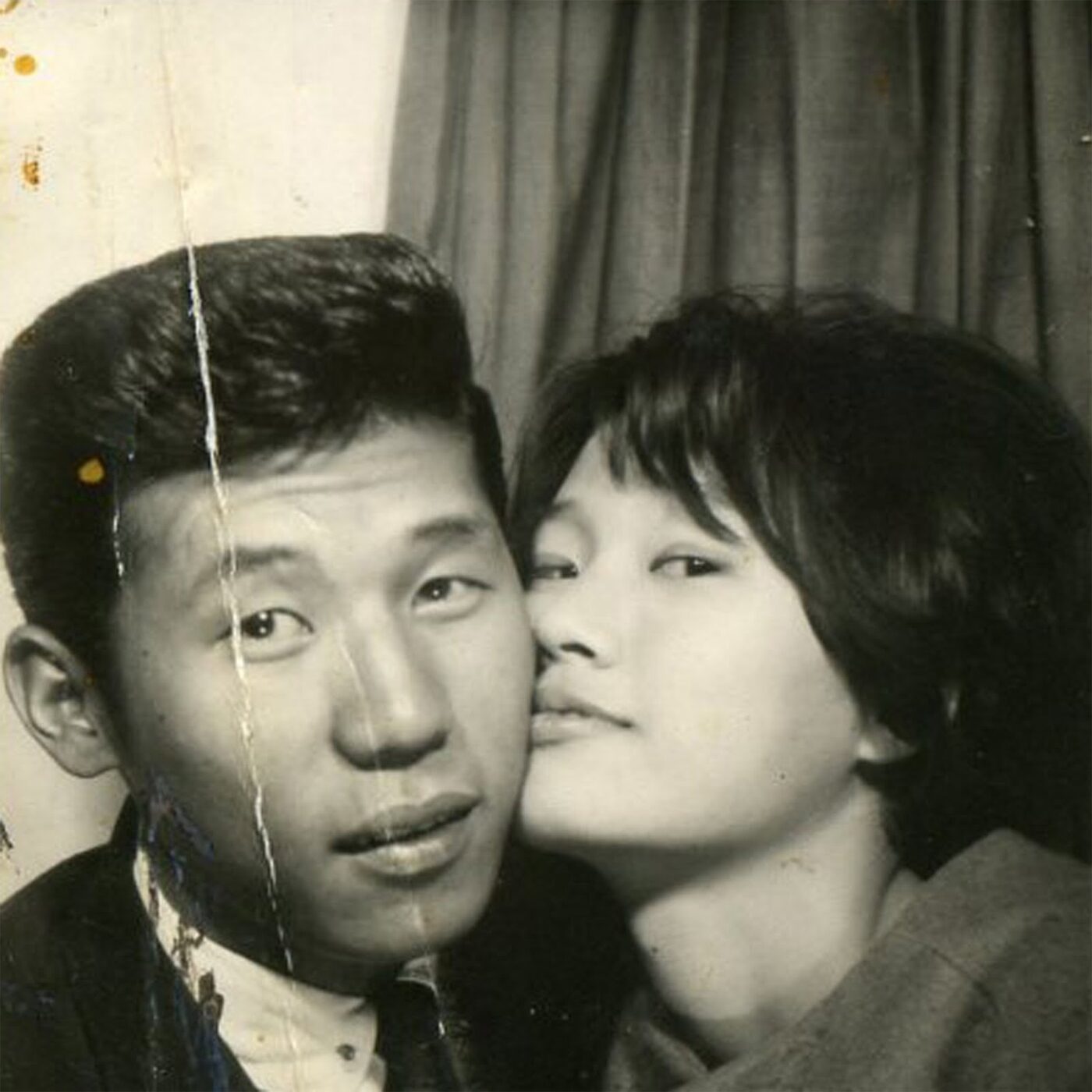 Dirty Beaches at Glasslands, 5/13/11
Graceland Too is the name of a residential home, built as a replica of the Graceland mansion, in Holly Springs, Mississippi. It is owned and operated by sole occupant Paul McLeod. Claiming to have the largest Elvis memorabilia collection in the world, McLeod gives tours of the property for five dollars and is open at all hours of the day and night. For more information visit roadsideamerica.com
"(external)Dirty Beaches*":http://www.myspace.com/dirtybe… is finishing up a tour of North America. Badlands is available from Zoo Music.*
Luke Carr is a writer from New York state now based in Bushwick, Brooklyn. His writing has appeared in the Brooklyn Rail, The L Magazine and The Submission. He is also a member of the band Ellis Island.