Dindga McCannon's Mixed Media Adventures: Upcycling Plastic Bags
In this two-part workshop, McCannon will lead participants through her collage process.

Discover MFA Programs in Art and Writing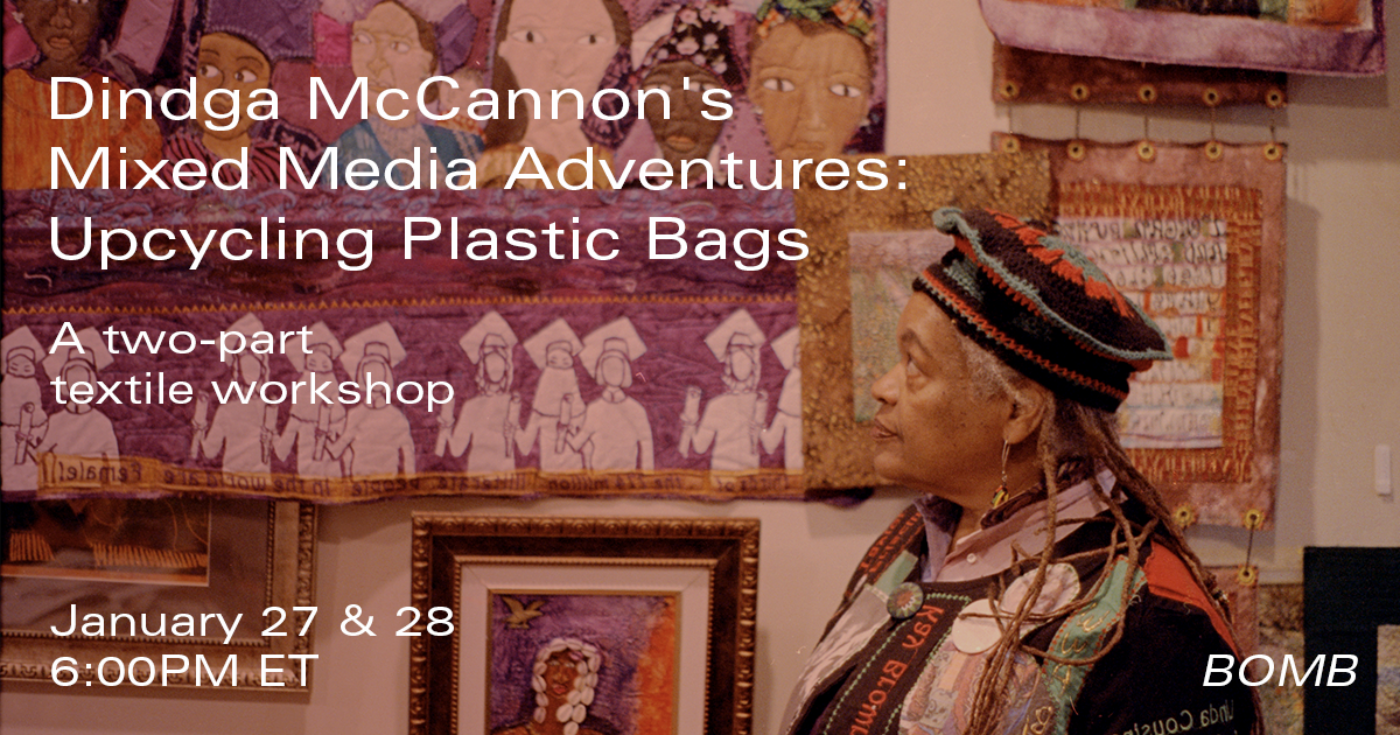 Whoever thought those pesky cheap plastic bags could have another life rather than clogging up landfills and strangling fish? This workshop will give you a few ideas. Using simple tools like an iron, parchment paper, markers and if you have on hand acrylic paint, those bags can be transformed into strong funky bags, an eyeglass case—and even a piece of art.

"Each work is made using multilayered processes: exploring 'what if' and experimenting with what might happen if I mix and match whatever medium I'm utilizing at the moment. I draw, paint, dye, and print onto fabric, paper, or both, which are then quilted, beaded, hand or machine-embroidered, and embellished with things from 'my collections.'" —Dindga McCannon
Dindga McCannon works in painting, drawing, and collage, in fibers and prints, writing and illustration. This year BOMB published McCannon's extraordinary oral history interview, conducted by Philip Glahn for The Oral History Project.
January 27
6:00PM - 7:00PM ET

Face Collage Workshop
Participants will need a pencil, marker or pen, paper, a glue stick, and a magazine that has many of pictures of faces.

January 28
6:00PM - 7:00PM ET
Plastic Workshop
Participants will need an iron, parchment paper, markers, and two plastic shopping bags

This program is made possible, in part, by Humanities New York with support from the National Endowment for the Humanities. Any views, findings, conclusions, or recommendations expressed in this program do not necessarily represent those of the National Endowment for the Humanities.