Digging in Cloudland: The Good and the Great by Miriam Bale
In the latest installment of Digging in Cloudland, critic Miriam Bale discusses Ade's Everyone Else, Lang's Moonfleet and the elusive quality of cinematic greatness.

Home of the Bill T. Jones / Arnie Zane Company
I can't stop thinking about Everyone Else. If you haven't seen it yet, you ought to see the German film that Cinema Scope editor Mark Peranson described as a "definitive generational portrait." I proclaimed it my "film of the year." Yet, this title and my obsession with the film come from the fact that I can't decide whether it's good or bad. (When do we know when a film is good? At the first hunch, at the first viewing, or several viewings later? Or several decades later? Does anyone know, this year, what the film of the year is?)
Upon another viewing, I've decided that it's alive and relevant with endearing and memorable characters, but that it's neither good nor bad. Instead, Everyone Else is a failed great film. But what makes a film great? Lucky filmgoers in New York are in a unique position to answer that question with a double feature each night, at Film Forum's Fritz Lang in Hollywood series, running through February 10th. His is one of those names, like Nicholas Ray or Anthony Mann, that pop up on the rep calendar on your refrigerator and give you no option to idly circle a few select screenings; it's sacramental cinema, so you just go.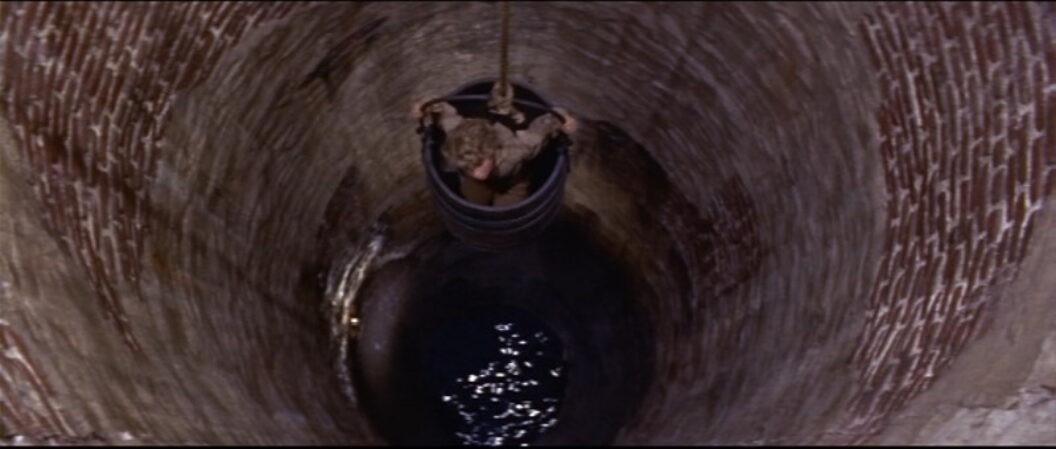 Moonfleet, Lang's only film in CinemaScope and screening tonight, is a film that's considered a masterpiece in France, yet barely blipped on the consciousness of American audiences at any time period, then or now. This romantic, child's-eye adventure about 18th century bandits is, I say without quavering, a great film. It succeeds on two conditions essential for greatness on which Everyone Else comes close but fails:
1) It creates a closed world, untouched by anything real outside of it.
2) It creates its own language in which banal words take on added and specific significance, a secret code between characters to which we are privy.
The closed world of Moonfleet is Moonfleet itself, a town of the imagination (a county seat of Cloudland) that the viewer is introduced to by a sign, and leaves by a gate at the closing credits. This closed world is created by carefully composed images in which nothing distracts from the focus of the frame. Lang's background as a painter was significant for the unfaltering focus of each image. As he said to Peter Bogdanovich in 1965: "Another thing—which became especially important later when you were filming in CinemaScope—was that if you have a subdued color of, say, a woman with an apple in her hand, every painter can tell you that your eye will immediately be attracted to the red apple. So I learned to avoid points of bright light, of reflecting glass or bright color. A good cameraman will always light in such a way that you are forced to see only what the director wants you to see. The moment your eye starts to wander, and you think, What is that in the background? I have lost my audience."
Carefully modulated sound design that creates texture and space, also helps enclose us within the borders of this closed world. A lesser film would place its sounds flat in front of us, reminding us of our position as viewers watching a flat screen. Though the sound design is complex, the words used are basic. In fact, it's also been said of Moonfleet that it was better received in France (Godard, Rivette, and Luc Moullet are among some of its most passionate fans) because there the stilted dialogue and simple story were less evident in translation, so the images could dominate more easily. But perhaps the inverse could be said of many mediocre films that are well received in America, in which clever dialogue distracts from the negligent images. The dialogue in Moonfleet is just fine; it's a film in which complicated relationships involving everyday love, sacrifice, and paying penance for lost possibilities become all signified by the simple term "friend."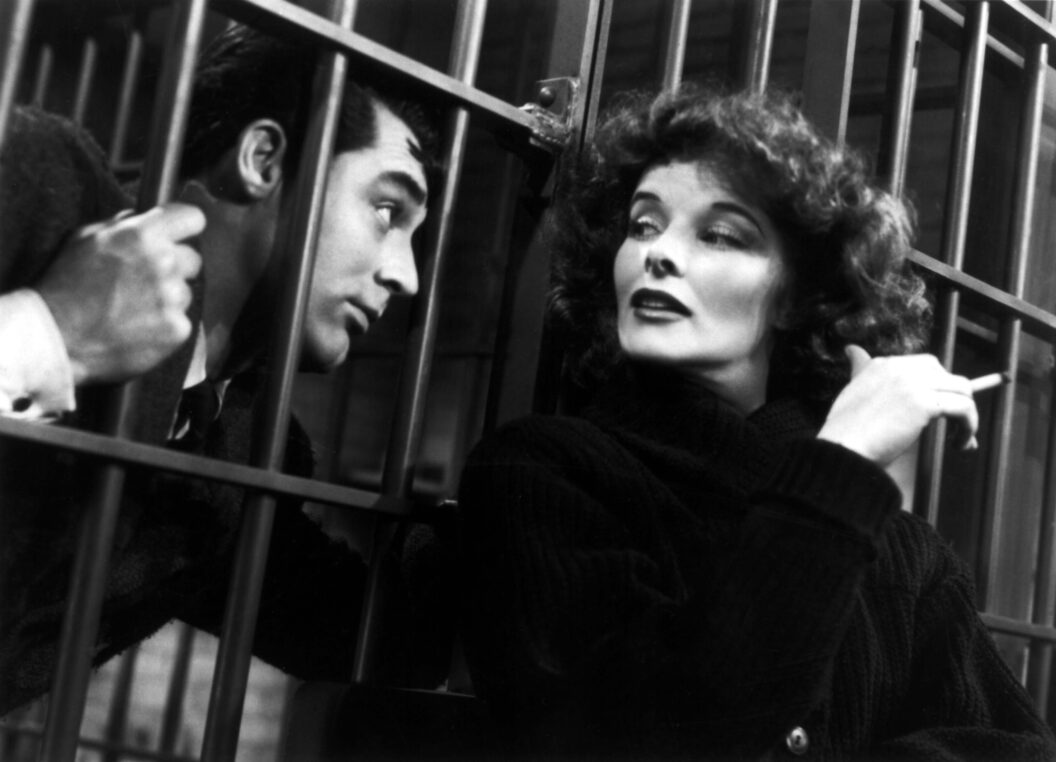 Johnny Guitar is another film that carefully draws the boundaries around its idiosyncratic western otherworld. Bringing Up Baby uses a Connecticut farmland, New York City, and the roads in between to create its otherworld. Yet, despite those familiar settings, it remains steadfastedly isolated from intrusion by anything pedestrian. Because, by director Howard Hawks' own admission and to his erroneous chagrin, everyone is crazy. Even the walk on gardener bit part, meant to observe the chaos around him, is kookoo crazy and wound up tight. Hawks thought this was a failing of the film (at least in terms of box office, which was just average) yet it's this lack of pause in pace and tone, this never standing still, that makes the film great. As Cary Grant's character says to Katharine Hepburn, "It isn't that I don't like you Susan, because after all in moments of quiet I'm strangely drawn to you, but, well, there haven't been any quite moments."
Everyone Else tells the story of Chris and Gitti, a couple at a standstill, who come to his parents' vacation home in Sardinia to work things out or move on. They create their own world together, aided by a knobby gingerroot named Schnappi who early in the film narrates their adventures, which are mostly carnal since they rarely leave the house, even to go to a disco or down to the beach. Yet Everyone Else doesn't use cinema to create that other world, instead it is self-consciously a script about that world-of-their-own creation. This becomes irksome at the introduction of "everyone else", when they are visited by Chris's more successful rival from architecture school and his perfect, pregnant wife. The comparison to the other couple is too obvious, and a deflation of the weird world we were starting to inhabit. Yet, based on the supplementary material on the DVD release, it's clear that Maren Ade is a talented director who picked vibrant actors who tried to let loose, but she instead made them fit into signposts and stereotypes. But this is only her second film—perhaps her third film will be great. Watching her second film fall into grooves just short of greatness still made it my favorite film of last year.
What Ade still has to learn is best illustrated by the way love is communicated in her film. A major turning point in Everyone Else is the big reveal when the reserved and self-involved Chris finally says, "I love you." In Bringing Up Baby, as the above Cary Grant quip shows, love is communicated not directly but sideways and upside down. Here, the great reveal comes at the end when Hepburn asks if Grant can ever forgive her, and he responds by shaking his head and muttering, "I… I… I…"
"You can! And you do still love me—oh, David," she exclaims, accidentally knocking down his life's work—a giant dinosaur fossil containing his "rare and precious bone", which he's spent the entirety of the film looking for—which collapses into a pile on the floor. In a great film, love is expressed with dramatic visual sweeps.
Film Forum's Fritz Lang in Hollywood series runs through February 10th.
Miriam Bale is a prolific film critic who blogs here.
For more on artist Suzanne Norris, go to sakurasnow.