Discover MFA Programs in Art and Writing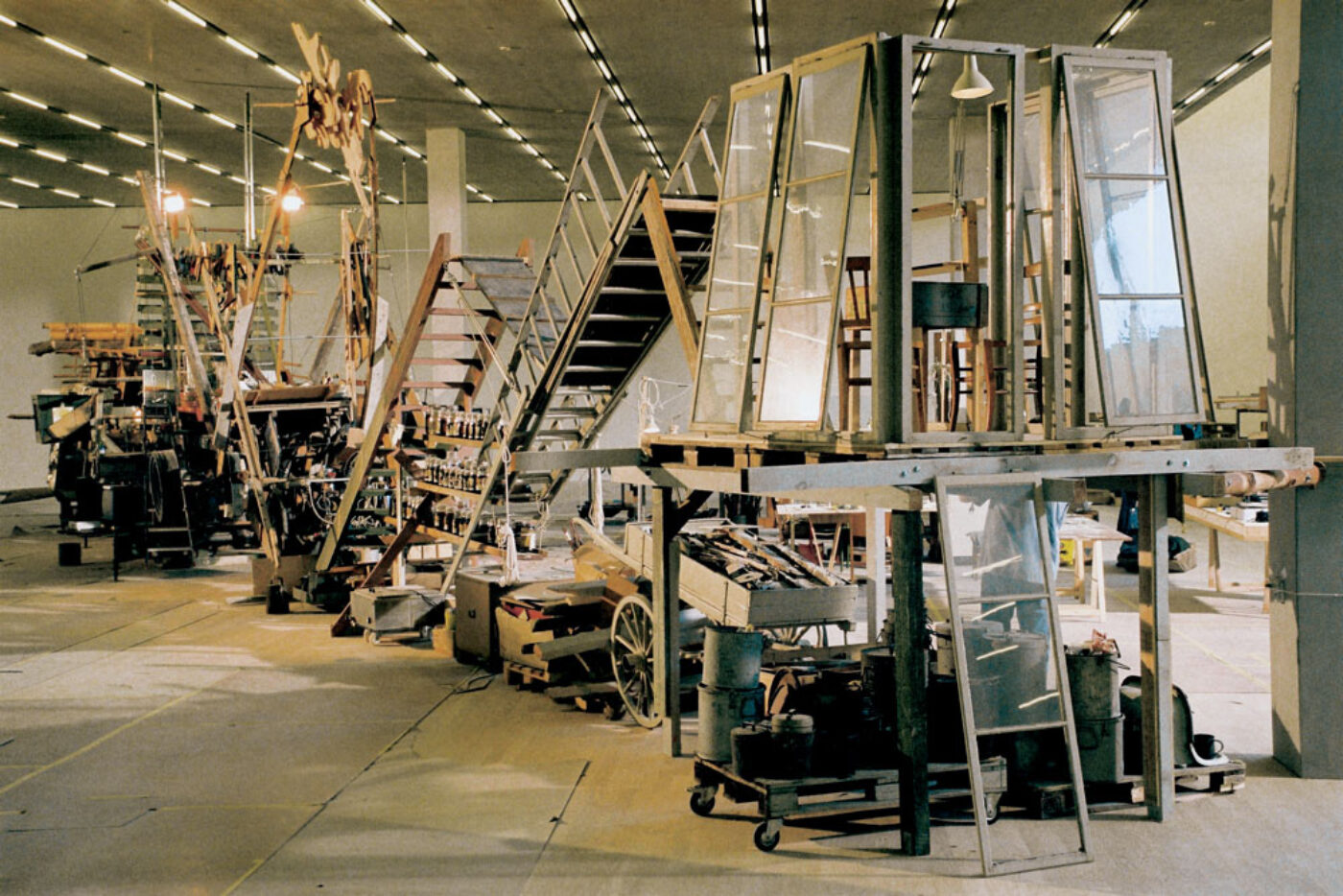 If there is any one thing that distinguishes Dieter Roth's anarchic dadaist assemblages from all else that has come on the scene since, it is that their inflection of a radical practice is coextensive with Roth's own life. Hence a retrospective is the perfect form for displaying not only his work but also his life, in all its sloppy contingency.
The extent of Roth's enduring commitment to anti-aesthetic playfulness must be seen as an ethos. Drawing since the age of 14, Roth (1930–98) was from the outset less interested in form than curious to explore ideas in whatever medium was at hand. Though drawing would remain instrumental for him, no medium was off-limits, as witnessed by his assemblages of keyboards and scraped wood issuing sounds of its scraping. In a historical and stylistic context that privileges Kurt Schwitters, Roth's aggregates of materials and hybrid practices are apparently without inhibition: he was manifestly willing to entertain accidents, and to waste. The fastidious archive of the by-products of each day of Roth's "light industry" might be considered a fetish, were it not for that fact that this very activity is a detail in the overall scheme of creative activity that rushes pell-mell to inconclusiveness.
The exhibition Roth Time opened in Basel and traveled to Cologne before landing in New York. Each mounting had its advantages. Cologne's Ludwig Museum gave the installation an informal fluidity commensurate with the flow of Roth's life work. Moreover, curatorial foresight paired Roth with a fine retrospective of Richard Hamilton (one of the few artists with whom Roth ever collaborated). On the other hand, New York's curatorial team at MoMA QNS and P.S. 1 lent thematic clarity to his life work, still a work in progress.
—Marjorie Welish
Originally published in
Featuring interviews with Olafur Eliasson, Ellen Phelan, Percival Everett, Francisco Goldman and Esther Allen, Ben Katchor and Alexaner Theroux, Jorgen Leth and Ann Mette Lundtofte, Michael Bell, and Mauricio Kagel.