Diane Williams's Romancer Erector by Matthea Harvey
The short stories and eponymous novella in Diane Williams's collection Romancer Erectorwork through defamiliarization, engaging by alienating the reader from everything from spinach to narrative structure.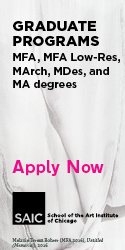 "For the duration of my speculation the girl felt as if she had been in a world." And indeed the worlds in Diane Williams's short fictions only tangentially resemble this one. In Romancer Erector people speak at one another, sentences are stripped of their synapses, and all the paths are overgrown. Certainty is deeply suspect: "'Is this spinach?' my son said. We got a good look at it—this is clear, very active, bland, soft, runny, a fluid, a drink to drink to improve oneself with by becoming familiar with it. I acted as if I could do that." Williams refuses the familiar "comforts" of traditional fiction to giddying, unsettling effect. The speaker-selves in her stories say things like, "Diane's vulva is a bit better now," and observe ultra-detachedly that "the shade of the sky is 'orange glow.'" The shortest pieces are little language Ferris wheels revolving obsessively around one subject, as in "The Idea of Counting," which consists of 13 almost identical statements (with varying line breaks and one exclamation point) enumerating the number of gems ("It is five gems. It is four gems. It is five gems."), then ending on "It is more than one gem." In the titular Romancer Erector, a novella in 17 sections, a bewigged woman who wears decorative ointment and is "two-thirds life-size" goes to visit Cora and Don Musgrave, a couple who live near the Urine River. Intentionally or not, she misperceives everything from social conventions (she has sex with their young son) to intentionality—"A pie is served, but is so carelessly guarded it is eaten"—offering the reader an extended look through alienated and alien eyes.
—Matthea Harvey
Diane Williams's Romancer Erector: A Novella and Stories was published by Dalkey Archive Press in late 2001.
Originally published in
Featuring interviews with Petah Coyne, Glen Seator, Ben van Berkel, Reynolds Price, Dubravka Ugresic, Michael Haneke, Donald Margulies, John Zorn