On the occasion of her latest collection, How High?—That High, the iconic short-story writer and founding editor of NOON talks about visiting the graves of her literary heroes and writing as a process of excavation.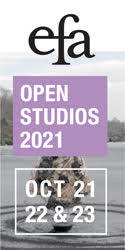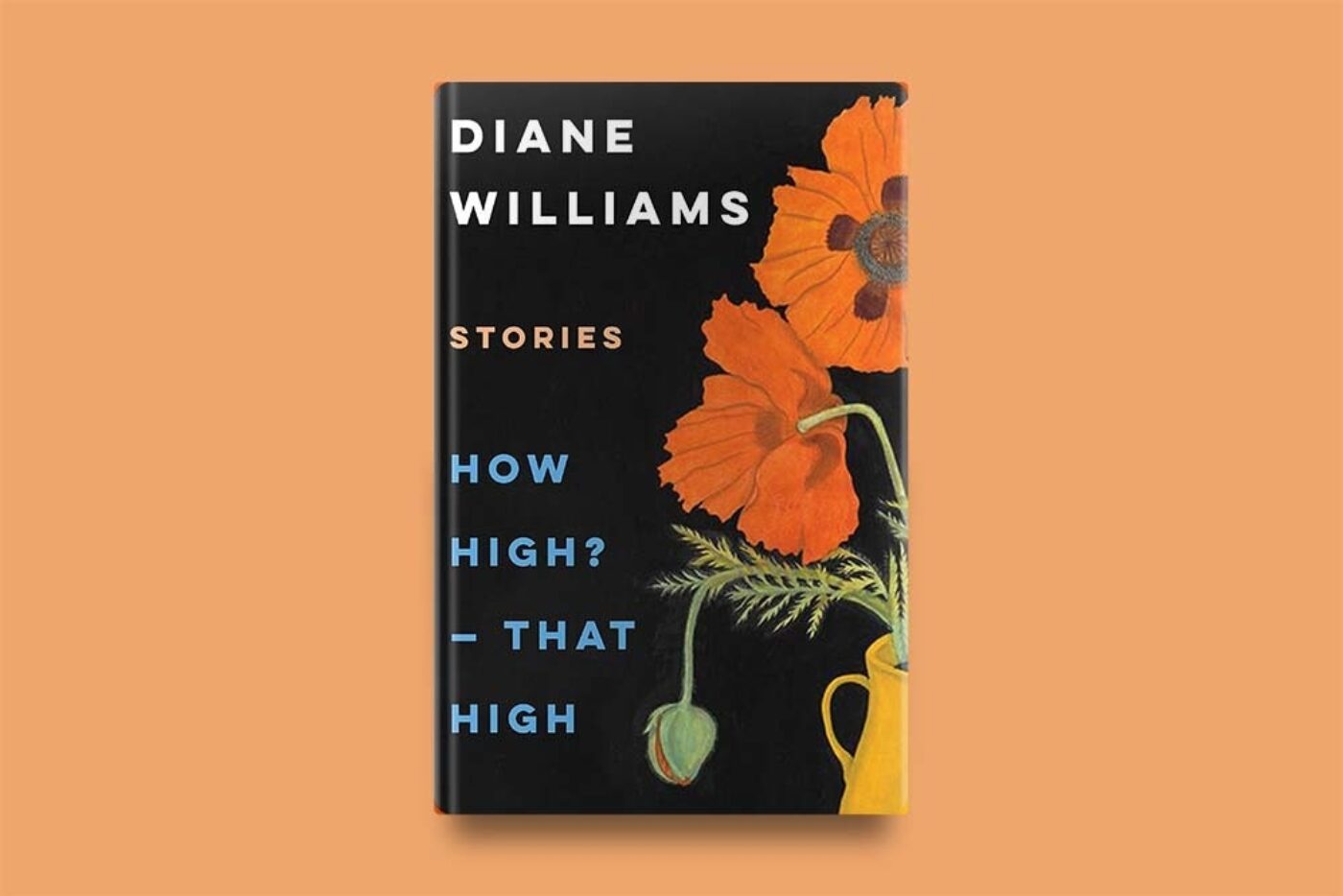 This interview was conducted in anticipation of Diane Williams's tenth book of fiction, How High?—That High (Soho Press, 2021), which sounds very much like a prod Williams might use on herself. Another incentive for the esteemed writer is fright—such as might be experienced by saying on the page what one would never say in real life. "Fright," Williams has said, "can be very productive."
The new stories are like the old stories in the pleasures they deliver, starting with Williams's irresistible, inimitable opening sentences. "I am trying to think if there's any reason for having fun anymore on any level?" begins the first story in the collection. How High?—That High is a slyly amusing book; even the darker stories veer into humor. For example, here's another jaunty opener: "She was grateful for that cheerful dot in the sky."
Ben Marcus has said Williams's stories "chart the kind of behaviors we show the world when our desires get the better of us." Desire is the watchword; desire drives the fiction, and this desire for more—more pleasure and uplift and life—is large in Diane Williams and shines through the stories as through the woman.
In 2000, Diane Williams founded the literary annual NOON with the purpose of publishing serious fiction, and for two decades she has been true to this purpose. New names, new energies, and writers with ambitions to be original have found a home there—Clancy Martin, Kathryn Scanlan, Brandon Hobson, to name only a few, for whom NOON has brought attention. The award-winning journal is archived, along with Williams's personal literary archive, at Indiana University's Lilly Library in Bloomington.
—Christine Schutt
Christine SchuttI remember when you described your method as "digging in the dirt," which seemed to me a grim summation of the writer's process. The only way you could make it worse is if you said "digging in the dirt with a spoon."
Diane WilliamsI do use a spoon! You are exactly right. And looking into a vast plot of dirt for a sign of life is grim.
I have tactics that at the very least help me to stay awake, to bear with the thought that I cannot do the job.
One very enjoyable ruse: I retrieve a big, pretty picture book—let's say, Villas on the Italian Lakes—and happily browse and turn up river stones and bedcovers—words that might prove useful.
CSWhen did you know your chief ambition was to write? Was there a particular book or class experience or random meeting that moved you to consider writing as an occupation?
DWMy life cracked apart in my early forties. I became maniacally dedicated to this work with the belief that by writing fiction I could have at demons and revisit—re-engineer—all previous certainties.
I struggle now daily to govern what feels like my jerry-rigged personality. Two very different women bear my name and history. The woman I used to be seriously disapproves of the woman I am now.
CSWhich writer do you most envy? Or, if you could take those elements of writers' lives you have coveted and fashion a perfect life, what would it look like? (I am thinking of your swoony talk of Edith Wharton in bed writing in the morning. The pot of tea, the mail on the tray.)
DWThe writers I especially admire were prolific. I romanticize their lives to prod, to hearten, myself.
And yes, I swoon to think of Wharton in the morning, sitting up in bed, dropping page after page of fluently composed script onto the floor for her secretary to gather and type. She wrote in the mornings and picnicked and played with her brilliant friends in the afternoon. How wonderful! And she hired yachts to take her friends on lavish holidays but still had the time to earn the Chevalier of the Legion of Honor from the French government for her war relief work. And I envy her commercial success.
Wharton recouped her inherited fortune (that her husband had gambled and embezzled away) through her writing and dispersed it generously to support her family and friends (including a large anonymous donation to Henry James).
George Sand escaped a cruel husband, dressed herself as a man, and transformed herself into one of the most celebrated writers of her time. A ferocious worker all night, she entertained her friends during the day—Chopin, Balzac, Liszt, and Flaubert. She even had a theater in her home!
I often think about George Eliot's protective partner, George Lewes, who shielded her from reviews of her books.
Anita Brookner had no need for multiple drafts. And although she didn't begin writing fiction until she was in her fifties, she wrote twenty-seven novels—a book a year, sometimes two. She did, though, claim to be one of the loneliest women in London.
Equally prolific, Iris Murdoch wrote longhand (only in the summers when she wasn't teaching) and rarely revised, although I have now read her letters, in which she often despairs over her work in progress.
I have a photo portrait of Murdoch on my desk, which I take up when demoralized. She is on her knees, hands on her thighs. She has a warrior's demeanor.
CSHave you ever made a pilgrimage to one of the great dead? Do you envision literary pilgrims leaving pennies and little notes for you on your tombstone? You have a cemetery plot in Tarrytown. Why have you chosen to be buried in this town? Why not be cremated and save on cost and free up land?
DWCremation is taboo among Jews—taboo in my family anyway, so I have never given it a thought. Also, there's no chance, then, of jumping out of the grave.
My relatives are buried in Illinois in a bleak, remote, massive cemetery that I don't return to.
Wolfgang [Neumann, Williams's partner] said we should look for a cemetery near New York City that is small and pretty and I thought—fat chance of finding that. But we found a very beautiful and historic one—Sleepy Hollow Cemetery, which is amazingly cheerful and I find myself looking forward to being situated up on one of its charming hills.
You know, Washington Irving is interred there, so during the Halloween season the site attracts children and tourists who have read "The Legend of Sleepy Hollow." His restored home is near at hand and the cemetery is decorated for concerts, tours, and parades.
I love to visit the homes of my heroes but don't see the point of going to where they are lying dead. I was fascinated by Freud's consulting rooms in Vienna and in Hampstead, London, and keen to see Emerson's and Wharton's homes in Concord and Lenox, Massachusetts, respectively, as well as George Sand's house in the French village of Nohant. In Prague, a friend insisted we pay homage to Kafka's grave and I found this depressing.
CSLately I've discovered more and more male narrators are turning up in your work. Do you know why this is the case?
DWThis is not my plan, so I can only guess at the cause. In some cases, a man has offered me the germ of the story, and I hear his voice as I compose—or I am trying to locate sympathy for a masculine point of view, or worse, this is how I hide from the pain or shame I'd feel if I used my own voice.
Readers likely assume my narrators are female, and I realize I should take this into account more often. But perhaps, if the gender of a character remains unclarified—as is the case in some recent work of mine—it's a lucky lapse that can afford a story more scope.
CSI am curious about these lines in a story you recently gave to me to read, "Seated Woman," which is told from a woman's point of view: "I drew tight the knot in the belt of my robe. It was the best I could think to do. But I guess the noose now was around my waist."
What are you up to with noose?
DWI guess I was gunning for the woman, but she outmaneuvered me. She maddens me.
CSIn this same story, the narrator describes her husband's open-mouthed alarm at something he sees, which must have been her doing, given that she finds it "terribly embarrassing," and she thinks this is another example of "so much I have done and do wrong." And then that belt description follows, and the reader sees just how ineffectual she is, forgetting the real use of a noose and using it as a belt.
DWSo, she is a hapless character. She nonetheless manages to be a killer.
CSIs it difficult for you to create fictional characters that you admire?
DWYes!
Why, why, why? Is it because it is a trial to admire myself for more than a few seconds, here or there, in a day? I'll try harder—or is it an all-round insufficiency of goodwill? That makes me sad.
CSI've never asked you—did you marry for love or were you desirous of simply getting on with life and specifically what you hoped to do with your life? Were you relieved to be married? With a ring on your finger, did you feel safe from predatory males?
DWYes, I married for love and for protection. But in that era, it never occurred to me to get on with what I hoped to do with my life. I was unable to conceive of an interesting life to get on with and I was shocked by the empty and cramped quality of my days.
I never thought that my ring could keep predatory males away. Later on, the ring proved to be an invitation.
Did you marry for love?
CSNo. I didn't marry for love but to get on with what I wanted to do with my life, and I believed the man who had proposed would aid me in those efforts. I married for kindness. I was tired. I was tired of importuning men and incurious, passionless copulation.
DWIt's so odd we've never discussed this.
CSSo back when we were able, before these COVID years, I went along with you on art jaunts and wondered then and wonder now what you are looking for. I have in mind Emily Dickinson's famous remark on recognizing poetry: "If I feel physically as if the top of my head were taken off, I know that is poetry." What's the experience like for you?
DWI may have come upon an important object if I think: This is crazy—wrong, badly made. I hate it! How did he or she get away with this? Or I laugh and am taken by surprise by my laughter. But there are those sublime events when the condition of greatness is instantly knowable and overwhelming.
I might have found the image I want for the cover of my next book and when I contemplate its effects, its mystery is stubborn.
CSDoes its mystery please you?
DWYes! I am roused to examine the object further but feel no anxiety or urgency.
CSWhat provides the most pleasure when you edit somebody else's manuscript? What are your aesthetic ambitions for NOON?
DWWhat feels most joyful? When a contributor tells me that he or she is joyful about the work we have done together.
And my aesthetic ambitions? To find and to publish powerful fiction by surpassing literary artists. I am not sufficiently skilled to concisely describe the complex characteristics of such artworks—but I am eager to put these into the world. Of course, first things first—a writer's serious interest in the English language is critical.
CSHave you a notion of a story you haven't written yet that you wish you could write?
DWYes—one that cannot possibly end!—a better love story. My novella The Stupefaction was a try and so was another novella of mine, On Sexual Strength. There are some other short works that come to mind, but I wish to do better at this.
Christine Schutt is the author of three novels and three collections of stories, the most recent of which, Pure Hollywood (Grove, 2018), was a New York Times Notable Book.
Originally published in
Our Fall 2021 issue features interviews with Rabih Alameddine, Lileana Blain-Cruz, Suzanne Jackson, Candice Lin, Kevin Morby, Naudline Pierre, and Diane Williams; an essay from Hafizah Geter; short stories from Akil Kumarasamy, Harris Lahti, Holly Melgard, Edward Salem (winner of BOMB's 2021 Fiction Contest), Adrian Van Young, and Diane Williams; a comic from Ricardo Cavolo; nonfiction from Hugh Ryan; poetry from John Keene and Marcus Wicker; a portfolio by Manthia Diawara; and Nam Le's newly hand-annotated interview from 2009.