Diana Cooper's work is a high-wire act.

Discover MFA Programs in Art and Writing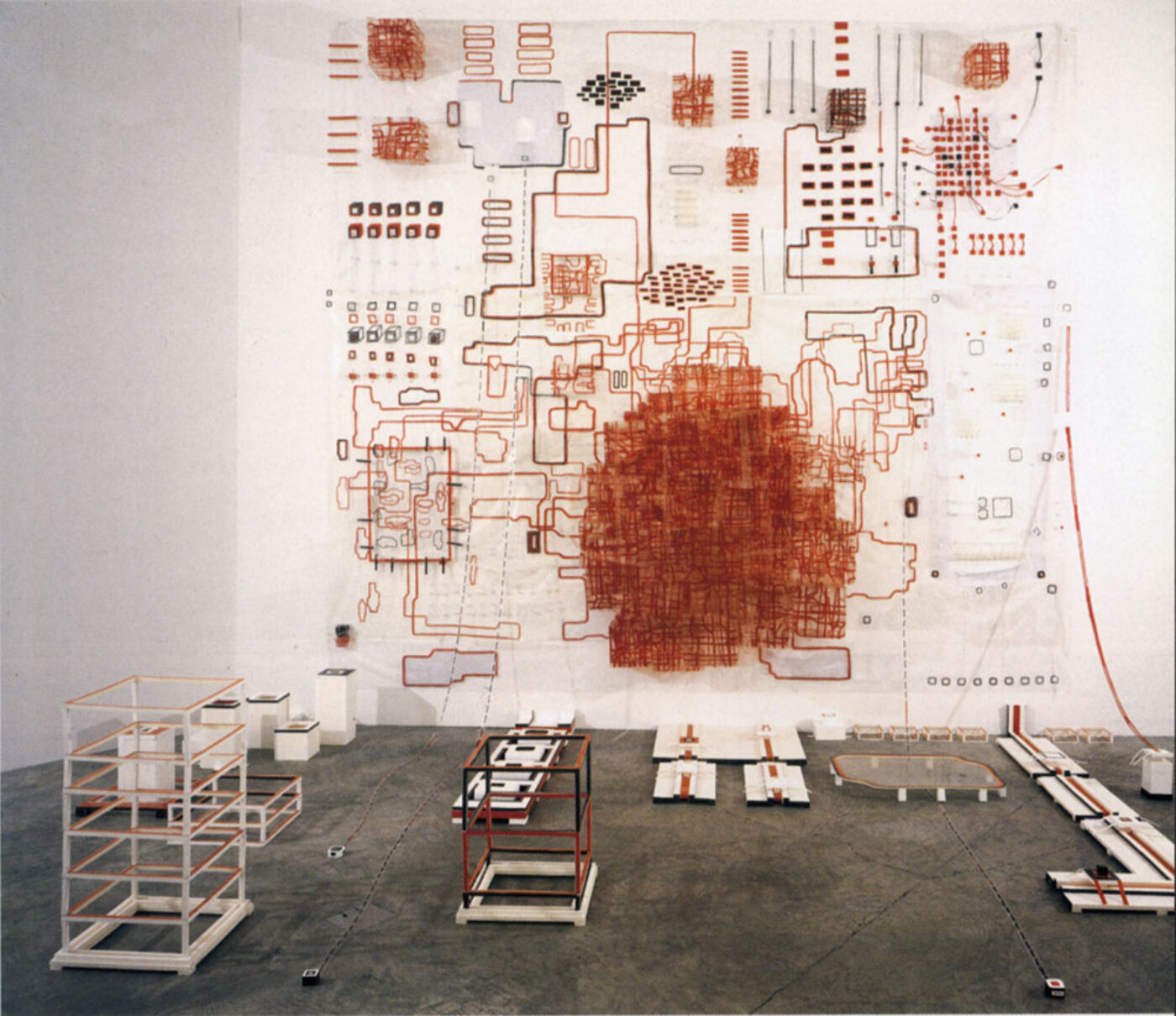 Diana Cooper's work is a high-wire act. It attempts to balance order and pandemonium in precarious constructions employing such materials as pipe cleaners, Post-its, acetate, Scotch tape, cardboard, and photocopies. The intense and obsessive doodling or collaging that covers her surfaces expresses itself as a desire to organize excess and chaos against the insurmountable rationality of her chosen structures, which resemble models of imaginary building complexes or mechanical systems.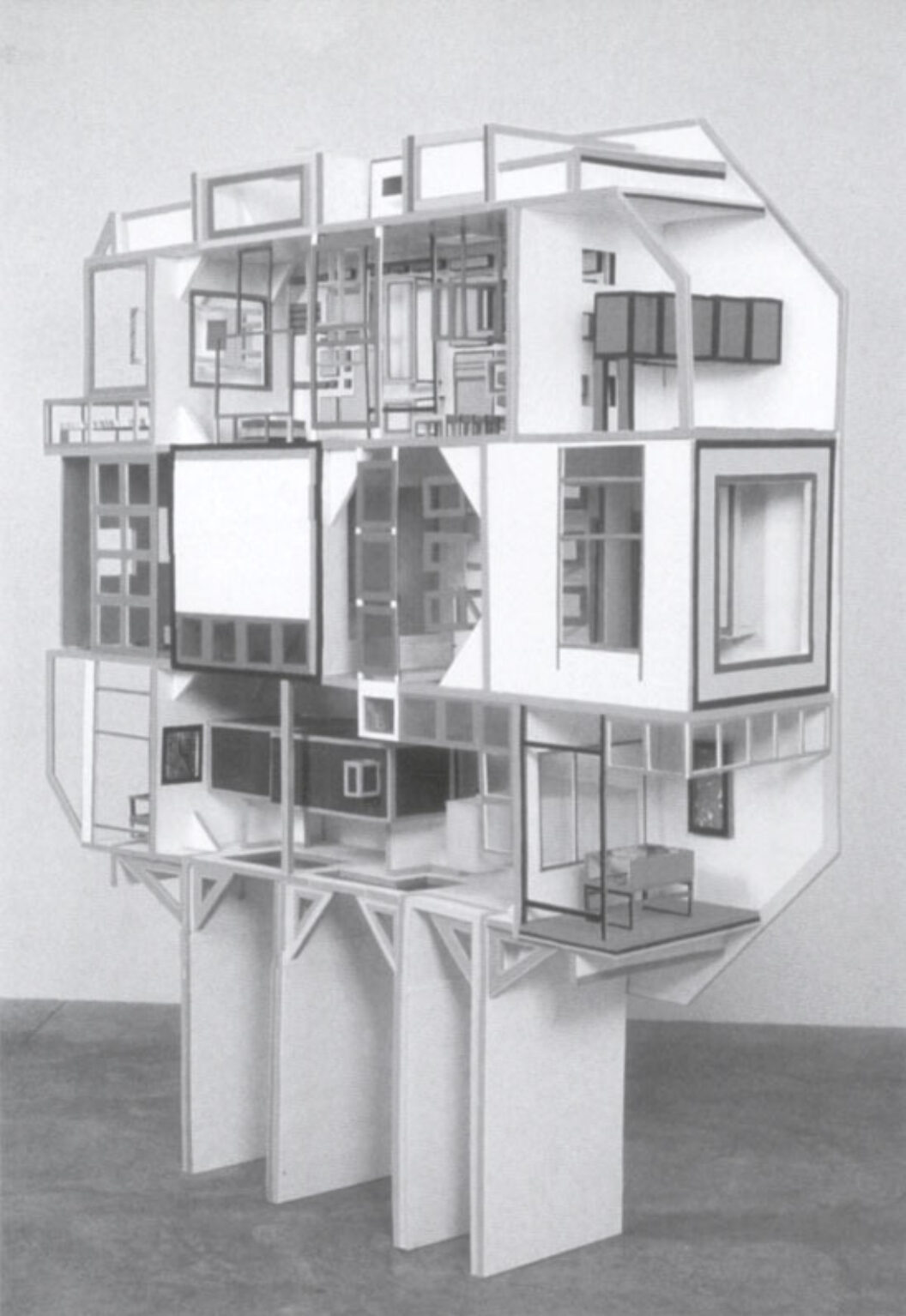 Vacillating between the ridiculous and the sublime, fragility, and unrelenting presence, Cooper's works have a modesty and a nearly ephemeral quality regardless of their physical scale. Recently her work has become more three-dimensional, moving beyond her original reference of pictorial space, the canvas support of painting. Unstable structures that look as if they might collapse at any moment, the new works introduce a penetrable and programmed space alongside the picture plane.
These eccentric assemblages suggest an interdisciplinary approach to issues of interactivity, social relations, the phantasmagoria induced by technology and what could be considered the terms of high and low taste. But more pertinent is that in this day and age, when meaning is thought to have more significance than experience, Cooper does not shy away from aesthetic issues when questions of beauty and "What is it?" and "How does one judge it?" reassert themselves. Both formal and abject, the aesthetic values that are recuperated in her work are associated with playfulness and humor as well as analysis of form. The ability to make these contrary qualities coexist supplies her work with its physical as well as intellectual content and constitutes its appeal. These qualities, along with the bodily pleasure we associate with experiencing them, resist the didactic and instrumental logic that has become a mainstay of what may now be identified as an academicized conceptualism.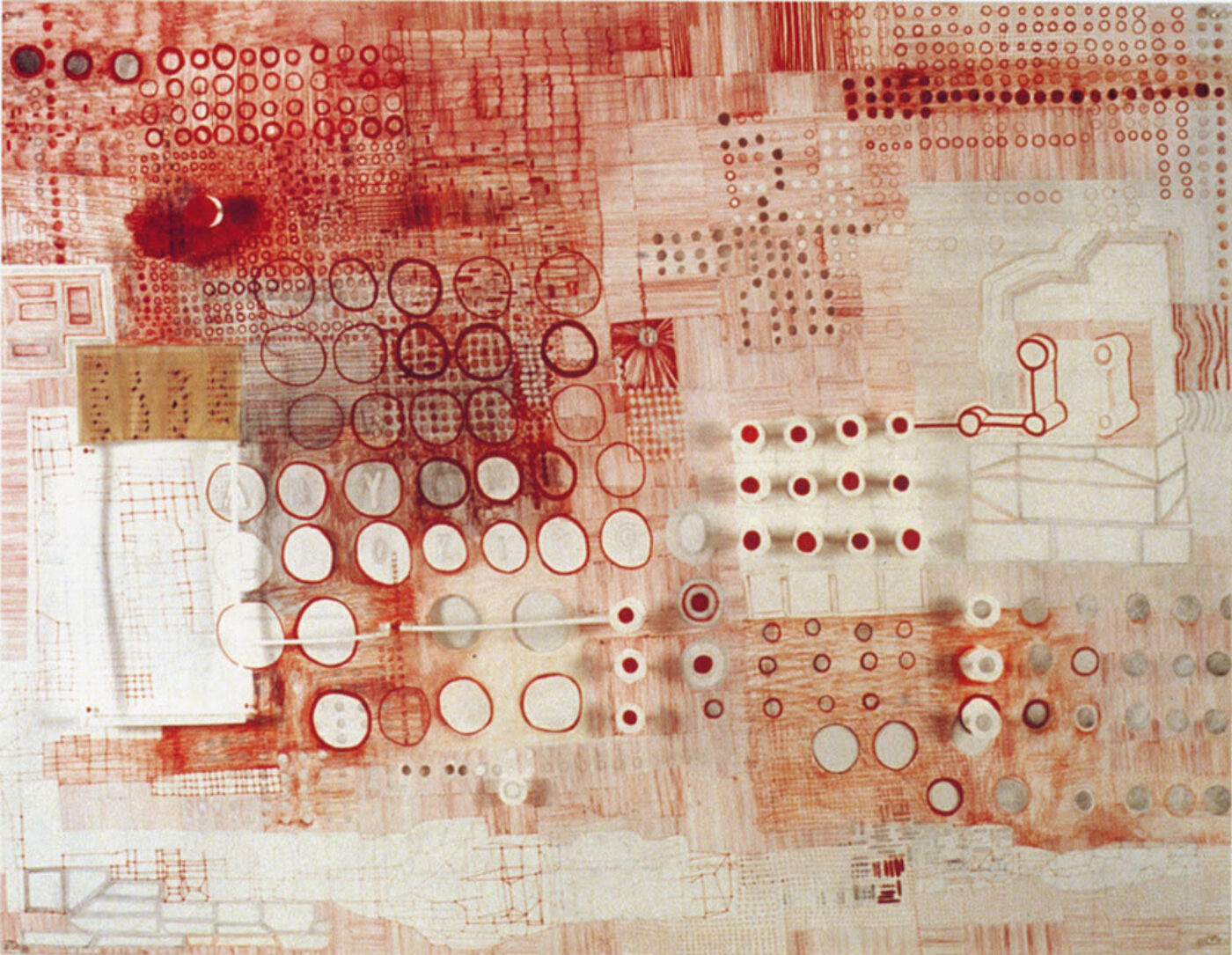 In place of the textual and instructive property of much of today's art, Cooper's work offers the type of experience induced by nondirected play, an engagement that is at once self-conscious, interpretative, and fun. In the '60s this direction informed the works of artists such as Allan Kaprow, Robert Morris, and Öyvind Fahlström, who used it to confront the tendency toward passivity and nonparticipation induced by mass media. For these artists, as for Cooper, art is seemingly both a means of self-expression and a way to transform the anesthetized back into individuals who can actively experience all aspects of life. Cooper's complex and energetic works substantiate that art, which is poignant, provocative and, in its own funky and elegant manner, still capable of challenging not only our taste and judgment but our expectations.
Originally published in
Featuring interviews with Paul Pfeiffer, Pat Steir, Tom Sachs, Marie Ponsot, Steven Millhauser, Meshell Ndegeocelo, David Greenspan, and Neil Labute.