The Best and the Worst: Dennis E. Staples Interviewed by Elizabeth Hoover
The writer on writing about urban legends, gay life on the reservation, and why he created a happy ghost.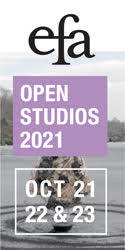 A young man drives alone at night along deserted rural roads and silent small-town streets. He's sleepless, struggling with the loneliness and confusion of dating someone in the closet. He ends up at a playground where he and his now-lover used to play as boys. As he mindlessly spins the old merry-go-round, he remembers how they tumbled in the grass, wrestling and laughing together. The rusty screech of the merry-go-round and his memory conjure the ghost of a dog that playfully bounds off, begging to be chased. Thus begins Dennis E. Staples debut novel, This Town Sleeps (Couterpoint), an expectations-defying ghost story, murder mystery, and coming-of-age tale set on a fictional Native American reservation. The ghost dog leads Marion, the protagonist, into the depths of history as he learns about the death of an Ojibwe basketball star, his family's past, and his own relationship to his indigenous identity.
A member of the Red Lake Nation, Staples received his MFA from the Institute of American Indian Arts and has published short stories in Asimov's Science Fiction and Nightmare magazine. This Town Sleeps received early critical acclaim; it was named one of the 31 LGBT books that will change the literary landscape by O Magazine and one of the most anticipated debuts of 2020 by Electric Literature. I met Staples at his reading at Boswell Book Company in Milwaukee the day after his book went on sale. I breezed by an unassuming man in jeans and a black ballcap joking with friends at the front counter. When we finally found each other, I noticed his nails, painted in red and turquoise chevrons, echoing the colors on his book's cover. After he read from the book, we sat down to talk and our conversation felt casual, punctuated by jokes and anecdotes, including a hilarious story about his friends trying to break up logs by running them headlong into trees and ending up with broken ribs.
—Elizabeth Hoover
Elizabeth Hoover What was the first spark of inspiration for this novel?
Dennis E. Staples I took a late-night drive because I couldn't sleep. I was living in Bemidji, Minnesota, which is only about thirteen miles from Cass Lake, my hometown, so I passed through there. I drove past this big playground and remembered that, growing up, we never went on the merry-go-round because people talked about how this stray dog once crawled under there to die. When I got home, I pulled out my laptop and wrote, "The dog went under the merry-go-round to die and, when a train passed by, I brought it back to life." I didn't really know where to go from there, but that was the very first moment of inspiration.
EH How did you figure out where to go from there?
DES I really struggled with the structure because I was thinking the book would be maybe three times as long. I always have those kind of ambitious projects in mind. I had all these different chapters about the history of the town and the tribe. I thought the story of Marion would be at the beginning and then at the end as a way to tie it all together. But then I thought, I'm not in Citizen Kane where you have this guy who is just like a guide that story just passes through. I wasn't emotionally prepared to relegate Marion to that. So I thought, what if I made every other chapter Marion so that we're really following him. If the reader picks up on the pattern they know, okay, now we are going back to check on what's going on with Marion but we are still going to get a bunch of crazy back stories. That structure felt like it just like cleared everything right up.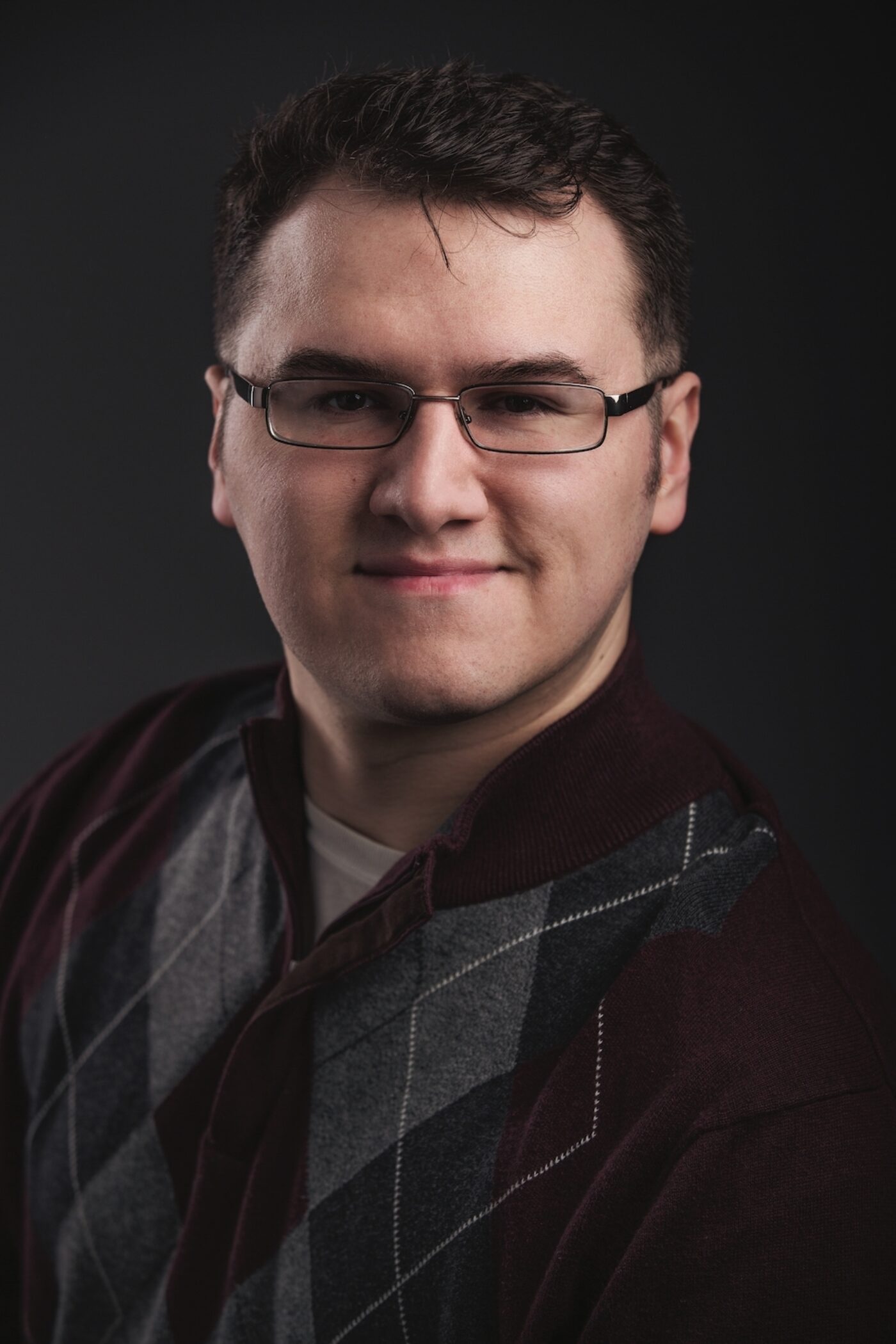 EHI really like Marion because of his deadpan humor and his very chill reactions to things. For example, when he resurrects the dog, he isn't frightened or taken aback. He just ends up playing with the revenant. Why did you write a ghost story that seems to go against all the spooky ghost story conventions?
DESIn Ojibwe, the word for spirit also means mysterious. So instead of a ghostly apparition it could also mean this thing you just can't know. I resurrected the dog before I had any idea of what it might be. I thought it could be somewhat of a spirit animal—you know, in the "this is my spirit animal" sense of the word—where he was guiding Marion along but could also do that for other people. I always wanted this dog to lead us through the mystery and for us to chase it. But I didn't want it to be like a really gross Pet Sematary kind of animal. I never wanted to go too far into the doom and gloom, even though one of my favorite authors growing up was Clive Barker.
I use humor a lot in the book when I feel like I am getting a little too sad or too serious. I wanted that moment to be happy because the dog probably didn't have a great life. It was just a stray. I made the revenant a puppy because I wanted there to be like a puppyish feel in the book, especially with Marion and his lover Shannon. That's why I called one of the chapters "What Boys Do," because it's not just about their new relationship; it's also about them rediscovering their friendship from childhood.
EHI did pick up on the playfulness in their relationship, but also on the tension. Shannon has so much anger in him. He says terrible things to himself about being gay!
DESI read a review of the book that said Shannon's story was just a typical story about the struggles of a closeted gay man. It wasn't a great review, but I figure you have to breathe it all in! When I was drafting the book one of things I was thinking about was how not to make Shannon a typical closet case. I really tried to show who he is through the setting around him. He comes from a family of outdoorsmen so you see him with his father who is a fisherman. He thinks they will all just hate him if they find out he's gay. That pressure makes him really volatile and any little thing sets him off.
That was a reality not just for me but for other people from where I am from. I've talked to men who aren't out and heard about how they struggled and how it really tore them up inside. I wanted to fully get into that mindset for Shannon. He's very, very, very angry, but this is a reflection of just how much it hurts. That's why I used the second person perspective in his chapters. The second person makes it sound like he's giving himself orders or trying to convince himself he's really straight because to be any other way is wrong. He's going through a really big mental struggle.
EH Were you similarly concerned about making sure your portrayals of Native American life weren't the "typical stories"?
DES When I think about some of the things in the book like the alcoholism or the gambling, I think, "Yeah it's a stereotype." But I also saw it all the time. I grew up on the Leech Lake Indian Reservation but also spent a lot of time passing through other reservations like White Earth and Red Lake. I witnessed a lot of the best and a lot of the worst. I guess I could have written a book in which everyone is completely sober and makes the best decisions possible but it wouldn't be a novel. It'd be like a self-help book or something. I think that it shouldn't matter that much if it's coming from an authentic place and you have good intentions; you're just portraying the world as you experience it. It's not the ideal but it's the reality. Poverty, alcoholism, gambling are the reality, but there are other realities: community, connectedness, getting back to our roots, or just trying to live our best lives.
When I was a teenager and going through teenage emotions, I was like, I hate this place! I'm gonna get out here! But that was what the adults around me were saying too, "You boys, you need to get good grades so you can get off this reservation. There's nothing here for you." When I got older and someone asked me if I hated small-town life, I realized I actually love this place. I feel something really powerful for it. I hope you see that in the book. There's a difference between trashing small-town life and just living it.
EH You also write very frankly about gay men's hookup culture and there's a real sense that these anonymous encounters can be dangerous. Were you pulling from your own experience?
DES My last fiction class as an undergraduate at Bemidji State University was with the novelist Maureen Gibbon. She had us make a map of our hometown with fifty places of interest. I tried to do Bemidji because I'd lived there since I was ten, but I realized Cass Lake, which is where I was raised and is on the Leech Lake Indian Reservation, is really my hometown. So, I made a list of fifty places around there. In the workshop, Gibbon had us go around and say one of the places off the list. I said the rest area. And she shared that she had a friend who would go to rest areas to have anonymous sex with men and he was murdered! Later when I decided to write about the town, after I figured out the whole deal with the dog and the merry-go-round, I thought why not explore it?
I also think it's somewhat of a common fear. If you are waiting for someone you've never met before, you can get paranoid! So I did use some of my own experience and details from other gay men I know. But I also wanted to make sure Marion was his own character and to differentiate him from me. For example, I grew up in a house with seven children so there were always people around. I made Marion an only child so I could really focus on him and his relationship to his mother, Hazel. The other thing that made us different is Marion's tendency to smoke a lot of weed, a habit he picked up from his mother. Although I did just spend six weeks in Seattle… .

EH The cover of the book is also really striking. Did you play a part in the design?
DES So the story I am going with right now … see these two red symbols, the circles with the line? These are Google location pins. Marion is traveling to meet men and, on some of these apps, you can just send you location as a pin on a map. Somehow these symbols ended up on my author questionnaire, but I kind of forgot about them. Though I remember I did especially request a design idea rooted in duality in terms of the Native tradition of Two-Spirit.
When I first saw the cover, I was like "Wait, where did that symbol come from?" I tracked it down and the oldest reference I can find on the Internet is a stock photo website that captions it "Native American symbol-general." So, then I did the whole Google image search and all this stuff came up about how it could be a symbol for love, war, and peace. I think the one that might be the most likely is hummingbird, but I don't know. I decided to keep it because if you look at where the red intersects with the green and blue there is just something hypnotic about that. I just love the cover.
This Town Sleeps is available for purchase here.
Elizabeth Hoover is a poet and essayist based in Milwaukee. Her poetry has appeared in Prairie Schooner, Epoch, and The Crab Orchard Review, and her art writing and cultural criticism has appeared in Paper, Washington Post, and StoryQuarterly. You can see more of her work at www.ehooverink.com.