An eight hour interview with Gilles Delueze was saved for release until after the philosopher's death. The posthumous talk covers everything from A to Z. Literally.

New York Live Arts presents
Marjani Forte
Nov 15-19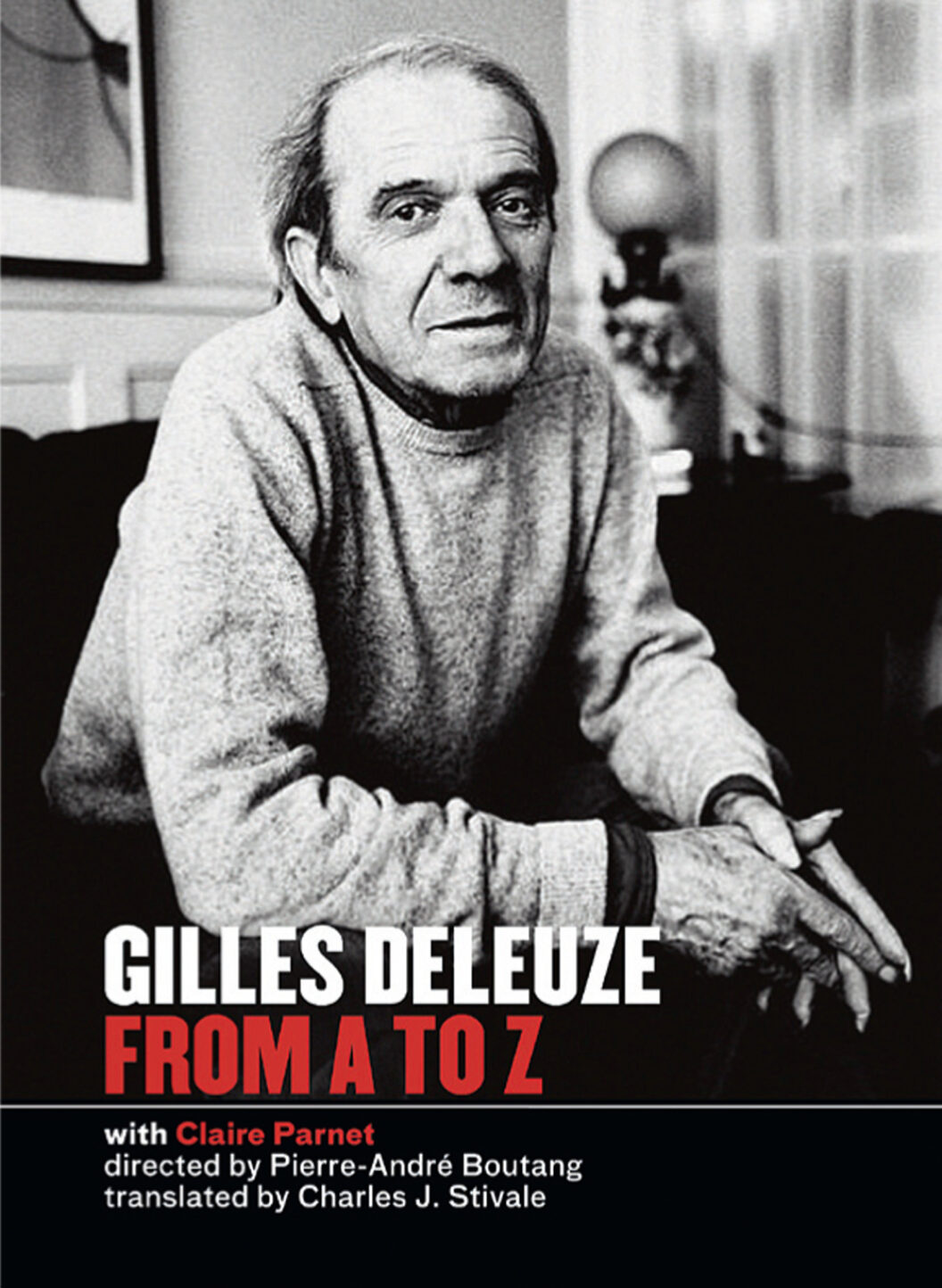 "Talk is dirty and writing is clean," Deleuze says in From A to Z, a dense and illuminating filmed interview structured as an alphabet primer (A as in "Animal," B as in "Boire," C as in "Culture," etc.) and made in 1989, when Deleuze was terminally ill. "Talk is dirty," he continues, "because it means being seductive." Directed by Pierre André Boutang, the eight-hour film was not to be shown, by the conditions Deleuze set, until after his death. He speaks reflectively, not to seduce but to construct a final record, only accessible after he is gone. "I feel myself reduced," he says, "to the state of a pure archive, to a sheet of paper, so that lifts my spirits and comforts me immensely." Smoke curls up over the 16-mm footage, each section beginning with two hands clapped together in lieu of a clapboard, Deleuze in a purple sweater with a mirror behind him, in it the reflection of Claire Parnet (smoking, naturally), sometimes beaming amusedly. Parnet, a journalist and former student of Deleuze's, coauthored a book with him, Dialogues (1977), and they have a chemistry that in itself is the fundamental substructure of the film: it's not a standard interview but a final testimony, with an interlocutor who serves expertly as muse. Deleuze covers an incredible range, from what it means to be an animal "fundamentally on the lookout," to the moment when he "ceased being an idiot" (under the tutelage of an awkward young professor whose interest in Deleuze was mistaken for pedophilia), to jurisprudence ("there are no rights of man, only rights of life, and so life unfolds case by case"). As he speaks, he circles back to previous letters and topics, giving a sense that there is a deeper order and logic to this testimony and its intricate relation to his philosophical works. In the final section ("Zigzag"), he speaks of the Big Bang. "There is always a dark precursor that no one sees. And then the lightning bolt that illuminates, and there is the world. That's also what thought must be, that's what philosophy must be. That's the great Z." "Are you happy to have a Z in your name?" Parnet asks. "Ravi," (delighted) he says, smiling broadly.
Rachel Kushner is the author of Telex from Cuba, nominated for a 2008 National Book Award in Fiction. Her new novel is forthcoming from Scribner next January.
Originally published in
Featuring interviews with Charles Long, Liz Deschenes, Ariana Reines and K8 Hardy, Heidi Julavits and Fiona Maazel, Nicolás Pereda and Gerardo Naranjo, Mohen Namjoo and Shirin Neshat, Dean Moss and Young Jean Lee, and Ingo Schulze.