Discover MFA Programs in Art and Writing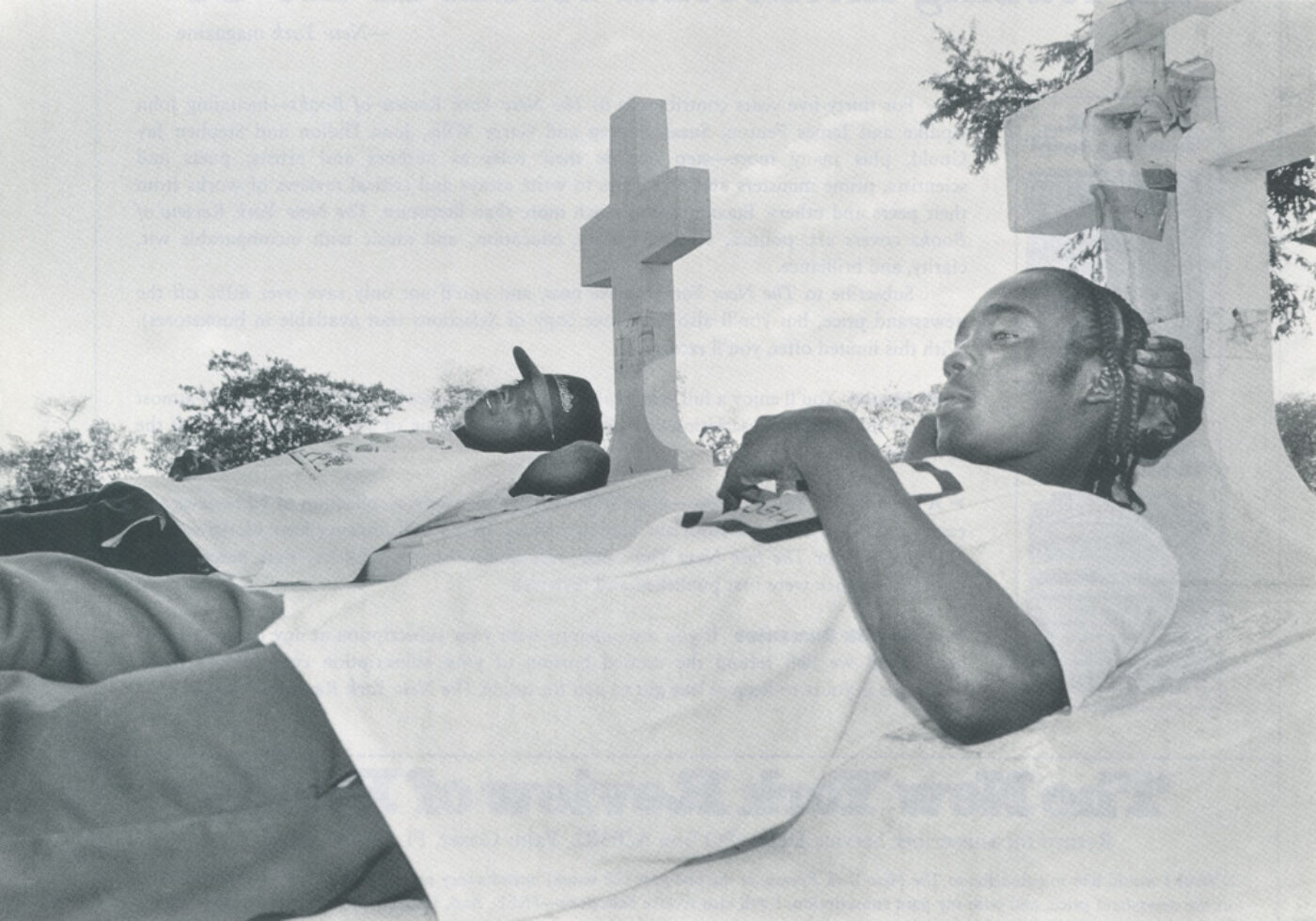 Until the 1995 gang truce brokered by the Belizean government both youths lived side by side with death. Victor's gang hid its guns among the cemetery's tombs and themselves in open graves. Victor, a Blood, would unnerve his Crip enemies including Germain by rising from the graveyard in the moonlight and wailing like a banshee.
From his childhood Victor recalls violent nighttime "games" or torturous pranks played at Listoway, the juvenile detention center where he was interned for 9 months at age 14 for smoking marijuana. He graduated from detention with plenty of anger, tough connections, and a dangerous ethos: inspire fear or live in it. "It's not the dead you have to fear, it's the living," he remarks philosophically.
Since the gang truce and their participation in The Conscious Youth Development Program, Victor and Germain, also cousins, have learned to trust one another.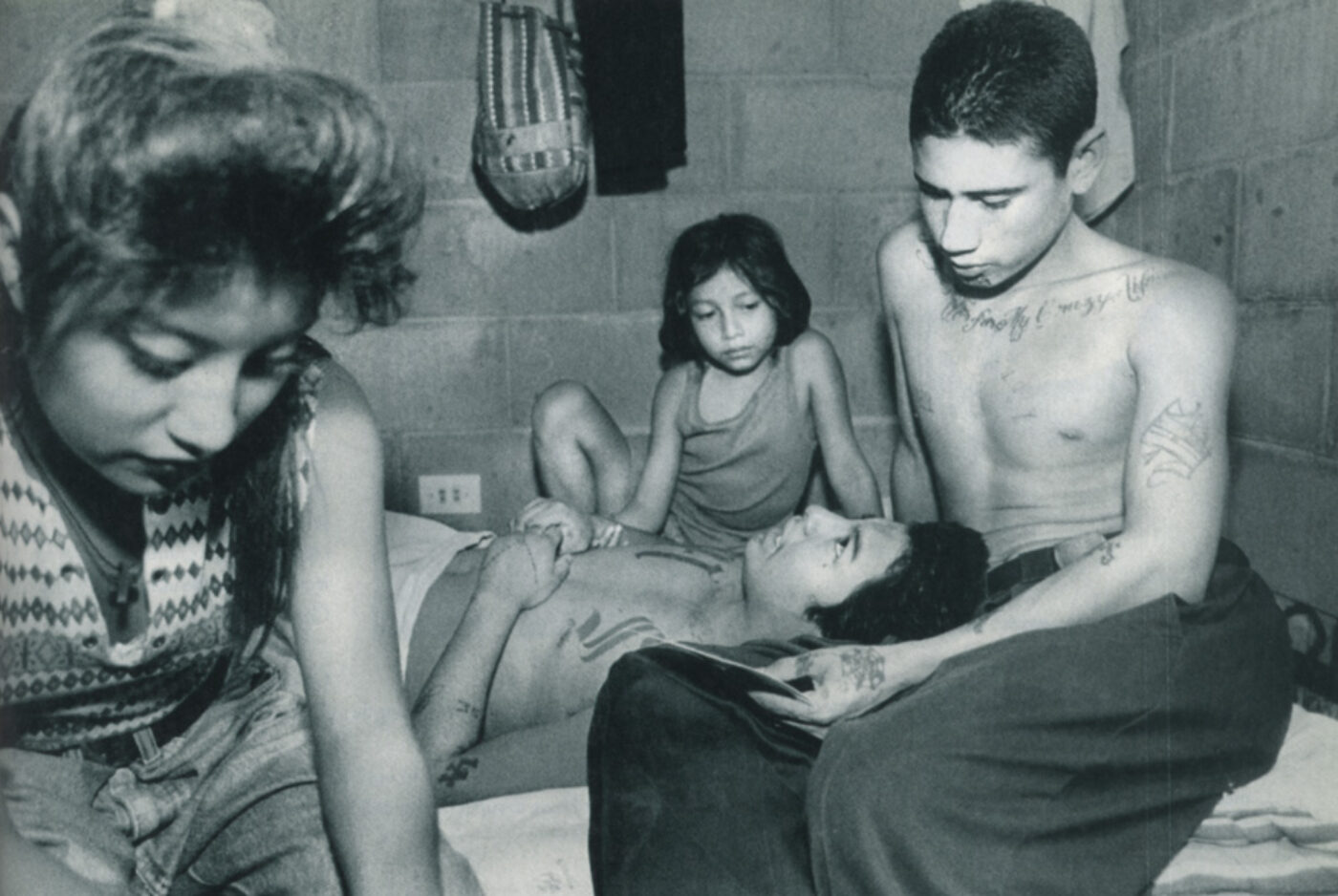 Every year the United States deports thousands of foreign-born youths with US criminal convictions to Mexico, Central America and the Caribbean. In 1997 alone nearly 1500 Salvadorans with criminal records—many young people with gang affiliations—were deported from US streets and prisons according to INS statistics. And these figures do not reflect the many more expulsions that occur as "voluntary departures" rather than formal deportations or the hundreds of teenagers who are sent back by frustrated parents hoping to "keep their kids out of gangs."
Frustration in the United States with crime and illegal immigration have changed the rules for all non-citizens, including legal immigrants. The immigration reform and anti-terrorism legislation passed in 1996 now mean that one brush with the law, one strike, can put offenders out of the country in which they have spent most of their lives. Enacted in the aftermath of the Oklahoma City bombing—initially thought to be the work of foreign terrorists—and a media-hyped, crack-induced crime epidemic, the new laws have created two standards of justice for criminal offenders, one for citizens and the other for non-citizen residents.
La Loquita, Cashy and Shy Boy once lived in Los Angeles. Cashy was deported. Shy Boy and La Loquita were sent back to El Salvador by their parents. At first all three thought only of getting back to the U.S. Survival is difficult without close relatives in a country one barely remembers. Deportees and "throwbacks" find fellow "homeboys" on the streets of San Salvador. The gang is their family and means of survival.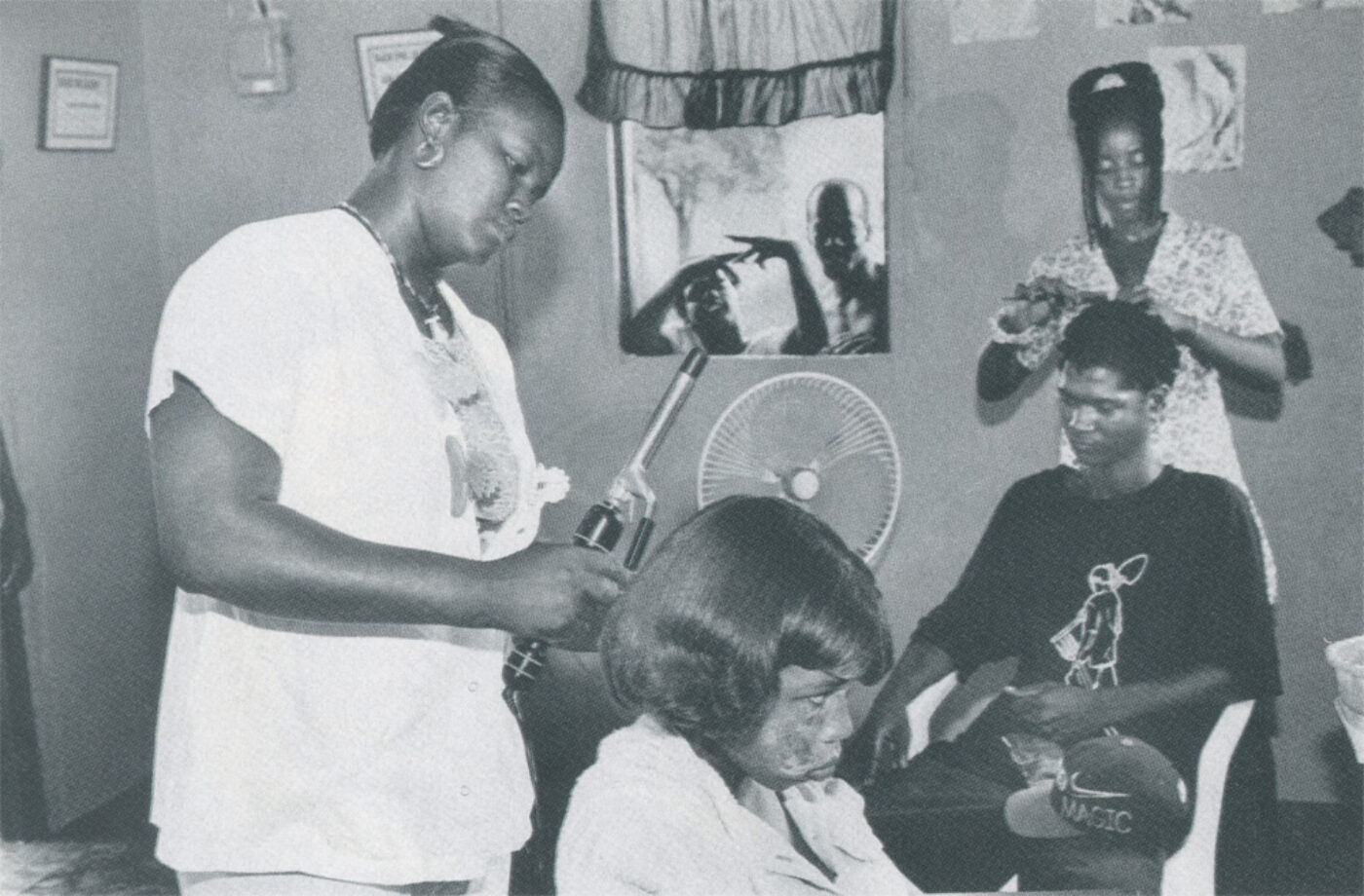 The Conscious Youth Development Program has helped turn Evalee Cadle's life around. She was an unemployed Crip gang associate, pregnant with her sixth child and battling an abusive boyfriend when she came to the program.
"Those were times I thought a lot about suicide," she confides. Step by step through counseling, night classes in cosmetology and enrollment in a microenterprise loan program, Evalee was able to open her own beauty salon. In the process she has become an inspiration to others, especially the program's young women. And she is currently the President of the Conscious Youth Council.
The Black Gyal salon has started out well. On occasion Evalee can even afford to employ someone to work side by side with her. But she has some problems: the local Crips, her brothers and cousins among them, hang out making their gang gestures both inside and outside the shop.
"It doesn't give a professional appearance. I'm going to have to screen the windows, screen them out," Evalee remarks. Her next goal is to get enough money to move to another location. "I didn't really want to put the shop here, but I have to supervise my children," she says. "Maybe someday I can even build us a real house."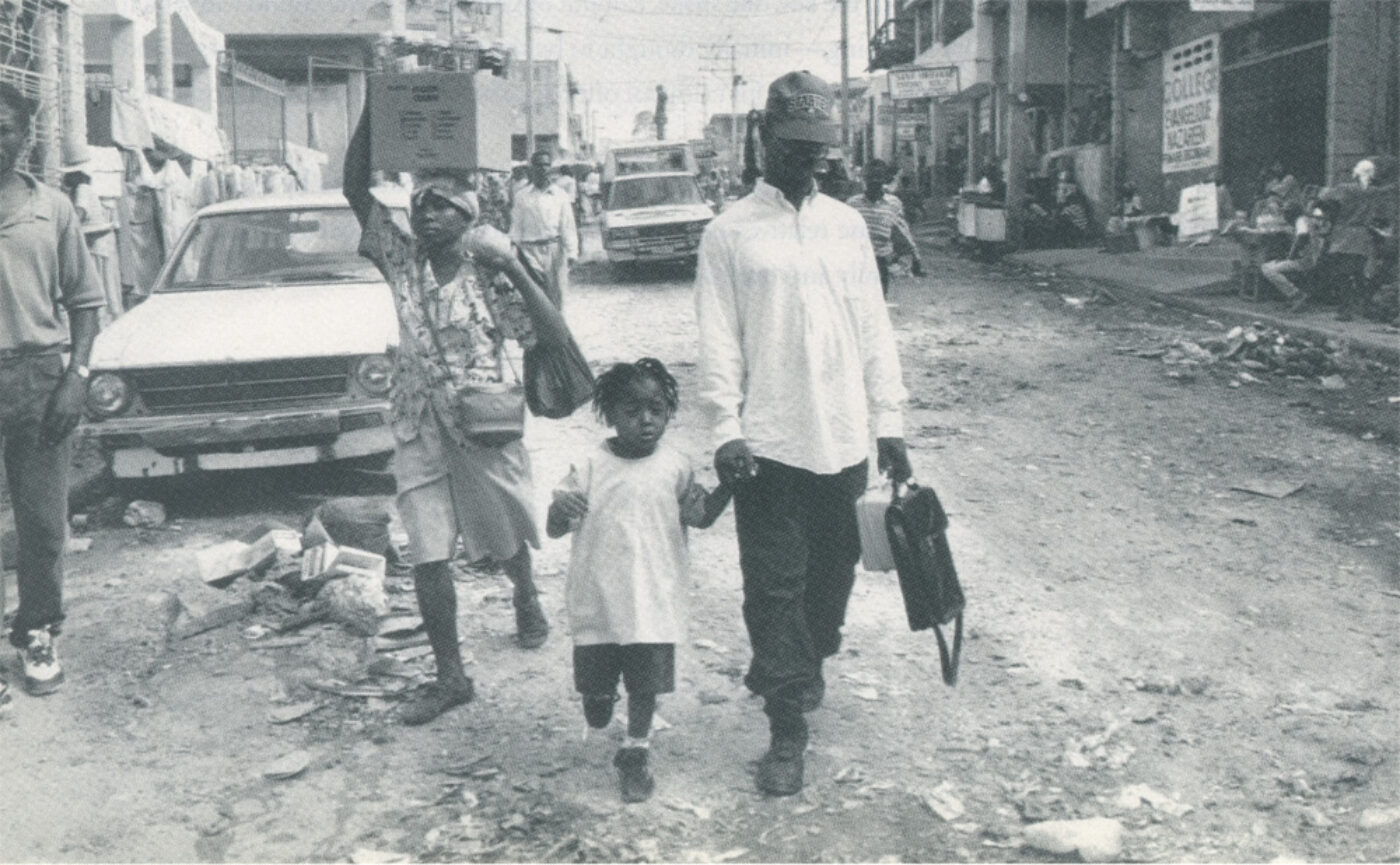 Five years after his deportation to Haiti, Touchè Caman struggles with his past and the future of his children.
Touchè Caman was five years old when he left Haiti to go to America. He grew up in Stamford, Connecticut and thought he was as "American" as his middle-class friends. No angel, Caman spent three and a half years in a U.S. prison on a drug charge, and it was there that he learned he would be sent back to Haiti.
"It's a life sentence, like being sent to die in hell," Caman remarks. "I used to see Haiti on TV and change the channel—all that poverty and violence. Who wants to go to Haiti? You want to go to Hawaii."
"My kids are everything to me," Caman tells me as he walks his four-year-old son Malcolm to school. "My sister Rose keeps telling me she'll take my son and raise him in the U.S. I don't know what I should do. It will give him a better life, but I want to be there for him and they won't let me back in the States."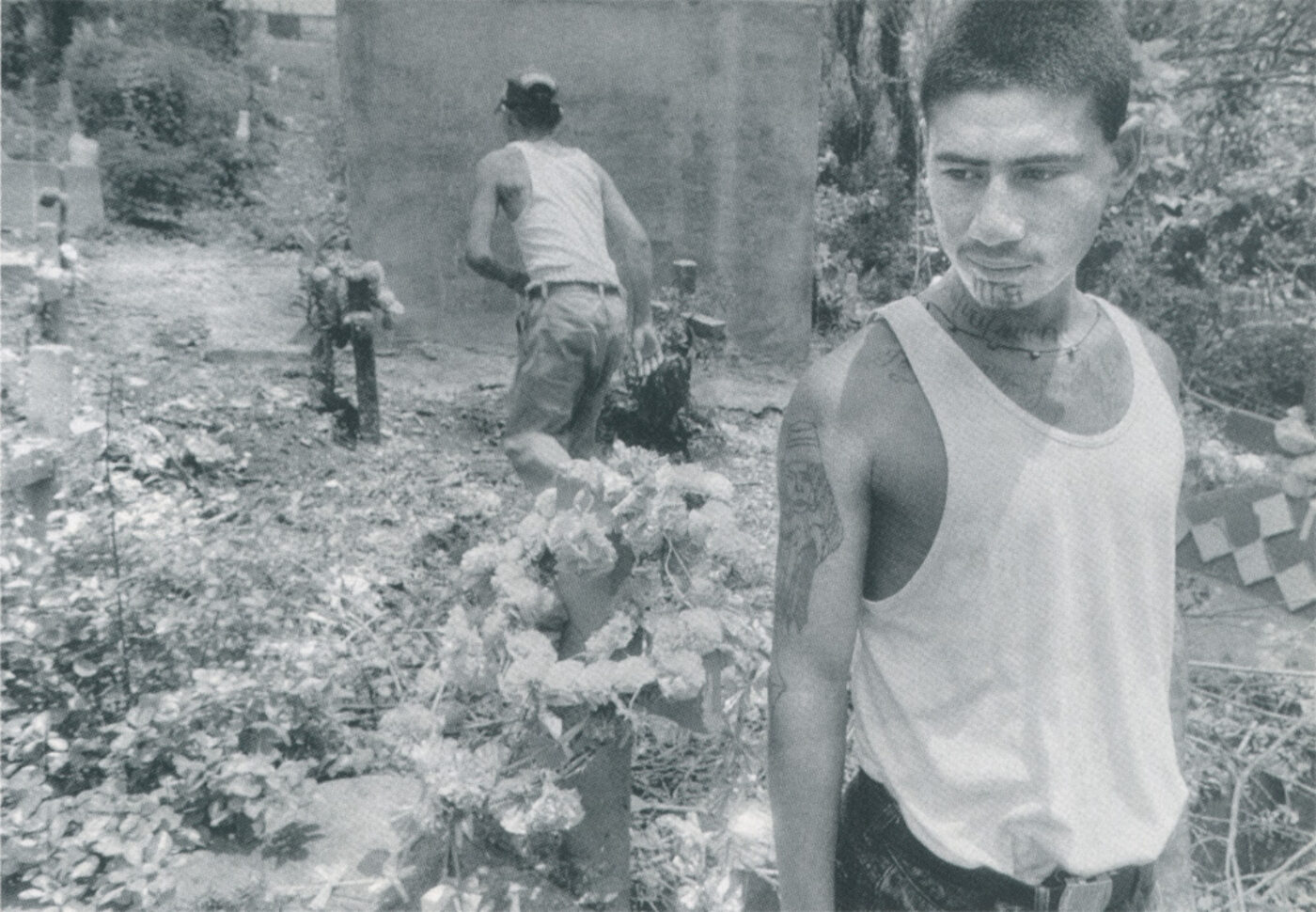 Edgar Bolaños, also known as Shy Boy, trudges to the edge of a soccer field with his friend Scrappy a few steps behind. The walls of even this remote village in rural Sonsonate are marked with gang graffiti, but Shy Boy passes it disinterestedly. He's not looking for a local homeboy, he's looking for the original Shy Boy—his brother, Jose. He changes direction several times, finally spotting what he is after—Jose's grave.
"My mom brought me back to El Salvador, because Jose told her some 18th Street gang members were going to kill me in Los Angeles," Edgar says in a low voice. "The bullet meant for me got him instead." Ana Bolaños remembers it differently. She thought that sending her youngest son to live with her mother would keep Edgar in school and safe. Shortly after Edgar arrived in El Salvador her oldest son was deported for his involvement in gangs and her middle son was murdered in a drive-by shooting. Jose's body was brought from L.A. for burial in El Salvador and Edgar tattooed a tombstone with the name "Shy Boy" (his brother's gang name) on his back and "MS" (the initials of his brother's gang, Mara Salvatrucha) on his chin. Now on the third anniversary of Jose's death, Edgar visits his grave.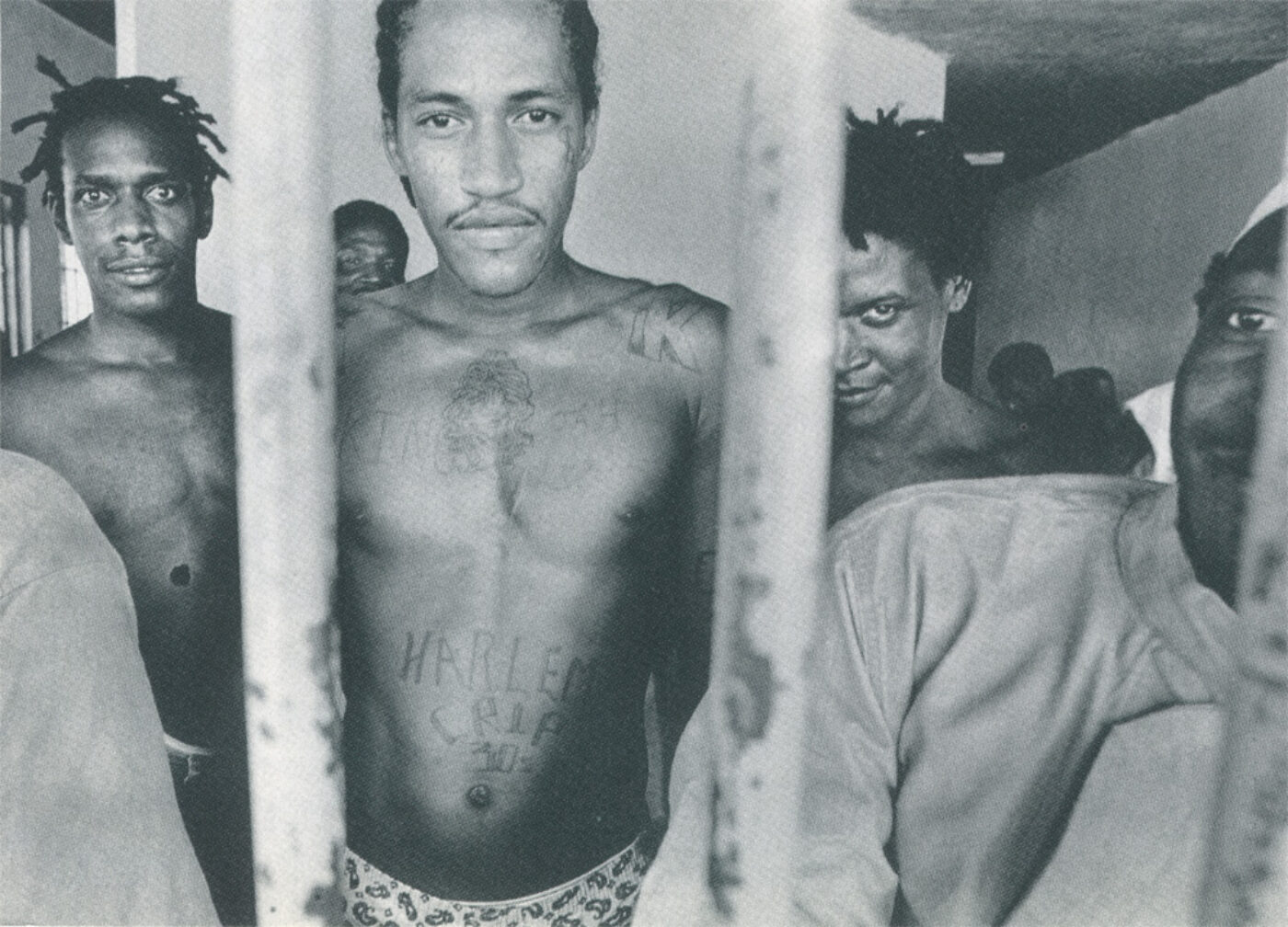 Deportees from the U.S. and local Crip and Blood gang members swell the ranks of Belize's prison population. A gang truce and government programs have lessened the gang-related homicides of the early '90s. But without much hope of finding decent paying jobs and with families breaking down, young people in the marginal neighborhoods of Belize City look to gangs for fellowship, protection and economic survival.
—Donna DeCesare is an award-winning photographer, writer and videographer. Most recently she has been awarded a 1998 Mother Jones grant, and photographs from her series Shadow Dreams and New Youth Visions will be featured in their July issue and exhibited at the California College of Arts and Crafts in Oakland.

Originally published in
Featuring interviews with Robert Altman, Ida Applebroog, Chuck D, Alvaro Siza, Joseph Chaikin, Peter Campus, Robert Pinksky, and Maryse Conde.