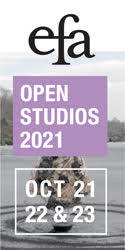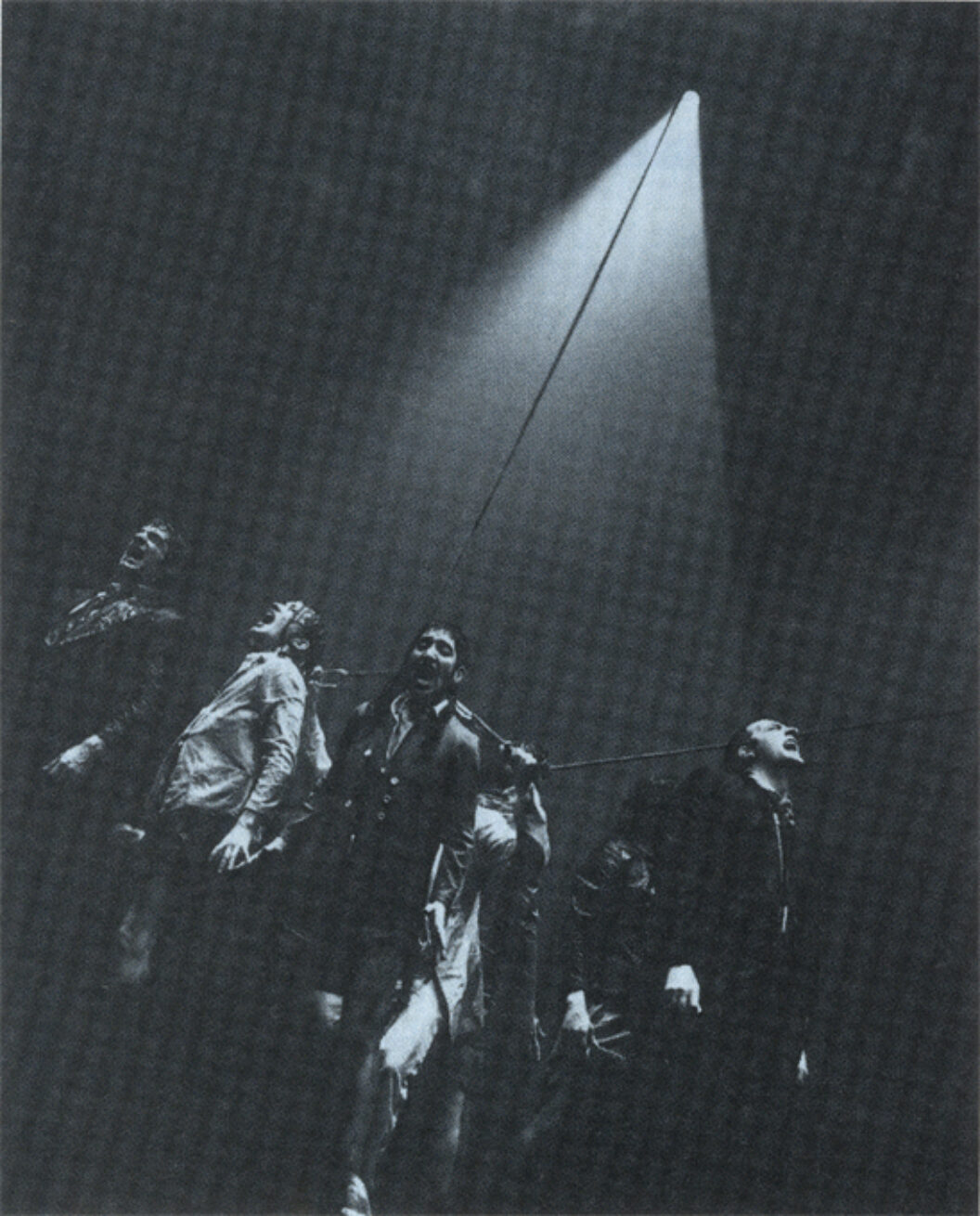 Here's what they say: "We want to thrill you like crazy and get under your clothes. We don't want to be deep, just reach the surface. Everything is changeable except our tempests." So they put us in a state of mystery, and using color, rhythm, and spectacular theatrical effects include us and our bodies in a spectacle of struggle in the face of hopelessness. An eloquent argument for Dionysian ecstasy, De La Guarda's Villa Villa is a ritual celebration of our human-ness. With sophisticated technology and astounding physical courage De La Guarda returns us to the cave fire where all performance began. With tortured glamour and an erotic rage in movement we are swept up in a ballet of cooperative violence that asserts our individual, tribal, and racial survival in the face of the storm of existence. In a kind of living action painting the group rains stars on us, finally bursting through the membrane of heaven and in moment after moment of awesome theatrical poetry, penetrating our emotions through sensation. We touch, smell, see and hear, above (and beneath) it all, feel the throbbing noise and beat of flight, of abandon, of aspiration. Pushing the envelope of pure theater, Villa Villaon one level gradually explores complex social dynamics. De La Guarda is kindred with Martha Clarke, Blue Man Group, Momix, Stomp, the legendary James Joyce Memorial Liquid Theatre, the progenitors of happenings, be-ins and raves and many more shamanistic pioneers. We should cherish them. Let yourself go.
—Darrell Larson
De La Guarda's Villa Villa is playing at the Daryl Roth Theatre, Union Square East at 15th Street.
Originally published in
Featuring interviews with Janine Antoni, Yayoi Kusama, Jenny Diski, Michael Cunningham, Simon Ortiz, Petuuche Gilbert, Simon Winchester, Gary Sinise, Thomas Vinterberg, and Marc Ribot.