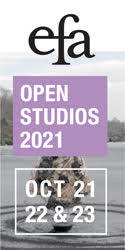 Toys "R" Us is the name of a popular retail chain. It's also a strong sentiment (albeit expressed more elegantly) in David Trinidad's witty and tightly unified poetry collection Plasticville. But don't be fooled: Plasticville is not just a bubbling up of nostalgia for bygone toys, games, TV shows, and songs. And it's not merely an aficionado's listing of Barbie doll accessories, a hit feverish in its exhaustiveness. These poems are sprightly and amusing but also wistful and forlorn. Plasticville provides readers with a model train tour of a fastidiously kept alternative world where fixation provides bright temporary relief from the pain and confusion of growing up human. The author of eight previous books, Trinidad allows his pet subjects—dolls, the secret sorrows of celebrities, highbrow and lowbrow, loneliness, childhood's entwining of innocence and decadence—to reign supreme. His acute formal control vies exquisitely with the writing's messier causes, so that even poems with deliciously cheesy subjects tease and glide expertly from line to line. Plasticville is part diary, part TV Guide, part history of the world according to B-movie epics, part excursion into the attic of ones formative years (and thus the idiosyncrasy of sexual identity). Charles Baudelaire wrote, "The overriding desire of most children is to get at and see the souls of their toys." Perhaps this is so because some kids look at their dolls and long to trade places. Plasticville is infused with the spirit of a boy who wanted to become Pinocchio, not the other way around.
—Amy Gerstler
Plasticville by David Trinidad will be published this spring by Turtle Paint Press.
Originally published in
Featuring interviews with Frank Stella, John Currin, Jim Crace, Frances Kiernan, Brian Boyd, Marsha Norman, and Arto Lindsay.