Two warm remembrances of the poet David Rattray, who passed away in 1993, and a video of the poet reading his piece "Mr. Peacock."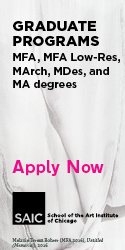 On April 5th and 6th, 2013, Eileen Myles—with Robbie Dewhirst, Chris Kraus, and myself—presented David Rattray: A Recognition, two events in honor of the life and work of David Rattray: poet, prose writer, translator, harpsichordist, polyglot, and polymath. These celebrations, at the Leo Koenig Gallery and St. Mark's Poetry Project, respectively—many thanks to both!—gathered together those who loved him and his work, who had known him well or not at all, who wanted to pay tribute to David Rattray, an exception among exceptions.
David was a vital and vivid presence to many of us, and to many, a best friend, an intimate, a wise man, a mentor. His breadth of knowledge, passion, enthusiasm, his poetic mind, his talent for love and life, swept us away. He swept us away also with his "bad attitude," his insubordination to authority and to the authority of what he knew. He was an anomaly among anomalies, a teacher who never professed but who taught, and did it unlike any teacher most of us had ever known. He was never precious; he was always prescient.

— Lynne Tillman
The following is excerpted from a eulogy by Betsy Sussler for David Rattray published inBOMB's 1993 summer issue.
As a poet, David Rattray graced our pages with halcyon poems so elegant that he charmed the winds and the rains—arcane, radical, reverential. As a contributing editor to BOMB, David was the most generous of writers, palming his choices in beautiful descriptions as if they were birds. He believed people were gems, precious, and treated them accordingly. He showered us with gifts: endless stories of escapades, homemade myths, and prose homages—all of us would-be lovers—all of us recipients of his devotion. It was returned. As a father and husband, David dedicated a very private love.
From "In the Curvature of the Curve," 1993, by David Rattray.
Lines written on the back of a map left unfolded by design (for L.)
See along the horizon above Edmond's Col
that solitary pair of wings beating?
See the stream slipping/round that single dark brown leaf?
Iron in the water
Sov-foto at dusk,
trout jumping for gnats/ in the apple jelly air that never stays,
the crow sores, dips and oh /clears this icy rill / burning in the gaze
where my life trembles inside yours.
As he was dying, David called each of his friends to say goodbye. "This is David." (The most redolent and commanding of voices, I never mistook which David.) "I just wrote the most beautiful poem in my life. Do you know what I'm going to call it? David never expected me to answer rhetorical questions. I didn't. "'The Debt to Nature', do you know what that is?"

This time I had to: "Yes, David, it's death."

"Yes, death, and I am going on a journey, an exciting and incredible adventure. And the thing is just to go, to let go."
After our conversation, walking home on crowded streets, I heard the sound of thundering hooves and turned to see two saddled but rider-less horses gallop past. The kind of horses police use for crowd control. Police-less. Chestnut. They crashed into rush hour traffic on Canal Stret. The stallion leaped onto the roof of a red Toyota, a sentinel; the mare flipped, roiling onto its hood, her legs flailing. Those of us on the sidewalks screamed, terrified that her back was broken. And then, miraculously, she somersaulted onto the pavement and galloped off toward home. Her sentinel followed, jumping off the hood into the night.
This is what I am telling you now of what else happened that night.
David had called me in the office. Right after our conversation I left, with barely enough time to meet Elizabeth and Bob (Murray/Holman) and David Deutsch for dinner. My car was parked on Crosby, then, as you some of you remember, a dark and inhospitable alley. Before I could get to it, a swarthy man approached me. He was laughing. His arm was in a cast. "Help me," he said, "I need my keys." His free hand was pointing to a pocket just out of reach; one, I noted, that was right next to his crotch. I declined.
My car stalled on Prince Street, just sputtered and died. Cursing, I glided it into a parking space and left it there to be dealt with in the morning.

That's when I decided to race/walk down West Broadway and where I heard the horses galloping up behind me. I thought that everyone around me was screaming, but the screams were internal: I was certain that the horses would be killed, that they too were a part of this debt, this sacrifice to nature. I was beginning to understand that I was still with David and at the edge of something that I didn't want to enter. What I didn't fully appreciate at the time was that ever the gentleman, David was picking up this particular tab.

I did check on the red Toyota's occupants—two young Chinese men; they were shaken but with only slight cuts from the shattered windshield. That's when I hoofed it myself to the police stable on Varick. Its doors were open; the policemen were laughing and joking, unsaddling the horses. The light was a shadowy yellow as if from another century, so when I got to the noisy, bright clatter of the Odeon, it felt like I was entering back into the land of the living. I told my dinner companions the story, and when the waiter arrived for the third time to take our order, having been shushed away until I had finished, I decided on rare liver with blood red wine to fortify myself, believing that I had returned from the gates of hell.

Postscript: The next morning the car started without a hitch.

— Betsy Sussler
 
Read more of David Rattray's work here.