David Kilgour of New Zealand pop legends the Clean took some time to throw together a mixtape of sun-drenched psychedelic gems.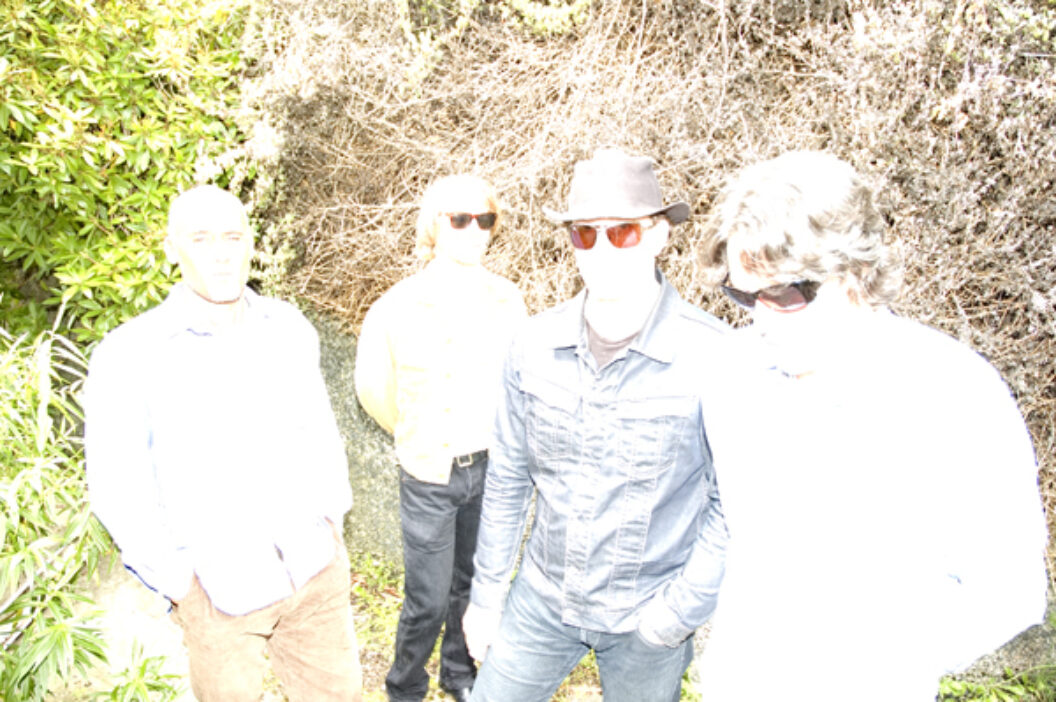 David Kilgour has been making great records for over thirty years and his growing and loyal numbers of fans are always eager for a new album. Lucky for us we don't need to wait too long. In 2009 Kilgour released Mister Pop with his primary band, the Clean. On April 26th, David Kilgour and the Heavy Eights will soon release the new album Left by Soft, his first album in four years with The Heavy Eights. Kilgour has stated that "It's probably the first real "band" LP I've made since Frozen Orange or the David Kilgour and the Heavy Eights LP from the mid '90s." Left by Soft has a more ethereal, raw sound. While recording Kilgour decided to leave overdubs to a minimum and to not clean up takes with Pro Tools editing. As a result, the listener is like a fly on the wall, listening in on the Heavy Eights recording in a lodge in the extreme South of New Zealand.
For his BOMBlog Mixtape, Kilgour selected some exceptional cuts, everything from an otherworldly version of "Like a Rolling Stone" by Spirit to a beautiful love song by Dennis Wilson.
Leah LoscutoffDescribe the recording process and collaboration style with the Heavy 8s while recording Left by Soft? Was recording Left by Soft a similar or different (approach) to recording than Frozen Orange back in 2004 (in Nashville w/Lambchop)?
David Kilgour It pretty much is still the same approach. Get musicians together and show them some new music, throw some ideas around and then go record. The Nashville LP was put together very quickly in two bursts over about 10 months. And also—Taane, the drummer and I have been playing together since my first solo LP Here Come The Cars, and Tony and Tom have been playing with us for yonks now too! So the Heavy 8's is a band that's always active in one way or another. We're still searching in our own humble way!
LL How did you first meet up with the Heavy 8s—Taane Tokona, Alan Haig, Tony De Raad and Thomas Bell?
DK Taane I met on the West Coast of the South Island, in a town called Greymouth. He was playing in a friends band. We did played a show together, and that was that. Tom I met making a movie called Scarfies where we pretended to be the Clean in a scene, Tom played bass. Alan, who is no longer with us, I met at high school! Tony, I met in a house in Kingsland, Auckland, a friend of friends.
LL What was it like recording in the Catlins…the scenery/atmosphere, and how did recording there in an old lodge come about?
DK I've known about the lodge for a long time. Some friends even went to this lodge as children on school trips, which it's commonly used for. Tom suggested it could be good for a record! The main dining room had a great balanced sound, very live but smooth. It was a little like the lo-fi South Pacific version of The Shining. That kind of place but with beaches and full on nature! Almost army-like barrack quarters. Apart from passing tourists down the main highway there's no one down there really.
LL I read that Thomas Bell cooked up some amazing meals while recording, so I have to know what you ate.
DK Thomas Bell says, "I think we might have eaten…Indian curries, maybe beef, with potato curry, dahl, pickles, breads, yellow Thai curry, chicken with green beans and peppers, Mexican black beans, roasted corn salsa, rice and tortilla, ratatouille, polenta, lamb kefta with salads, pita & hummus, roast chicken, potato gratin, green salad, and spaghetti Bolognese with salad. I remember I was really into baking bread at the time too, I think I baked 3 loaves of sourdough a day!"
LL The songs on this new album conjure up imagery of ethereal landscapes. How does the scenery you are in influence your song writing?
DK I really have no idea. But there's a lot of space down here in the South Island. I have a ton of time to dream too! I try to summons up the spirits with music, and if that means nature spirits—jolly good work!
LL I'm curious about the cover choice—a lavender wall? Any story behind it? Don't you normally use your own artwork?
DK It's my anti cover. My big statement is: here is my new LP, like or leave it! I will not sell myself! I cannot sell myself! But I'm very fond of purple at the moment.
David Kilgour's Mixtape: April 2011
DK Here's six I've recently enjoyed. Lotsa old stuff but there really is more of it!
[Also check out Poly Styrene's great solo album Translucence]
[This is the second inclusion of "Mona" on a BOMB mix. Check out D. Charles Speer's mix here.]
David Kilgour and the Heavy Eights' Left by Soft is out April 26th on Merge Records. Keep your eyes peeled for U.S. tour dates. Leah Loscutoff is a California native, who recently relocated to NewYork and now resides in Brooklyn. She is an occasional writer for the music zine Savage Damage Digest out of Oakland, California and she is currently working as a Digitization Archivist for the Brooklyn Historical Society.