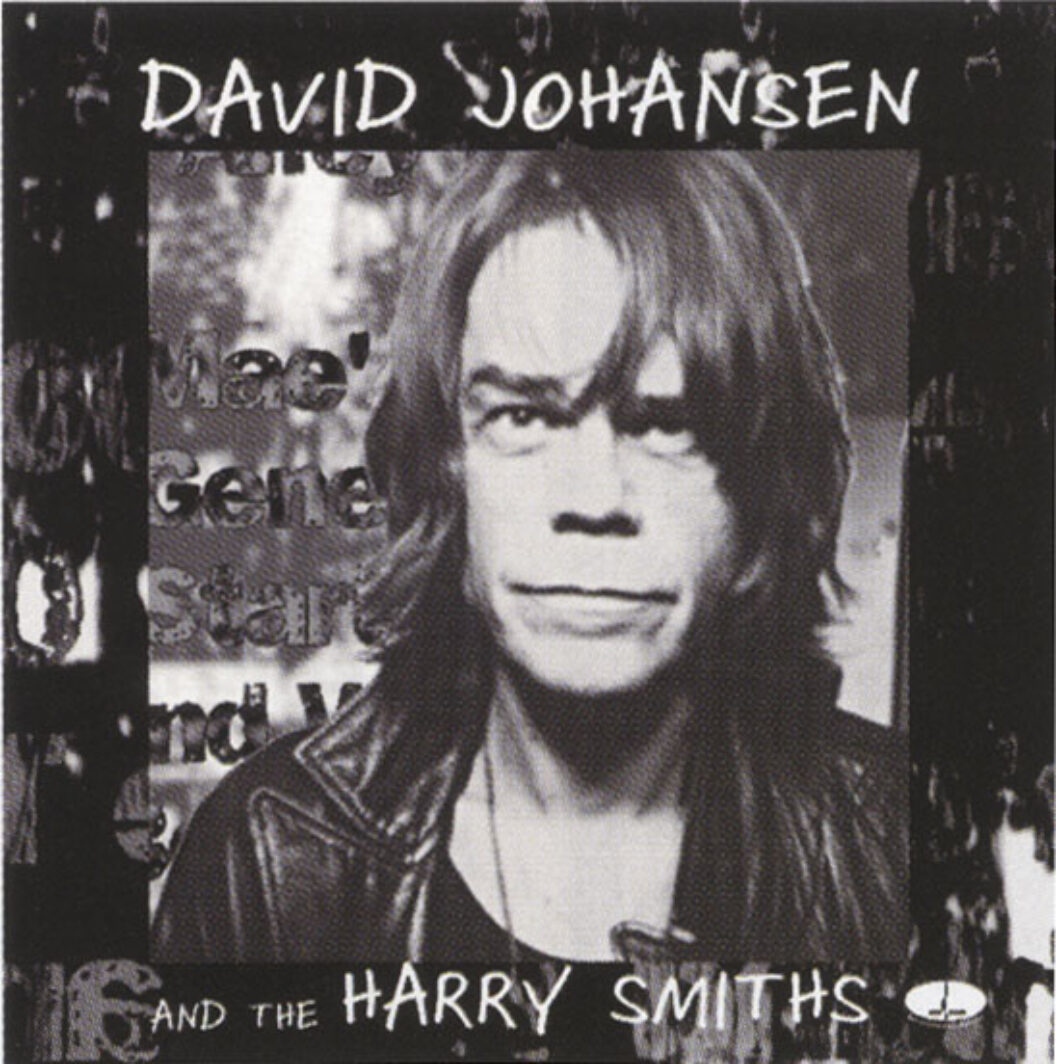 David Johansen has been one of the most important musicians in American music since he was a teen in the early 1970s, with ratty hair, caked makeup, hyperlips, and a misanthroandrogynous stance, singing post heavy water blues songs like "Frankenstein" and "I'm Looking for a Kiss" with the New York Dolls.
David was the first punk rocker. The band he led inspired brief but boffo generations, including those of Sex Pistols, Ramones, Blondies, and Bowies. The Dolls never made it to the big time because, to quote one of their album titles, they were "too much, too soon." The first time I saw them I thought they were a parody of the Rolling Stones, but they were certainly better than the Rolling Stones and therefore the first musical parody far greater than its subject.
They left the self proclaimed "world's greatest rock and roll band" in the angel dust. David was Mick informed by Robert Johnson and Cab Calloway. His partner Johnny Thunders was raunchy, junkier, more banjily real than Keith Richards. And David was not only a superior wordsmith, he was a greater musicologist. He was a twisted combination of Noël Coward and Bo Diddley. He brought vacuum tubular blues beatitude cum panachio to classics like Bo Diddley's "Pills" and "Bad Detective." And he knew who Jan Murray and Phil Foster were.
Although he's a great parodist, David has never been content to be a parody of himself for more than minutes at a time. When he tired of playing his sophisticated hard rock songs to arena morons, he reinvented himself as a bluesy cabaret entertainer roughly in the traditions of Cab Calloway, Ray Charles, Louis Prima, and Louis Jordan. When he tired of doing the Buster Poindexter schtick full-time to audiences of sophisticated drunks, David went back to the dry look and his deep roots and came up with David Johansen and the Harry Smiths. The Harry Smiths are named after the legendary artist, filmmaker, occultist, anthropologist, and collector. In 1952, Smith's collecting resulted in the Folkways Anthology of American Folk Music, a six-LP set of music culled from his vast collection, selected by Folkways, according to Smith, "from an epistemological, musicological selection of reasons."
This crucial set introduced to the world such voices as Blind Lemon Jefferson, Lightnin' Hopkins, Mississippi John Hurt, and others too numerous or obscure for you to remember unless you reread this. Anyway, whenever popular music gets too insidious (see 'N Sync) the blues come up and smack it down, which is what Bob Dylan did recently with some Harry Smith Material. And now here's Dave doing it again, just as good, and sometimes a little bit better, with an excellent band of soulful cohorts and a voice that makes rice soft and roosters hard.
I'm not going to waste good buying and listening time describing the subtle, scintillating playing and singing on David Johansen and the Harry Smiths, except to say that it brings to life biorhythms all too often filtered out by digital thinking and bad posture. This is the real deal, from an artist who is an adept in the arts that made Freud toss in his sleep.
The Harry Smiths are a great band, comprised of Johansen's longtime musical collaborator Brian Koonin on guitar, the brilliant rhythm section of Joey Baron on drums and Kermit Driscoll on bass (famous where it counts for their work with guitarist Bill Frisell). Larry Saltzman is heard on guitar and banjo, and Dave himself on singing, guitar, and masterful harmonica. This record was recorded live as an ensemble, not assembled part by part like a damn Porsche, but recorded in a church which is still standing, a testament to the soul here infused. If you only buy one record this year you are probably a creep, but if you are chronically delighted by the vagaries of the inflamed human spirit, I told you so.
—Glenn O'Brien
David Johansen and the Harry Smiths was recently released on Chesky Records.
Originally published in
Featuring interviews with Om Puri, Uncle Mame, Donald Baechler, Monique Prieto, Aleksandar Hemon, Paul Beatty, Arthur C. Danto, Julien Temple, and Miriam Makeba.