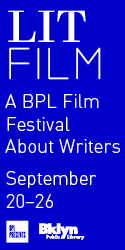 Sometimes it is simply the inspiration behind a fiction that's enough to cause a stir. Diary of Lo—Italian author Pia Pera's controversial rebuttal to Nabokov's Lolita—for example. Or David Dante Troutt's debut collection of stories, entitled The Monkey Suit. Troutt has taken lawsuits concerning African Americans and their encounters with the justice system and fictionalized them, relying on the background information given in court recordings for his framework. In the battle over "Whose novel is it anyway?" Troutt, a law professor and first-time author, shows that one's source material need not matter, that it is the strength and innovation of one's writing that counts.
In "Tell About Tellin'," the story of a legal battle over free speech in the aftermath of the Detroit riots, a heroin addict who gets caught up in the chaos of the times is threatened and subsequently arrested for warning others about brutal police retribution. Troutt speculates, invents, creates, and crafts an entire human being from the dry bones of the case, and then proceeds to give the riot itself an emotional substance that was plainly missing in the law briefs. In "Never Was," the story about an African American killed for owning a gun in the Deep South, Troutt does not focus on the obvious constitutional right to bear arms, but instead plumbs the psychology of fear, explaining the reasons behind a sheriff's justifying an innocent man's murder. Now, such literary conceit could have easily made Troutt's stories read like exercises in self-righteous polemic; instead, The Monkey Suit provokes reflection. And by doing so, it not only thumbs its nose at our supposedly "equitable" legal rights system, but puts many recent first fictions to shame.
—Rone Shavers
The Monkey Suit is just out in paperback from The New Press.
Originally published in
Featuring interviews with James Hyde, Mary Heilmann, Alan Warner, Scott Spencer, Catherine Gund-Saalfield, Cassandra Wilson, Revenge Effect, Elevator Repair Service, Zoe Wanamaker, and A Day in Brasilia.