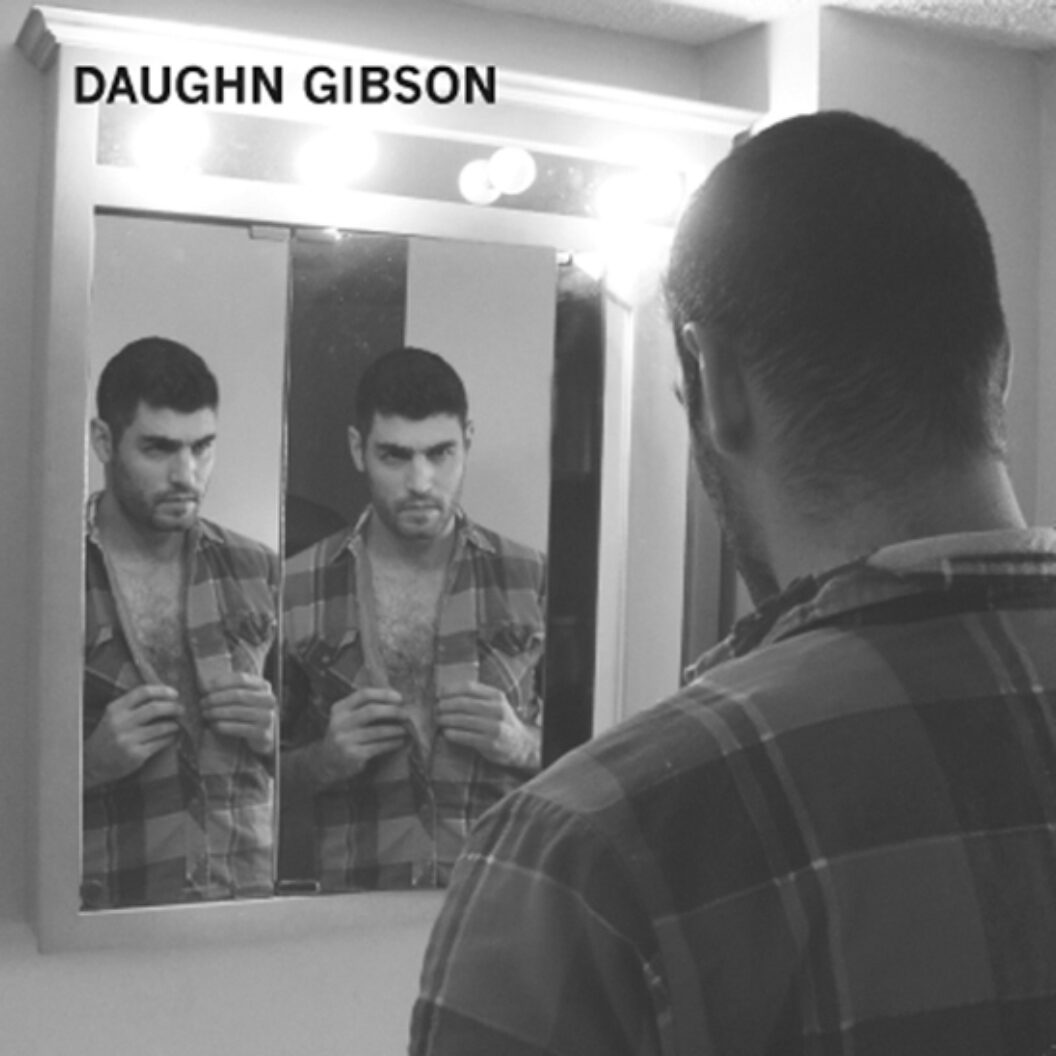 White Denim Records, 2012
On All Hell, Daughn Gibson uses the tools of the contemporary electronic singer-songwriter, but, unlike his counterparts, he is influenced by classic country and dark Americana. He loops short samples from old, obscure country and gospel records and combines them with electronic drums, bass, and the booming power of his deep voice.
Although Daughn Gibson, né Josh Martin, cuts up, pitch shifts, and electronically alters his voice, his natural baritone is what makes this record great. At times, All Hell seems like an American baritone sampler. I can imagine Scott Walker singing "Dandelion," and "The Day You Were Born" could be a Lee Hazlewood song, if not for the pitched-down backing vocals. "Ray" would fit comfortably on a Magnetic Fields record, and, on "A Young Girl's World," Gibson sounds like Matt Berninger of The National, especially when he sings, "I wish there was another way of getting downtown." Like Berninger, Gibson comes off as extremely masculine. On "The Day You Were Born," his voice drips with manly swagger like a character from a cowboy musical, say, Oklahoma or Paint Your Wagon.
Gibson carefully twists various textures of sound. On the chorus of "Tiffany Lou," the sampled vocal line stutters like a digital rip of a skipping CD. On "Lookin' Back on '99," Gibson plays with the crackle and hiss from the vinyl sample, using it as another layer of sound, cutting it off for a split second at the end of each line. This layering of seemingly useless noise, along with the intentional use of digital "mistakes," reminds me of British electronic singer-songwriter James Blake's vocal cut-ups and laptop mic hiss.
With All Hell, Gibson has successfully combined two seemingly disparate forms of music: country and electronic. This isn't the work of an electronic musician cleverly using country-music samples. Instead, it is the work of a country songwriter who uses mostly electronic elements to create his songs. This is not dance music, but the songs have very strong beats. These songs don't make you want to shake your booty, they make you want to stomp your feet.
Luke Degnan is a poet, the books editor for BOMBlog, and an electronic country musician.
Originally published in
Featuring interviews with Danny Lyon, Tom Murphy, Cass McCombs and Ariel Pink, Brian Evenson, John Newman and B. Wurtz, Ralph Lemon, Eija-Liisa Ahtila, and Wayne Koestenbaum.