Editor Zsuzi Gartner pulls a lovely trick with this collection of dystopian fiction from a stable of writers of serious literary stock. BOMBlog's Justin McNeil reviews their take on that dirty bastard category, genre writing.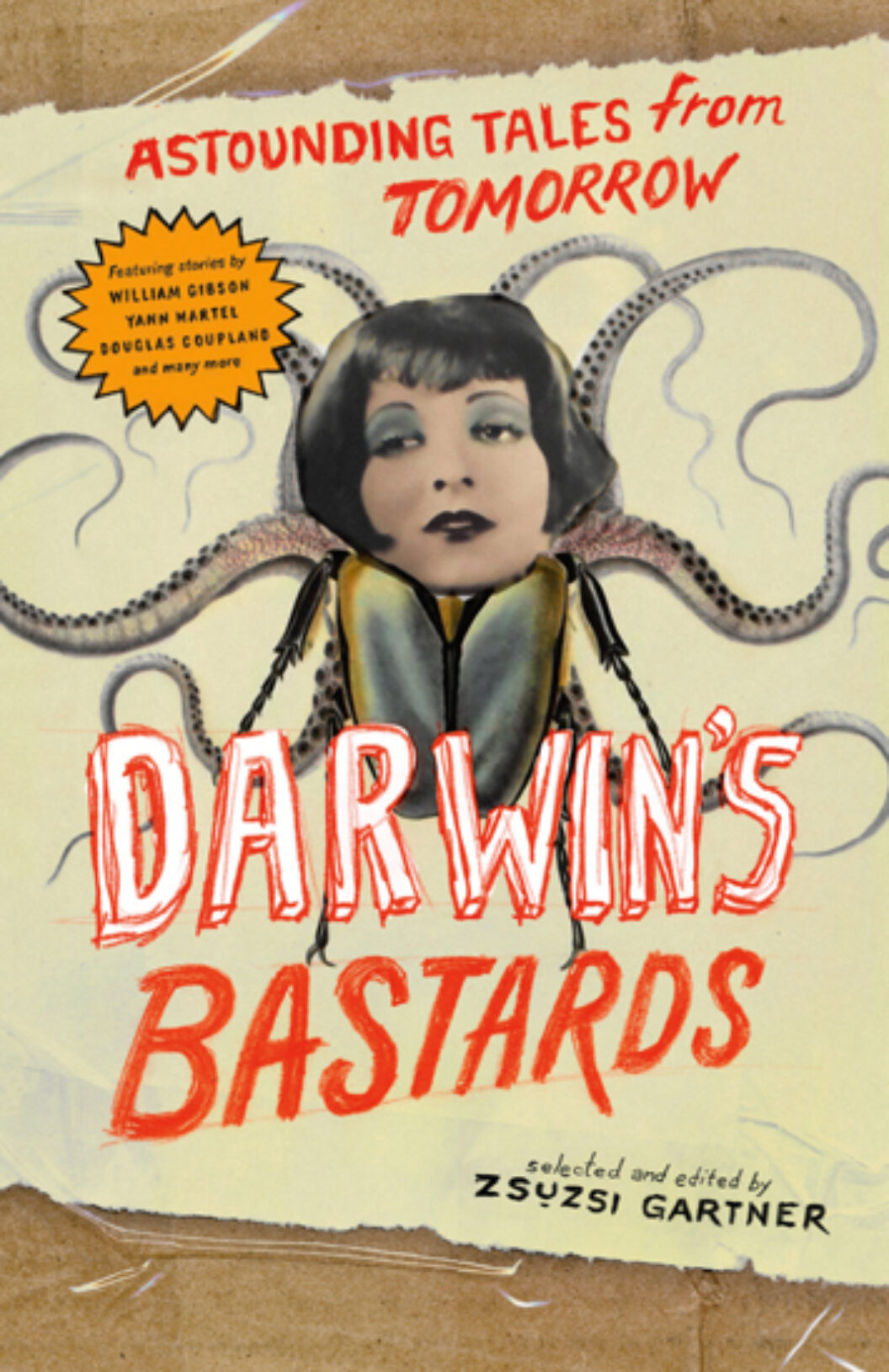 "Now, gods, stand up for bastards!"
That's Edmund, bastard extraordinaire, from King Lear. In short, bastards can't escape their place and, as a result, they like to nipple-tweak the world. The world of fiction holds a similar place for certain genres; science fiction will always share the bastard's angst about being considered legitimate. Enter editor Zsuzi Gartner, who pulls a lovely trick with this collection of dystopian fiction from a stable of writers of serious literary stock. This is their take on that dirty bastard category, genre writing.
Several big names have been added to this collection as bait, including Douglas Coupland and William Gibson, two authors who coined a couple buzzwords—namely "generation x" and "cyberspace"—of brief ubiquity and rapid obsolescence. Gibson's story "Dougal Discarnate" has the airy quality of a genial haunting, like when you leave a bar and can still smell the atmosphere on your clothes hours later. The story is a low-fi and low-tech experience about a character who leaves his body during an acid trip and is marooned in a town where only a handful of people can see him. It's a story about the friendship he develops with the narrator, a shade of himself in a way, as they bond over their love of movies and their slightly pallid taste for life. They're both people who live with little slivers of ice in their hearts, relegated to the lonely nights and back alleys of life, marginalized.
The silver ape in this collection is Douglas Coupland whom I once saw at a reading in Boston in 1993. At that time he was famous—he traced his hand in the front cover of my girlfriend's book and wrote "we dream of giving our hearts away." Rock star stuff. His tale, "Survivor" is an apocalyptic-pop tale about the adventures of the last two cameramen on a reality show that gets interrupted by the end of the world. I'd like to dismiss this story as being dated, but Coupland is able to draw a wonderful mix of vileness and comedy from his jaded survivors. It's a kind of delightful sick sense of humor that I doubt he would attempt in a novel, but in short form, he summons the worst emotions from these last members of the human race. Which is one more reason for the success of this collection: it's sense of lurid fun. Writers can attempt experiments in an anthology as curiosities that their superegos would quash if they tried to extend that same weirdness into a novel.
It is, however, the writers who's names are less recognizable who make this book so potent. Case in point: in a recent interview, Zsuzi Gartner— playing favorites with her Addams Family-like children— signaled out Matthew J. Trafford. Trafford's story, "The Divinity Gene," is the the collection's last and is centered around the cloning of Jesus Christ. The character who helps scientists accomplish this is slick-evil incarnate, an oily puddle you don't want to step in. He makes you want to laugh and shut the book in disgust at the same time and would be at home on a softball team featuring Patrick Bateman in centerfield. Trafford's first book of short stories will be out in 2011, and in Darwin's Bastards, we get a preview of what will hopefully be a fascinating, dark collection.
David Whitton, represented by "Twilight of the Gods," is another example of here-to-fore undocumented talent. A little stalking online tells me he's a Toronto-based writer, but unfortunately he has the same name as a dead Scottish politician so information is scant. Whitton's idea of the future is a perfect combination of the disaffected characters of contemporary literature mixed with the soaring, antiquated adventure of an H. R. Haggard, Doc Savage, or an old Frederic Dey pulp novel. He's a writer with an imagination that likes to wander and if I could figure out how to contact him, I'd tell him to write a novella based on this one story, with the old cover art of a Street & Smith dime novel.
The greatness of this collection stems from the gamble that the all-black sheep flock that has been assembled here will either continue toward success, or fade into obscurity in a year's time. Zsuzsi Gartner has done a real service to artists by curating this collection. With Darwin's Bastards, she's thrown a big dystopian party and invited all the best talent. You find yourself wishing that this collection were a formula that could be repeated over different genres, like a WPA government service for MFA candidates.
Darwin's Bastards, selected and edited by Zsuzsi Gartner, is out now from Douglas & McIntyre.