Danny Hoch's Jails, Hospitals, and Hip Hop by Mark Magill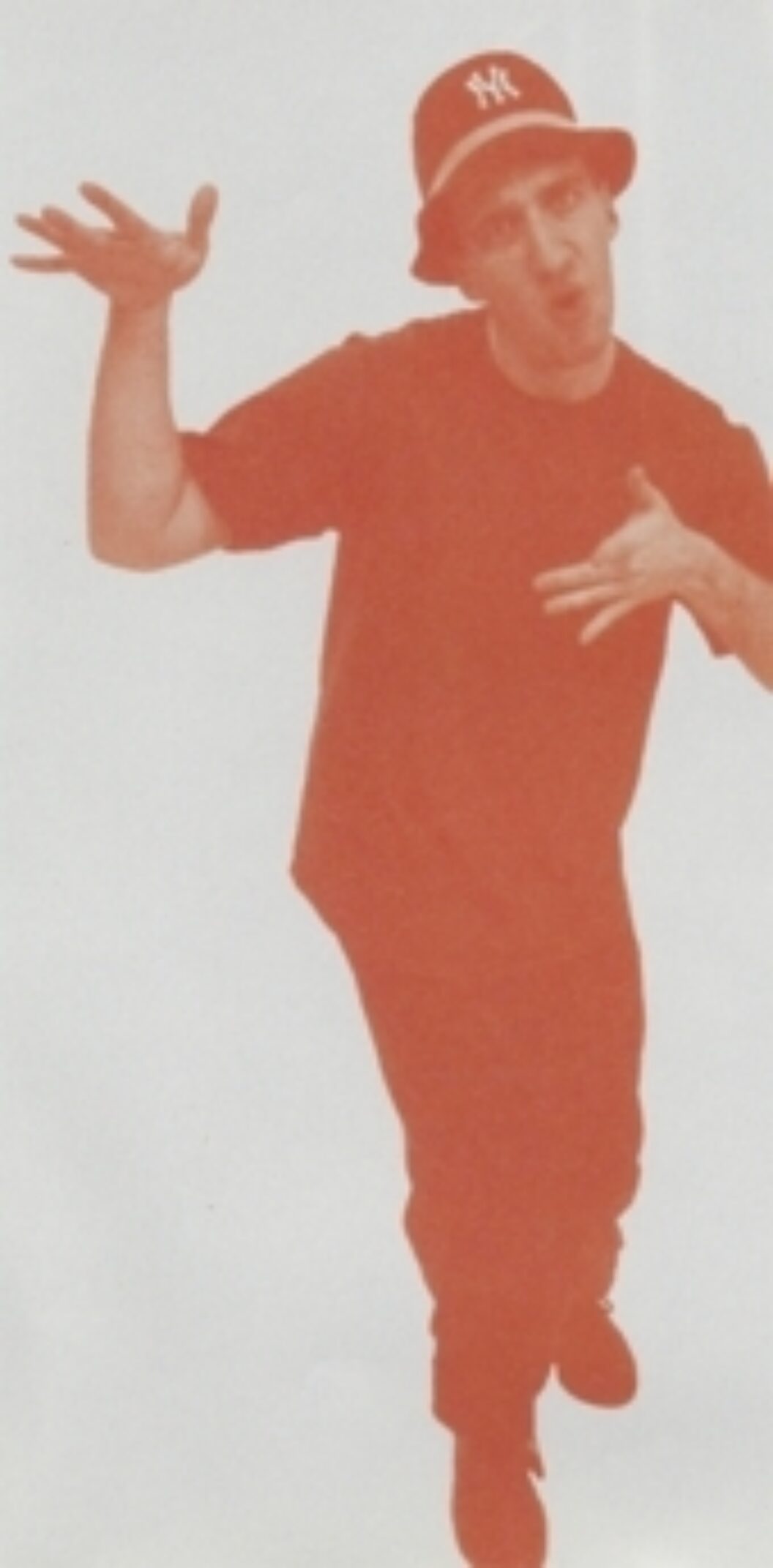 Danny Hoch hauled his one-man entourage to the room upstairs at PS122 for a solo performance of Jails, Hospitals, and Hip-Hop. In the time-honored tradition of the Sphinx, Danny Hoch begins his evening with a riddle. "What the hell am I you might be sayin'?" says he. Hard to say. Like the Sphinx, it's not Hoch's intention to make it easy.
An incarcerated entrepreneur of Simpson T-shirts (OJ and Bart) awaiting trial in Rikers explains his plans of wealth; a skinny white kid from Montana rehearses his rapper pose like a hip-hop King of Comedy; another kid crippled in a police shooting tries to talk his way into a date while speaking of becoming a fighter pilot.
Hoch breathes brief but unquestionable life into each of his keenly observed creations. What unites Hoch's strikingly detailed characters is what, in a more sentimental era, might be called the poignancy of their dreams, pitted as they are one and all, against a hard reality the characters themselves can barely acknowledge.
And Hoch's riddle? A page from The Tempest might serve, when his junkies and rap stars, his halt and his lame have vanished with their dreams from whence they came: "These our actors, as I foretold you, were all spirits and are melted into air, into thin air … And, like this insubstantial pageant faded, leave not a rack behind. We are such stuff as dreams are made on, and our little life is rounded with sleep."
—Mark Magill
Originally published in
Featuring interviews with Tracey Moffatt, Aharon Appelfeld, Eric Kraft, Maurice Berger, Patricia Williams, Richard Powers, Stellan Skarsgard, Jesus "Chucho" Valdes, and Lou Reed.