Dannielle Tegeder by David Hunt
Dannielle Tegeder's mixed media canvases in the exhibition Love, Lust and Other Mechanical Systems remind reviewer David Hunt of post-9/11 military groupings, "pods" and "clusters" that suggest speed and mobility.

Discover MFA Programs in Art and Writing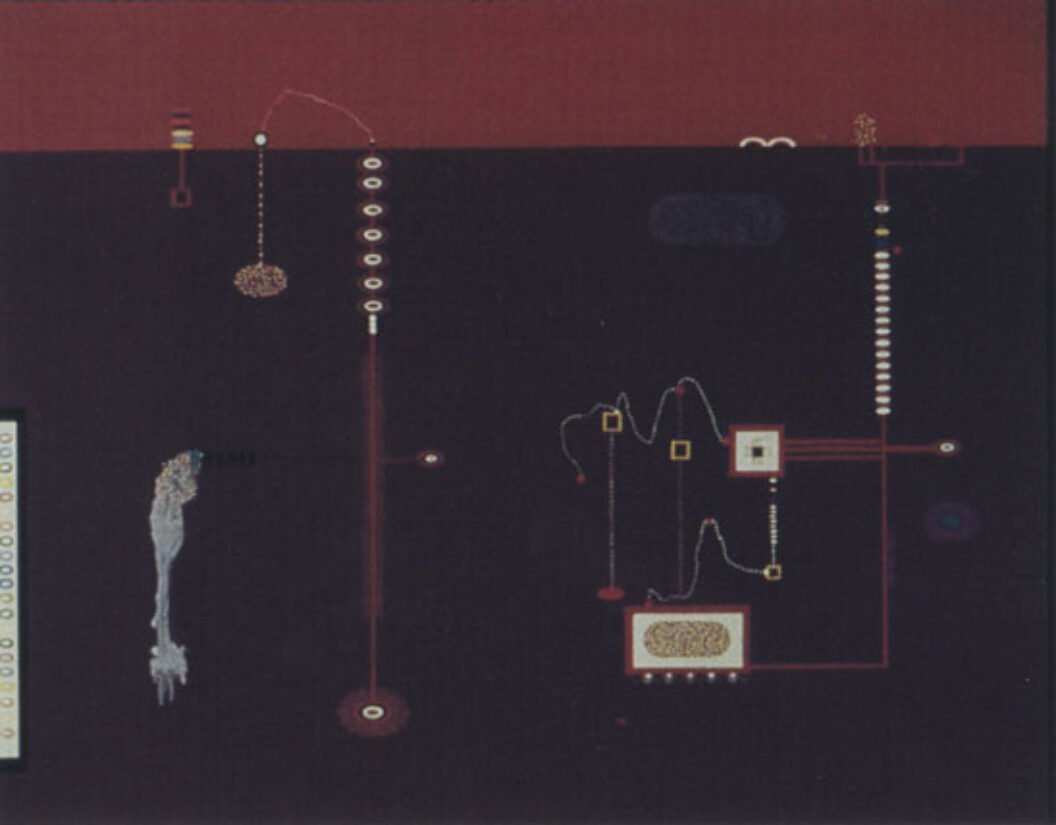 Love, Lust and Other Mechanical Systems is the title of Dannielle Tegeder's first New York solo show of paintings and drawings. When I think about that phrase, its gentle irony seems to suggest that love has no rigid blueprint, no underlying map to safely guide us, the way an unfurled set of HVAC plans might lead a thief through tight crawl spaces en route to the Hope Diamond. And true to formlessness, love is as amorphous and inchoate as the recycled air pumped through those dingy ventilation pipes. I mention this because Tegeder's work feeds at a similar diagrammatic trough: underground subway systems, airflow paths, and biotechnological illustration charts, to name just a few. The trick here is to make the inherently static and geometric—the charts—look like the spontaneous terrain of a self-organizing colony of, say, ants or slime molds. Not messy like love per se, but full of happy accidents and whimsical surprises.
Tegeder's stack of lozenge shapes, fractal pileups, and staticky lines put me in mind of the Pentagon's new "battle swarming" military aesthetic. Instead of gridlike platoons and regiments, soldiers are now deployed in "pods" and "clusters" to better call in air strikes from above via cell phone and laptop, the point being that small units—like Tegeder's dotted spheres or crystalline reactors—are deployed in service of mobility. Speed and motion are the buzzwords here, not terminal flatness or modernist regimentation. The more small units that can be dispersed across a given terrain, the more coverage, or activation of that space is accomplished. Furthermore, Tegeder, in canvases that range from electric tangerine to cool maroon, can "turn on" or activate her paintings as if their electric surfaces possessed some hidden power source, not just alluded to. You might say she's got the situation wired.
—David Hunt
Dannielle Tegeder's paintings and drawings were on display at De Chiara Gallery, New York, in January and February 2002.
Originally published in
Featuring interviews with Petah Coyne, Glen Seator, Ben van Berkel, Reynolds Price, Dubravka Ugresic, Michael Haneke, Donald Margulies, John Zorn