Daniel Harris's The Rise and Fall of Gay Culture by Gary Indiana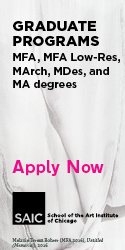 It's a truly unexpected pleasure to find a first-rate writer explicating a subject that is not only sprawlingly large but exceptionally clouded by obfuscation, emotionalism, and political pieties. Daniel Harris's The Rise and Fall of Gay Culture contains some of the clearest analysis of gay culture I have ever seen in print. His argument—coherent, elegant, and original—articulates things that have been, to one degree or another, widely perceived by gays themselves, but unspoken, for reasons Harris makes perfectly clear, in the gay media as well as in mainstream writing about homosexuality. This book is a triumph of thinking over sentimentality and weak-mindedness. Harris tells us few things about his own history, and only a few things, in short avoiding the overpersonalized tone of most books on gay culture and gay history. With the larger historical picture in view, and without being combative in any narrowly partisan sense, Harris's insights are bravely critical of the banalities of gay politics and gay propaganda.
His book surprised me by making sense of many things that have rolled around in my own head in confused form, half-glimpsed, often unexamined because strongly tinted by conflicting emotions. It is hard to think and write objectively about many of these issues because they hurt, and Harris's work is all the more important for his having done so. The Rise and Fall of Gay Culture isn't simply about gay culture, but about the fate of all cultural diversity in the society we have now, where the only legible cultural value is the profit motive.
—Gary Indiana
The Rise and Fall of Gay Culture will be published this summer by Hyperion Books.
Originally published in
Featuring interviews with Barry Le Va, Jane Dickson, John Lee Anderson, Lydia Davis, Judy Davis, Peter Greenaway, Roger Guenveur Smith, David Del Tredici, Alfred Uhry, and David Armstrong.